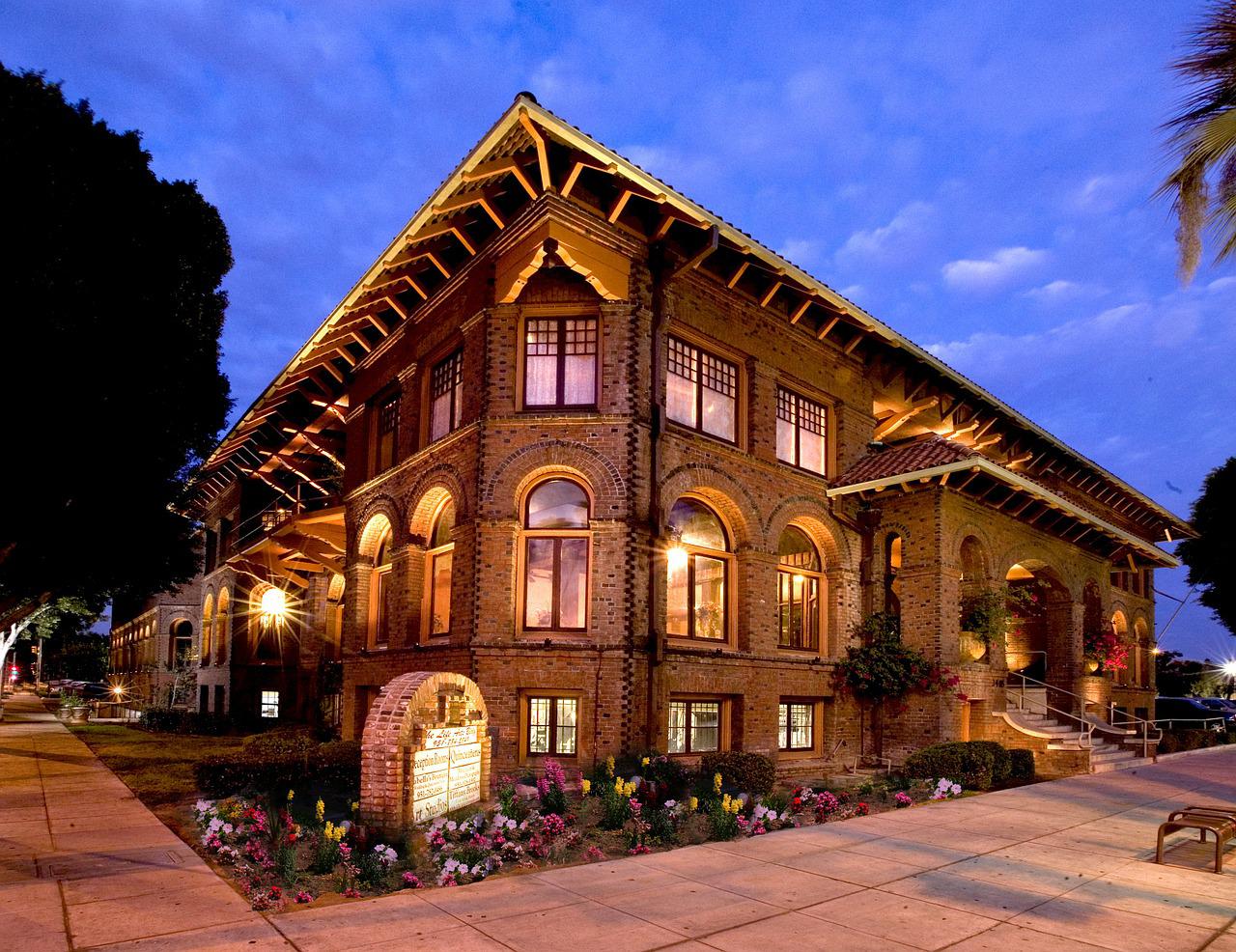 Living in Riverside is better than Anaheim. The city draws people in because of its affordability, booming economy, great climate, and beautiful location. Meanwhile, Anaheim will charm you with its world-class tourism and entertainment industry.
Riverside is a Southern California city known as the birthplace of the citrus industry.
It offers various outdoor recreations, vibrant celebrations and festivals, scenic hills, and valleys.
Riverside is also one of the most affordable cities in California.
On the other hand, Anaheim is part of the Los Angeles metropolitan area. It is a small metro city in Orange County with a high population density. Anaheim is a flourishing city with high-scale businesses and charming neighborhoods.
What are the Pros and Cons of Anaheim vs. Riverside?
Riverside boasts about its agriculture and citrus industry while maintaining a highly diverse economy. Anaheim is more of a tourism-dependent city with consistently increasing property prices.
Living in Riverside
Pros
Agriculture and citrus industry

Agriculture is one of the primary sectors of the Riverside economy. People here can provide you with lots of fresh, farm-to-table produce. Aside from that, it is the birthplace of the California citrus industry.

The city offers an abundance of lemons, oranges, grapefruits, and other citrus staples. All of these are produced by the local farmers. The industry generated wealth among Riverside's first-generation farmers. It is a primary contributor to the city's economy.

Affordable compared to the rest of California

California is an expensive state. But if you move to Riverside, your expenses are more reasonably priced. You will be paying 13% less than other cities in the state. Apartment rental costs typically around $1,100, and the median home value is $286,600.

Job opportunities

Riverside is not just about agriculture. It enjoys a diverse economy comprising health, tech, manufacturing, and education sectors. You will find it less difficult to land a job in line with your field of expertise.

Here are the top employers of Riverside City:
Parkview Community Hospital Medical Center
Riverside Community Hospital
Bourns
University of California
The Press-Enterprise
Close to nature
When you live in this city, you will be closer to nature. Hills and valleys surround the town. It has several parks and trails where you can stroll in the morning.
You can take a short walk through the Box Spring Mountains or get some fresh at the Estelle Mountain Reserve. Then the Walker Canyon is the perfect place to hike and experience the yearly poppy bloom. Sycamore Canyon Wilderness Park is also a great spot to hike, bike, or walk.
Festivities and celebrations
Locals love to gather for festivals and cultural events. The city celebrates its roots, cultures, and artistic traditions. For instance, the Annual Tamale Festival honors the town's Mexican heritage.
The Riverside Dickens Festival is a literary event showcasing the difference between the Victorian Era and present-day literature.
The Riverside Greek Fest centers on the Greek heritage of the city.
There is the Koroneburg Renaissance Festival celebrating knights, blacksmiths, and fools!
Cons
Commute

Commute can be pretty bad in this part of Southern California. The city has approximately 300,000+ residents, and 1/3 of them go to work every day. During the rush hour, there is a build-up of vehicles that creates heavy traffic on the city's major roads.

Urban Sprawl

When you move to Riverside, you will observe extensive urban sprawl everywhere. The uncontrolled issue of mass migration increased the city's urbanization.
Living in Anaheim
Pros
Great neighborhoods

Anaheim has lots under its belt for those seeking green and safe neighborhoods. It has planned communities and residential areas families and young professionals can consider. You can buy a house in the Anaheim Hills, Santa Ana Foothills, or Platinum Triangle.

These neighborhoods can provide panoramic views and the peace and security you desire. You can check some houses Downtown if you want to be close to Anaheim's city amenities and facilities.

Modern living

Anaheim provides you with an excellent space to live a high-quality life. The city benefits from its pleasant weather, tourism industry, and growing economy. It has dedicated biking, golfing, and strolling areas to encourage health and fitness among its residents.

You can head to the Oak Canyon Nature Center in Anaheim Hills or visit the Angel Stadium to watch your favorite sports team. Anaheim is home to 2 leading sports teams – Los Angeles Angels and Anaheim Ducks NHL Team.

Outstanding learning institutions

Schools in Anaheim got 'A' and 'B' ratings which indicate that the city can provide quality education to its student population. More than 100 schools are available in Anaheim; two made it to the top 100 schools in California. These are the Valencia High School and Bernardo Yorba Middle School.

Private schools also offer an excellent education to Anaheim students. There are community colleges and universities you can check in the city. They provide comprehensive degree programs across different fields.

Kid-friendly city

Anaheim is an ideal place to raise a family.

There are public spaces where you can bring your kids to run and play.

The city has parks, playgrounds, and daycare centers.

It includes the Eastside Community Park, Riverdale Park, and Kingsbriar Park.

There are several options in the city that provide childcare. You can check out the following:
Saint Francis of Assisi Catholic School
Yellow Brick Road Preschool
AmeriMont Academy – Elementary and Tutor Time of Anaheim Hills
Urgent Care
MedPost Urgent Care of Yorba Linda
Amusement park and recreation
For world-class entertainment, Anaheim has a lot to boast about. The city is home to the first-ever Disneyland Park in the world. You can visit the Disneyland Adventure Park, Disneyland Resort, or Angel Stadium of Anaheim.
Cons
Constantly increasing property and rent prices

Real estate in Anaheim is above the national average. You need more than $500,000 to afford a house in this city. The amount has continually increased over the past years. Since it only has a land area of 50 square miles, more people compete for the limited space offered by the city.

Lacks beach for summer fun

Anaheim does not have any beach within its vicinity. If you want to have fun in the sand, you need to take a short drive going to nearby towns. Long Beach is near Anaheim, where you can spend some time under the sun.
Anaheim or Riverside – Which is cheaper?
It is more affordable to live in Riverside compared to Anaheim. The living expenses are 12.8% lower in Riverside. The most significant factor of this cost difference is real estate.
| | | |
| --- | --- | --- |
| Living expenses | Anaheim | Riverside |
| Housing | 257.1% | 176.9% |
| Food & Groceries | 102.5% | 100.4% |
| Health | 95.9% | 87.3% |
| Utilities | 97.4% | 106% |
| Transportation | 118% | 146.1% |
Data is based on 100 = US National Average
> 100 means more expensive than the national average
< 100 means cheaper than the national average
Housing cost
You need an amount of $762,700 to buy a property in Anaheim, while only $517,900 in Riverside. There is a $244,800 difference that corresponds to the US median rate.
Rent is more expensive in Anaheim with a monthly rental fee of around $2,000, while in Riverside, you can find apartments for $1,000.
Utility cost
It is more expensive to pay for utilities in Riverside than in Anaheim. It would help if you shelled out 8.8% more for electricity, water, phone, and internet bills. The internet providers of Anaheim are AT&T and Spectrum. Both bills are $40 a month.
Food & groceries cost
The food and grocery prices in Anaheim and Riverside are comparable. You will not observe a significant difference when grocery shopping or dining out.
Transportation cost
The transportation cost is way more expensive in Riverside than in Anaheim. The difference is almost 28.3%. Anaheim has a poor public transit system, while Riverside takes price on its own.
Here in Riverside, you have several transit options. You can take the Metrolink, Amtrak, CommuterLink Express, or the Riverside Transit Agency. Anaheim only has the Anaheim Regional Transportation Intermodal Center.
Health care cost
The cost of health care in both cities is lower than the US median rate. It means that you can get more affordable healthcare services in these two California cities. Between the two, Anaheim bills higher medical services than Riverside.
Is Anaheim bigger than Riverside?
Anaheim and Riverside are considered small cities in terms of land area. Riverside has 81.4 square miles of territory, while Anaheim has 50.8 square miles. Hence, Riverside is bigger than Anaheim by land coverage.
Even though Anaheim is smaller than Riverside, the city is full of extensive parks and recreational spaces. Its most significant venture is the Disneyland Resort, which almost takes up a whole Anaheim district.
Meanwhile, Riverside is the 61st largest city in the United States. It is the most extensive city in California's Inland Empire metro area. Riverside is also the most populous in the said metro area.
Is Riverside safer than Anaheim?
Anaheim is safer than Riverside. Anaheim has a violent crime rate of 22.3 while Riverside has 28.7. Nevertheless, the rate is still not as disturbing compared to other major cities in California.
Riverside's crime rate also exhibited a significant drop over the past years. Based on the FBI Crime Report, the numbers fell to 1,384 from 2,026. It is a considerable achievement, given that the numbers are almost cut down to half.
On the other hand, there are instances that Anaheim reports crimes like robbery, assault, and thefts. Reported rapes are very uncommon in this southern city.
Is Anaheim warmer than Riverside?
Anaheim is warmer than Riverside. The city receives 280 sunny days per year, while 277 are in Riverside. Both towns enjoy an arid climate throughout the year.
An arid climate is typical among areas below the equator. Since Anaheim and Riverside are in the southern part of California, they automatically experience this type of climate.
Arid climate usually has warm winters and erratic heavy rainfalls. Most people living in this zone also experience rainless summers and relatively wet winters.
Some people would love to live in this climate since they have more opportunities to spend time outdoors.
Is Riverside better than Anaheim?
Riverside is better than Anaheim. It has more job availability, has a great location, and is more affordable. On the other hand, Anaheim offers a safer neighborhood but a higher cost of living.
If you want to move to another city for employment or a change of scenery, Riverside is an excellent option. It has offerings to advance your career while having a family-friendly community.
Anaheim is also a great place to stay if you want to be close to California's primary cities. It is close to Los Angeles, Sacramento, and Santa Ana.
Riverside or Santa Ana? Which is more desirable to you? Share your thoughts below.