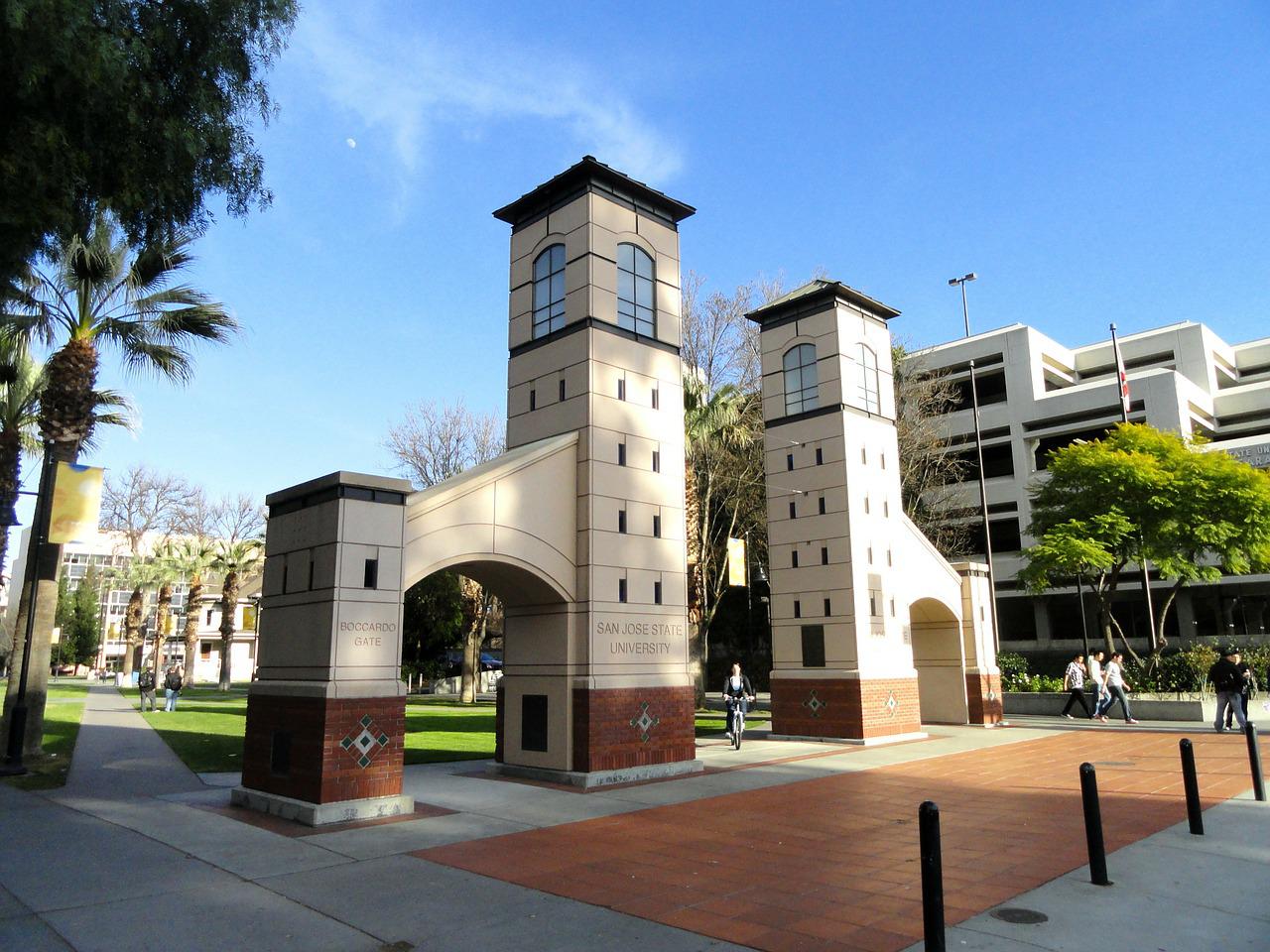 San Jose is the capital of Silicon Valley. It is a more desirable place to live than Anaheim because of its safe suburban neighborhoods and large tech companies. On the other hand, Anaheim can boast about its terrific location and state-of-the-art amusement parks.
Anaheim is at the heart of Orange County.
It gives you access to California's major cities like Los Angeles, San Diego, Sacramento, and Santa Ana.
It is a tourism-dependent city with Disneyland as its primary attraction.
Meanwhile, San Jose offers you fine weather, exciting adventures, and peaceful neighborhoods. It is also a thriving city with the tech industry boosting its economy. San Jose is also a gateway to the Sierra Nevada and its exceptional vineyards.
What are the Pros and Cons of Anaheim vs. San Jose?
San Jose enjoys a central location and offers a highly competitive salary, but real estate is skyrocketing. On the other side, Anaheim is a peaceful city in Orange County but lacks reliable public transportation.
Living in San Jose
Pros
Employment

San Jose has a diverse economy with jobs available in the science, tech, and manufacturing sector.

The city is home to world-renowned tech giants including Apple, Google, and Facebook.

It also provides a competitive salary to its workers, averaging $102,000 a year.

Here are other major employers of San Jose:
Cisco Systems
San Jose State University
eBay
PayPal
Adobe Systems
Kaiser Permanente
Microsoft
LinkedIn
Johnson & Johnson
Weather
If you want to enjoy a city with pleasant weather, San Jose is the place to be. It has mild temperatures that rarely go below 50 degrees. It does not get too hot with a high temperature only as high as 85 degrees.
It is also surrounded by mountains and does not receive too much rain or fog. You will find San Jose a desirable place to live in because of how mild and comfortable the city's weather is.
Central Location
San Jose also offers you accessibility. It is central to almost everything, and you can reach other interesting places in 45 minutes. You can gain access to San Francisco's world-class amenities.
It is easy to reach Half Moon Bay and Santa Cruz from San Jose. Lake Tahoe is also close to the city where you can ski and enjoy the beauty of lakes and mountains. Boating and fishing are also water activities you can try near San Jose.
Activities and entertainment
San Jose provides you with a very dynamic lifestyle. You will never run out of things to do in this city, from iconic sports centers to musical venues. Since it is part of the Bay Area, it has tons of exciting attractions, fitness venues, green spaces, and more.
Here are the top-rated things you must not miss in San Jose:
Primary attractions
Winchester Mystery House
Happy Hollow Park & Zoo
The Tech Interactive
Raging Waters-San Jose
SAP Center at San Jose
Arts, Museums, and Galleries
San Jose Civic
California Theater
San Jose Center for the Performing Arts
SoFa District
San Jose Museum of Art
Japanese American Museum of San Jose
Parks and outdoors
Alum Rock Park
Emma Prusch Farm Park
Kelley Park
Guadalupe River Park
Municipal Rose Garden
Shopping
Santana Row
Westgate Center
San Jose Market Center
Food experience
San Jose's food culture is something you should try. The city's food scene is alive and vibrant. It has many food choices, from upscale steakhouses hip gastropubs to delectable Japanese and Asian cuisines.
Paesano Ristorante Italiano
Okayama Sushi
Pho Kim Long
Pho Viet
Pho Dao Restaurant
Cons
Real estate

The Bay Ar4ea has the highest cost of living in California and the United States. The rate is twice the national average and doubles the expense of other major cities. It is costly to live in San Jose. The cost of living in San Jose even reached 214.5.

Fast-paced life

If you want to hustle and enjoy working, you should move to San Jose. People here are always busy with plenty of things on their plates. They are up for something to become more productive.
Living in Anaheim
Pros
Employment and competitive salary

Anaheim offers a very competitive salary rate but is lower than San Jose. The average annual salary is $72,145 or $19.29 per hour. The major employer of the city is the tourism industry.

Here are the top employers of Anaheim:
Disneyland Resort
Kaiser Foundation Hospital
Northgate Gonzales Markets
Hilton Anaheim
Angels Baseball
Top-rated public schools
Anaheim is a kid-friendly city. It has a unique public school system with top-notch elementary and high schools. If you are moving with your kids, you will not have difficulty finding the perfect school for them.
The city has 74 public schools and high-quality private schools, too. It includes Fairmont Preparatory Academy, Oxford Academy, and Anaheim Union High School District. Anaheim is also home to colleges and universities like:
Rancho Santiago Community College District
North Orange County Community College District
Southern California Institute of Technology
Anaheim University
World-class attractions
If you want to experience world-class entertainment, you should move to Anaheim. The city is surrounded by fantastic parks and public spaces ideal for families and children. It is home to the first-ever Disneyland Park that attracts millions of people every year.
Disneyland Park
Disney California Adventure Park
Disneyland Resort
Angel Stadium of Anaheim
Entertainment and Museums
Disneyland is not the only source of entertainment in Anaheim. It is also home to golf courses, shopping centers, and music venues. These are also the top attractions you should visit in Anaheim:
Downtown Disney District
Camelot Golfland
Adventure City
House of Blues Anaheim
Decent living
Since the city provides a highly competitive salary, it is easy for you to decently build a life in Anaheim. Your salary can afford the essential things in life. More than that, you can access the city's unique environment and green spaces.
Cons
Poor public transport

You will find commuting in Anaheim a bit of a hassle. The city does not offer a reliable transportation system to its residents. If you ride on a bus, it will take you a while to reach your destination.

Not a big metropolitan city

Anaheim only covers around 50 square miles of land area. Compared to other major cities in California, it is a bit small. Plus, it does not have the same glamour and glitter as San Jose or Los Angeles.
Anaheim or San Jose – Which is more expensive?
Anaheim and San Jose are both expensive cities. But the cost of living in San Jose is higher than in Anaheim. The housing cost is 40.7% cheaper in Anaheim than in San Jose.
| | | |
| --- | --- | --- |
| Living expenses | Anaheim | San Jose |
| Housing | 257.1% | 433.9% |
| Food & Groceries | 102.5% | 133.7% |
| Health | 95.9% | 100.5% |
| Utilities | 97.4% | 96.8% |
| Transportation | 118% | 151.0% |
Data is based on 100 = US National Average
> 100 means more expensive than the national average
< 100 means cheaper than the national average
Housing cost

The housing rates in Anaheim and San Jose are higher than the national average. But in San Jose, the rate is still twice more expensive than Anaheim. You need an amount of $1,003,100 to afford a house in San Jose, while only $594,400 in Anaheim.

Utility cost

You will be paying less than other major cities in the United States when you live in San Jose or Anaheim. The utility costs in both cities are close to average. The electricity, water, phone, and internet costs are slightly higher in Anaheim than in San Jose.

Food and groceries cost

Eating and grocery shopping are a little more expensive in San Jose than in Anaheim. For instance, a dozen eggs cost $3.58 while only $1.89 in Anaheim. You need to pay 11% more when you are in San Jose.

Transportation Cost

The cost of transportation is way more expensive in San Jose than in Anaheim. The difference went to 50%.

San Jose is a car dependent-city with several public transport options.

It benefits from three interstates and the US Route 101.

On the other side, Anaheim is an unimpressive transit system. It only has the Anaheim Regional Transportation Intermodal Center or ARTIC.

Health care cost

Health care services are surprisingly more affordable in San Jose and Anaheim than in other California cities. The cost is below the national average. You will pay more in San Jose than in Anaheim between the two.
Is Anaheim bigger than San Jose?
San Jose is way more extensive than Anaheim. It has a land area of
180.0 square miles, while only 50.8 square miles in Anaheim. San Jose is still more prominent, with over a million residents.
Anaheim is the heart of Orange County.
It is the most extensive city in the county after Irvine.
It recognizes several districts like Anaheim Resort, Platinum Triangle, and Anaheim Hills.
San Jose is the fourth-largest city in California by land. It is in the northern part of the Bay Area and nearly touches San Francisco Bay. Meanwhile, San Jose is an extensive city in the Santa Clara Valley.
Is San Jose safer than Anaheim?
Anaheim is safer than Anaheim. Given the land area of Anaheim, peace and order are easier to manage and maintain. Nevertheless, the crime rate in San Jose is not as disturbing when compared to other cities in California.
Using the 2019 data, San Jose recorded 2,858 total crimes per 100k people. It is very close to the average of the state of California. The Downtown, Fairgrounds, East and North San Jose are its most dangerous areas.
The crime rate in Anaheim is lower than the US median rate. The neighborhoods are more peaceful and more affordable. You will feel safer here compared to San Jose.
Is Anaheim warmer than San Jose?
Anaheim and San Jose are both in California. Their climates are the same. Anaheim is warmer than San Jose, with a recorded high temperature of 84 degrees, while 82 degrees in San Jose.
Anaheim is a south-coast city that experiences a hot semi-arid climate. It is a little short of the Mediterranean climate, with warm winters and heavy rainfalls.
On the other hand, San Jose enjoys a warm-summer Mediterranean climate. It receives 301 days of sunshine on average. Some mountains cover most of the city area from too much rain.
Is San Jose better than Anaheim?
San Jose is better than Anaheim regarding economic opportunities and quality of living. The average annual salary is higher, and there are more activities and entertainment options in San Jose. Additionally, as the Silicon Valley capital, its economy is constantly growing.
Anaheim and San Jose are in California. Given their locations, the cost of living is higher than the rest of the United States. It would be best to secure stable employment to afford to live in these cities.
The expensiveness does not prevent people, both young professionals or with families, from living here. You can live an exciting and colorful life in San Jose.
So, where do you plan to move to? Anaheim or San Jose?
Tell me.