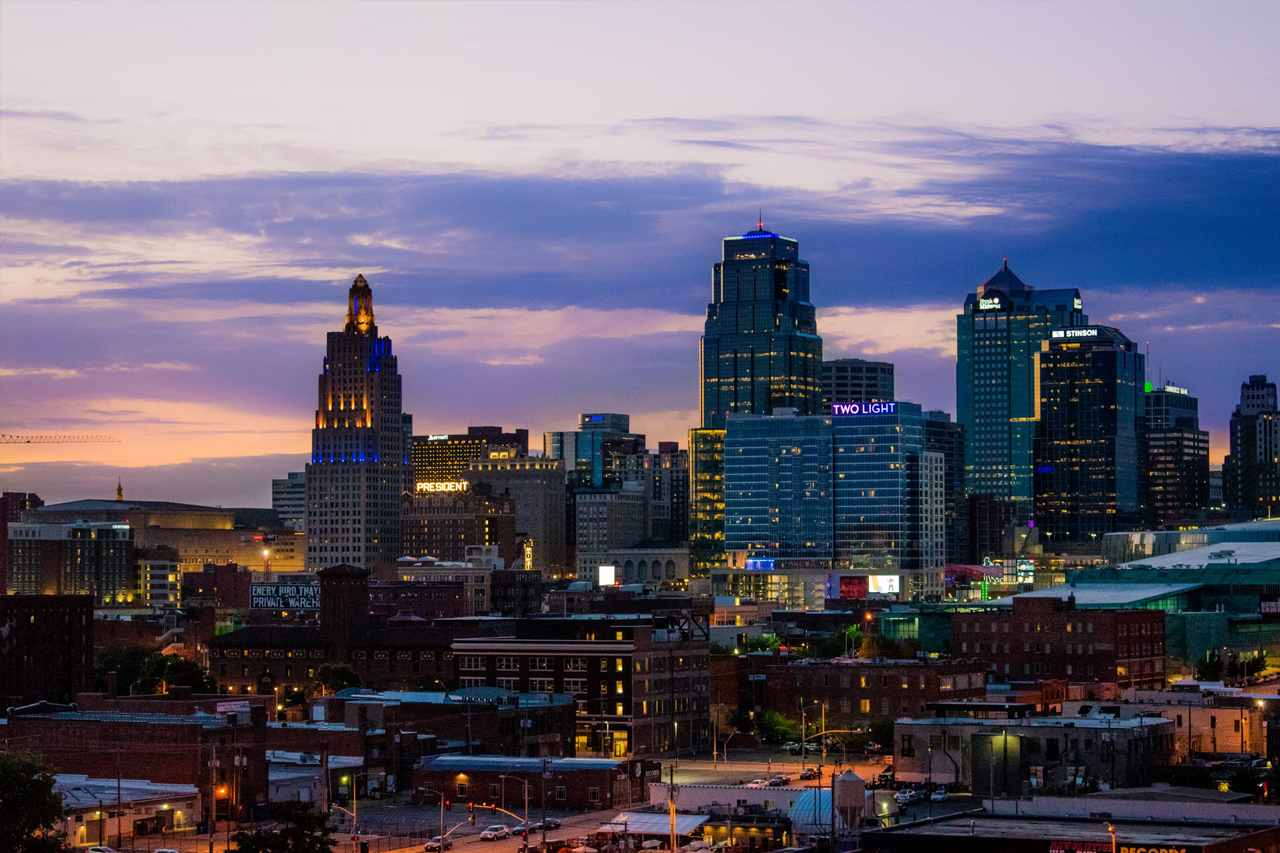 Kansas City, the largest metropolis in Missouri, is home to approximately 1,711,000 residents. Its historic African-American population has the most significant influence in making Kansas City the best jazz in the nation with its distinctive KC-style sound. Aside from jazz, the city has the highest number of barbecue restaurants per capita compared to other cities.
The city's versatility attracts many visitors to the city each year. Aside from the city's jazz legacy and barbecue frenzy, it boasts numerous outdoor water features; thus, it's also named the "City of Fountain." Kansas City has the most working fountains among other cities in the USA.
Whether historical, sports, shopping, music, or outdoor activities in Kansas City are all available for those under 21 to enjoy. Our guide features a varied list of the top 11 best things to do in the City of Fountain.
1. Grinders
Kansas City is famously known as a "foodie destination," and its food does not disappoint. Grinders, which opened in 2004, has become a significant destination for people who want to taste what Kansas City offers. Jeffrey Rumaner, a Kansas City sculptor and artist, opened the restaurant's first branch on 18th Street.
Located on 18th St, Kansas City, Grinders serves a laid-back vibe with various American grubs. The restaurant also claims that its food is 98% housemade. Besides great food and service, concert events also take place in Grinders. The Decemberists, Sheryl Crow, The War on Drugs, Primus, and more are some artists playing in the area soon.
Grinders have their so-called "Everyday Specials." Besides this surprise element on their menu, you must also try their primary specialties. Philly Cheese Sticks, House-smoked Specials, and New York-style pizzas are the specialties you must order in Grinders.
2. The Nelson-Atkins Museum of Arts
The Nelson-Atkins Museum of Arts opened its doors to the public on December 11, 1933. Eighty-nine years since its founding year, the museum continues on its mission to invite people to explore art by exploring the collections in its care. It welcomes all individuals of different races, creeds, and groups, promoting equality and diversity.
Over 42,000 works of art in the museum's care date back to 5,000 years ago, all for everyone to admire, contemplate, and enjoy. African Art Collection, American, Ancient Architecture, Design & Decorative Arts, Chinese, and Contemporary are all on display as you enter the museum. Additionally, the museum has three campuses you can traverse, as well.
Don't forget to try their "Studio Experiences," where guests are welcome to try their hand at creating, drawing, or designing arts. The Nelson-Atkins Museum of Arts encourages visitors to let their creativity unleash through this interactive activity.
3. Kansas City Power & Light District
Developed and managed by The Cordish Companies, Kansas City Power & Light District or shortly known as KCP&L, opened in 2008. It is a nine-block neighborhood with vibrant shopping, dining, office, and entertainment features. The district has had a significant impact on the city's tourism industry and helped revitalize the downtown.
Welcoming over 95 million visitors over the past decades, KCP&L never runs out of attractions to keep everyone entertained. You can find several current and historical interests in KCP&L, including KC Live!, Sprint Center, PNC Plaza, B&B Theatre, Bristol Seafood Grill and Chipotle, Cosentino's Market Downtown, and The Midland.
Its Sprint Center is one of the best things to do in Kansas City's downtown area. The entertainment facility has hosted numerous world-class entertainment acts such as Lady Gaga, NCAA Men's Basketball Tournament, and Fleetwood Mac. Don't forget to check their list of upcoming events at Sprints Center.
4. Kauffman Stadium
Situated at 1 Royal Way, Kansas City, Missouri 64129, Kauffman Stadium may be American League's fourth oldest park. Named after Ewing Kauffman in 1993, it was first known as Royals Stadium when it opened in 1973. After its renovation in 2009, the stadium currently has a 37,903 seating capacity.
Compared to other stadiums built in the same year as Kauffman Stadium, it remains one of the most beautiful ballparks in the country. Not only is it the best place for baseball enthusiasts, but the enormous stadium also caters to visitors who want to take a tour and try their Game Day Experiences.
Check out Kauffman Stadium's Hall of Fame. This area displays the legacy of the retired Royal Numbers, which became a big part of decades of baseball history in the city. Especially for baseball fans, this is a must-visit area of the stadium.
5. Union Station
In Downtown Crown Center, Union Station is a Kansas City favorite attraction. It is the city's iconic historic 104-year-old monument that reopened in 1999. Union Station was a famous train stop that served Kansas City residents and visitors decades ago.
Union Station is the number one must-visit destination in Kansas City, where tourists flock annually to witness a century-old station. Another reason is that the Union Station is also one of the most beautiful cities in America. It features a 95-foot-high dramatic ceiling brimming with gorgeous chandeliers.
Besides its jaw-dropping beauty, Union Station also houses the internationally recognized Science City. It showcases more than 300 exhibits and caters to numerous STEM-based events. Science City is ideal for those under 21 because of its hands-on learning and education of curious young minds.
6. Kansas City Zoo
Launched in 1909, Kansas City Zoo is a 202-acre zoo park located at 6800 Zoo Drive, Kansas City, Missouri. Kansas City Zoo's mission is to foster appreciation, conservation, and understanding by connecting and bringing individuals together to the natural world. Moreover, the zoo is an accredited member of the Association of Zoos and Aquariums.
Kansas City Zoo houses over 1,700 animals and received honorary awards topping the national ranks. Animals you can expect to see in KCZ are penguins, elephants, chimpanzees, kangaroos, leopards, hoofstock, zebras, etc. The zoo offers camps and tours such as day camps, overnights, scouts programs, and guided tours.
It is better to try their guided tours to avoid missing any activities offered by Kansas City Zoo. Their guided tours will walk you through the 100,000-gallon pool to watch the penguins or experience a nose-to-nose experience with the orange apes and a lot more activities you can try.
7. Negro Leagues Baseball Museum
Negro Leagues Baseball Museum is notably the only museum globally dedicated to celebrating and preserving African-American baseball's rich history. Established in 1990, you can find the museum in the epicenter of the historic 18th district. NLBM is currently inside the Museums at 18th & Vine, a 10,000 square feet cultural complex.
Unlike some museums, Negro Leagues Baseball Museum offers a self-guided tour experience to its patrons. It showcases text panels, artifacts, hundreds of photographs, and film exhibits introducing the timeline of African-American baseball history. Since its relocation, it has welcomed over 2 million patrons.
A shop is also available in NLBM. Don't miss the opportunity to buy Negro Leagues team merchandise at their store. Products like NLBM Centennial Patch, Negro Leagues Commemorative Cap, and 1945 Kansas City Monarchs Replica Cap are available.
8. Kemper Museum of Contemporary Arts
Opened on October 2, 1994, and signature building designed by Gunnar Birkerts, Kemper Museum of Contemporary Arts aims to enrich people's lives through experiencing contemporary art. You can find the museum at 4420 Warwick Blvd, Kansas City, MO 64111.
Kemper Museum of Contemporary Arts boasts an expanding permanent collection of modern and contemporary artworks worldwide. There are 10 to 12 special exhibitions presented yearly by artists including Adam Cvijanovic, Christian Boltanski, Liza Lou, Rashid Johnson, Siah Armajani, etc. Furthermore, the museum is full of installations, exhibitions, workshops, lectures, and other creative programs open for all ages.
Among its roster of things to choose from, don't miss the chance to enjoy the Kemper Museum of Contemporary Arts' permanent exhibit. Its rapidly growing collection is a portal to the world of modern art. Various contemporary artworks are open for you to interpret and derive inspiration to reflect on your life.
9. Country Club Plaza
Kansas City's famous and first suburban shopping district, Country Club Plaza, opened in 1923. The plaza's Moorish Revival Style design echoes Seville, Spain's architecture. Country Club Plaza consists of 18 separate buildings with 784,000 square feet of retail space and an office space of 219,000 square feet.
J. Crew, Apple Store, and Tiffany & Co. are among the spectacular stores you can find in Country Club Plaza. With over 100 stores, it is a haven for those who love to do a shopping spree in Kansas City. Even if shopping is not your thing, you can kill time by dining in one of the restaurants located in the plaza like Jack Stack Barbecue and P.F. Chang's.
Besides tasting the famous barbecues, you should also take note and visit the new stores inside the plaza. Jill Marie Boutique, LensCrafters, and Sweet Kiss Brigadeiro are a few of the newly opened stores to check. However, if you intend to visit Country Club Plaza soon, check their website for updates on new merchants.
10. Arabia Steamboat Museum
Situated at 400 Grand Blvd, Kansas City, MO 64106, Arabia Steamboat Museum is among the city's must-visit destinations. The Steamboat Arabia sunk in the Missouri River on September 1856 but recovered in 1988 and transformed into Arabia Steamboat Museum in 1991.
For more than 25 years, the museum remains a popular unique attraction that will take you to the mid-19th century life of the American Frontier. It features the sunken Steamboat Arabia artifacts ranging from its oldest pickles, toys, and carpentry tools. The museum is also a favorite field trip destination every year and caters to all types of visitors.
Aside from tours, Arabia Steamboat Museum also caters to parties and events. If you are interested in hosting an event during your vacation in Kansas City, the museum is a unique choice you must not miss. Included in your party is a private tour inside the museum that even your guests will find memorable.
11. Kansas City Public Library – Plaza Branch
Established in 1967, The Kansas City Public Library – Plaza Branch is the first full-service community branch in the city. Located near Country Club Plaza, the plaza branch of the public library is a haven for the bookworms situated near the area. It closed in 2001 and reopened in 2005 at its current location.
Kansas City Public Library – Plaza Branch offers several meeting rooms, comfortable tables, and chairs where visitors can read, write, and study. Most notably, it houses the "Good as Gold" sculpture. There are plenty of children's resources, arts and crafts books, and business materials collections here. You are also free to check their collections of audiobooks, compact discs, and large videos too.
It is the perfect library for those under 21 because it mainly caters to children and teens. The plaza branch boasts a list of exhibits to enjoy, like Teen Anime Club and Michael Mardike's Photographs of Thomas Hart Benton. However, these are just temporary exhibits. It is better to check their website for upcoming ones before visiting the branch.
Kansas City, Mo, is a charming metropolis rich in culture, music, and history. Its values reflect in its diverse tourist spots that welcomes people of all races, age, and groups. Besides its tourist attractions, the city's emphasis on equality and diversity makes it an admirable town worth the time.
Are you excited to visit Kansas City soon? What do you think about the list we compiled? Do you wish to hear more about what Kansas City offers? Comment down below and let us know your reaction. Maybe, the City of Fountain holds your long-awaited dream vacation.