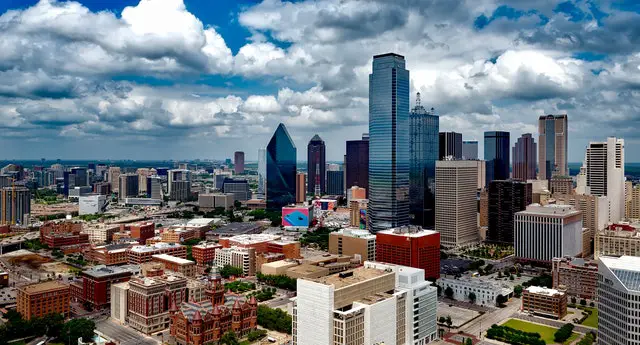 Having a healthy and stable family requires typically moving to a different place or city. Relocating to a new town means better jobs, good education, and a reasonable cost of living. It is a perfect way to improve your quality of life, as well as the members of your family.
For the past years, there has been a significant increase in people moving to the State of Texas. Based on the Texas Relocation Report 2021, almost 500,000 people moved to Texas in 2019. Movers find the Lone Star State an ideal place to relocate.
Dallas and Austin are the most popular cities for relocation. People consider Dallas the best place to live due to better job opportunities and higher wages. In comparison, many young professionals move to Austin because of its thriving tech industry.
Employment is the main reason people consider Dallas and Austin the best place to live in Texas. Both cities exhibited strong growth in the business services, manufacturing, and tech sector.
There are many reasons why people choose to move to Dallas and Austin. But which between the two is the ideal place for relocation? Is Dallas better than Austin when it comes to building a family?
Let's find out in this city comparison.
Is Dallas or Austin better to raise a family?
Austin provides more opportunities to raise a family than Dallas. It has a stable job market, excellent schools, good healthcare services, and a comprehensive transit system.
Real estate and housing cost

If you hunt for houses and properties, you will find Dallas better than Austin. Real estate prices in Dallas are more affordable than in Austin's Capital City.

The median home price in Dallas is $335,000 for a single-family home, while $460,000 in Austin. Despite the considerable price difference, Austin is one of the hottest real estate markets in the country. It shows that people would still pay more to live in Austin.

Employment opportunities

One of the primary considerations when choosing the best place to live in is job opportunities. Both cities can provide you with a stable job when it comes to employment availability.

Statistically speaking, Austin ranks higher than Dallas in terms of employment. Austin came in 23rd among the 180 US metro areas in job opportunities, while Dallas came in 112th. Based on Forbes, Austin is even at the top list of the best city for jobs.

It is because Austin exhibited massive job growth in recent years. There has been a 46% increase in job growth in Austin in the past years.

Education

Both cities will not disappoint for the best town with better education opportunities.

Dallas has tons of institutions offering higher learning.

It has 37 colleges and universities under its belt. It includes the Southern Methodist University and the University of Dallas, too.

Austin, on the one hand, has something to boast about. Even if it has fewer colleges in its area, the city is home to the University of Texas, giving the town a slighter edge. The university is one of the largest universities in the United States. It is even included in the top 50 best universities in the country.

High school and public schools are also excellent in Dallas and Austin. The latter even has the Austin Independent School District that receives a yearly budget of $1.7B. Meaning, your kids can receive better learning opportunities given the resources pouring in.

Health

For this category, Austin wins when it comes to prioritizing health. The city is well-recognized as a health and fitness-focused city. It placed 11th among the healthiest cities in the United States and earned the top spot in Texas.

On the one hand, Dallas ranked 92nd place among the healthiest cities in the country. The cost of health care is almost comparable, with only 3.6% more expensive in Austin.

Transportation

In the aspect of transportation, the two cities are comparable. They are car-centric cities where locals use a personal vehicle when going places. Both have a mass transit system that provides convenience to commuters, too.

Dallas has the Dallas Area Rapid Transit, while Austin has the CapMetro and MetroRail. These offer comprehensive transit network that goes around the cities and the suburbs.
Is it cheaper to live in Austin or Dallas?
Housing cost is an essential factor in Austin and Dallas price difference. It is cheaper to live in Dallas than in Austin. The overall cost of living in Austin is 28.1% more expensive than in Dallas.
Housing costs

There is a massive difference between the housing cost in Austin and Dallas. Housing prices are way higher in Austin compared to Dallas. The median home cost is 112% more in Austin. The housing cost significantly impacts living costs between these cities, too.

Utility costs

Utilities cost more in Dallas than in Austin. The average utility cost is 0.9% higher in Dallas. It includes energy bill, phone bill, water bill. Still, utility expenses can heavily vary depending on the size of your space and the number of people living.

Food costs

Food is cheaper in Austin, too. It is 2.4% lesser in Austin compared to food prices in Dallas. On average, a family of 4 can spend around $8,900 on food per year in Texas. It dramatically varies where you reside.

Transportation costs

Transportation costs more in Dallas than in Austin. You will be paying 6.1% less in a vehicle when you are in the Capital City. Even the monthly transit pass is higher in Dallas, where you will spend $100 a month, while only $42 in Austin. Nevertheless, gas prices in these cities are comparable.

Health care costs

The cost of health care is more expensive in Austin than in Dallas. The prices difference is around 3.6%. Since Austin prioritizes healthcare more, services are better, while prices are higher.

Taxes

Texas has a standard sale tax rate of 6.25%. Both cities add 2% more in sales tax, making it 8.25% tax on every purchase.
Is Dallas, Texas, a good place to raise kids?
Dallas, Texas, is a family-friendly city ideal for raising kids. There are several neighborhoods in the city great for families with school-age children. Bluffview, Coppell, and Highland Park are some of them.
Bluffview

The Bluffview neighborhood is a great place to find a home in Dallas. It is 20 minutes north of Downtown Dallas and near the Dallas Love Field Airport.

The area has full of trees, yards, and creeks where children can play around. More than that, it has excellent private schools for your child. It includes the Henry W. Longfellow Career Exploration Academy or the K.B. Polk Center.

Coppell

Coppell is another good option for families moving to Dallas. It is a suburb near the DFW International Airport and 30 minutes away from Downtown. The suburb has a 66-acre park, Coppell Nature Park, where families can spend quality time.

Besides, it is near LegoLand and Discovery Center, which are great places for kids. Schools within the area are Lakeside Elementary, Coppell Middle School, and High School.

Highland Park

For families looking for high-class neighborhoods, Highland Park is a great option. The place is near the shopping center, Highland Park Village. Most of the houses have Mediterranean and Colonial-style designs.

You can send your children to one of the top-performing schools in Texas, too. It is home to Armstrong Elementary School, Bradfield, Highland Park Middle School, and High School.

Lakewood

If you are looking for a variety of options in terms of housing, Lakewood is the top choice. The place has plenty of houses and residential buildings. You can choose from modern condos up to four-bedroom single-family homes. Schools in the area are Lakehill Preparatory School and Lakewood Elementary School.

Vickery Place

For outdoor experiences and urban amenities, living in Vickery Place is ideal. There are plenty of activities in White Rock Lake, which is within the neighborhood. Plus, it is home to Baylor University Medical Center. Other schools in the area are the Geneva Height Elementary School and Booker T. Washington High School.
Where do families live in Austin?
Austin offers several neighborhoods perfect for family living. It includes the South Manchaca, Cherrywood, Downtown, North Loop, and Mueller. They offer the best schools, have high walkability scores, and provide plenty of recreational activities.
South Manchaca

If you would like to escape the bustling tourist scene in Austin, South Manchaca is the perfect place. The area has a friendly community, offers a slower pace of life, and is full of adorable homes.

It is also close enough to the main attractions in Downtown Austin. More than that, it has its share of bars and unique shops that add to the area's natural charm. Home prices are also slightly lower in this part of Austin.

Cherrywood

For a place blessed with natural beauty, Cherrywood is an excellent option. The site will greet you with fresh air and trees that shade the neighborhood. There are plenty of home structures, too.

You can choose from bungalows, wood-frame homes, and modern-style houses.

Locals are a mixture of professionals, retirees, workers, and students.

It also has a high walkability score near the University of Texas.

Downtown Austin

Choosing a home Downtown is an intelligent decision for those who want to be near the center of Austin activities. The place is perfect if you're going to experience Austin's urban lifestyle.

There are several outdoor activities to do within the area. You can kayak, bike, paddleboard, or fish during your downtime. Major attractions like museums, theaters, and shopping centers are available, too.

North Loop

For a quirky and cool neighborhood in Austin, living in North Loop is ideal. It is full of restaurants, shops, record stores, bars, and other locally-owned businesses.

Home prices here are more affordable compared to other areas in the city. Plus, you can enjoy walking in the neighborhood because of its high walkability score.

Mueller

East Austin is home to the Mueller neighborhood with modern-styled houses.

The place has a stunning lake, local offices, small businesses, and great community centers.

You will find houses in lofts, apartments, and condos ideal for any family.

You can buy or rent homes in Mueller, too.

Health services are readily available within the area. Dental, vision, and other medical care are within reach. Plus, it has its grocery store and farmer's market on the weekends.

Dallas and Austin are top contenders for the best places to live not only in Texas but also in the United States. However, between the two, the city of Austin is more suitable for family life.

Aside from employment opportunities, Austin offers quality healthcare, top-notch education, and friendly neighborhoods. All are necessary for building a quality family life.