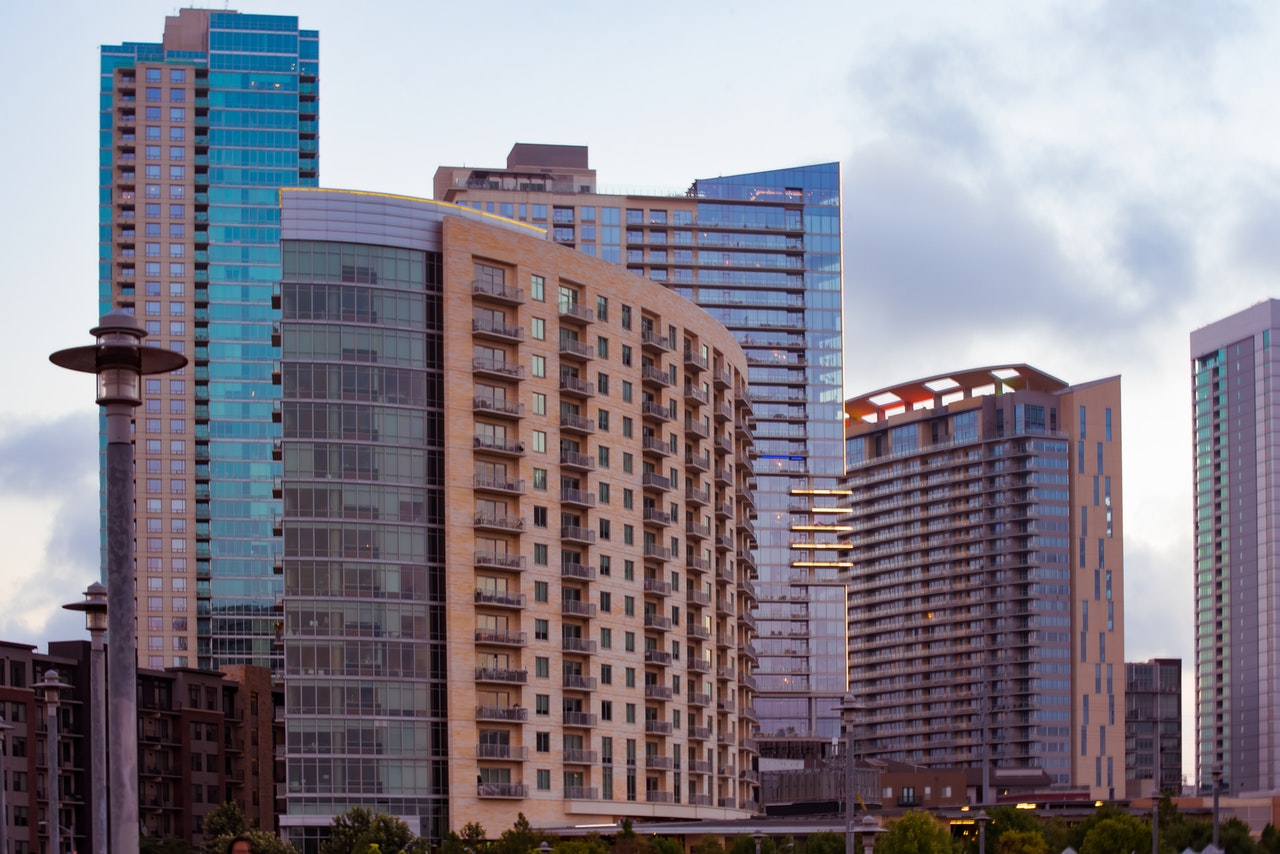 Dallas and Austin will always come to mind when choosing the best place to visit in Texas. As part of such a big Texan state, each city offers a unique vibe and attractions that suit any traveler.
Dallas is the best place to visit if you want to see a distinct blend of quintessential Western culture. On the other side, Austin, the Live Music Capital of the World, is famous for its music and entertainment offerings. Both cities are great places to visit where you can experience authentic Texas living.
Comparing the two is essential when deciding which one is the best to visit. We must also consider the overall cost of travel for each city to help you decide which one suits a specific travel budget.
Thus, read on this article and see which between Dallas and Austin is the best place to visit:
Is Austin or Dallas better visiting?
Dallas is a better place to visit for high-end shopping and fine dining experiences. On the other side, Austin attracts you with its laid-back lifestyle and live music scene.
Depending on what type of traveler you are, Dallas might be better than Austin and vice versa. Hence, here are the highlights to consider when choosing between Dallas and Austin:
Visiting Dallas
Dallas traditional Texan culture

If you seek a place to experience the traditional Texas culture, Dallas is the top choice. The city embodies the quintessential Texas culture. Here you will see the conventional urban cowboys and inspiring country music.

For those inclined in history, you can head to John F. Kennedy Memorial Plaza or the Sixth Floor Museum. You can learn about the late president's life, works, and death.

Dallas art scene

Art is vibrant and alive in this part of Texas. Dallas can charm you with its museums, art spaces, and galleries for artists and art lovers.

Most art lovers would appreciate the city has 19 blocks of museums and art spaces.

You can spend the entire day just by visiting the art districts in the city.

The Dallas Museum of Art has a great collection of the world's most delicate artwork. The gargoyle-laden Old Red Museum and the Nasher Sculpture Center are worth visiting. On the other side, the Crow Museum of Asian Art has a unique display of oriental art.

Dallas sports scene

The Dallas sports scene is also worth exploring more than history and art. The city is home to the infamous Dallas Cowboys. If you can plan your trip smartly, you have the chance to watch one of their games. The town has a spot for you if you love sports, too.

The city has several winning sports teams to boast about constantly. You also have the option to visit the AT&T Stadium for behind-the-scenes sports events. Or, if you get lucky, you can see the Dallas Cowboys, Texas Rangers, or Dallas Stars in action.

Dallas nature scene

Even though the city is more famous for its modern living, Dallas has a natural beauty to boast about. The favorite spots in the city are the Dallas Arboretum, Fort Worth Botanical Garden, and White Rock Lake. You can also take a quick stroll in the Cedar Ridge Preserve or the Lakeside Park for a change of scenery.

Shopping centers and sophisticated dining experience

Dallas will not disappoint if you are looking for the best place to shop in Texas. The city has plenty of shopping districts offering discounts and bargain deals. The Shops at Park Lane is the best place to get fashion bargains. In comparison, Stonebriar caters to more than 180 retail stores.

More than that, the city is an excellent place to embark on the most pleasing culinary experience. The North Park Center is a 2,000,000 square-foot paradise filled with restaurants. You will never run of food options when you visit this part of Dallas.
Visiting Austin
Blend of quirky and cool

Austin is more popular as a live music haven. It is a city the artists and the creatives always love to visit. There are simple and fun things to experience in the city. But there are other things to explore in the city, making it more interesting.

The SoCo, for instance, is a place where you can find vintage shops, Western wear shops, and live music venues. This area along South Congress Avenue is filled with funky art galleries and hip eateries. It is a city where many exciting things are bound to happen.

Also a cultural center

Aside from being an artist and musician haven, Austin is where the cultural scene comes alive. There are offbeat cultural spots like the Thinkery Museum and Hyde Park Theater.

The Thinkery Museum offers interactive learning activities for both adults and children. In contrast, the Hyde Part Theather is the perfect place to catch unique plays from the city's local writers.

To get a glimpse of the city's live music scene, visiting Broken Spoke is a must. It is an old music venue established in 1964. To better explore the city, you can go all the way to Sixth Street, full of bars, clubs, and music venues.

Austin's food scene

Never leave the city without tasting its food. The city has the best barbeque to offer. You can dine in La Barbeque and Franklin Barbeque for the best-tasting slow-cooked meat. You can also head directly to the small town of Lockhart and visit the Kreuz Market or Black's BBQ.

More than that, Austin is also famous for its legendary Tex-Mex and breakfast tacos. The city's dining scene improved and significantly evolved over the years. Paying a visit to some of its celebrated restaurants completes your Austin travel.

Tech and startup culture

Like Silicon Valley, Austin is also a booming commercial hub for a startup. It earned its reputation as Silicon Hills due to capital investment directed to the city. Today, businesses flood the town with billions of dollars to fund a startup company.

Big tech brands like Dell, Apple, Facebook, and Google have stations in the city. They help the thriving tech culture in Austin and generate more jobs for the locals.

Friendly locals

Austin is also famous for its southern hospitality. The Capital City has plenty of friendly locals that are easy to approach. It would be easier to be comfortable around the city because of the friendly vibe coming from the locals.

You can conveniently ask the locals for directions when you get lost in the city. Asking them for top recommendations about the best food places or restaurants is a breeze. They will delightfully extend a helping hand to travelers like you.
Is Dallas or Austin more expensive?
Austin is more expensive than Dallas when comparing the travel costs between the two cities. The average daily price of visiting Austin is around $114 a day, while $103 in Dallas. It already includes accommodation, transit, food, and activities.
The price difference is somewhat slim. You do not need to compromise your travel style and adjust your budget when visiting each city. Nevertheless, here is a breakdown of travel expenses for each city.
Accommodation

Of course, one of the major travel expenses is accommodation. A double occupancy hotel room in Austin can be around $90. Dallas is more expensive when it comes to hotel rate, given that a double occupancy cost $116.

Food

Food in Austin and Dallas is comparable. The average cost for food is $28 per day. It depends on the type of restaurant and the serving of food ordered. Compared to Austin, Dallas offers cheaper dining options. In this aspect, you have a higher chance to save money when traveling to Dallas.

For better understanding, here are the specific prices of food tour options in both cities:

Austin food tour/activity and expenses

Food Tour by bus with a live band is around $90
Beer and food tour by bike is $97
Food tour of Downtown Austin is $103
The secret food tour is $288
East Austin Urban Farms and Brewery food tour is $106o

Dallas food tour/activity and expenses

Eggs Benedict Brunch Cooking Class from MasterChef is $33
Medieval Times Dinner and Tournament pass is $73
Secret Food Tour of the City of Dallas is $221

Transportation

Going around the city costs more in Austin than in Dallas. It already includes taxis and mass transit. You will spend around $38 per person on local transportation in Austin, while $23 in Dallas.

Activities and entertainment

Engaging in fun and leisure activities in Austin costs more than in Dallas. The price includes ticket passes, day tours, and other sightseeing expenses. The average daily fee is $22 per person, while only $10 in Dallas.

Alcohol

Another factor you should consider is the price of alcohol in both cities. Since there are several pubs and bars, drinking alcohol can be a part of the itinerary.

The price is 50% higher in Austin compared to Dallas. You will spend $23 per day on alcohol and beverages in Austin. While only $10 per day in Dalla.
Is Dallas safer than Austin?
Austin is safer than Dallas. The FBI's 2019 Incident-Based Reporting System ranked Dallas 10th in crimes against a person, while Austin ranked 11th.
Dallas city is the third most populated place in Texas and has a higher crime rate. The city's crime rate is higher than the national average by more than 90%.
There are tourist-friendly destinations within the city which you can visit safely. Neighborhoods like Frisco, North of El Dorado, Double Oak, and West McKinney are safe for travel. But this does not entirely indicate that the city is not safe for tourists.
However, South Dallas, West Dallas, and other parts of East Dallas are some areas you should avoid. You must be cautious in South Boulevard-Park Row, Cedar Crest, and Center District.
Is Dallas warmer than Austin?
Austin is warmer compared to Dallas. The average high temperature in Austin is 80°F while 77°F in Dallas. Both cities experience extreme temperatures in summers like any other city in Texas.
The average low temperature in Dallas is 52°F while 59°F in Austin. Even the highest temperature ever recorded between the two came from Austin, which is 97°F.
Generally, both cities experience long summers and short winters. Summers in Texas tend to be very hot and oppressive, while winters are cool and windy.
The ideal time of the year to travel to both cities are from late March and mid-May. During this time, you can enjoy warm-weather activities without the harsh summer conditions.
Dallas and Austin are the top destinations in the State of Texas. Both of them are worth visiting as they offer unique ways to enjoy the South Central region of the US. Visiting the cities allows you to experience the different facets of Texan life.