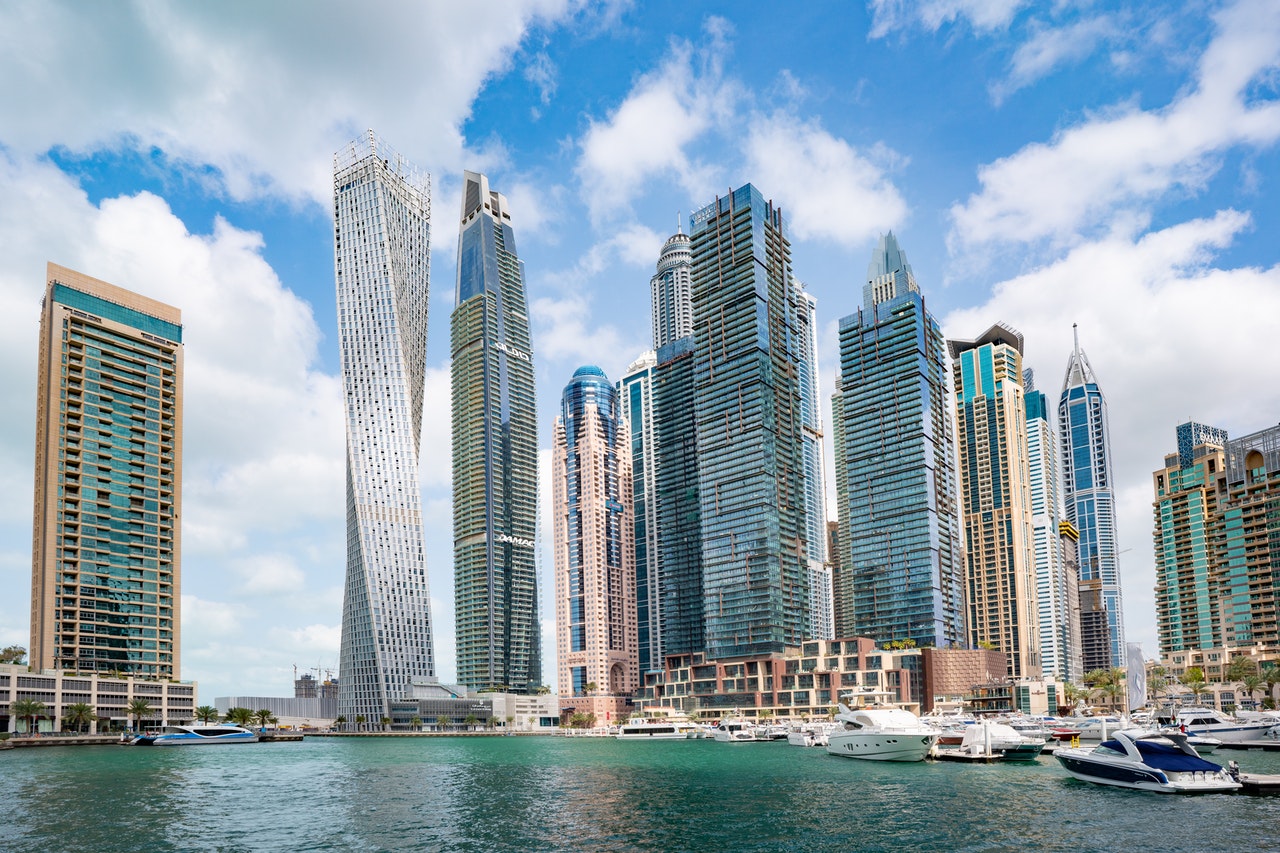 Hospitals in Dubai are good. Its medical care system is one of the best globally, delivering the highest standard of medical care. Dubai also has a well-developed health care infrastructure with state-of-the-art facilities.
It is the reason why medical tourism has become a thriving sector in Dubai. Travelers across the globe seek health care services and treatments there. It offers easy access to medical treatments and care.
Dubai has a wide range of services like dental, cardiac, cosmetic, general, and more. It can generate almost a billion of revenue from medical tourism alone. Thus, it launched a medical tourism web portal in 2016.
It allows tourists to browse through various medical packages in Dubai. The portal offers visa services and updates about its current health care system.
Is healthcare good in Dubai?
Healthcare in Dubai is exceptional. It has technologically advanced equipment and medical infrastructures to provide top-notch healthcare. Dubai employs skilled and well-trained medical professionals, as well.
The government, through the Ministry of Health and Prevention, oversees its healthcare system. It ensures that a health authority monitors the overall operations of its hospitals.
The Dubai Health Authority (DHA) monitors Dubai's public and private health system. It has authority over Dubai, Rashid, Latifa, and Hatta hospitals. DHA ensures that all its four public hospitals consistently deliver quality health care. Both the in-patient and outpatient services should maintain excellent standards.
As a result, Dubai is well-recognized for its healthcare system. It has the highest doctor-to-population ratio across the globe, with 2.9 doctors for every 1,000 residents. With this figure, Dubai surpasses even those in the Western countries based on WHO.
Further, the number of practitioners like physicians and dentists doubled through the years. Dubai has an extensive roster of pharmacists, which continually grow in numbers yearly. It reflects how excellent the healthcare system Dubai has.
What kind of healthcare is available in Dubai?
Dubai has a comprehensive healthcare system. There are several kinds of healthcare you can enjoy in Dubai. It has public, private, primary, specialist care, emergency care, dental care, and more.
To know how extensive the healthcare system in Dubai is, let us discuss them one by one:
Public healthcare

The Dubai Health Authority runs the public health system in Dubai. It ensures that its public hospitals continually provide quality medical care to patients.

Dubai has four well-recognized public hospitals – Dubai, Rashid, Latifa, and Halta. These hospitals offer in-patient and outpatient services.

Private healthcare

The Emirate also has private healthcare aside from its public health system. For travelers who want to get health care in Dubai, the private sector can cater to them. The Dubai Healthcare City has around 130 hospitals, medical centers, and clinics available. It also employs more than 4,000 licensed professionals. Dubai has a specific private health center for children called KidFIRST.

Primary care

For non-urgent health care needs, Dubai also offers primary care. It has outpatient consultations available for both adults and children. Under this category, they have services like vaccinations and antenatal clinics.

Specialist care

Doctors in Dubai are very accessible. You can use online services where you can look for specialists and make appointments. You will not need a referral from your designated family doctor to get specialist care.

Emergency care

For free emergency care, public hospitals are very reliable. But most of the time, the Rashid Hospital is the primary emergency caregiver in Dubai. Other private facilities give emergency treatment at a relatively high price.

The Emirate encourages its residents to secure health care or health insurance. It lessens the hospital costs and provides security in times of emergency.

Maternity services

There are special services for expecting mothers. The Latifa Hospital in Dubai offers specialized care for both mothers and children. Even when you are a foreign national, you can enjoy maternity care in Dubai. It would help if you had a passport, marriage certificate, and health card to receive such services. Private hospitals also offer a package deal amounting to $700. It includes 12 checkups and routine tests for patients.

Dental care

One of the priciest health services in Dubai is dental care. Dental insurance is available to lessen the burden of paying too much for dental care. There are plenty of excellent dentists in Dubai to choose from. You can receive quality dental treatment from these professionals.

Medicines

Pharmacies in Dubai offer both over-the-counter and prescription medicines. They are available 24 hours a day. When buying medicines in Dubai, pharmacies require doctor referrals or prescriptions. Pharmacies in Dubai follow strict laws when selling medicines.
How expensive are hospitals in Dubai?
Getting medical care from private hospitals in Dubai is very expensive. Dubai hospitals may have the most impressive health facilities but at a higher cost. Without insurance, a visit to a doctor costs $140; this excludes laboratory or testings.
The cost of a consultation is relatively comparable to the US. With the latter charging an initial consultation amounting from $100 to $200 per visit. Getting a specialist will also cost more that can start from $250. However, Dubai hospitals charge less than big hospitals in the US like Johns Hopkins and Mayo Clinic, with a minor surgery amounting to $20,000.
Public hospitals and clinics provide free medical care to their residents. For ex-pats who want to enjoy the services of public hospitals, they need to secure a health card. The Department of Health and Medical Services issues the card to foreign nationals.
Cost of public hospitals in Dubai
Those who lack health insurance or a card have to pay for medical services at a public hospital. If you need a consultation with a general practitioner and basic services, it can cost $70. If you have to spend a night in the hospital, standard care costs $280 while $850 in ICU.
Other medical treatments and procedures like knee replacement cost $10,000. Chemotherapy can reach more than $2000 per session. Childbirth is relatively less expensive at $1300 (package) for regular delivery.
Cost of private hospitals in Dubai
Of course, the cost of private hospitals in Dubai is way more expensive than public hospitals. They are stricter in accepting patients, as well. Private hospitals require their patients to have comprehensive private medical insurance before acceptance. They also ask for advance payment before a patient receives medical care.
Patients in private hospitals pay 150% to 200% more than those in public hospitals. The price difference is huge, but they can enjoy more sophisticated facilities.
Even though hospital services are already at a higher price, the cost is still increasing. Hospitals continue to raise the price of their services. It is becoming more expensive than before.
Thus, the government encourages residents and foreign nationals to get insurance in Dubai. Dubai imposed mandatory insurance on both its residents and ex-pats. All workers in Dubai must secure a health policy to cover their health care needs.
What is the name of the best hospital in Dubai?
Dubai is world-renowned when it comes to top-notch healthcare services. It provides the best treatment options for its patients. If you are a tourist seeking medical care in Dubai, there are plenty of hospitals to consider.
Emirates Hospital, NMC Healthcare, Aster Hospitals, Medclinic are among the best in Dubai. Thumbay Hospital, Saudi German Hospital, American Hospital Dubai also have great health services. They offer premium medical care and provide a wide range of health services.
Emirates Hospital

The Emirates Hospital gives top medical, cosmetic, and rehabilitation services.

It boasts itself with a roster of leading medical practitioners and sophisticated facilities.

They have excellent services for cardiology, urology, pulmonology, among others.

The technology and equipment the hospital is using are always up to date. You can locate the hospital in Jumeirah and even in Dubai Healthcare City.

Typically, a basic consultation rate per patient can range from $30 to $160.

Medcare

Medcare is one of the greatest hospital chains in Dubai. It employs highly trained and skilled doctors, nurses, and staff.

It offers quality services in several disciplines like ENT, cardiology, and urology. Basic health checks up in the hospital can cost a patient around $400 per visit.

They have several branches in Dubai, including Al Safa and Sheikh Zayed Road.

Aster Hospital

The Aster Hospital is a business conglomerate in the UAE.

They have hospitals, pharmacies, and clinics operating in Dubai.

It is one of the most valuable healthcare providers in the Emirate. Aster has the best medical and diagnostic services in Dubai.

A basic consultation with a physician in Aster Hospital can already cost you $170 per consult. Other branches of the hospital have cheaper rates depending on the location.

NMC Healthcare

Another reputable hospital in Dubai with highly skilled health practitioners is NMC Healthcare. It is the largest health provider in Dubai with advanced facilities and equipment. NMC is continually expanding in the UAE and even across the globe.

It also has a solid affiliation with international health insurance companies. It also offers services at a reasonable price compared to other hospitals in Dubai. An online consultation can start from $50 and up in this hospital.

Mediclinic

Mediclinic is another big name when it comes to providing excellent health care. It is one of Dubai's largest privately owned hospitals, with more than 22 clinics, seven branches, and 35 centers. Mediclinic has branches across the UAE, including Abu Dhabi and Al Ain.

For a general consultation, Mediclinic charges its patients $150 per consult.

Thumbay Hospital

Thumbay Hospital is famous for its Accident and Emergency Department. Its emergency response is exceptional, where plenty of residents receive urgent care. The hospital also has clinics and pharmacies attached to its brand. It also offers a more affordable rate compared to other hospitals. A basic fee can start from $60 and up.

Saudi German Hospital

The Saudi German Hospital built its reputation not only in Dubai but in the entire Middle East.

It started in 1988 in Jeddah and continually expanded in the UAE.

The hospital opened its first branch in Dubai in 2012. It established around 35 med centers, 24 ICU, 12 NICU, and other diagnostic centers in the Emirate.

Saudi German hospital is the largest hospital in the UAE that provides elite medical care thru its facilities. The hospital has royal suites and deluxe suites for patients seeking top-notch care.

The cheapest health package in the hospital can cost $400, including consultation, internal medicine, laboratories, and other tests.

American Hospital Dubai

The American Hospital is an award-winning treatment center with impressive surgical facilities. It employs a team of well-trained professionals with expertise in their respective fields. Its emergency care and cosmetic care units are some of the bests in Dubai. A consultation with a doctor costs $50 to $80 per visit.
Is healthcare free in Dubai for tourists?
Dubai only provides free consultations and other health services to its nationals. Tourists can receive medical care if they have insurance and a health card. They need to obtain a card from the Department of Health and Medical Services in Dubai.
For travelers who want to seek medical care in the Emirate, here are some of the things you should know:
Need for medical cards

Foreign nationals must have a dedicated health card to receive treatment in Dubai. Getting a card is easy where you can apply online from the Dubai Health Authority. You can also visit a medical center and ask for help on how to get a card. The center will require you to provide your passport information. You have to pay a fee of $95 for the card.

Private healthcare

Ex-pats in Dubai prefer seeking medical attention from private hospitals. Some have international private health insurance, which they use for medical care. Dubai accredits international insurance that you can use in more than 130 centers.

Health insurance

Global health insurance is the best option for ex-pats in Dubai.

You can choose Cigna Middle East and Aetna International as your health insurance.

These two are the leading insurance providers for foreign nationals.

Cigna Healthguard offers three insurance coverages. It includes Regional, International, and International Plus. Depending on your needs, the insurance has something for you. The cost of the health insurance plan for Cigna can start from $100 per month. The price varies depending on your age and location.

On the other side, Aetna Pioneer also has three coverage plans. You also have the choice to get an upgrade for specific benefits from the plan. In this way, your insurance coverage is more personalized. The Aetna Pioneer premium plan can range from $177 to $300.

Dubai developed its medical tourism over the years. With its unique healthcare system, Dubai became the top destination for health care. Foreign nationals seek health care in Dubai because of its very comprehensive system.