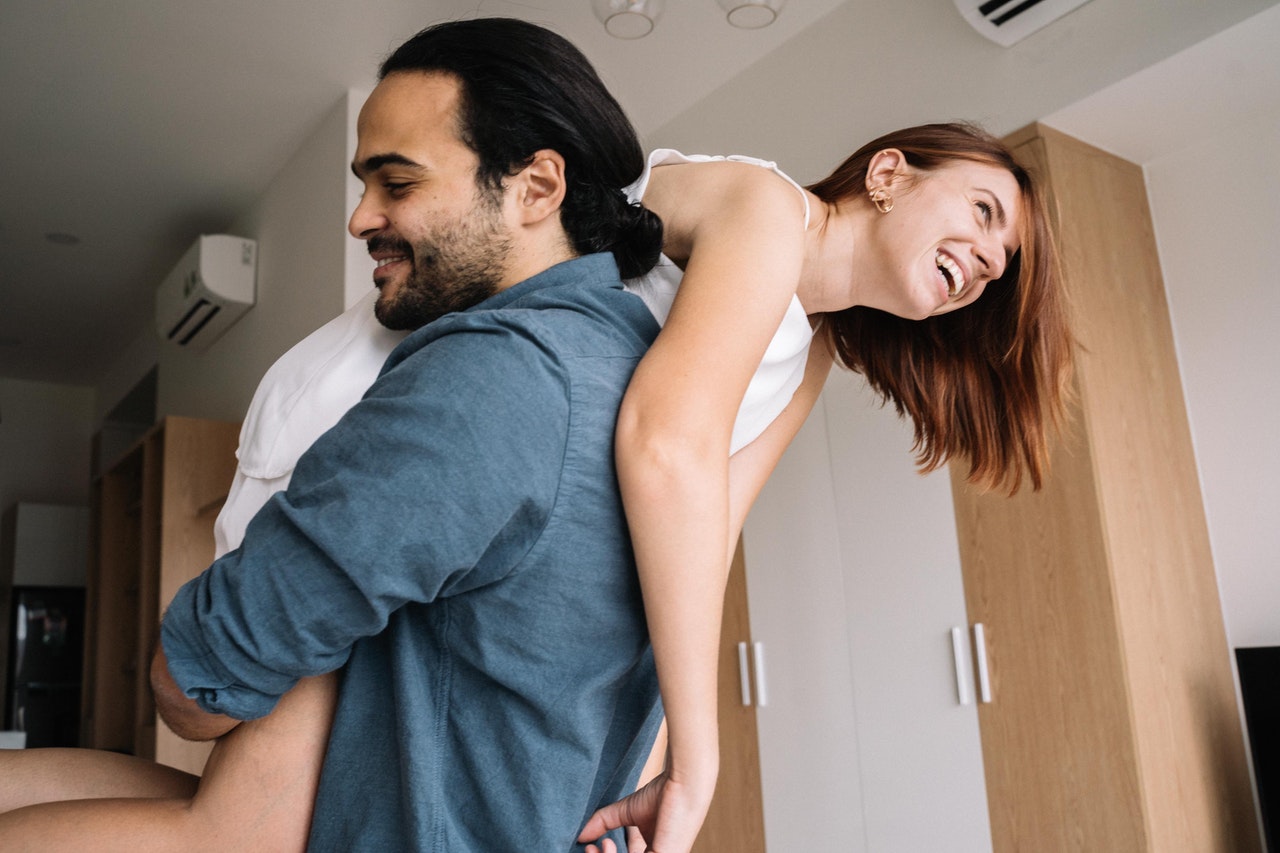 Qatar is a beautiful country with tons of attractions. And it has a splendid cultural background. Fifteen of the most romantically popular places you could visit in Qatar include:
Bedouin Camp

Within the Wadi Reserve is a special place called Bedouin Camp. There are unique tents for couples, so privacy and intimacy are not a concern.

It is not the first place when a tourist thinks of a romantic place in Qatar because it's a desert, and there are a million other spots.

But you would miss out on something special if you didn't go to this private camp.

After seeing the landscape of Wadi Rum, you can wait until the night reveals the stars. And then it's you and your lover with a campfire burning. Wouldn't that be unforgettable?

Al Wakrah Souq

One of the best places to appreciate the uniqueness of Doha is to visit Al Wakrah Souq. You could shop, lounge, have a meal, stroll around in this vibrant and mesmerizing part of Doha.

A traditional souq is an open marketplace in Arab cities. Much of the original architecture carries on. So, you could say that shopping in Al Wakrah is like traveling back in time.

One way to make the most out of your vacation in Doha is to immerse yourself in the local culture.

The Pearl Qatar (Qanat Quartier)

The Pearl Qatar is an artificial wonder of an island that's divided into three areas. Qanat Quartier is part of Pearl Qatar. And it's a fantastic blend of Venetian architecture and Arabic vibe.

It's a colorful district with waterways and marvelous bridges. The precinct has cafes and shops, making it a perfect place for a stroll. And oh, it has a beach too!

The environment alone is enough to evoke romance.

The National Museum of Qatar

This list wouldn't be any good if it did not include the National Museum of Qatar. The museum has a modern contemporary design that would be enough to impress most tourists.

It's brilliant how it captures and represents the history of Qatar while at the same time capturing the essence of the present.
The museum has extensive galleries, research centers, an auditorium, and two restaurants. And close to it is a park that houses plants that have historical importance.

It's a perfect place to grab pictures with your lover and learn history along the way.

Villaggio Mall

The Villaggio Mall deserves special attention among the many malls in Qatar. Evoking romance was the goal of the design. Like Qanat Quartier, it incorporates a Venetian style.

It has an indoor canal system under an artificial sky wherein you can ride gondolas which is fantastic if you think about it.

That's not all. It has an IMAX cinema, a skating rink, and a theme park too. And if you as a couple like to go shopping, then you'd be happy to know that whatever your fancy is, the mall probably has got you covered.

Katara Cultural Village

Katara Cultural Village is the centerpiece of the fine arts and cultural haven of Qatar. But Katara doesn't only focus on its music, art, cuisine, performances, and cuisine. It's a place that encourages unity in diversity.

They're open to foreign cultures, which is why you might get to see performers from different parts of the globe.

What makes it romantic? The mosques, the Greek-style amphitheater, the Katara hills, High Street, and art galleries make it romantic. Choose your pick.

The Pearl Monument

The Pearl Monument is a homage to the pearl industry. And it is shaped in the likeness of an open oyster with a giant pearl in the middle. It's a beautiful structure found in Corniche Street near Dhow Harbor, Doha.

Harvesting pearls and selling them was once the primary industry of Qatar. When the Japanese flooded the pearl trade, Qatar conveniently switched to importing oil and became richer.

The Inland Sea – Khor al-Adaid

The Inland Sea is also known as Khor al-Adaid. And it is located in Qatar's southeast part.
One of the unique places in nature is the Khor al-Adaid. Because the desert meets the sea, spectacular scenery is born.

Not only does the Inland Sea have a breathtaking landscape, but it also boasts a rich ecological system. You could see the Qatar national animal, the Arabian Onyx, in there.

There's a lot of activities available in Khorl al-Adaid, like camel riding, a car adventure/tour, paragliding, and hitting the waters.

Barzan Towers

Originally constructed to guard a helpful area, the Barzan tower is now a tourist attraction. And it's perfect for couples who want selfies. It is one exceptionally preserved structure in Qatar.

In the past, the Barzan Towers stood as an immobile military sentinel. Visitors can enjoy an idyllic view of the sea in the Barzan Towers, and wouldn't that be nice to be together. Watching the waves, or come night time-the stars.

The Barzan Towers lies in Umm Salal Mohammed, which is 20 kilometers north of Doha.

Doha Cornich

A famous and hard-to-miss site is the waterfront promenade that is Doha Corniche. It should be the last place to take in before leaving for the airport. One could enjoy the view of the beach while at the same time being close to establishments.

It's also a mere 15 minutes away from the airport. There's a lot of places to visit in Doha Corniche too, like Saray Spa and the Museum of Illusions.

Dhow Cruise in Doha to Al Safliya Island

Taking a dhow cruise would surely be an enjoyable experience. You would start in Cornich or Pearl Qatar then travel via dhow to the Al Safliya Island.

There are lots of water sports that you and your partner can try once you get there. Lastly, when the day's about to end, you can watch the sunset.

Al Koot Fort

Al Koot Fort was once a military structure. But it now serves as a museum. It was also a police station and jail at different points in its lifetime.

The beautiful white exterior of the museum makes it a favorite background among newlyweds.
In the 1880s, the Ottomans built the fort as a police station. Later, it became a prison. Once the Ottomans left, the prison was later rebuilt in 1927. It stands near the center of Doha

Aspire Park

Aspire Park is a place for sports and other recreational activities located in central Doha. It was the venue for the 2006 Olympic games, and with the event came the Aspire Torch.

Its breathtaking structure allows visitors to see the city from an elevated position. There's a restaurant that revolves at the top. You can rest and dine on top of the Aspire Torch after a stroll through the Park.

You can bet that you and your partner would appreciate the view from up there, especially if it is nighttime.

It's an 88-hectare park with a lake in the middle. It's an excellent place to breathe in the fresh air and unwind a bit. It's an ideal place to take a walk and talk.

Museum of Islamic Art Park

The Museum of Islamic Art (MIA)Part is located at one tip of the Corniche. It houses a vast collection of Islamic art. The structure is typical of the American-Chinese architect, I.M. Pe, that designed it. Still, there are Arabic elements to it too.

The museum is built with limestone. When you get inside, you will find a breathtaking interior.

Gold Souq in Downtown Doha

The Gold Souq is a marketplace wherein you could find some of the best pieces of jewelry money could buy.

Shopping there is a good idea as you are bound to find something that suits you. Many tourists would often buy something affordable but personalized, like a name written on an item.

When you find that necklace or bracelet, try haggling and remember the experience for the years to come.
Where can I spend my anniversary in Qatar?
There are many romantic places where you and your spouse can celebrate a wonderful anniversary. You could spend your anniversary in one of three beautiful places: Bedouin Camp, The Pearl Qatar, and Villagio Mall.
Bedouin Camp

Enjoy an adventurous trip to the middle of Wadi Rum Reserve, then peacefully rest under a sky full of stars. Bedouin Camp is rock-solid as an anniversary trip, especially if you and your partner love the outdoors.

The Pearl Qatar (Qanat Quartier)

Enjoy one another's presence in a Venice-like community. It's a romantic place bound to set hearts aflame once more. The canals, boats, bridges, and buildings all make for a beautiful place.

Villagio Mall

The Villagio Mall is the most romantic in Qatar. And thus, it makes a great day to spend another anniversary.

Three Sixty

Remember that revolving restaurant at the Torch? Well, this is the name of that restaurant.

W Doha

If you are looking for a special hotel to celebrate your anniversary, then you'd be glad to know that W Doha is a top-rated hotel known for its romantic vibe.
Is Doha a Safe Place to Visit?
People planning to visit Doha tend to have the wrong ideas about the safety of the capital. In reality, Doha is a safe city with a shallow crime rate. People can even walk at night in Doha without any worries as the lights are bright, and the people are friendly.
Did you know that Doha regularly tops the chart as the world's safest city? Last year, Doha was ranked as the world's second safest city. Additionally, natural disasters are relatively uncommon here.
As the capital of a wealthy and tourism-focused country, Doha is a sought-after vacation city. Qatar realizes this and thus continually strives to give world-class security in every possible way. From airports to hotels, the highest level of technology and service is assured.
What is the best time to visit Qatar?
There is a short time period that is perfect for a trip to Qatar. Most tourists choose to visit Qatar from December to April. Winter, December to February, is the best time to visit because the average temperature ranges only from 57°F (13.8889 C°) – 72 °F (22.2 C°), and the humidity is fine during this time.
November and April are bearable. But during the summer, temperatures can easily soar to a whooping 120 °F. During this period, most ex-pats leave in preference for a cooler climate, and you would see little to no tourists.
During winter, Doha is at its busiest with foreign travelers. While in the months of May to August, hotels would offer special rates to entice what little customers are there. Things soon pick after summer and fall in Qatar.
Where Can I Go in Doha at Night?
Doha is lovely in the daytime as well as in the evening if you know where to visit. The top place to visit at night in Doha includes The Den, Souq Waqif, and the Desert.
The Den

The Den is a famous nightclub in Doha that features a European vibe. If you want to have a serene evening in the city with the option to socialize, then the Den is the place.

Souq Waqif

People want to experience something magical such as going back in time. A visit at Souq Waqif at night is as close you can get to time travel. It's a traditional Middle Eastern marketplace buzzing with an array of wares.

Visit the Desert

There are tourist agencies in Doha, like Falcon tours, that guide you on a trip to the Qatari desert. It's a one-of-a-kind adventure that you and your partner wouldn't forget.

Aspire Park

Aspire Park is open practically 24/7. It's the largest Park in Doha, and you can do a lot of recreational activities there. Don't forget to dine and enjoy the view from the Aspire Torch while you are at it.

Museum of Islamic Art Park

MIA is a great place to visit at night. The Park can be enjoyed too during late hours. And if you are lucky, a free concert is right around the corner.

Qatar National Library:

The National Library is a grand place. If the both of you are bibliophiles, then this is definitely a place you'll want to spend the evening.

Katara Cultural Village:

Katara offers a lot of entertainment at night, and there are numerous restaurants to try from. With so many attractions, you can't go wrong spending an evening here. Exploring is a wonderful activity to build a bond.