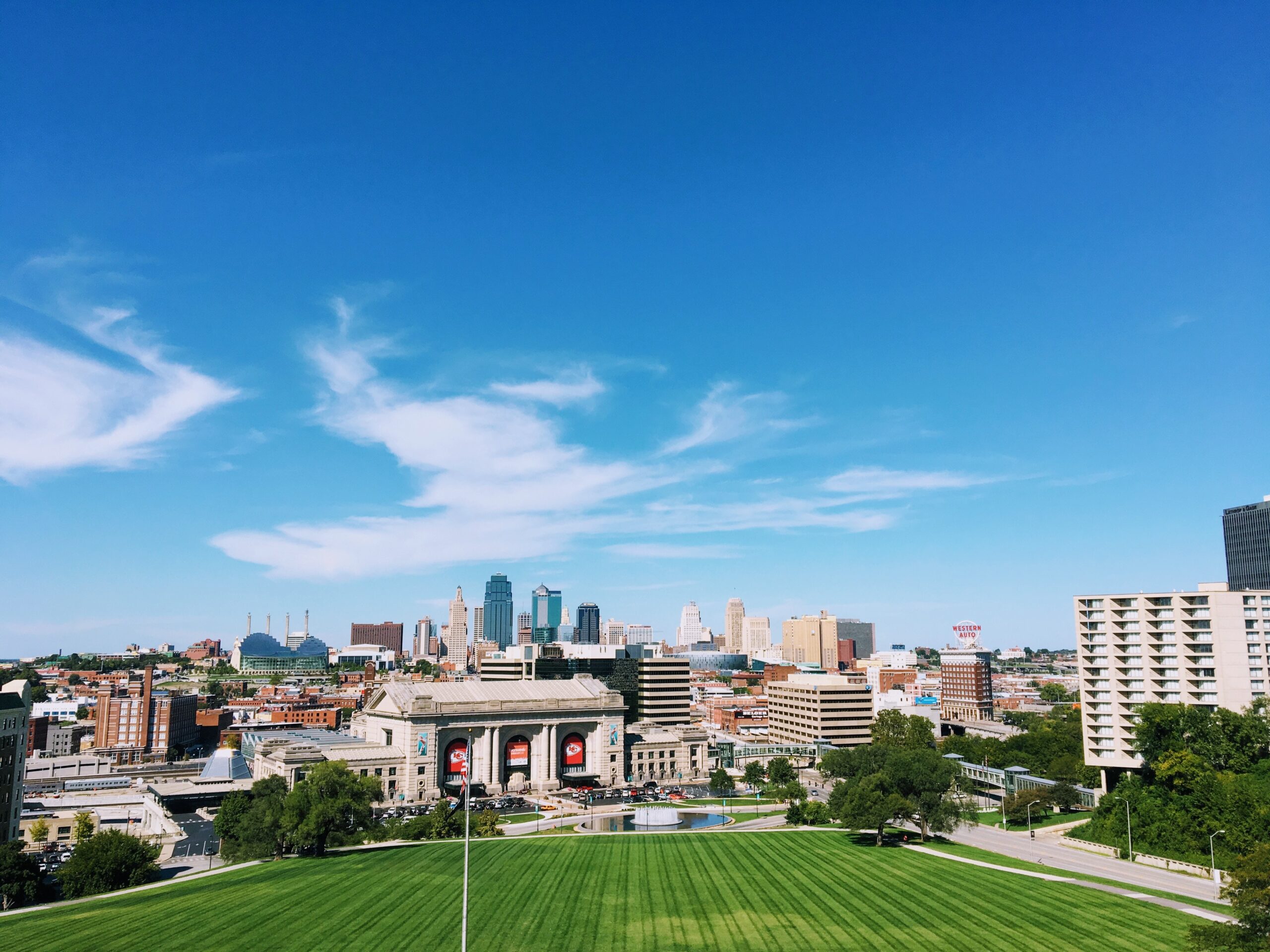 Austin, Texas, is known for its music, arts, and diverse culture, whereas Kansas City, Missouri, has food trucks everywhere, and the cost of the houses is cheaper. Both cities have distinct attributes that attract tourists and invite permanent residencies. But if you choose for a low cost of living, Kansas is an ideal place.
Austin is a strange, culturally diverse, and culinarily wonderful sanctuary in the middle of Texas. Music, art, culture, history, and cuisine combine to create a fantastic city that is historic and exciting.
Although living in Austin, Texas, may seem to be a sure bet, there are various factors to consider before moving to this city.
Are you considering relocating to Kansas City, Missouri? This fast-growing Midwest city ranked in the top 50 Best Places to Live in the United States.
Kansas is a fantastic area to live for career possibilities, cheap housing, and top-rated universities. It also offers pro sports events, incredible arts, and culture, but, of course, there were some aspects of the city that you may not like.
We'll go through these cities in further depth in this guide. If you're undecided about your next move, we collected information from credible sources to show you the pros and cons, cost of living in these areas, and other factors to consider. This costing and extensive comparison can help you decide between Austin and Kansas City.
What Are the Pros and Cons of Austin vs. Kansas City?
The technological advancement, music, and lack of state income taxes are positive aspects of Austin; the poor public transit and the crowd are the most significant drawbacks. In comparison, Kansas provides a lower cost of living and convenient transportation; however, the frequent occurrence of a tornado and extreme temperatures may not suit your preference.
Living in Austin
Pros
The Setting for Music and Art

It's no secret that Austin's vibrant music and cultural scene is a significant draw for newcomers. Over 100 establishments are believed to be performing live music on any given night. The city also hosts at least one major music event or art fair every month.

Here are a few of Austin's most well-known music festivals, which attract visitors and musicians from all over the world:
Carson Creek Ranch's Levitation Music Festival
Downtown South by Southwest Conference and Festivals
JMBLYA Circuit of the Americas
Zilker Park Music Festival
Expanding Austin's Technological Sector
Austin's blend of entertainment and career prospects makes it a desirable location to live. The city's development in this category during the last decade has been spectacular. As a result, several magazines rate it as the best city for new college graduates seeking jobs paying competitive earnings.
Austin has also become a hotspot for start-ups. The increase of Austin's IT firms has resulted in more job vacancies and a decreased unemployment rate.
There Is No State Income Tax
One of the most compelling aspects of relocating to Austin is the absence of state income taxes. If you reside in a state without a state income tax, your take-home pay will be significantly larger. Some residents have reported saving an additional 10% from their salaries.
The lack of state income taxes is a significant reason why so many retirees go to Texas; their money goes farther.
Enjoyable Place
Austin is a lovely city that combines many attractive natural features into its everyday urban life. You may stroll or ride your bike along the Lady Bird Lake bank if you reside in Austin, Texas. For extra impact, take a walk around Zilker Park and enjoy the natural spring there, or drive out into Hill Country for breathtaking sunsets.
Cons
Dense Population

Like many other Southern towns, Austin has had a large influx of recent migrants, which hasn't gone down well with all residents. Many individuals have been known to complain about non-native Austin inhabitants, and as a consequence, breaking into the local scene might be scary at first.

Heavy Traffic

When living in Austin, the majority of individuals rely on their vehicles. When a rising population drives everywhere, the city has been unable to keep up with the infrastructure needs. That meant you'd have to deal with a significant amount of traffic daily.

Poor Public Transit

Austin is a car-centric metropolis. Some people can live without a car, but the expenses outweigh the benefits. There is no public transportation since there is no train system. The public transportation system makes use of buses. If you're on a tight budget, obtaining an inexpensive vehicle seems to save more of your money.

Hot Weather

Austin's summertime heat continues to smash records. Every year, more days above 100°F. Even if you are a warm person, you will need air conditioning to get through the long summer months. Without this resource, you will be spending a lot of time in public places with A/C.
Living in Kansas
Pros
Strong Job Market

Apart from maize and wheat, Kansas has a diverse range of industries. The job market and economy in Kansas are among the greatest in the nation. Kansas' unemployment rate is an entire percentage point lower than the national average, at 3%.

While earnings are lower here, living costs are cheaper, balancing things out neatly. Even better, the city has consistently been listed as one of the top 20 cities in the United States for work prospects.

Less Travel Time

Traveling time is one of the most significant disadvantages of residing in many large American cities. For example, the average travel time in the Kansas metro region is less than 25 minutes. Kansas has the 5th shortest commute in the US, based on its population.

If you live outside the Kansas metro region, it will take around 20 minutes to reach downtown. What about public transportation? It's not the greatest, but it's also not the worst. In comparison to most other cities, your travel time here will seem like a breeze.

Reasonably Priced Houses

With an average property price of $53,000, many families can afford to live in Kansas City. Consider a $12,000 single-family detached house. It's not big, and it's located outside of town in Coffeyville, but it's there.

The chances of owning a property are better here than in many other cities. You'll have many options if you don't mind living outside the city borders.

Food Trucks Around Every Corner

With a significant food truck explosion, Kansas has a solid entrepreneurial culture. Getting a bite to eat is unquestionably more straightforward now since many food trucks are around. Their pricing is also relatively inexpensive, allowing you to sample a broad range of meals. Surprisingly, Lebanese cuisine is one of the most popular cuisines in the country.
Cons
Tornadoes

The fact that you will live in the heart of "Tornado Alley" is one of the significant disadvantages of living in Kansas City. That is why most houses have a basement or storm shelter. If a twister hits town, you'll be able to defend yourself and your family rapidly.

Since 1996, at least 60 tornadoes have struck Kansas each year. The 11 of these were EF3 or above. (A tornado with an EF5 rating is the worst, although even an EF3 may be devastating.) As a precaution, store your belongings in a Kansas storage facility to keep your basement uncluttered.

High Taxes

While housing prices in Kansas are reasonable, taxes are high. Missouri, for example, will deduct 2.7% of your first $15,000 in taxable income. They add another 4.6% on top of that. The charges are the same for married couples. Kansas as a whole is the 14th most expensive state in the US in terms of taxes.

What's the good news? The government will use all tax money to fund parks, schools, fire safety, and road maintenance.

Prepare Your Car

Public transit in the Kansas metro region is fair; It's not fantastic, but it's not bad either. However, there is no public transportation outside of the city. Surprisingly, Kansas lacks railroads, subways, or streetcars. It means you'll need to have your car for the most part.

Extreme Temperatures

While Kansas has four different seasons, winter and summer may be challenging. That's because it can be warm and lovely in the winter or as frigid as a tundra. However, summer temperatures can be similar to winter temperatures on the other end of the range. It's either pleasant and comfortable or so hot that it's unsafe to be outdoors.

To put it another way, you never know what you'll receive. As a result, it's one of the most significant disadvantages of living in Kansas.
Austin or Kansas City – Which Is Cheaper?
Based on the overall index without the taxes, Kansas City, Missouri, is 32.1 % less expensive than Austin, Texas. The most significant component in the cost of living difference is the median home cost.
The table below shows the cost-of-living indices written in percentage:
| | | |
| --- | --- | --- |
| Living expenses | Austin | Kansas City |
| Housing | 159.6% | 63.3 % |
| Food & Groceries | 96.7% | 96.8 % |
| Health | 101.6 % | 102.3 % |
| Utilities | 99.1% | 101.4 % |
| Transportation | 109.9% | 88.7 % |
Data is 100 = US National Average
>100 means more expensive than the national average
<100 means cheaper than the national average
Housing Cost
The cost of housing in Kansas is 60.3% less expensive than in Austin. Kansas City's median home cost is now $146,300, while Austin has $369,000.
Kansas City's median home cost is 64% less expensive than in Austin, saving up to $231,200.
Utility Cost
The cost of utilities in Kansas is 2.3% higher than in Austin. Essential utilities in Kansas cost $181.67 a month for a 915-sq. Ft. unit. In Austin, the utility cost for a same-size apartment is $146.35 per month, including power, heat, air, and trash.
Food and Groceries Cost
The cost of food and groceries in Kansas is 0.1% higher than in Austin. For instance, a meal at a budget restaurant in Kansas costs around $17.00, while in Austin, it will be around $15 on average. In grocery items, regular milk, the price per liter in Austin is $0.89 compared to $0.91 in Kansas.
Transportation Cost
The cost of transportation in Kansas is 19.3% less expensive than in Austin. For example, gasoline per liter in Kansas is only $0.63 compared to $0.73 in Austin.
Healthcare Cost
Kansas' healthcare costs are 0.1% higher than in Austin. Local insurance rates, retiree medical treatments, and conventional surgery are all factors that calculate the health index.
Is Austin Bigger Than Kansas City?
In the 2020 census, Austin has 961,855 residents, whereas Kansas has only 508,090. Thus, Austin is 47.2% bigger than Kansas.
About 319.03 square miles, Kansas is Missouri's most populous and largest city. The city has a population of 508,090 in 2020, making it the 36th most populated in the country.
The Kansas metropolitan region, which spans the Kansas–Missouri state border, has a population of 2,392,035.
On the other hand, Austin, with 319.94 square miles size, is the Texas state capital and the county seat of Travis County, with sections in Hays and Williamson. After Phoenix, Arizona, it is the second most populated state capital.
Austin had 961,855 residents in 2020. The city is the cultural and economic hub of the Austin–Round Rock MSA, which has a population of 2,295,303 people as of July 1, 2020, an 84% growth from 2000.
Is Austin Safer Than Kansas City?
In a typical year, the violent crime rate in Kansas is 3.9 times higher than the national average (366.7 per 100,000), whereas Austin has a similar rate to the national average. Therefore, Austin is safer than Kansas.
Kansas frequently ranked the list of most dangerous cities in the country. It has the country's 10th worst violent crime rate and 9th highest murder rate in 2020.
The violent crime rate in Missouri is 542.7 per 100,000. The violent crime rate in Kansas is 2.9 times higher than the state's national average.
Meanwhile, Austin is a reasonably safe city to visit. Austin had the 73rd highest incidence of violent crime in the US in 2019, with 414 events per 100,000 people. It ranked 59th place in the nation for Property Crime, with 3189.7 per 100,000 population.
Understand that, no matter where you are, your safety is still dependent on how you care for yourself and your valuables. Being watchful and not particularly searching for issues can keep you safe.
Is Austin Warmer Than Kansas City?
The temperature in Kansas typically ranges from 24°F to 90°F throughout the year, whereas Austin has 43°F to 97°F. Thus, Austin is warmer than Kansas.
Summer in Kansas is hot, humid, and rainy. Winters are frigid, snowy, and windy, and it is partly overcast all year.
According to the tourism score, the best periods to visit Kansas for warm-weather activities are mid-May to early July and late July to late September.
On the other hand, Austin, Texas, has a humid subtropical climate. Summers in Austin are hot, with temperatures regularly reaching 90°F. Austin's winters are relatively moderate. On average, 25 days each year, the temperature falls below freezing. It is not unusual for temperatures to reach elevated levels in the winter. Snowfall occurs on occasion in the region.
Overall, the weather in the Austin, Texas, region is pretty decent, leaving it excellent for the area's abundant outdoor activities.
Is Austin Better Than Kansas City?
If you prefer a warmer climate, technological advancement, and a music lover, Austin is the place to live. If you wish not to pay for state income tax to save more money or plan to invest in real estate, Kansas is ideal for you.
Kansas Tourism and local partners provide a remarkable first impression for all new visitors. Tourism and devoted partners collaborate to encourage adventure and personify Kansas beliefs and values, all of which help tourists fall in love with the state.
Every home in Kansas is affected by travel. In 2019, 36.5 million tourists visited the state, spending $7.3 billion on hotels, retail goods, food, and entertainment. Jobs, local purchases, tax revenue, and housing continue to be generated due to these expenditures.
On the other hand, Austin receives almost 30 million domestic tourists each year. Austin, called "the Live Music Capital of the World," has world-famous events like SXSW and the Austin City Limits Music Festival and more than 250 music venues that feature various genres.
Austin's airport had a rise in passengers throughout 2021, although at a slower pace than when comparing September to the same month the previous year. According to AUS authorities, passenger traffic increased by 79.4 % from January to September compared to last year.
There is a lot to explore in Austin and Kansas. Aside from excellently treating their visitors, both cities provide diverse activities, relatively low cost of living, and natural beauty. To put it another way, neither Kansas nor Austin can disappoint you.
So, do you believe you'd be able to kick one of these cities out? Where do you consider moving to? Let me know your thoughts below.