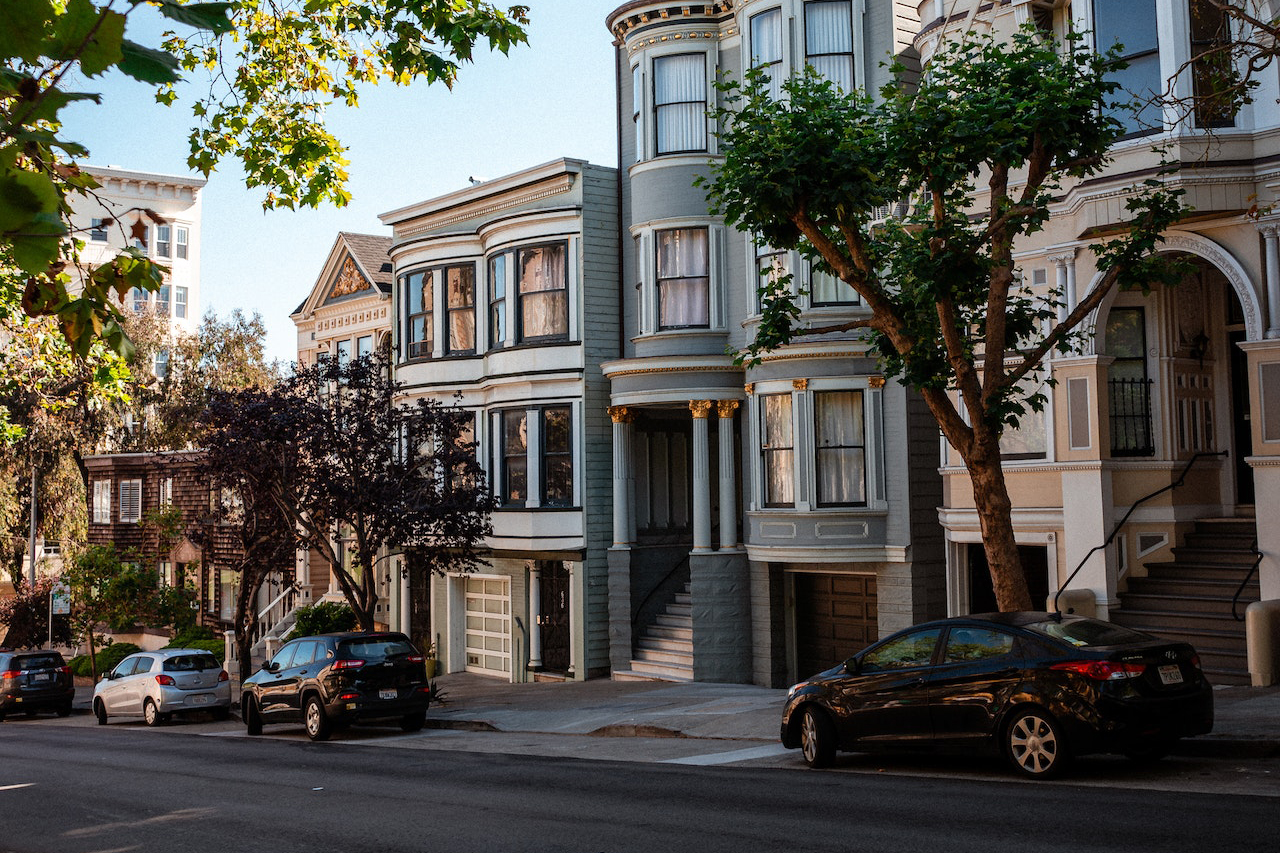 Does relocating to Escondido appear to be the best option for you? You probably need a good reason why the "City of Choice" is the right pick for your new home.
The town is 35 miles northwest of San Diego and 40 miles from the border with Mexico. It is also one of the oldest metroplexes in San Diego County.
The word "Escondido" is Spanish for "hidden," but this city makes all its beautiful amenities and features available to everyone. It is home to Niki de Saint Phalle's vibrant sculpture garden and the world-class California Center for the Arts.
You can also spend time at a local vineyard or hang out at the Stone Brewing World Bistro and sample their world-class brew. The town has a lot of things in store for every newcomer.
And, if you want to know the city in a nutshell, read everything about what life is like here.
Is Escondido, California, A Good Place to Live In? The Brewery Metroplex in San Diego County
The Good Side
Best Breweries in America
Brewing is one of Escondido's best features. Cradled in the foothills of North Inland San Diego, a few establishments offer the best and most exquisitely crafted beers.
The Stone Brewing World Bistro & Gardens, a local favorite, offers products with an international flair.
Also, you will be able to see the Orfila Vineyards & Winery, located within a 10,000-acre agricultural preserve. It is found in the rolling hills of the San Pasqual Valley and has over 70 acres that I am sure you will enjoy for a day trip.
The Plan 9 Alehouse is another local hangout that supports Escondido's brewery scene. This nano brewery and pub is in the heart of historic downtown Escondido.
Near Downtown San Diego
Traveling from Escondido to Downtown San Diego via Interstate 15 and California State Route 163 or the Cabrillo Freeway takes only 33 minutes.
This proximity will allow you to juggle the two cities without spending an entire day traveling back and forth. You can travel there by bus, taxi, or car. So, if you want to live in Escondido but want to work in nearby San Diego, everything is possible here.
Established Educational Institution
Escondido has its school district, Escondido Union School District, which offers reputable programs to local students. Niche ranked the school district 508th out of 704 in California's most diverse school districts.
Furthermore, the city has nineteen elementary, seven middle, and seven high schools, so your options are extensive.
In addition to its positive reputation, Escondido Union School District's top-ranked public schools are Bernardo Elementary School, L. R. Green Elementary School, and Quantum Academy.
In addition to these schools, this community has excellent secondary educational institutions. Del Lago Academy: Campus of Applied Science, San Pasqual High School, and Escondido High School are among them.
However, Escondido may not have options for tertiary education within its city limits.
The John Paul, the Great Catholic University, is located here and offers reputable degrees and courses. Westminster Seminary, California, is also located nearby.
Countless Exciting and Fun Activities
It is not difficult to find enjoyable things to do in Escondido on weekends or holidays. This location, however, is not as "hidden" as its name suggests.
The first item on our list is a day trip to the Daley Ranch. Next to it is the San Diego Zoo Safari Park, which has over 3,000 animals from 300 different species. You and your family can explore the 20-mile hiking and biking trails while looking for wildlife.
Furthermore, the city's oldest park, Grape Day Park, will undoubtedly provide you with a great outdoor space full of entertainment, strolling, and picnics nearby.
The Queen Califia's Magical Circle is in Escondido's Kit Carson Park. This site features nine monumental sculptures in reflective colored tiles and stones. Furthermore, everyone will enjoy visiting the San Diego Children's Discovery Museum and the San Diego Archaeological Center for a fun day full of knowledge and an interactive setting.
There are still a bunch of things to do here to keep you busy. If you want a quick getaway, you might not need to venture out on the outskirts of town.
Multiple Events in Escondido
Aside from its recreational areas, Escondido hosts various events and weekend getaways that will fill your eyes, soul, and, most importantly, stomach.
On top of these events, there are Friday night events at Cruisin' Grand Escondido, where you can see various stalls, displays, and car clubs on the historic street.
The Dine Out Escondido Restaurant Week is for the January schedule. There are over 30 renowned participants in this activity, which is also well celebrated with Escondido flavors.
Meanwhile, the Grape Day Festival celebrates the city as the birthplace of California winemaking. A lot is happening here, from eating contests to exhibits and much more for everyone's modern-day entertainment.
Furthermore, November is the month for the Escondido Tamale Festival in the metropolis. The event focuses on Latin cuisine, which influences the gastronomy of the entire state of California.
The Bad Side
Congestion On the Roads
Escondido is well-known for its congested roads, which is not surprising given that most California cities suffer from the same problem.
The city's average one-way commute time is 2.9 minutes, which is longer than the national average. I-15 in North County, where the city is, is one of the most congested highways in the country.
According to the go mapped website, the busiest roads in the city to avoid during rush hour include East Valley Parkway, West Mission Avenue, and South Juniper Street.
So, if you want to arrive on time, you should leave an hour before your appointment.
What Is the Cost of Living in Escondido, California? The Cost-Efficient Town in Northwest San Diego
The Good Side
Less Expensive Than Other San Diego County Metropolitan Areas
With its skyrocketing housing market, California has earned its reputation as a luxurious state. However, if you travel to the northwest, you will discover that Escondido is a desirable location.
This metroplex's overall living costs are 42.8% higher than the national average. Meanwhile, according to Sperling's Best Places data, it is 7.1% lower than the state standard in California.
Because of the lower percentage, you can pay less for your basic needs such as groceries, utilities, transportation, and even miscellaneous expenses.
However, its housing situation is twice that of the national average. Considering the city's reasonable prices, you will never regret relocating to Escondido.
Excellent Housing Situation
There is a significant difference in home values between Escondido, Los Angeles, San Francisco, and even San Diego.
The average house for sale here is around $689,200, less expensive than the million-dollar housing costs in these significant California cities.
The rental fee is also reasonable, with a monthly cost of $1,270 for a single flat. In the meantime, a three-bedroom apartment in the town will set you back $2,503.
Homeowners account for about 5.5% of the metroplex's total population, while renters account for 48.5%. The financial burden of owning a residence in Escondido is lower, encouraging people to look for a house here.
A handful stands out from our list if you are still looking for a less costly neighborhood in this metropolis.
The Vineyard is one of the communities that offer a home for sale for only $334,705 and a rental fee of only $1,401. Meanwhile, houses in Central Escondido start at $650,180, with a monthly rental fee of $1,425. There is also the Midway neighborhood, which will offer you around $519,698 with a rental price of $1,404.
Healthcare System Is Within Your Budget
Aside from housing benefits, Escondido has an excellent healthcare system that, while 8% higher than the national median, is still lower than the state of California.
PayScale says the average physician consultation fee in this area is $128.09, while a dental clinic visit will cost you around $109.53.
Palomar Medical Center is one dependable and the only trauma center in northern San Diego County. It is a west Escondido infirmary close to the I-15 and Interstate
78 interchange.
Furthermore, there are low-cost clinics and centers in town that you can visit if you are on a tight budget.
Neighborhood Healthcare: Escondido on Elm Street is one of them. Additionally, there is the presence of Escondido Family Medicine – Mountain Health, located on North Ash Street.
Transportation Costs are not Prohibitively Expensive.
If you compare the transit costs of the southern cities here, you can save money if you live in Escondido.
Because of low-cost expenses such as gasoline, insurance, and other vehicle maintenance costs, the city is 22.8% less expensive than the state average.
Two major highways serve the metroplex: Route 78 and Interstate 15. Local bus service is provided by the North County Transit District (NCTD), with the Escondido Transit Center serving as a hub. The monthly bus pass costs $57.60, and a one-way ticket costs $2.50.
So, if you commute frequently, you can probably save money here due to the lower public transportation fees.
The Bad Side
Escondido Is Still A Luxury
Escondido does have cheaper alternatives, but when you look at the big picture, the city is still not affordable. The housing market is above the national average, and rents can be as low as $1,000.
High taxation is one of the primary reasons for their skyrocketing prices. In Escondido, the sales tax is 7.8%, while the personal income tax rate is 9.3%.
But, with all the amenities and pleasant weather available, it's no surprise that the city's population is still growing. Moreover, even if it has a reputation for being the home of America's rich and famous.
Why Work in Escondido, California? Escondido's Wide Range of Industries In San Diego County
The Good Side
Labor Market Expands Positively
One of the best things about working in Escondido is that it has a diverse range of industries, resulting in a buoyant job market in recent years. Furthermore, the local government expects the market to grow by about 33.57% over the next decade.
There are approximately 76,000 people employed in the area, with about 11% working in manufacturing, 15% in education, and 13% in retail.
If you want to work here, the retail trade sector is thriving, employing over 9,289 people, according to data USA website. Next are the health care and social assistance industries, which hire nearly 8,378 individuals, and the construction industry, which employs approximately 7,183 people.
The Top Employers in Escondido Are All Driven
Escondido's thriving industries will allow you to select the best companies for you. One of the reasons people choose to work here is the average annual salary of $49,409, with a household income of around $58,834.
With over 3,000 employees, Palomar Medical Center is the best employer in the metro and consistently ranks first on the list. The Escondido Union School District and the City of Escondido are among the metropolis's exemplary employing bodies.
If you are looking for better opportunities in the retail industry, two of the top companies here are Home Depot and Dr. Bronner's Magic Soaps.
The Bad Side
Highly Competitive Work Environment
The unemployment rate in Escondido fell from 7.20% to 2.90% in the first quarter of 2022. The Bureau of Labor Statistics reports this significant decrease, indicating that more people are now encountering a career in the metro area.
As a result, to find work here, you must develop a robust skill set. Understand that the city's job market is constantly expanding and that more people are looking for work here.
Managerial jobs are the best way to get a job here because they can pay up to $65,469. Meanwhile, business and finance professionals can earn up to $50,206 annually. What is also a good career path here is in technology, where you can earn up to $82,596 per year.
This article reveals all the positive and negative aspects of your potential life in Escondido.
If you want to settle in Southern California, the "City of Choice" deserves to be your first preference. We hope you have already discovered this town's "hidden" gem.
So, if you are ready to pack your belongings and leave, we expect you to arrive soon.