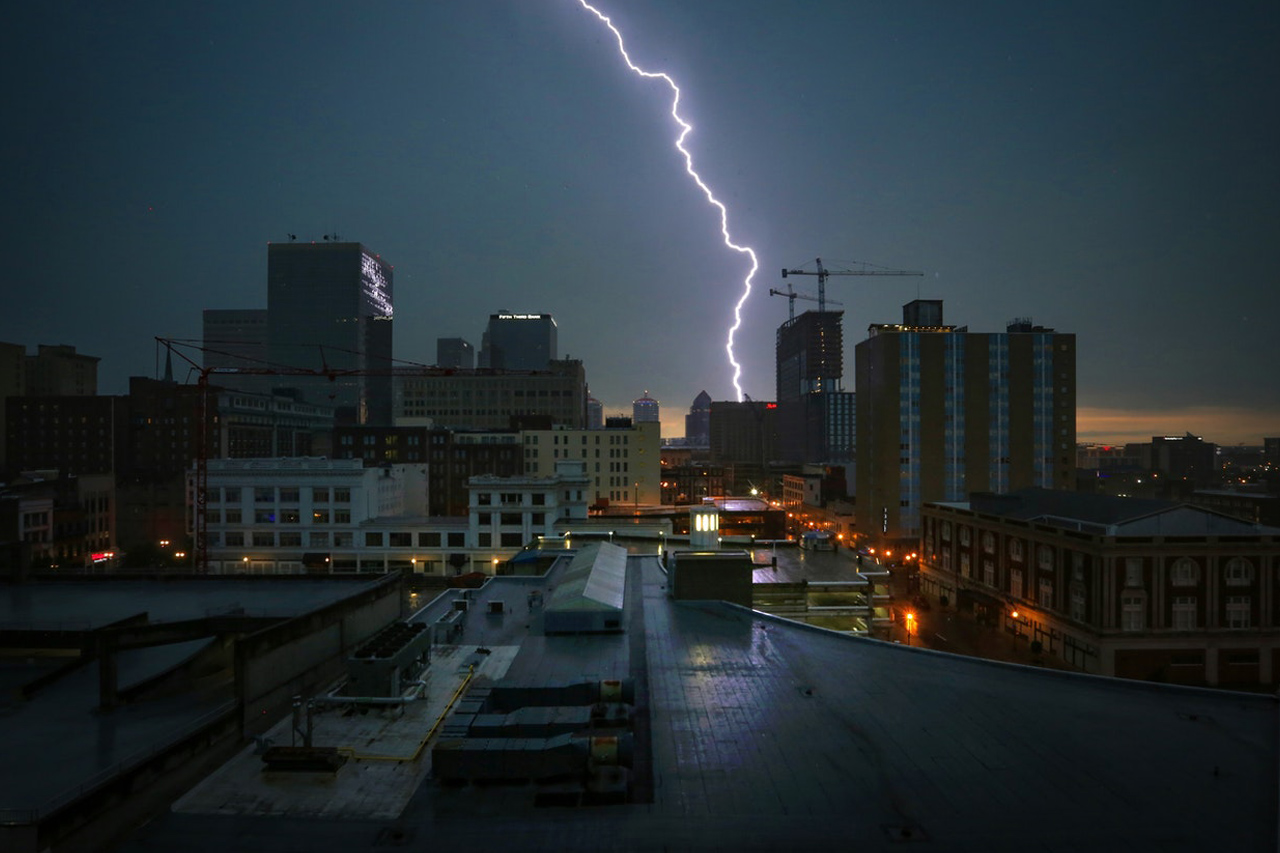 Are you curious to know more about life in Louisville/Jefferson County? If so, continue reading to discover what it is like to live in the city.
Located on the eastern bank of the Ohio River, Louisville is one of the oldest cities west of the Appalachian Mountains.
The city, also known as Derby City and regarded as the Gateway to the South, is steeped in illustrious history and is home to countless American icons and stunning natural beauty.
This city, with a population of approximately 600,000, has several attractions and is a popular tourist destination. Unfortunately, life in Louisville is not for everyone.
Here we will review the pros and cons of living in Louisville for you to know if it is an excellent place to live.
Is Louisville/Jefferson County a Good Place to Live In? – Living in the City of Parks
The Good Side
Outdoor Recreation Galore
Louisville/Jefferson County residents are ecstatic about the region's huge parks and outdoor leisure spaces.
In the nearby Jefferson Memorial Forest, Charleston State Park, and Campbell-Woodland Nature Area, outdoor enthusiasts will find enough hiking, biking, and climbing opportunities.
Multiple picturesque loops and trails are accessible to residents, but the Louisville Loop is the longest at 100 miles for cycling, walking, and jogging.
There is abundant green space and over 120 parks to explore within the city.
Below are some of the well-known parks in and around the city.
Cherokee Park: This park lies in the Highlands district of Louisville's East End and is one of the most popular in the metropolitan area. A 2.4-mile scenic Loop, a gated dog park, and a bird sanctuary are available. Cherokee Park is among the fifty most visited parks in the United States.
Iroquois Park: Known for its breathtaking views, Iroquois Park consists of about 730 acres, a popular golf course, and an open-air theater. This park is a well-known place for hikers, runners, and bikers and is also an excellent location for picnics and family gatherings for Louisville residents.
The Floyds Fork Parklands: Obtaining about 4,000 acres of additional parkland with the assistance of Louisville Metro and other non-profit groups, the new park system has become one of the most popular in the region. The park contains numerous unique features, including a dog park, a splash park, canoeing, mountain biking, and multiple playgrounds.
The City Has a Thriving Culinary Scene
If you plan on living in the Louisville area, you will discover delicious meals, as there are numerous Louisville restaurants with various options.
Living here, you will have a wide variety of options around the city, from traditional Kentucky cuisine to French, Italian, Mediterranean cuisine, and much more. With over 2500 restaurants,
Louisville is becoming one of the most popular gastronomic destinations in the United States.
Kentucky Fried Chicken can be Louisville's most well-known culinary export, but the city has much more to offer in terms of cuisine.
American and Southern-inspired cuisine is abundant in the city, but there is much more to the food scene. With famous chefs routinely releasing new menus, delicious ramen, inventive Italian, and excellent Mexican food are all waiting for you.
Bourbon is a popular alcoholic beverage in Louisville. The Urban Bourbon Trail takes you to the top bourbon bars in town, and if you're feeling very daring, you can take an Uber to the downtown distillery.
You will sometimes want to indulge in a great Hot Brown, and for fresher stuff, you should visit one of the Highlands farmers' markets on a Saturday.
It Is a College Town!
Living in this city, you will know that the Gateway to the South is also a college town.
The city of Louisville has a variety of prestigious primary and secondary institutions, completing the trifecta of reasons to live there.
Louisville University is the tallest pillar in the academic assembly of Louisville. This university offers a variety of degree courses and is consistently known as one of the best institutions for student-athletes in the country.
Locally and nationally, the university is also widely considered one of the two best institutions in Kentucky. The city also supports Bellarmine University, Spalding University, The Southern Baptist Theological Seminary, and Jefferson Community & Technical College.
Similarly, Jefferson County Public Schools (JCPS) in the city is the largest school district in Kentucky, with over 101,000 students in 150 schools.
A City of Numerous Celebrations
Louisville stands apart from other Southern quiet towns. That is far from the truth.
The city has several festivals and events during the year. Some events will tickle your curiosity on Louisville's calendar regardless of your interests.
The Kentucky State Fair is a yearly celebration in the city that has a diverse state cultural population. While the State Fair is in town, you'll see various attractions and displays where it gives attendees a broad selection of Kentucky's specialty dishes.
Regarding Kentucky's culinary delights, you should also attend the yearly Bourbon Festival.
Although the Bourbon Festival is in Bardstown, you can travel there fast. Make sure you reserve a hotel room to rest after trying the available beverages at the event.
Also, numerous arts and music festival takes place annually in Louisville. The independent music events held in the city are particularly memorable. Listening to its artists' heartfelt and inventive music gives you a true sense of Kentucky's cultural character.
Patriotic holidays are also significant city events. Whether it is Memorial Day or the Fourth of July, you can count on the locals to host a large celebration.
There is never a dull moment to live in Louisville. Feel free to enjoy your time in the city to the fullest extent possible.
The Bad Side
There Are Alarming Crime Rates
While many safe places to reside in Louisville, a few are particularly dangerous. The crime rates can be somewhat lousy compared to many other cities of the same size and character.
Louisville could be the most dangerous city in Kentucky if we use crime rates as the measure. The city's crime rate is 74% higher than the national average.
Crime rates in Louisville are significantly higher than in the state of Kentucky, which is not surprising given the city's greater population density.
The rate of property crime in Louisville is double the state average. Meanwhile, the city's violent crime rate is more than three times that of the state of Kentucky.
In general, the northern region of Louisville is considered the most dangerous. However, crime density drops as you move south and east, according to crime maps.
Given this information, you must do your research and select your precise location carefully.
Having a Car Is a Must!
The lack of walkable areas is another disadvantage of living in Louisville and the city's higher-than-average crime rate.
Only approximately 3% in Louisville use public transportation to commute. It is likely since many city inhabitants are dissatisfied with the city's inefficient and slow public transport.
You will likely need to drive if you reside here. Even though you utilize your vehicle, traffic remains a problem. Even though the expressways are well-designed, there is typically significant traffic congestion during peak commuting hours.
Hence, it is occasionally advisable to avoid the expressway. And, for the most effective travel, you should master the side streets and back roads.
What Is the Cost of Living in Louisville/Jefferson County? – Most Livable Large City in the Nation
The Good Side
The City Offers Low-cost Real Estate Market
Overall, the cost of living in Louisville is comparable to the national average. However, Louisville performs exceptionally well in one-factor affordability.
The majority of Louisville residents, 59.7%, own their houses. With a typical property price much cheaper than the national average ($291,700), it is easy to understand why so many people choose the city.
In contrast, the current average rental fee for a one-bedroom apartment is $972 per month, which is about $500 less than the national average.
Also, Louisville's diverse neighborhoods continue to attract more families, renters, and homeowners.
The Rockcreek-Lexington Road area is excellent for a living if you are an expecting couple or a family with small children. In The Highlands or Nulu, singles and young professionals will also find lots to adore!
It Is Cheap To Live Here!
Access to affordable housing is a significant advantage, but living costs offer further benefits. In Louisville, groceries, utilities, and healthcare costs are relatively low. Other significant expenses in Louisville are likewise relatively reasonable.
The cost of groceries in Louisville is 6% below the national average, and the cost of medical care is 13% below the national average.
Louisville's relatively low living cost is one of the city's most appealing aspects to new residents.
To get ahead in the city, you don't necessarily need a huge savings cushion to fall back on. Even starting families can find a way to live in the city while remaining well within their financial means if they search hard enough.
The Bad Side
Income and Sales Taxes Are Too High
Louisville/Jefferson County is one of the cities with the highest taxes in the country.
No matter where you reside in the state, you will pay a high tax rate. People who live in the city are subject to a 5% state income tax rate.
Yes, the high-income tax has a few exemptions, as there are laws that primarily help pensioners and retirement income sources.
However, if you work and earn a high wage in the city, you should be prepared to pay higher state income taxes.
Also, non-food items are exempt from sales tax.
A 7% sales tax rate will apply on all other purchases, the sum of state, county, and municipal sales tax rates.
Both of these tax rates, subject to income and consumption, are relatively high, which you should consider when you plan to live here.
Why Work in Louisville/Jefferson County? – A Progressive City
The Good Side
The City Has a Thriving Job Market
The city's thriving labor market is another of the numerous reasons to live in Louisville, Kentucky.
Living in the area, you will find it simple to begin a new profession and obtain employment with a significant company.
In this city are the national or regional headquarters of Norton Healthcare, Humana, Kroger Company, and Baptist Healthcare System, Inc.
Living here, you can also seek government employment and mailing and shipping.
Shipping and cargo have been the city's industrial pillars since its inception. Product manufacture, health care, medical sciences, high technology, and education are also important businesses.
United Parcel Service, UPS Airlines, Ford Motor Company, GE Appliances, Jefferson County Public Schools, KentuckyOne Health, Yum! Brands Anthem Healthcare, Kindred Healthcare, LG & E, and KU Energy are the largest employers in the city.
With a healthy job market and the cost of living below the national average, Louisville offers the possibility for a prosperous and cheap existence.
The Economy in the City Is Stable
Louisville's economy is competitive with those of cities of comparable size.
With broad industrial participation, including manufacturing, healthcare, government, education, and distribution, the city's economy continuously grows with a 1.5% job growth rate. In 2019, the unemployment rate was 3.5%, just over the national average.
The city also anticipates a potential job increase of 38.3%, more significant than the national average of 33.5%.
The Bad Side
Salary in the City Is Insufficient
The cost of living in the city is lower than in most American cities, which is a significant advantage; however, this advantage comes at the expense of lower wages.
The average (mean) hourly wage for Louisville/Jefferson County, KY-IN Metropolitan Statistical Area workers is $25.15. This value was almost 10% lower than the average hourly wage across the US, $28.01.
The median household income in Louisville is $57,278, which is significantly more than the median income in Kentucky, which is $48,375. Still, it is $3,000 below the average income in the United States.
Before living in this city, you should give this some thought since it is crucial to consider.
It is safe to assert that Louisville/Jefferson County is a beautiful city to live, work, and play in. However, it is vital to examine the downsides of residing in this city.
If you are relocating to Louisville or are considering doing so in the future, we hope this guide assisted in your decision-making.