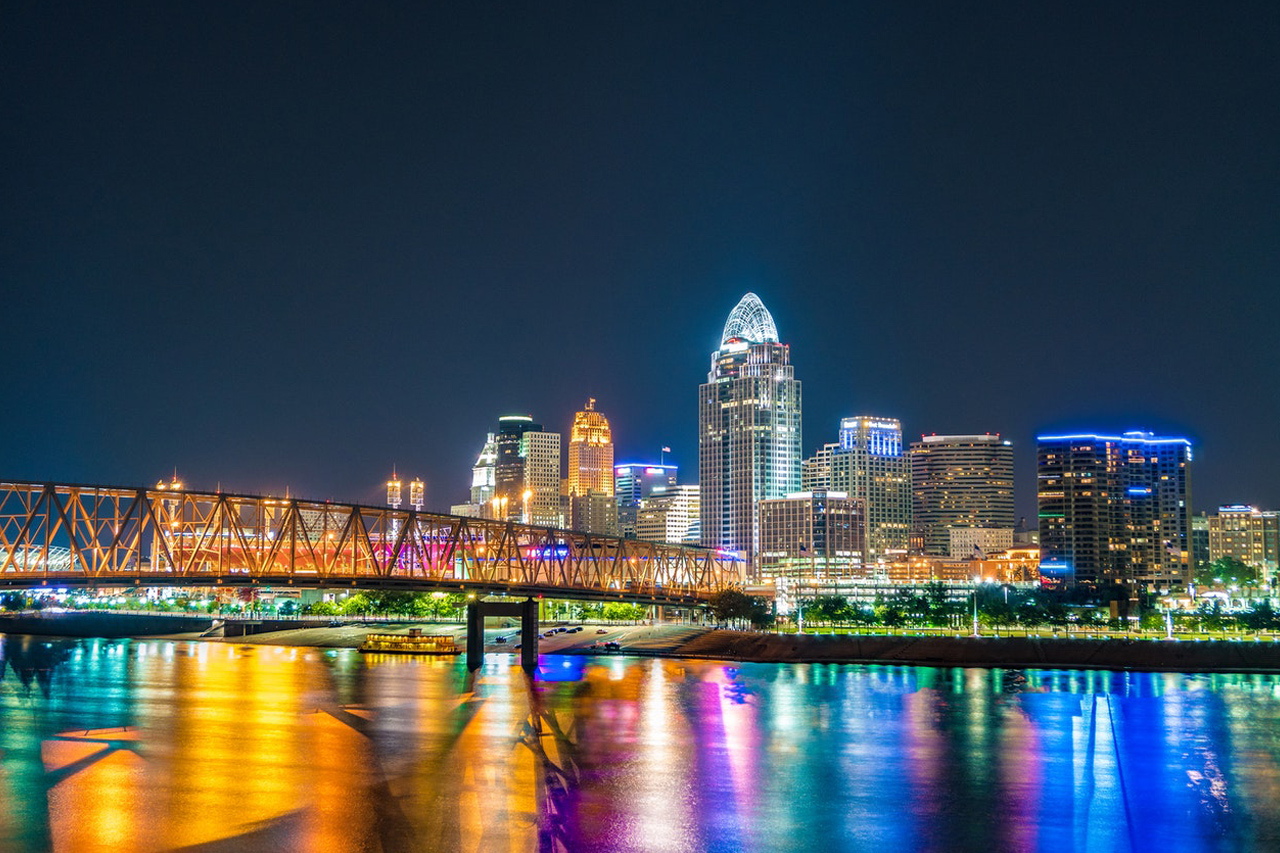 There are numerous reasons why you should relocate to Cincinnati, Ohio, a river town crossroads. It is a lovely location, no doubt about it, with plenty of chances and amenities for you and your family.
Cincy entices you with its renowned landscapes, family-friendly attractions, firsthand activities, delectable treats, and beautiful buys. Unsurprisingly, folks looking for a new place to live, work, and play enjoy this neighborhood.
This midwestern metropolis, however, is not all sunshine and rainbows.
Suppose you are considering transferring to this neighborhood but are unfamiliar with the area. In that case, you might want to learn more about the metropolis's few advantages and significant drawbacks to consider.
There is no need to do all the research, though. Today, we included that assignment in this post for your convenience to help you choose if Cincy will be a better place to call home.
Is Cincinnati, Ohio, A Good Place to Live In? – It Is the Number 1 Place to Live in Ohio
The Good Side
You Will Never Get Enough of Its Massive Park System
Living in Cincinnati gives you access to the city's vast park system, including five regional parks, 70 local parks, 34 natural reserves, nearly 50 miles of trails, and several green spaces and events.
You may not realize that the city has a fantastic area for outdoor activities that is suitable for everyone. With over 1,400 acres, Mt. Airy is the largest park in the area, with various trails, a dog park, and an 18-hole disc golf course.
Another is the Smale Riverfront Park, which offers greenery and plants to the Riverfront section of downtown Cincinnati and is one of the most excellent parks in the city.
You also would not miss having your photoshoot at Ault Park, which features beautiful Italian Renaissance architecture, a cascade fountain, gardens, and space for your picnic.
Cincy Is a Beer Hub in The Midwest
Because of its thriving brewery business, beer lovers will enjoy migrating to Cincinnati. It is home to over forty-one breweries and is rapidly expanding. Every shop has its unique flair and appeal.
The best shops in town are located on rooftop bars or open-air, but others can sit pretty on the overlooking spot near the Ohio River.
BrewDog Cincinnati is one of the best venues to obtain a refreshing beer for your weekend relaxation. There's also Taft's Ale House, where you may sample skillfully made brews while dining on their delicious menu.
In addition, don't miss the Growler House and Hop Scotch Craft Beer and Whiskey Bar, which specialize in attracting young professionals from inside and outside Cincinnati.
Fantastic Architectural Design Spreads in The City
If one thing about living in Cincinnati makes it worthwhile, it is the daily opportunity to witness gorgeous architecture in the surrounding area. The distinctive designs spread across the site, including the suburbs.
For example, old houses with unusual styles can be found throughout Eden Park and Painted Ladies on Tusculum Avenue. At the same time, the historic Music Hall in Over-The-Rhine still screams elegance even in current use.
At Fourth and Vine Streets, there is also the famous Ingalls Building. This landmark is the world's first reinforced concrete skyscraper located downtown. Meanwhile, the Times-Star Building, found between Eighth and Broadway Streets, features a unique Art Deco design in the city.
Diverse Cultural Melting Pot
Cincinnati cultivates a diverse culture inside its borders, inviting anyone wishing to relocate here and start a new life, regardless of race. This kindness is now evident in the surrounding area as if you had been to other regions of America before arriving here.
Every community in the city has its own distinct culture. Mt. Adams offers stunning vistas and the fashionable Northside lifestyle. The Banks offers an attractive price, while Columbia-Tusculum offers a San Francisco-style ambiance and elegant feelings in the Oakley area.
Visit Mount Lookout to view the wealthiest neighborhood in town, which also has a luxurious and sophisticated architecture vibe.
You Will Not Go Starving in This Spot
Because of the vast assortment of cuisine available in Cincinnati, you will never go hungry living here. It has a unique food scene that distinguishes it from other Midwestern communities.
The Cincinnati-Style Chili at Price Hill Chili Family Restaurant is the first thing you should try, and the easiest way to do so is to order it three ways: a dish with spaghetti, chili, and a dollop of cheese on top.
Another option is to go to Wassler Meats and The Colonial Cottage Inn and order Goetta. Pork sausage is mixed with oats and fried on a griddle in this staple. You can also head to Montgomery Inn, one of Cincinnati's most well-known restaurants, serving the most incredible ribs.
The Bad Side
You Will End Up Having Crazy Weather
It is fantastic to dwell in a spot where you can experience all four seasons throughout the year, but while Cincinnati does, it has some quirks you may not want to share.
Crazy enough, Cincinnati will let you experience all four seasons in a week. I'd describe it as distinct and unappealing. So, if you have ever wondered if it is possible, let me explain something.
Cincinnati has the fourth most erratic weather in the country, and living here will expose you to an environment that is constantly changing. A hot and beautiful day may turn out to be rainy and cold.
A week can start with a beautiful early summer day on Monday, a drizzling Wednesday, and end with two inches of snow on a Saturday. So, you do not have to wait months to hop from one season to the next.
Public Transportation Is Seemingly Unreliable
The Cincinnati Metro is the city's primary mode of public transit. Even if it has public transportation, it is unreliable. Therefore, locals prefer to drive their automobiles to go about the neighborhood faster.
The Metro Bus serves areas near city centers and other tourist sites. However, it may not be enough to reach more remote locations. This problem is because pedestrian-friendly districts and critical landmarks are too far apart to go on foot.
The city had a subway system, but it was not working and now abandoned for almost 50 years. So, if you want to reside here but do not own a car, you will probably need to look for a community near a public transportation route.
What Is the Cost of Living in Cincinnati, Ohio? – Low-Cost City in Midwestern America
The Good Side
Your Commodities Will Cost Less Here
Living in Cincinnati is the best place to be in Ohio. This metropolis is one of the country's low-cost cities. Residing in this river town means getting a handful of inexpensive stuff. This city's overall cost of living is 84.6 percent less than the national average.
The most attractive attribute of the metropolis is its housing market, which is about 62 percent of the national median. Also, utilities here are favorable.
The Cincinnati Gas & Electric Company (CG&E) is among the city's power and gas providers, and you can expect to spend $10.01 per kWh, plus a $36.23 monthly water bill. When compared to other big metroplexes, it is still affordable.
One Of The Most Affordable Home Prices in The Country
Living in Cincinnati also means having the option to buy your dream home finally. This city has one of the lowest property markets in the country, with an average price of $200,000, which is also cheaper than the national average. It charges only $602 a month for a studio apartment.
The Queen City is inexpensive in general but living in the Mount Washington neighborhood is excellent if you want a property for $171,000 and a monthly rental price of $553. Pleasant Ridge is another neighborhood where you can purchase a single home for less than $160,000 and lease a studio apartment for only $640 a month.
The combination of lower housing prices and middle-class household income is undeniably something you should consider; plus, with its property taxes that start at 1.57%, the favorable pricing will technically lure you.
Food-To-Go Is Non-Taxable Here
Other expenses here in Cincinnati, such as miscellaneous, will not be prohibitively expensive even though you must pay the compulsory sales tax of 7.8%.
Food consumed in local restaurants is subject to taxes; however, if you order your meal "to-go" or "dine-out," you will not pay any additional tax charges. For example, if you crave vegetarian samosas and choose to eat at Bridges Nepali Cuisine, you will incur a small additional charge.
However, your receipt will not record a tax deduction from Mazunte Taqueria if you want your homemade chips and salsa delivered to your door. This set-up is also favorable to residents who are too busy to go out and purchase at any street diners.
The Bad Side
Additional Costs for Transportation Might Make You Halt
As I previously stated, the city's limited public transportation costs extra petrol if you have your automobile. The average price of gasoline is between $4 and $6 a gallon. So, if you are going to a remote location, you need at least to fill up your tank to capacity.
Meanwhile, traffic congestion is another incentive to fill up your tank, especially if you are stuck in traffic around the I-75 and I-74 interchange near the Northside of Cincinnati or the Northern Kentucky International Airport in Hebron, the country's 24th worst traffic.
If you want to save money, the best alternative is to walk or, at the very least, ride your bike.
Why Work in Cincinnati, Ohio? – Midwest's Top Job Contributor
The Good Side
You Will Land a Job Here Eventually
Queen City's job market is booming, thanks to the city's booming economy. There are more job opportunities here, one good thing if you are a new graduate too. This benefit is one of the most compelling reasons to pick the city as your new resettlement location.
Kroger, which employs about 2,000 people, is the town's major employer, followed by Ensemble Health and the University of Cincinnati.
You can also pick from the most incredible Fortune 500 firms with a satellite office here, such as Procter & Gamble, Fifth Third Bank, American Financial Group, Western & Southern Financial Group, Macy's, and Kroger.
So, if you want an excellent job with a good wage, you should upskill and apply for a job opening in one of these companies.
Cincinnati Has the Midwest's Fastest-Growing Economy
Regarding prosperous cities, there is no doubt that Cincinnati outperforms the other Ohio metroplexes in economic growth. The $132 billion economies of Greater Cincinnati have not only eclipsed Columbus as Ohio's most extensive, but it is also the Midwest's fastest-growing major metropolis.
The city's economy is presently the 28th largest in the United States and the sixth-largest in the Midwest; however, it is $3 billion less than the bigger urban metroplexes.
This figure represents a significant improvement, given that manufacturing, financial, and professional services are fulfilling their revenue targets. It is for the same reason that regional powerhouses like Cincinnati Children's Hospital Medical Center and TriHealth, Inc strive for excellence.
The Bad Side
You Might Not Expect a Bigger Salary Here
Cincinnati is undeniably a great city, but starting your career here and finding a position in a private firm may not provide you with the most satisfactory pay yet.
Cincinnati's living wage is $15.48 per hour, the average pay for meeting essential requirements such as food, water, and housing, excluding extraneous shopping and eating out expenses.
The average pay index in Cincinnati is $68,000 per year, or $34.87 per hour, which is not the actual wage you would receive if you were a new hire, mainly if you work for a small company.
However, typical incomes for management, law, architecture, and engineering professionals are advantageous. Their annual salaries can go as much as $120,000 and up as the position climbs the hierarchy.
With all the draws and setbacks, it is safe to say that you can now tell which is which.
We hope you like this article as much as we enjoyed writing it. We also wish that we can now make up your mind whether Cincinnati is among the Midwest cities that you will consider moving to soon.
Thank you, everyone!