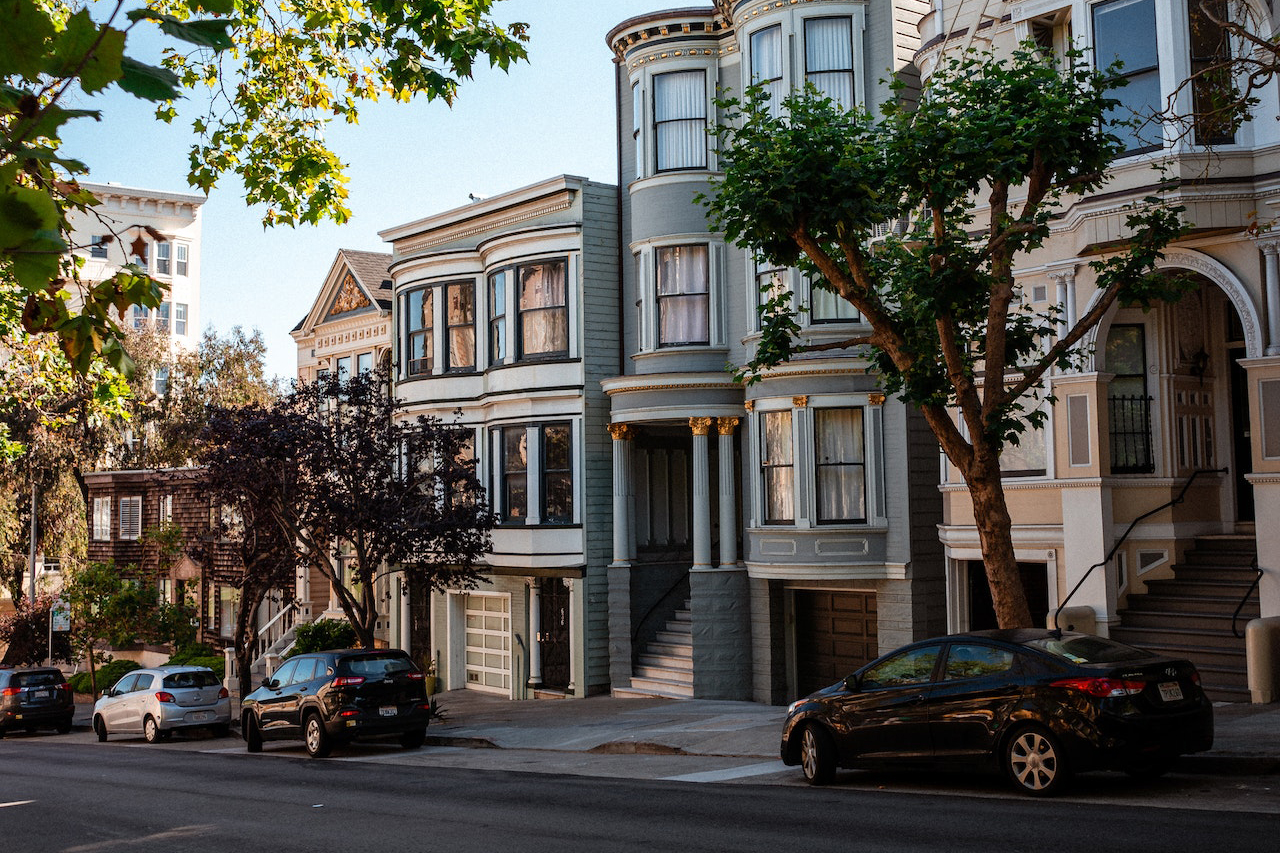 Located about an hour and a half southeast of San Francisco and twenty minutes southeast of Oakland, Hayward, California, lies in what is known as the East Bay in the San Francisco Bay Area.
Today, it is the sixth-largest town in the Bay Area, with a population of 150,000 and a vibrant regional center of commerce, manufacturing activity, and trade. Due to its diversity, the city is constantly looking ahead and attempting to balance preserving open space and boosting the local economy.
This metropolis, often known as the "Heart of the Bay," has become one of the most attractive business destinations for enterprises in advanced sectors by capitalizing on its exceptional position to become one of the most desirable business locations.
With Hayward's 44 square miles containing such a rich history, you could want to consider relocating to the municipality. Read this guide to learn about the area's communities, job prospects, and cost of living.
Is Hayward a Good Place To Live In? – The Heart of the Bay
The Good Side
The City Offers a Variety of Neighborhoods!
Hayward is home to almost 150,000 people and contains numerous residential subdivisions, educational institutions, business districts, and shopping centers.
Here, you can opt to live in Harder/Tennyson, which has nearly 27,000 residents, or Glen Eden, which has over 16,000 residents. You could also choose from Fairway Park, Garin, and Longwood/Winton Grove, each of which has approximately 10,000 residents on average.
Downtown is the best place to reside if you want to be in a bustling neighborhood. The Hayward City Hall, Green Shutter Hotel, and Cinema Place are located in this area, bringing together government, tourism, and entertainment.
What makes life in this city more desirable?
Children are the priority on every street corner in Hayward, regardless of where their family lives. As one of the 21 Promise Neighborhoods in the United States, the town receives federal funds to create a comprehensive community curriculum.
The Promise Neighborhoods initiative aims to ensure that every young child in this metropolis has access to high-quality educational programming and community support to better prepare them for continuing their education and entering the job after graduation.
Because of all these qualities, the community is famous for possessing the friendliest atmosphere toward families in the United States.
The Place Is at a Prime Spot
Hayward lies in the middle of the bustling Bay Area. Despite its proximity to more significant urban regions and the fact that it offers convenient access to such locations, it exudes the vibe of a more manageable small city.
This community is great if you work in Silicon Valley and wish to escape the valley's exorbitant housing expenses while maintaining a short commute.
If you live in this area, the Hayward/San Mateo Bridge, which is seven miles long, will help you get to work more quickly.
This metropolis is also in the perfect location for easy access to the rest of the Bay Area. Its place, only twenty-five miles southeast of San Francisco, is also great for day trips and weekend adventures.
However, if you cannot drive, Bay Area Rapid Transportation (BART) is a subway system connecting all the cities in the Bay Area.
Also, there is the bus system known as AC Transit, which operates in both Alameda County and Contra Costa County. Hayward has a general aviation airport, but if you are looking for a major airport, you need to drive to Oakland.
Hayward Is Home to Several Exciting Festivals
If you make your home in Hayward, you won't be short on opportunities to participate in entertaining local events.
If you enjoy listening to music, you can satisfy your musical cravings at the Hayward Russell City Blues Festival by following the rhythmic tones floating through the air and arriving there. Since the 1940s, this two-day blues music event has been held annually in July.
If you are more interested in vegetables, then the Hayward Zucchini Festival is the fair that is most suited to your interests. This unusual celebration comprises fried, raw, plain, steaming, and cheese-coated zucchini preparations.
The festival takes place in the middle of August and includes a funny contest in which all area producers are there to participate. The competition evaluates zucchini based on how much they resemble Richard Nixon.
For something even more relaxing, go to The Summer Street Fair every third Thursday night in June, July, and August to enjoy live music, face painting, games, beer gardens, and pony rides.
If you live in this city, you should keep an eye out for the many events held here to enjoy your stay in this town.
It Provides Lovely Natural Scenery Around the Bay
If you live here and need a short reacquaintance with the natural world, there are many opportunities inside and outside the city.
You can escape the town's chaos and find some peace at the Hayward Japanese Garden. It was California's first Japanese garden and provided guests with a serene location to find solace or spend time with loved ones.
When you visit this location, you can observe the koi pond, rest on a seat to enjoy nature, or reflect beneath the pagoda in the center. This destination is one of the tops in Hayward to take a step back, relax, and appreciate what life has to offer.
If you are seeking something with extra activity, go for a stroll on one of the many beautiful trails available, or take an adventure outside the metropolis to the blue waters of The Don Castro Swim Lagoon, which are perfect for a morning swim and picnic.
Fishermen come to this place throughout the year to cast their lines in hopes of reeling in a catfish, bass, or trout.
The lagoon's cold, clear waters also make for a delightful place to cool off during the hot summer months. There is also a sandy beach that circles the majority of the lagoon's perimeter.
If you come here in the evening and have enough patience, you will be able to observe raccoons and deer making their way out of the treeline to drink from the lagoon. You can also hire a boat right on the shore.
The Bad Side
It Is a Dangerous City in the Bay Area
This disadvantage could dissuade you from relocating to Hayward if you prioritize personal safety when selecting a location to make your home.
The crime rate in Hayward is 56% greater than the national average. Even though the city's rate of violent crimes is 15% lower than the national average, residents still have a 1 in 28 risks of becoming a victim of crime in this area, which has seen a 9% increase in overall crime over the past year.
Fortunately, compared to other cities in the United States, this one has a lower crime rate than 22%. Also, a highly effective police force typically guards the area.
The City Is Earthquake-prone
Hayward is vulnerable to earthquakes, the same as any other city in the state of California.
Hayward Fault Zone is a fault line that is 74 miles long that runs down underlies Hayward and numerous other communities in the bay area. This fault line is also known as the "tectonic time bomb."
Since it is susceptible to producing deadly earthquakes, scientists keep an anxious eye on this fault, which runs along the most urbanized edge of San Francisco's East Bay, such as in Hayward.
In reality, the fault received its name in 1868 when the worst earthquake along it in recorded history struck smack in the center of the developing town of Hayward.
Therefore, if you don't want to live in a city vulnerable to a devastating earthquake, you should look elsewhere to call home.
What Is the Cost of Living in Hayward? – An Economically Viable City in the Bay Area
The Good Side
The City's Cost of Living Is Acceptable
Let me clarify: Hayward's prices are reasonable compared to other Bay Area cities.
This town's cost of living is 15.5% cheaper than the average for the state of California. In comparison to adjacent cities like San Francisco, where the cost of living is 16% higher than the state average, Hayward is a steal!
Even though this region is one of the cheapest cities, not all areas are inexpensive. Up in the Hayward hills, there are several neighborhoods in which the cost of rent and housing prices is higher than in other parts of the area.
Nevertheless, the cost of living here is noticeably more reasonable when compared to that of the state's other major cities.
Therefore, this town is the perfect place to settle down if you want to live in the bay area but don't want to pay exorbitant prices.
The Bad Side
Hayward Has Exorbitant Living Costs
Although the city's overall living expense is lower than that of the surrounding bay area, it is still 49.9% higher than the average cost of living in the United States.
The most substantial contributor to the high cost of living is the cost of housing in this location. Hayward has a median house value of $846,200, which is 187.1% above the national average.
If you are interested in renting, you should know that the average rent is $2,335. It is possible to find a tiny 1-bedroom condo for less than $400,000 on the real estate market, but their availability is limited.
Some studio apartments or flats with one bedroom range from $1,400 to $1,900, and some shared living situations cost less than $1,000.
Moving to Hayward might be a good idea if you live in San Francisco and want more affordable housing. However, if you come from a place with a low cost of living and housing, you might find that this town will break your bank.
Why Work in Hayward? – A Flourishing Commercial Community
The Good Side
The Place Provides a Wide Range of Potential Job Paths
The city of Hayward is one of the most populated in the Bay Area, and it is the location of the headquarters of a sizeable number of businesses.
As a result of the efforts of businesspeople from San Francisco, the town developed into a hub for agriculture and livestock, eventually shifting its focus to manufacturing. Also, retail and service industries play an essential role in the economy.
Kaiser Permanente, Alameda County, Hayward Unified School District, and California State University East Bay are among the largest employers in the region, employing tens of thousands of locals.
The metropolis is also home to several manufacturers, corporate headquarters, and high-tech businesses, making it an excellent place to work because it offers a variety of job options.
However, suppose you are considering moving your company to this location. In that case, you should contact the Hayward Economic Development Organization and inquire about the community commerce opportunities in this area.
The Bad Side
It Will Be Difficult To Obtain Employment Here
Even though Hayward anticipates potential job growth of 36.1% over the next ten years, slightly above the national average of 33.5%, it has only witnessed a sluggish increase in the job market with only 1.4% over the last year.
If you do not have a job lined up before moving to the area, it could be challenging to find work in this city due to its fluctuating unemployment rate of 7.9%, which is over two points higher than the average of 6.0% for the entire country.
Be sure to have a job secured before you move to this metropolis to afford the cost of living once you get here.
So, after reading this summary of the pros and cons, do you still want to move to Hayward?
Do not make a hurried decision, even though this city can look like the ideal location for your new house.
Always make sure that you carefully consider both the pros and cons of the town so that you won't end up living with regret after deciding to relocate to this California region.