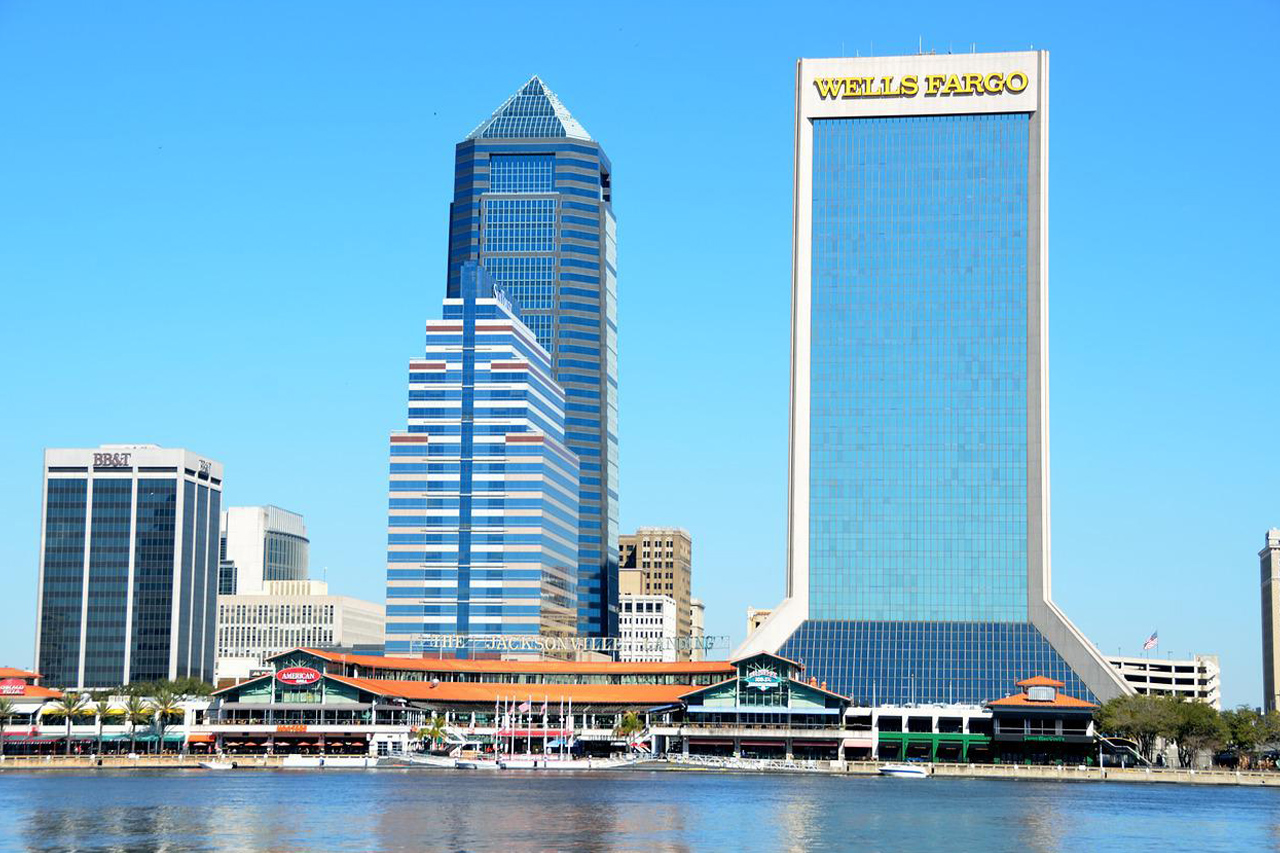 Jacksonville, FL, is one of the many paradise cities in the region.
For starters, around 22 miles of beaches are available for citizens to pick from throughout the city. If there is one thing about these beaches, it is that they are never crowded.
The city is also home to the most extensive urban system in the country. There are ten state and national parks here.
Plus, you can never discredit the great nightlife the city can offer.
Jacksonville is a vibrant and energetic city. However, before deciding whether to move here or not, you have to consider everything about the city.
Is this a suitable city for you?
I will discuss the pros and cons of living and working in Jacksonville, FL.
Is Jacksonville, FL, a good place to live in? Plenty of Sunshine and Beaches
As you already know, most of those who move to Florida do so for the sunshine and beaches. They also move here because of the relaxed lifestyle the state offers.
Jacksonville is no different. It may be sunny and has beaches and a relaxed vibe, but it has less heat and humidity than the rest of Florida.
The cost of living is lower. And most important of all, Jacksonville has great neighborhoods which are suitable if you are raising a family.
Jacksonville is the largest city in the south. Over the past few years, it was and remains a magnet for young professionals, business people, and retirees.
Overall, Jacksonville, FL, is a great place.
And you will know more about that here.
The Good Side
These points are among the best reasons you should consider moving to Jacksonville, FL.
Sunny But Not Too Much
One of the best things about Jacksonville, FL, is the climate.
It is sunny as the rest of Florida; however, as I said earlier, it is not too hot. It is less humid than the rest of the state.
The climate in Jacksonville is tropical. It is warm.
And its winters are mild.
Well, there is snow, but the last time it happened was in 1989. A winter storm in 2018 resulted in some freezing rain and a little snow, but that only happened on the city's outskirts.
My point is that the winters here are not as harsh.
For example, January can be frigid in other states. In Jacksonville, the weather can be cool, similar to the autumn season everywhere else.
The summers are hot. But like I said, it can be hotter in other parts of the state.
The Perks of Parks
Did you know that parks and green spaces can help you fight mental health issues?
Yes, this is true. One of the many perks of living in Jacksonville is its parks. And the one thing I like about Jacksonville is that it has many parks.
The nation's most comprehensive network of urban parks is located in the city.
More than 80,000 acres of space are in more than 262 parks all over the city. Each of these parks brings with them its unique beauty and personality.
Being in any of these parks allows you to have the most beautiful experience with your family, especially on weekends and holidays.
You can immerse yourself in the rich history that you can find at Hemming Plaza. Or you can also spend some quiet time at the Riverside.
Whatever your purpose or mood at the time is, there will always be a park for you in Jacksonville.
An Outdoor Adventure for Everyone
When it comes to outdoor activities, Jacksonville has a lot to offer.
If you love fishing or hunting, you will love it here.
Jacksonville, compared to other cities, has a horde of outdoor activities. It should be beneficial, especially for people who love outdoor adventures.
St. John's River is home to several activities, including boating, fishing, and water skiing. It is also the unofficial symbol of Jacksonville.
If you are into golf, you can also take advantage of the PGA Tour. It is in the nearby Ponte Vedra, a Jacksonville suburb.
There are championship courses if you want to challenge your golfing techniques. Even the most experienced golfers like it here.
In conclusion, Jacksonville is a city with a lot to offer, particularly if you want to spend more time outside.
Life's A Beach in Jacksonville
Like the rest of Florida, Jacksonville has a lot of beaches to offer.
When in the city, it doesn't matter where you live. You can be in a suburb and be close to the beach. You can be in the opposite neighborhood, and the beach is a few minutes away from home.
There seems to be a beach somewhere near.
This point alone makes the sun and sand more accessible for you at any time of the day. Most of the residents of Jacksonville have access to the beach with little time spent traveling.
Jacksonville is the perfect place if you want to live in a city about an hour or less away from the beach.
A Hub for the Performing Arts
Another advantage to living in Jacksonville is its diversity.
Because of the city's diverse population, you will realize that there are several cultural events here all year round.
For starters, the Jacksonville Symphony Orchestra performs in well-attended concerts throughout the year. Their performances also cover a wide variety of genres.
Also, the FSCJ Artist Series brings regular tours and shows on Broadway for the residents to enjoy.
Aside from these performances, there are also art festivals that happen all year round.
In Jacksonville, there will always be something happening somewhere.
Small Town Vibes
Duval County, of which Jacksonville is a part, is one of the largest in the country.
Despite its size, its cities provide residents and visitors with a small-town vibe. It is also the same with Jacksonville.
Here, it is common to find smaller villages with interconnected infrastructures. It always feels like traveling from one town to another instead of one city to the next.
Accessible Orlando
One of the advantages of living in Jacksonville is its proximity to other major cities in Florida.
You can quickly go to Orlando from Jacksonville within a short drive. You can make it there in less than three hours in good traffic.
Now, what does this mean for you?
You can easily access their theme parks and other entertainment options if you are close to Orlando.
Or, if you wish, you can also go to Georgia via I-95. You can easily reach Savannah or head over to Jekyll Island, Amelia Island, or other similar locations.
From Jacksonville, Highway 1 is another option to look at as it provides easy access to Daytona Beach.
The Bad Side
Living in Jacksonville is a wonderful experience. Before moving, there are a few things you should take into account.
Read on.
Crime Time
You should be aware of Jacksonville's crime statistics.
Miami is the city with the highest in the state. However, the crime rates in Jacksonville had increased in previous years.
As of this writing, the crime index in Jacksonville is at 56.82%. The level of crime is also at an all-time high at 70%.
The same is true with the increase in crimes in the past three years, pegged at 72.08%. The most common crimes are those related to the use of drugs and assault, robbery, and the like.
29th and Chase saw the highest increase in crime rates in the past years. East Jacksonville and Mid-Westside are also some neighborhoods to avoid if you are planning to move here. These three areas have high crime rates and will not be an ideal location for you.
On the other hand, Mandarin, Baymeadows, and Riverview are some of the safest locations in the city.
An Educational Upgrade
The schools in Jacksonville rank near the bottom in just about any critical measurement of educational achievement.
These all show in the test scores that are lower compared to schools from other parts of the state.
Most of the residents in Jacksonville would send their children to private or religious schools to combat the issue. However, even this step could never counter the growing problem of the poor quality of education in the city.
If you are raising a family, you may want to think twice about moving to Jacksonville unless you are good with sending your kids outside the city or to some private institution.
What is the cost of living in Jacksonville, FL? Cheaper City in Florida
Overall, Jacksonville's living cost is a few below the national average. It sits at 6.5% below the US average. It is also cheaper to live in Jacksonville than in most cities in Florida.
The Good Side
Jacksonville's cost of living is one of its best features. It is less expensive than the majority of Florida's cities.
If you look closely at the cost distribution, you would be thankful to notice that housing costs are cheaper in Jacksonville.
The rest of Florida is more expensive than the US national average. Here, it is 22% cheaper than the national average. This data means that living in Jacksonville is an advantage, especially since you do not need to pay much for housing.
To illustrate further, the median home cost in Jacksonville is US$231,800. This amount is lower than the rest of Florida, which is US$294,900. The US national average is US$291,700.
The cost of healthcare is also cheaper in Jacksonville. It is cheaper by 2.9% compared to the national average. Compared to the rest of Florida, it is also slightly more affordable in Jacksonville by around 0.9%.
We also see the same story when it comes to groceries. The cost of food and groceries is cheaper in Jacksonville by 0.8% compared to the US national average. Most critical cities in Florida are more expensive by 2.8% compared to the rest of the US.
The Bad Side
While housing, groceries, and healthcare are cheaper in Jacksonville, we see a different trend in the cost of utilities and transportation.
The cost of utilities is higher in Jacksonville compared to the national average. It is higher by 2.8%. Compared to most of Florida, Jacksonville is more expensive by 1.5%.
The same is true when it comes to transportation costs.
Transportation costs in Jacksonville are higher than the national average by 1.4%. However, when you compare Jacksonville with the average city in Florida, it is cheaper by 11.2%.
Why work in Jacksonville, FL? Booming Job Market
The most significant advantage of working in Jacksonville is its healthy job market. Ranked as the 5th hottest job market in the country, you will be sure to get a job in Jacksonville when you need it quickly.
The Good Side
There are many advantages to working in Jacksonville. One of the most obvious reasons is because of its economy. Also, living costs are lower here than in other Florida cities.
And as previously mentioned, the job market is also healthier because of the good economic standing, leading to a lower unemployment rate.
The Healthy Economy
Jacksonville is one of the country's most recent boomtowns.
It means that the city is seeing rapid expansion—such fast growth creates more jobs for its population. We will discuss more on this later on.
Many established companies see the potential in Jacksonville. As such, the city is becoming a home to many companies. These companies belong to the finance, logistics, and manufacturing sectors.
The Cost of Living
The cost of living is cheaper in Jacksonville.
In Jacksonville, you will see more of your income allotted to other commodities. Due to the cheaper cost of living, you will also be able to save a larger portion of your monthly salary. This reason alone makes it an ideal place to work in.
A Booming Job Market
As mentioned earlier, Jacksonville is the 5th hottest job market. It is also the top market in Florida.
Such ranking measured five significant market factors. These are the city's unemployment rate, labor force participation rate, labor force growth, job growth, and wage growth.
In Jacksonville, the industries that contributed significantly to the job market are those in the healthcare, technology, and financial sectors.
The city also houses several Fortune 500 companies. Aside from these giants, innovative startups are also sprouting all over the city.
All these provide jobs to the residents of Jacksonville. It is also the reason why more and more people decide to move here.
The Bad Side
Despite the booming economy and the abundance of jobs, there will always be a bad side.
It may not be the worst there is. However, you need to know this before you decide to move here.
A Lower Salary Grade
Jacksonville residents may have vital job security. However, if there is one thing you need to know, the jobs here pay lower than in other cities.
For example, the average income in Jacksonville is only US$27,400. This amount is lower compared to the national average of US$31,100.
The same is valid with the average household income, which sits at US$50,500, significantly lower than the national average of US$57,600.
—
Jacksonville is far from perfect.
Even the happy residents here will always have something to say. Even the residents who stayed here for many years can cite things that need improvement.
However, for many, Jacksonville is a decent choice.
This is the city for you if you are into big-city amenities with small-town vibes. The cost of living is lower compared to the rest of the state. There are also enough jobs for everyone.
Plus, the weather, except winter, is just fine.
Would you move to Jacksonville?
Let me know.