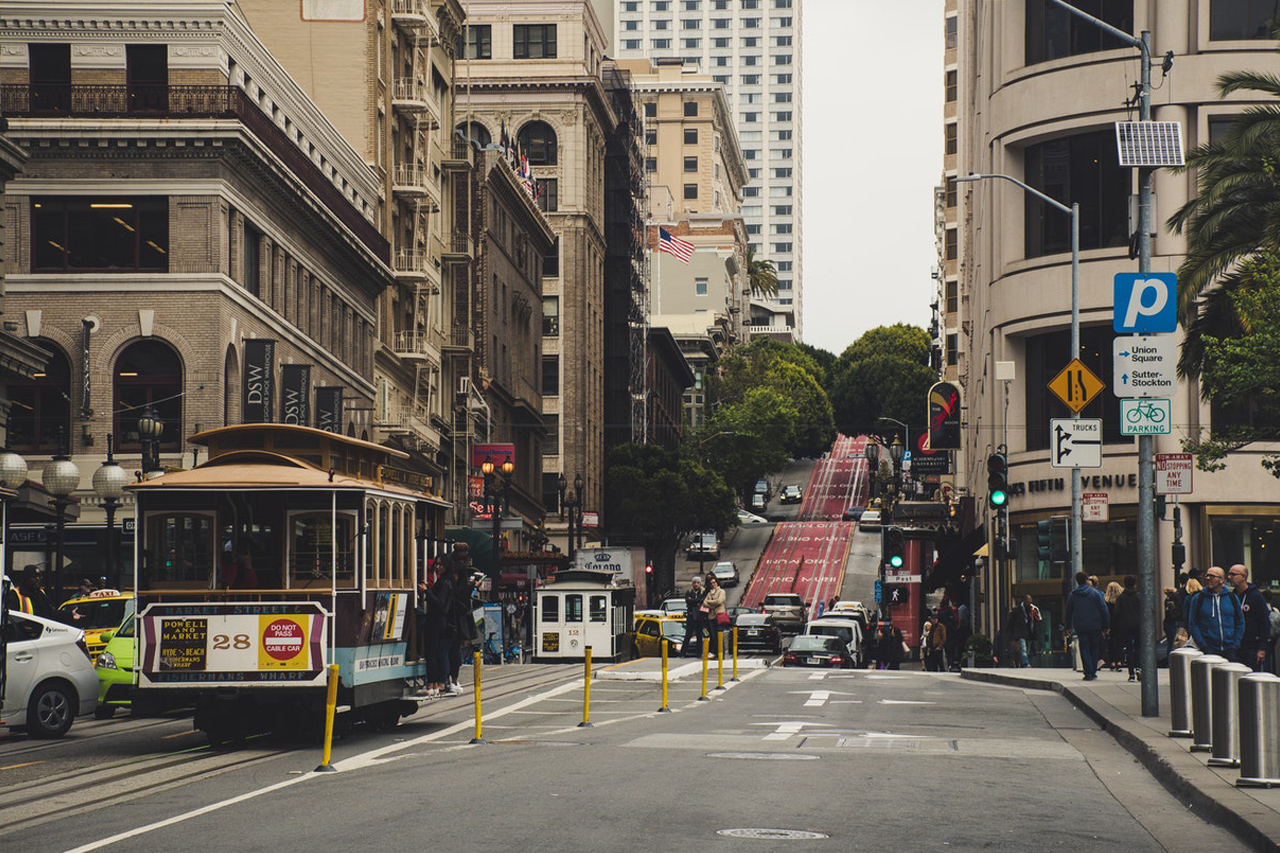 When living your dream of being on the West Coast, San Francisco always comes to mind.
And this is for a good reason.
San Francisco is a bustling cosmopolitan with a population of almost a million. The city thrives in different cultures and has a reputation for being one of the most diverse cities in the country. It is also one of the dog-friendly cities that you can find in the region.
You might be thinking of packing your bags right now and heading over to the nearest airport. But hold your horses. Before moving, you might wish to learn a few things about San Francisco.
Urban living comes with a price. It comes with its share of pros and cons. And here, you must understand the scope of what you will be getting before you head to the city.
And to help you with that, I have here the advantages and disadvantages of living in San Francisco.
This guide will help you educate yourself, so you can make an informed decision about moving.
Is San Francisco a good place to live in? City of Opportunities
The Good Side
Of course, we start with everything good about San Francisco.
Aside from the weather, San Francisco is a city that sits well with millennials. It is a diverse city and offers its residents a wide array of activities to do.
Here, we will discuss the advantages of San Francisco living.
A World for Millenials
The majority of the population in San Francisco are millennials.
The city has a median age of 38.2. And this is the perfect place for younger people to surround themselves with other young people.
And what is it for them?
This benefit is that it infuses the city with different energy. Those who are new to the town will quickly realize the entrepreneurial spirit. There is an extra level of optimism and open-mindedness.
Also, every corner seems to be dripping with opportunities.
And I am not sure about this, but there seem to have fewer children in San Francisco. People may choose not to have them or raise their children abroad due to the high living expense.
Activities Here and There
If there is one thing about San Francisco, you will never run out of activities here.
If you love history, you will be happy to know that there are several museums and historical sites here. The most well-known of these museums is Alcatraz.
However, the rich history is just one of the many things San Francisco can offer.
You can also come to entertain yourself through the city's many parks and hiking trails. One such example is Golden Gate Park. This park is the third most visited in the US and is even more significant than Central Park.
If you are into beautiful views, all you have to do is head over to Marin Headlands.
Some of the most beautiful sights may be found here.
Diversity and Equality
There are close to a million people who call San Francisco home. And with the vast population, it is not surprising that the city is diverse.
As you know, San Francisco is one of the 15 most diverse cities in the country.
Here, you will find residents from different parts of the world. There are pockets of cultures in each corner of the city.
You will find the Asian community in one corner, while you will meet the Hispanics in the other. In another corner are the African-Americans.
There are several other pockets of communities all over the city.
What makes it even better is that these residents retain their cultures even in San Francisco. And this could be the reason for the many festivals all year round.
It should also be interesting to note that the city has diverse cuisines scattered everywhere. San Francisco has it whether your palate is for Asian, Italian, or African dishes.
Simply Beautiful
There may be issues with San Francisco. However, despite these issues, the city has a sheer beauty you can never ignore.
In 2019, the city made it to the list of the most beautiful cities on the planet. And no, you cannot easily penetrate that list.
That could perhaps be the reason why there are close to a million people who stay here. And over the past few years, thousands more have decided to move into the city.
Every corner seems to be an opportunity for Instagram content. That is how beautiful San Francisco is.
And so, if you love a beautiful city, you may want to consider San Francisco.
Better Weather
When you have beaches at your disposal, there is only one wish that you can make every day. And that is that you have good weather all year round.
Good thing San Francisco has better weather compared to other major cities.
And with better weather, you can take advantage of the many outdoor activities San Francisco has to offer.
Not only are summers warm here. The winters are also mild.
This weather is perfect if you don't like the frigid cold of the north.
The Bad Side
It is natural for everything to have good and bad sides. After presenting the good sides of San Francisco, we will now discuss the things that should concern you.
These are not the worst of the worst. San Francisco is still a great place. However, before you move, I believe you should know about these.
Wildfires!
When you are in San Francisco, wildfires are common risks, especially on the city's fringes.
Wildfires are a common problem during summer. It is during this season that the city experiences dry spells. These can sometimes result in smoky skies and poor air quality. Couple that with limited rainfall and higher temperatures, and we have wildfires.
During wildfires, most locals would tend to protect themselves. The attempt to protect is not only from the fire but also from its adverse effects.
Here are some options for you:
Stay indoors for the whole duration of the smoky period.
Always know about weather and government updates. These can alert you if anything is urgent and if there are changes in the air quality.
The Homeless Problem
Homelessness could be one of the main issues in San Francisco you have to deal with.
California is a beautiful state. However, it would always be hard to pair that beauty with the problem of homelessness. The problem persists not only in San Francisco but also in the whole state.
When in San Francisco, it is common to find large and beautiful homes one moment. In the next second, rows of tents and homeless individuals will be within sight.
Furthermore, the prevalence of nearby drug paraphernalia makes the issue much worse. You will discover syringes scattered on the ground in the areas with rows and tents.
What is the cost of living in San Francisco, CA? An Expensive City
Like the rest of California, San Francisco is more expensive than the rest of the country. San Francisco is 169.3% more expensive than the US national average.
The Good Side
San Francisco may be more expensive than the national average in many aspects. However, there is one commodity that is cheaper here.
That is the cost of utilities.
In San Francisco, the cost of utilities is 2.5% more affordable than the national average.
That is all there is to it.
The rest of the commodities are higher than the national average.
The Bad Side
The most glaring commodity in San Francisco is its housing costs. As of the latest numbers, housing costs are 496.2% more expensive than the national average.
Its median home cost sits at US$1.4 million. This amount is way higher than the national average, only US$291,700.
Transportation, food, and grocery costs are much higher than in the rest of the country.
Transportation costs are 58.2% higher than the national average. Food and groceries are 16.6% more expensive.
Health is also 0.3% more expensive than the national average.
Why work in San Francisco, CA? Economic Opportunities are Limitless
According to research, San Francisco is one of the happiest cities, especially for people starting their careers.
It is also second for overall happiness. However, when talking about the overall satisfaction of employers and workers, San Francisco is at the top.
The satisfaction, engagement of employees, and happiness all make working in San Francisco ideal.
The Good Side
There are several great reasons why you should work in San Francisco. For starters, consider the healthy economy, which, in turn, results in an abundance of jobs.
Also, the unemployment rate here is low. Such a number can assure you that you will always secure a job in San Francisco.
A Flourishing Economy
At the onset of this discussion, I mentioned the higher cost of living in San Francisco.
However, people who live here also earn more. The city is one of the top 10 cities with the highest per capita personal income.
It also has an excellent GDP of about US$501 billion. The city also saw a per capita income of about US$139,405. Such a number is higher compared to other major cities in the country.
A Healthy Job Market
Speaking of employment opportunities, the job market in San Francisco is one of the best.
It is home to 25% of the country's job creations. By the end of 2021, the city saw an increase in job totals by about 5.9%.
San Francisco is an ideal location for digital nomads. It is also the home to many professionals in the technology sector.
Professionals in the technology industry find themselves in an abundance of job opportunities when in San Francisco.
As business organizations attempt to engage their employees to retain continuously, a few more tweakings are done. One such example is when companies allow a hybrid work arrangement.
However, outside the technology industry, you should fear not.
It is because the Bay Area also has a diverse set of industries.
Aside from this, the area also has several universities surrounding it. It is easier for professionals to take classes and expand their skills. These universities also churn graduates annually, making for an abundant workforce.
Low Unemployment Rates
The unemployment rate in San Francisco is lower compared to the national average.
San Francisco's unemployment rate is projected to be 3.4% by the end of 2021, significantly lower than the national average of 6.0%.
Also, while the unemployment rate continues to go down, the job market continues to grow and foster. This factor continues to paint a hopeful picture of the job market scene of the city.
Easy to Settle In
One of the advantages of working in San Francisco is its ambiance and diverse population.
These two always go well together.
Here, you will easily find ex-pats from all over the world. These ex-pats live and work in this busy city. Finding someone from your own nation is also simpler for you.
This factor makes it easier for ex-pats to settle in San Francisco than anywhere else.
The Bad Side
Of course, you will always need to know a few things about working in San Francisco.
What are they?
Read on.
The Cost of Living
I mentioned it earlier, and I will repeat it. San Francisco has excessively high living expenses.
It is expensive to live here.
For starters, San Francisco is one of the most expensive cities in the country. And this is not only because of housing costs.
Everyday activities like a haircut or eating out have expensive price tags that go along with them.
Before moving to San Francisco, you must ensure you have enough finances to live a comfortable lifestyle.
Taxes
You're mistaken if you think San Francisco's cost of living alone will drain your wallet.
San Francisco will break your bank due to the high amount of taxes.
Income tax in San Francisco is at 13.3%. And these taxes that the government takes out of your monthly paycheck can be too much.
And, before I forget, the sales tax here is 7.25%.
—
San Francisco is a great place.
It is beautiful and is full of activities to keep you occupied the whole year. Pair that with warm weather all year round; you have a perfect city to move in.
The only concerns you have to consider are wildfires and an outrageously expensive cost of living.
But put in mind that the salaries here are also higher. So, you might not be feeling it much.
So, are you moving to San Francisco?
Let me know.