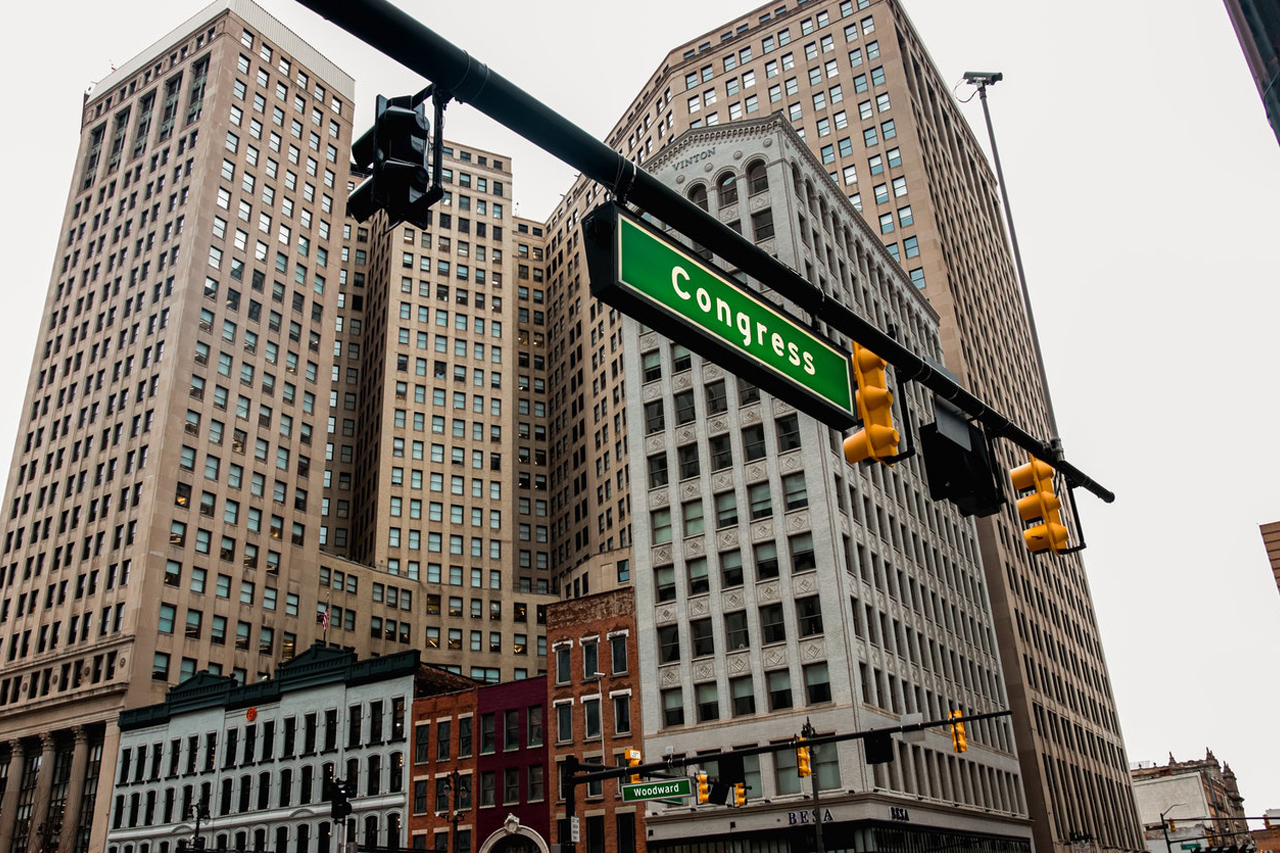 The city of Detroit offers its residents several experiences. It is rich in history and provides a promise of a brighter future.
However, these things do not mean that the city comes without flaws.
Before moving to Detroit, MI, ensure the city is proper for you.
You have to familiarize yourself with the pros and cons of living in Detroit, MI.
Famous around the world as Motor City, Detroit has a lot to offer. It is a city with a rich history of muscle cars that are no longer in production.
Aside from this image, the city is also full of neighborhoods burst with history. Plus, the city is excellent in its culinary offerings.
Finally, you have to know that you will never run out of things to do when you ultimately live in Detroit.
Here, I will discuss the good and the wrong sides of Detroit. From these discussions, I hope you can make an informed decision about whether moving here is right for you.
Let's start!
Is Detroit, MI, a good place to live in? A Leading City in Automotive
Detroit is a famous city when it comes to movies and television. It is a city we grew up knowing.
We are all aware that Detroit is an automotive industry leader. However, little does everyone know that the city is also leading in the technology sector. And these are just a few things you may not know about Detroit.
Detroit is also a music city.
It has deep roots tied to Motown.
Now, is it a good place to live in?
I should say yes.
The city has an affordable cost of living. And it is a significant advantage of living here. It is also diverse, has excellent weather, and has some of the most delicious cuisines you can find.
Let me introduce you to Detroit.
The Good Side
Would you consider calling Detroit home?
Here are a few things you have to know about the city. Perhaps, this discussion can help you answer the question.
For me, moving to Detroit is a great decision.
Here is a quick look at the advantages of moving to Motor City.
Forever the Motor City
We all know of Detroit being the birthplace of the Model T. The muscle cars of the olden years are long gone. However, Detroit still leads the industry in automobiles in the country.
These days, the city does more than 70% of the automotive research and development in the automotive industry.
On the manufacturing side of things, Detroit is no longer as active as it once was. However, the automotive industry still provides thousands of jobs and career opportunities.
And this leads us to the other advantage of living in Detroit.
A Leader in Innovation
Did you know that Detroit is a technology hub?
Yes, it is.
The city's automotive technology sector has been booming over the past few years. And for me, this industry is fitting considering the past relationship of Detroit with automobiles.
As such, the city is an ideal city for technology startups.
And similar to the city's automotive research and development, the technology sector's growth is advantageous. It should be true if you are looking for ways to create a business related to this sector.
A Hub for Music and Entertainment
Detroit and Motown are both engraved in history. However, these two are small parts of the city's otherwise extensive and rich history.
Aside from the country festival, Detroit is also home to two other famous music events.
One of these events is the Movement Electronic Festival. The other event is the Detroit Jazz.
These two are popular events in the music industry. During these events, thousands of people from all over America experience these music genres events.
While popular, these two are only small parts of Detroit's large music and entertainment scene.
There are a lot more that can go well with the music and the festivities. One of them is food.
A Feast to the Palate
Concerning food, Detroit is one of the best cities to let go of your diet.
Few cities in the country offer a more prosperous and diverse culinary experience than Detroit.
Anywhere in the city, it is common to find neighborhoods with quaint and huge restaurants that serve authentic Italian food. There are also African and Asian cuisines everywhere.
Aside from these, several other restaurants come with some other cultural influence.
The city is diverse.
And the city's diversity is evident in the vast array of authentic cuisines you can find around the city.
The Bad Side
Detroit has a high rank when it comes to livability. However, it would help if you considered a few other concerns before moving here.
Here are a few of them.
High Poverty Rate
One of the most pressing issues with Detroit is the issue of poverty.
The poverty rate here is a cause for concern not just for the government but for the residents as well.
The national average poverty rate ranges anywhere from 10 to 14%. However, for Detroit, the number is at a staggering 37%.
That means one person out of every 2.6 in Detroit already lives in poverty.
Like any other issue, the problem gets attention from the local government.
We see thousands of dollars yearly go-to investments in programs and services for the homeless and the underprivileged.
These programs are with hopes that the poverty rate in Detroit will improve. However, for now, this should remain a concern that you should consider.
Harsh Winters
Michigan is a cold state.
Wherever you live in the state, you will experience frigid and potentially harsh winters.
It is the same when you live in Detroit.
Here, you can expect heavy snowfall accumulations. Icy (and sometimes dangerous) roads are familiar. The same is accurate with plummeting temperatures.
If you have issues with harsh winters, you might want to think twice before moving to Detroit.
What is the cost of living in Detroit, MI? Relatively Low Housing Prices
Detroit is an affordable city. When you compare Detroit with the rest of the country, you will realize that the city is 12.4% lower in its overall costs.
The Good Side
The first thing I should discuss is the cost of housing in Detroit. This part of your budget is something you do not see anywhere else in the country.
Housing costs in Detroit are so cheap that you might never want to look for other options.
In Detroit, housing costs are 76.8% cheaper than the national average. To provide a more apparent context, the median home cost in Detroit is US$68,600. The national average is US$291,700.
With the housing cost this low, would you dare look elsewhere?
Food and groceries are also more affordable in Detroit than in the average city in the country. It is 11% cheaper than the national average.
The cost of healthcare is also more affordable. Compared to the national average, healthcare costs in Detroit are 15.7% lower.
Finally, we have the cost of utilities.
Utility costs are also affordable in Detroit by 10.3% compared to the national average.
The Bad Side
I know I mentioned that Detroit is cheaper than the national average.
Overall, yes.
However, there will always be a culprit.
In Detroit, it is the cost of transportation.
Transportation costs in Detroit are higher than the national average by 78.3%. And even if you compare Detroit with the rest of Michigan, you will realize that it is more expensive by 63.2%. And no, the transportation system in Detroit is not world-class either.
So, yes, this should concern you.
Why work in Detroit, MI? Upward Growth Trend in the Job Market
There is a problem with poverty in Detroit. However, the past few years saw positive growth in its job market. Detroit jobs increased by a small percentage of 0.7%. Also, the cost of living here is lower. These two are advantages to those who want to work in Detroit.
The Good Side
As mentioned earlier, Detroit has a lower cost of living than other Michigan cities. Aside from that, a few more factors should convince you to accept that job offer in Detroit.
It is Cheaper in Detroit
Detroit is, without question, an affordable city.
The low cost of living is a major attraction, especially to those planning to look for jobs here. The cost of living is one of the most affordable in the country, especially regarding housing.
This factor makes Detroit an ideal city for most.
The numbers that you saw above make Detroit unique and special. The affordable cost of living, mixed with the growing economy in the city, is a promising sign of the city's bright future.
Accessible
The city has a design that is perfect for foot traffic. And if you want to explore Detroit, there are many walking paths and several lighted bike paths. These are also well-maintained paths.
All these make Detroit highly accessible from whichever part of the city.
Detroit has many tight-knit neighborhoods. The city of more than 700,000 residents is easy to explore. Either you can walk or take a bike.
However, Detroit will be a great choice if you are driving or taking public transport.
On your way to work, you will never have any transportation problems living in Detroit.
Job Growth
In recent years, Detroit saw positive job growth. The increase may be minimal. However, the future job growth is a bit larger.
The city saw an increase in its job market by 0.7% in the past year. That means the city is starting to offer more jobs to its residents and people who want to move here.
The Bad Side
Of course, there will always be the wrong side of the coin.
When it comes to working in Detroit, there is one thing that should concern you.
Low Income
Detroit saw an increase in its job market in the previous year. Job growth is also more significant.
However, despite the many jobs that are sprouting in Detroit, there is one concern that you must consider. It is the low-income rates in the city.
The average income in Detroit is about US$14,984 every year. Now, this number is lower than the national average. The national average income is about US$28,555 per year.
This number is consistent even in the median household income of Detroit residents. The average household income here is US$26,095 per year. The average household income in the country is US$53,482.
Unemployment Problem
Another issue you have to contend with is the unemployment rate in Detroit.
I mentioned that the job market grew by 0.7% in the past year. However, is the growth in the city's job market enough to cater to the needs of its residents?
The unemployment rate in Detroit remains high.
The most recent number is 9.6%. This rate is 3.6% higher than the national average. It is because the national average for unemployment is only 6%.
Now, if you lose your job while in Detroit, how likely will you find a job to replace the one you lost?
I should wish you luck.
—
Detroit is a powerful city.
It has a rich history and is the center for music and the arts.
However, aside from these advantages, there are a few things you have to take into consideration.
One of these is the unemployment rate. Despite the cheaper cost of living, you should also consider that this city has lower yearly average incomes than other cities.
If these factors do not concern you, Detroit is a perfect city.
So, will you be moving to Detroit anytime soon?
That should be one excellent decision.
Let me know if you do.