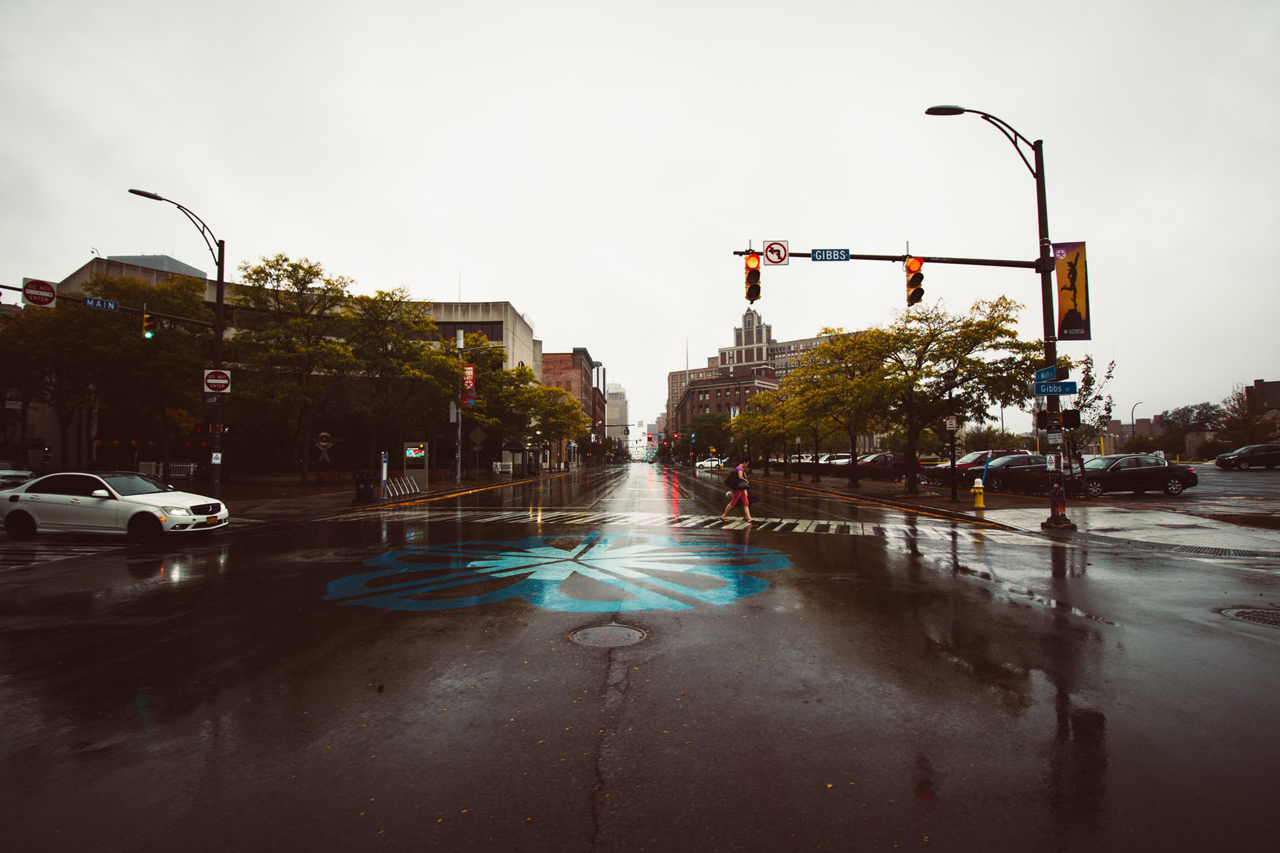 Rochester, once the biggest flour manufacturer in the United States, has loads of exciting attractions for everyone to see, explore, and experience. Festivals, exhibitions, and live performances are some of the exciting things the city of Rochester offers. The city can be your ultimate dream vacation, especially for those below the legal age.
Rochester has almost everything central metropolitan desires to have.
It has cultural diversity, packed with four-season adventure hotspots, nature and amusement parks, and sports venues.
It is a magnet for tourists attracting thousands of people around the world.
Thus, read on and see the Top 11 Best Things to do in Rochester if under 21:
1. Radio Social
For those looking for the best place to have some fun, Radio Social is our top recommendation. It is an entertainment and event venue located at 20 Carlson Road, Rochester, NY. The Radio Social boasts about its more than 42,000 square foot facility showcasing a food house, pizza parlor, bowling lanes, lounge areas, and games.
The place is the ultimate destination if you want to experience everything from food, games, pizza, and bowling. Its in-house food center is an award-winning Middle Eastern restaurant serving great dishes and an exceptional menu. Radio Social play area offers 34 bowling lanes and indoor and outdoor game venues.
There is so much to explore and try in Radio Social. You can have a friendly bowling competition with your friends through its 34 bowling lanes featuring high tops and couches seating arrangements. Do not miss its two in-house culinary offerings – Ophira and Shortwave- for an unsatisfying dining experience.
2. Sticky Lips Pit BBQ
If there is one thing you should not miss when traveling to America, it is the delectable taste of its smoking hot barbeque. For the ultimate BBQ experience, you can easily spot Rochester's finest, the Sticky Lips Pit BBQ, located at 830 Jefferson Rd Rochester, NY. It is a great local food place where you can grab the best-tasting and juiciest BBQ.
Sticky Lips Pit BBQ is a restaurant that serves different flavors of barbeque. It also offers chicken quesadillas and barbeque chicken wings. There are also a variety of corners where people under 21 can enjoy tasty comfort food.
Complete your meal with sweet servings such as the Grasshopper Pie and Choc Lovin' Spoon Cake! Order its house specials, including the Gigantic Chicken Wings, Smackers Combo, and Chips and Dips. If you want the whole experience, take in the atomic bomb challenge, where you can win a reward by finishing plates in less than 30 minutes.
3. Rochester Main Street Armory
The Rochester Main Street Armory is hard to miss for people who love attending huge events. It is a multi-purpose arena located at 900 E Main St Rochester. The stadium was built in 1905 by the United States Army to train and educate the country's roster of soldiers.
Since then, the Rochester Main Street Armory has become a gathering place for the city's community gathering. It holds basketball events, circuses, auto shows, and other sports activities. It also became the home of Rochester Centrals of the American Basketball League for several years.
It is now a premier entertainment venue hosting large gatherings like music concerts, conventions, and leagues. Buy your balcony tickets and watch your favorite sports team in Rochester.
Or rent the venue for special events and hire the Main Street Armory in-house kitchen expertise. The place can host occasions with 3000+ attendees, complete with banquet rooms and table settings.
4. The Strong National Museum of Play
One of the major attractions in Rochester you should visit is the Strong National Museum of Play. It belongs to the most extensive history museums list in America and is one of the leading venues offering interactive exhibits and learning programs for the family. The museum has a significant collection of historical materials that can spark your imagination and encourage you to be creative through play.
The museum is a comprehensive venue where you can learn art and history. It offers museum exhibits, online exhibits, the National Toy Hall of Fame, Play Lab, etc. The Strong National Museum of Play also holds important sports and games archives in the history of the United States.
Take a whole day tour of the national museum of play and explore endlessly through its exhibits. Visit the Brian Sutton-Smith Library & Archives of Play and the International Center for the History of Electronic Games. Make sure you save some time dining and eating at the Bill Gray's Skyliner Diner.
5. Trio
We recommend trying out the Trio for an upscale but casual and comfortable dining experience. It is a locally-owned restaurant located at 3423 Winton Pl Rochester, NY. The restaurant is open for people of all ages who enjoy carefully crafted chef menus while listening to good music.
The Trio has affordable food offerings, enjoyable music, and extraordinary beverages. It is preferred for parties, corporate dinners, and family gatherings. With Trio, you can also listen to classical music from the 70s to 90s on Fridays and Saturdays. Eight thousand music videos are also on regular rotations every day.
Dine, drink, and dance at Trio with friends and family. Check out its Daily Specials, such as the All Natural Regie Burger or the Framer's Frittata for Sunday Brunch. Enjoy a great family meal at Trio's patio while cornhole games and Giant Jenga blocks.
6. The Playhouse Swillburger
You will find The Playhouse Swillburger at 820 Clinton Ave S Rochester, NY.
It was initially situated in a historic building along the corner of South Clinton and Meigs.
The venue is the ultimate entertainment center with vintage arcade games, an eatery, and a burger house.
The Playhouse Swillburger is the modern approach to the American diner. You will enjoy the ultimate comfort food, but there are loads of entertainment activities for every 21 years old and below. Aside from vintage arcade games, there are rooms designated for pinball playing and classic video games.
Have the greatest weekend of your life at Playhouse Swillburger and spend some quality time with your family and friends. Grab your burger or growler to-go and try its well-crafted burger recipe. You can also opt to stay out, secure your tokens, and play your favorite arcade or video games.
7. Lemoncello Italian Restaurant & Bar
If you want something classic but just as flavorful, the food in Lemoncello Italian Restaurant & Bar is a must-try. The restaurant was founded by the first generation of Italian immigrants named Massimo and Fausto Albano. It is a food venue where you can feel an authentic Italian bistro ambiance.
The Lemoncello restaurant offers you a mixture of Italian and Mediterranean architecture. Upon entry, you can quickly notice high ceilings, wooden beams, and masonry based on an all-original Italian countryside. Then, the menu provides you with various Italian cooking options, mainly pizza and pasta.
Spend one of your weekends here, and have a taste of authentic Italian cooking.
Try the restaurant's dinner menu, like the Manicotti Con Ricotta or its delicious chicken marsala.
Do not miss its mouthwatering desserts, including the all-time favorite Lemoncello Gelato Champagne Flute.
8. George Eastman Museum
When you reach downtown Rochester, do not forget to see the George Eastman Museum. It is the world's oldest museum centering on photography. The museum also houses the world's oldest film archives, which became available in 1949.
The George Eastman Museum has a massive collection of various materials in photography and cinema. It is the learning museum in the United States for film preservation and photography conservation. The museum also houses a 500-seater Dryden Theater where people can see documentaries and films.
The museum is a perfect venue to broaden your knowledge of film and photography. Attend virtual talks, film screenings, and photography workshops at the George Eastman Museum. Take a day or two and explore the old archives and collections of the museum.
9. Seneca Park Zoo
Seneca Park Zoo is an ideal place to visit for those who love spending time with animals. It is a 20-acre property housing a variety of wild animals. The zoo's significant exhibits are the Animals of the Savanna, A Step into Africa, Cold Asia, Rocky Coasts, and Genesee Trail.
Association of Zoos and Aquariums recognized and accredited the Seneca Park Zoo. It is under the operation and management of Monroe County and opened in 1894. The zoo houses more than 90 animal species, including different birds and deers.
Visiting the Seneca Park Zoo is a great way to learn about wildlife animals living in this world. Attend special events like camps and programs and close interaction with the animals. Join animal conservation and care initiatives and support animal protection programs.
10. Rochester Museum & Science Center
The Rochester Museum & Science Center is dedicated to educating the community about science, technology, and local history. It showcases Strasenburgh Planetarium and the Cumming Nature Center. It is a learning center that you should not miss when you visit Rochester.
The museum offers interactive exhibits, unique displays, and programs such as the science on a Sphere, Simulator Rides, and the Inventor Center. The Science on a Sphere demonstrates an interactive globe and a three-dimensional data projection system. On the other hand, the Simulator Rides has a submarine dive simulator going through the deep waters of Lake Ontario.
There is so much to explore at the Rochester Museum & Science Center. Stop by the Planetarium and watch Dinosaurs at Dusk or Planet Nine or Not?! Watch 3D and interactive displays, too! Have fun building robots, traveling across space, wall climbing, or loading and shooting a catapult.
11. Rochester Public Market
To get a glimpse of how to be a true local at Rochester, you should visit its public market. It is a community commercial space run by the city government. The market is the proper gathering spot for vendors, including wet and dry goods.
It is the perfect place to score great market deals produced locally and internationally. You will have fruits and vegetables, cheeses, fresh honey, artisan products, flowers, and more! The Rochester Public Market also allows you to interact with the local vendors and learn more about the city's agriculture and commercial offerings.
You will never run out of options when you visit the public market. Check out its specialty items, ethnic delicacies, and meat and seafood offerings.
Try out their specialty shops, local cafes, retail shops, and even general merchandise.
Experience its Food Truck Rodeos, Artist Row, Garage Sales, and Super Fleas during a particular month of the year.
Rochester offers you plenty of things to visit and explore. It is a beautiful city in the state of New York that sparks interest in every individual below 21 years old.
May this guide help you narrow down the top things you should not miss in the city and encourage you to book your next trip to Rochester.
And in case we miss out on something, we are happy to hear from you. Just comment your thoughts below.