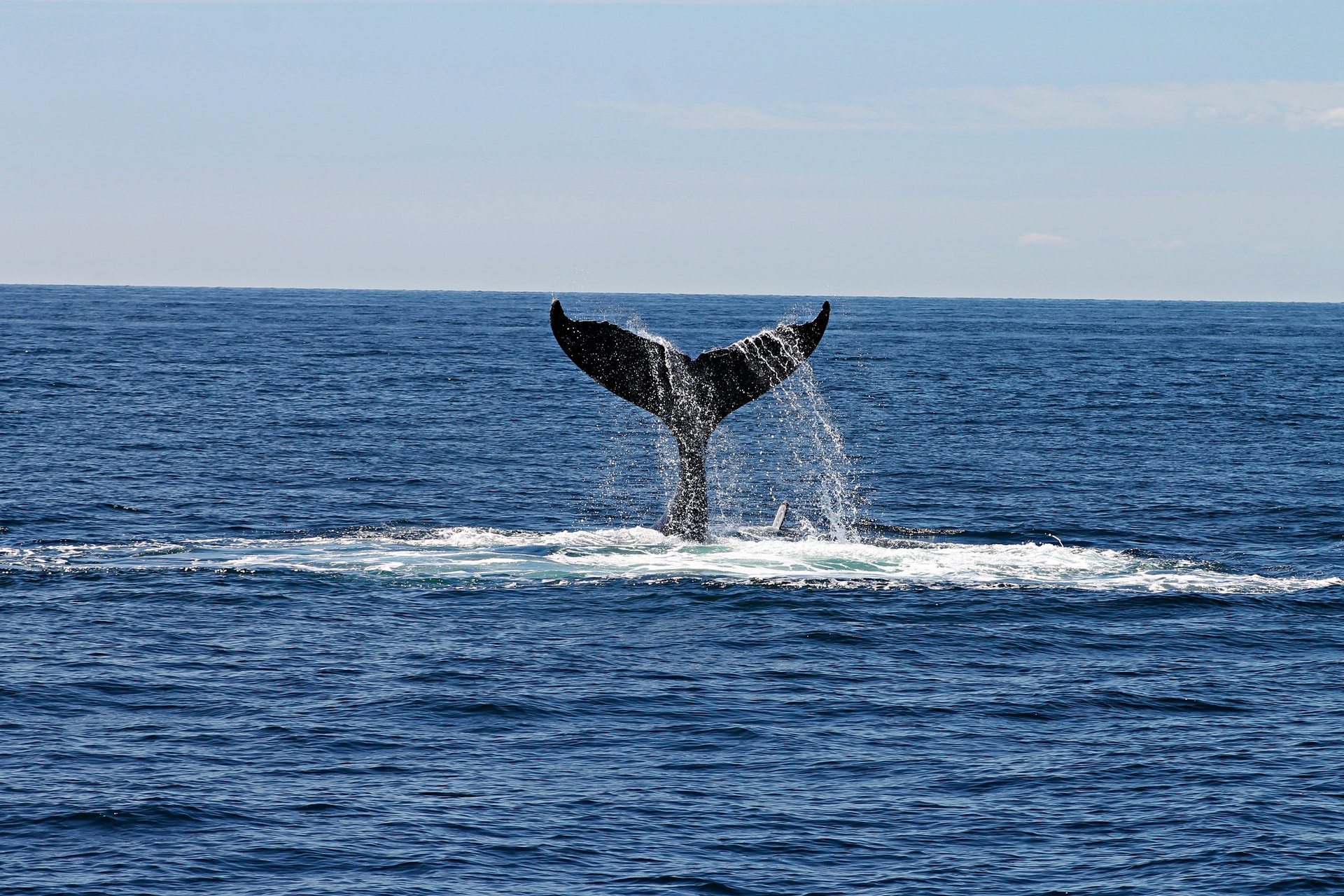 If there's one country every traveler would crave to visit, it would probably be Iceland. It is one of the top destinations around the world due to its geological importance.
Iceland is defined by its dramatic landscapes tourists would not want to miss. This Nordic island in the Atlantic Ocean has fascinating natural wonders. It has volcanoes, geysers, lava fields, and hot springs on one side. On the other part are massive glaciers and ice caps.
Visiting the country would expose you to both the hottest and coldest part of the earth. So instead will, most tourists want to experience the wildest and untouched beauty of Iceland. Its mythical wonders may be best confronted by sightseeing and just merely marveling.
Of course, the closest thing you can get, and probably the most thrilling, is whale watching. Seeing one of the most iconic mammals at the center of a vast sea is an incredible experience.
These gigantic creatures have made Iceland their home. You would see more than twenty species of whale lurking around the Iceland waters. In addition, every part of the country offers you whale watching activities you could never imagine.
Getting a whale-watching tour is one of the must-dos in Iceland. Your North Atlantic trip will not be complete without this once-in-a-lifetime experience. However, as rare as it is, whale-watching comes with a hefty price tag. So, one would probably ask whether whale-watching in Iceland is worth it.
So, read on as we find answers about how worthy whale-watching is in Iceland. It would give you enough time to plan and save money on your first travel to Iceland.
Is whale watching safe in Iceland?
Of course, before embarking on this challenging endeavor, one would want to know how safe it is.
Is watching safe in Iceland? Of course, whale-watching is safe in Iceland. If you take precautionary measures and prepared well, it is a safe and worthy experience.
Here are the best tips to ensure your safety during whale watching:
Dress right

Well, the key to a safe whale-watching experience is dressing right. Typically, you will be positioned in ship decks where the temperature is cold. Therefore, you need clothing that can protect you from cold. You can wear warm overalls included in the packages. Also, it is important to wear sturdy and solid shoes, wool jumpers, thermal gloves, among others.

Facilities

Of course, you have to ensure that the facilities you will use are safe. Most agencies give you a brief orientation about the activity and safety tips. You will be provided with a warm beverage on your tour, as well.

Weather conditions

Well, the most important factor ensuring a safe whale-watching activity is the weather. Before you embark on this thrilling experience, agencies check on the weather first. There are times that tour operators would cancel the activity because of bad weather. If it happens to you, operators will offer to join the next whale watching tour.
How many whales are there in Iceland?
Iceland is an ideal feed ground that attracts almost 23 species of whales. It is considered the whale capital of Europe, and the whaling industry created a boost to its tourism. If you are lucky already, you would see all 23 whale species going around the Icelandic sea.
Among the species that can be spotted in Iceland are the following:
Minke Whales

It is one of the most common species, and you would often spot them in most areas of the Icelandic waters. They are abundant during the summers while few in winters.

Humpback whales

These whales are also common in Iceland. You can see them during summers and would amuse you once you spot them. They are famous for their energetic behavior in the ocean. Humpback whales are one of the most adorable and charming.

White-beaked dolphins

The species usually is the most abundant in the country.
However, you can often spot white-beaked dolphins throughout the year.
They are also energetic and playful, like the humpbacks.

Orcas or killer whales

If you want to see the world's largest dolphin, Iceland has it for you. There are almost 5,000 of them circling through the North Atlantic Ocean.

You can have a higher chance of coming closer to them in the summers.

You can see them on the South Coast and Snæfellsnes Peninsula, too.

Pilot whales

Another friendly creature from the same whale family is the pilot whales. They are around 35,000 in numbers; thus, it is a higher possibility to see one of them during your whale-watching.
Where can you see whales in Iceland?
Most parts of Iceland offer whale-watching tours and packages. You would not have difficulty finding where to see whales in Iceland. Whale-watching is well-regulated by the government. There are several accredited agencies offering tours and packages.
But the most prominent and offer an exceptional whale-watching experience are the following:
Capital area

If you are in the capital city, Reykjavík, you are in tough luck as you do not need to go far to see whales. Instead, you can head to Reykjavík's Old Harbor, within reach of most hotels and accommodation. It will only take about a few minutes to reach the harbor. The tours will last up to three hours or less, which gives you free time for your other itineraries.

Another option in the capital area is the Faxaflói Bay. You will not just experience the thrill of whale-watching, but the beauty of Reykjavík, as well. You will see several Icelandic sites when you go on tour from Reykjavík. It is the best place to see white-beaked dolphins, minke whales, humpbacks, and more.

North Iceland

If you want to ensure that you will undoubtedly see whales on your tour, North Iceland is the best option. There are plenty of areas offering a time in North Iceland – Eyjafjörður, Skjálfandi Bay Akureyri and Húsavík. In addition, it is the best spot to see most whale species.

You will undoubtedly see humpback whales in this part of the country.

There are also other species like harbor porpoises, white-beaked, and even dolphins.

You can also spot some rare species like stray beaked whales, narwhals, and belugas. With this being said, North Iceland is considered the country's whale-watching capital.

Snæfellsnes Peninsula

The Snæfellsnes Peninsula is famous for seeing land creatures other than whales. If you want to experience both, you should head to the Peninsula and book several tours. There are tours from Grundafjörður take you into Breiðafjörður. The tour is best during winter, where you can spot orcas, humpback, porpoises, and more. But if you want to see sperm whales, then visit the area in the summers.
What are the chances of seeing whales in Iceland?
Of course, you visited Iceland for a reason. Aside from its majestic landscapes, you would not dare to miss seeing whales. Thus, it is essential to note the right time where whales are abundant in the country. In this manner, you have a bigger chance of seeing whales in Iceland.
Hence, the best time to visit Iceland for whale watching are the following:
Summers

If you want to experience Iceland, aside from whale-watching, summer is the right time to visit. Going to Iceland in the summers will give you both pleasant weather and seeing several whales.

Even though the temperature is higher, the sea remains cold, and you still need to put on winter clothes. Since it is pleasant weather and you need not worry about any inclement situation. You won't get stressed about worrying about storms that may impede you from seeing whales.

Another benefit of visiting in the summer is it coincides with the feeding season. Whales would travel north for feeding during spring and summer. It means that you have more chances of spotting them in the North Atlantic. There are a more significant number of whales, and a diversity of species, as well.

Most minke whales, humpback, and more giant sperm whales, too. You can also see the highly-anticipated blue whales too.

Winters

Of course, whale watching is open all year round. But if you want to experience winter in Iceland and whale-watch, the winter season is the ideal time. Moreover, people are not packed, and there is much less crowd. So if you are the type who does not like crowds and want to a less busy Iceland, then winter is the good season.

If you visit Iceland in the winters, you can spot dolphins, harbor porpoises, and baleen whales. In addition, there are some occasional visits from minke whales in the waters of Iceland. Orcas can also be spotted during this time, specifically in the Snæfellsnes Peninsula. On the other side, belugas are easy to spot in North Iceland.
How much does whale-watching cost in Iceland?
Traveling to Iceland may be one of the most remarkable experiences, but it is the most expensive. Therefore, you will need to save a good amount of money from excellent visiting the country and enjoying it.
Flights are extremely expensive, as well as tour packages. Whale-watching tour packages can cost you around $150 per activity. If you want affordable packages, here some of our top recommendations:
Reykjavik

You can get cheaper packages from m Special Tours in the capital city. The price can cost less than a hundred dollars, and the chances of seeing whales are also higher. The tours are available all year round.

Husavik

If you book your flight in the Husavik area, you can head to Gentle Giants Whale Watching for packages. They also have affordable packages that can range to about $80. The tour is also available all seasons.

Akureyri

If you are in Akureyri, you can visit Eyjafjord Whale Watching for their packages. The price is just as reasonable for around $90. You can spot the minke, humpback, harbor porpoise, and many others.

Hauganes

The Whale Watching Hauganes travel operator offers tour packages in Hauganes. However, its price is way lower that can cost $80. Also, you have a higher chance of seeing whales if you visit the area from April until December.

Olafsvik

If you happen to be in the Snæfellsnes Peninsula, the Laki Tours also has its affordable packages. It has an average price range of $80, where you have a 95% chance of seeing orcas, minke, harbor, and more. It is also ideal for visiting the place from April to October. The best months whales appear in the waters of Iceland.
Whale-watching is an incredible experience, especially when you do it in Iceland. It is the most desirable place to see whales in their natural environment. You have many options to choose from. You can see it in the capital area down to the south coast of the country. Of course, as an adventurous traveler, whale-watching in Iceland is a worthy experience.