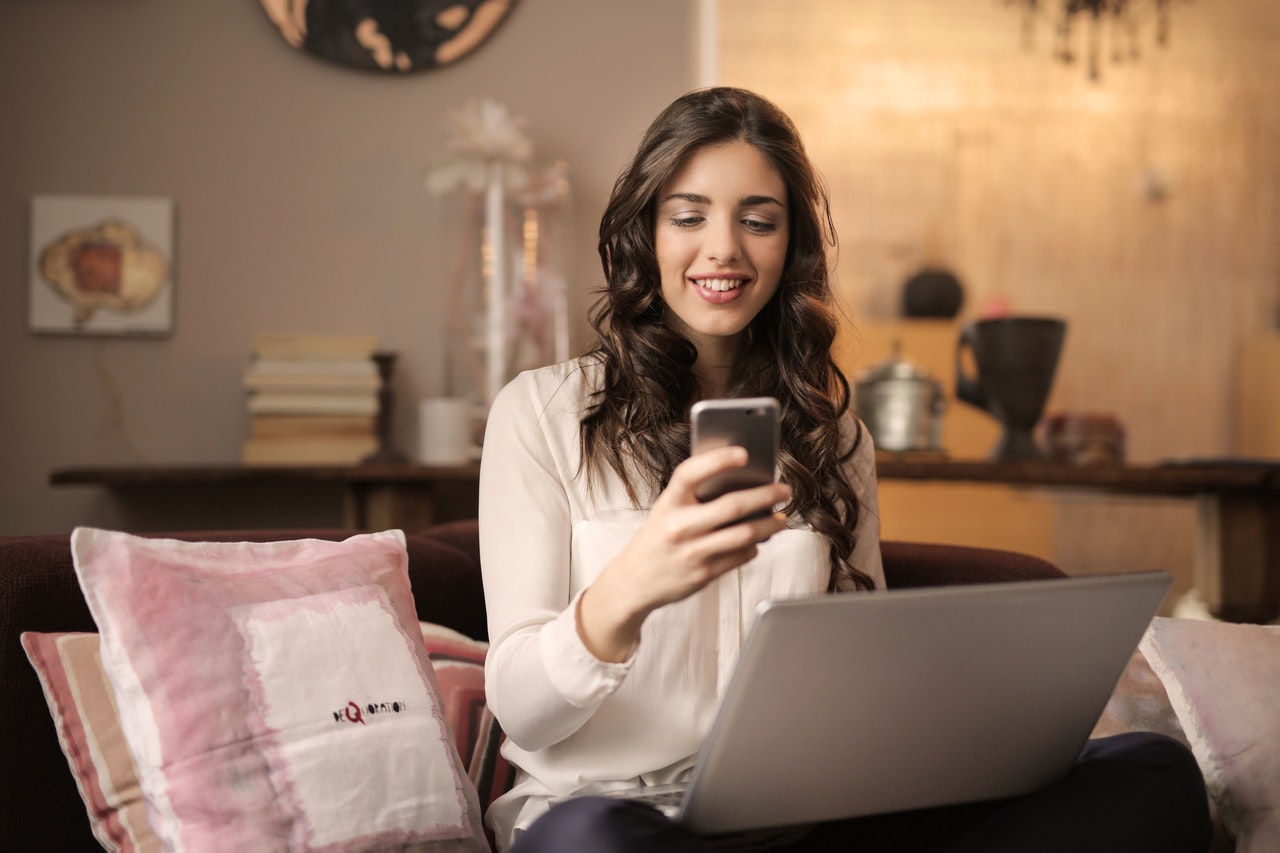 If you are going to Budapest, staying connected to your home country is always a concern. You would want to know whether your current mobile phone and SIM card can work in Hungary.
Of course, it is possible to stay connected when in this part of Europe.
Your phone will work in Budapest, particularly if you are using a tri-band phone. The tri-band technology enables you to use your phone in Hungary and the rest of Europe.
The GSM technology is the most preferable for mobile phones in Europe. It supports three of the four GSM frequency bands that can work in most parts of the globe.
If you come from the US with Verizon or Sprint network provider, you will not have difficulty using your phone. With your mobile phone, you can keep in touch with your loved ones when traveling to Budapest.
It is the best way to access maps, check emails, send text messages, make calls, and post updates on social media. It makes your trip to Hungary convenient and allows you to maximize your travel.
Does Budapest have 5G?
The Internet enables you to connect with others wherever they are. Most of us require a fast-speed internet network for our day-to-day communication. The wireless technology we know today provides fast internet speed, which improves our productivity.
The 5G wireless technology and services are available in Budapest. The Magyar Telekom and Vodafone were able to launch 5G services in Budapest. It is the most updated version of wireless technology today.
5G wireless technology is the latest innovation, following 2G, 3G, and 4G in Hungary.
It offers users high internet speed and wider coverage.
It gives wider channels and better responsiveness. 5G also can connect with several devices at once.
The first one to launch 5G is Vodafone Hungary. It is the first operator that offered 5G technology to the Budapest market. The said company partnered with Huawei to expand 5G in the city last 2019.
Vodafone initially started in Budapest and continuously expanded to other parts of Hungary. Its first 5G stations were in Budapest and Zalaegerszeg. Today, it is still developing 5G bases stations in major cities and rural towns in Lake Balaton.
Then, Magyar Telekom followed Vodafone. It was able to launch 5G commercial services in Budapest in April 2020. Unlike Vodafone, Magyar Telekom did not partner with Huawei.
The company is working with Ericsson Hungary on the construction of its 5G network. At present, the 5G services of Magyar Telekom are available in 23 towns in Hungary. The 5G became available to around 40% of Hungarians.
Budapest is one of the cities in Central Europe that constantly innovates its telecom sector. Hungary is up-to-date with the latest innovations in mobile networks.
How good is the Internet in Hungary?
Internet in Hungary is excellent. It placed 16th with the fastest internet connection across the globe. Moreover, the country provides the fastest connection in Central Europe, with a download speed of 31.1 MB.
It is easy to connect your devices in Hungary because there are available hotspots you can use. Restaurants offer free cafe wifi, especially the national chains. There is a growing number of public networks in the country, particularly in cafes.
Tourists attractions like museums, malls, monuments, and even parks also have Internet hotspots. You will never have difficulty connecting your cellphones through wifi.
Wifi Map is also reliable in Hungary. You can consult the app and look for the available hotspots in the area. It is helpful when planning your itinerary and the places you want to go.
It is convenient to use a wifi Map, especially on a walking tour. With this app, you can get directions on the go. Even when you are cycling or driving in the area, the wifi Map is always useful.
However, you must be aware that these are not secured networks. So, it would be more helpful if you were careful in opening websites when connected. You must refrain from accessing your banks to avoid phishing and scam.
It is equally important always to be mindful when connecting to an unsecured network. In this way, you will prevent hackers from accessing your important data via the Internet and phone.
How can I get a SIM card in Hungary?
If you are traveling to Hungary and plans to stay long, getting a SIM card is advisable. Using the services of your country's network provider will cost you tons of money. It would be expensive to make calls, send messages, and use the Internet.
It is easy and affordable to connect abroad if you buy a new SIM card in Hungary. There are available telecom companies in the country providing SIM cards to travelers.
You can get a SIM card in Hungary upon arrival at the airport. You need to present your passport or official ID and fill up a form when buying a SIM card.
Here are several things you must know when buying a SIM card in Hungary:
Service providers

There are three well-established network carriers in Hungary. These are the Telekom, Vodafone, Telenor, and Digi. If you are a first-time traveler in the country, it is better to choose from these companies.
Vodafone – if you want to buy a new SIM card upon arrival, Vodafone SIMs are available at the airport. It is the only network provider that offers products at the Budapest airport. The rest of the carriers are available in the city.
Telenor – the network provider is the most recommended SIM card for travelers. It is cheaper compared to other products but still provides wider network coverage. The company also has a good customer reputation as reviewed by users.
Telekom – another network carrier you can consider is Telekom. It has the biggest market in the country. Meaning, it offers good service and wider network coverage. Telekom also has excellent 2G and 4G/LTE networks in Hungary. Using Telekom is ideal if you are staying in the capital or other major cities.
Digi – is a newcomer in the market and has yet to offer prepaid plans.
Places to buy SIM cards
Airport – upon your arrival, you can easily get a Hungarian SIM card. You need to look for the Vodafone area or stall and ask for their product offerings.
City proper – if you do not prefer the Vodafone SIMs, there are available SIM cards in the city proper. You can take a minibus or shuttle to get to the area. We recommend the WestEnd City Center in Budapest to buy your SIM card.
This part of the city has corresponding Telekom, Vodafone, and Telenor shops. It would be easier for you to buy a new one because of the several options. Media Market and Digi shop also have cards to offer.
SIM card prices
Different networks in Hungary offer various rates, as well. Depending on the plan you want to buy, here are your top options:
Vodafone offerings
The company offers 'Tuti' plans for users. If you want a basic 'Tuti' plan, you will only have calls and text messaging.
Data plans for the 'Tuti' Net packages particularly cost around $4 for one GigaByte. There is also an available 5G data plan for $11.
If you are using call services, you need to pay less than a dollar per minute. Text is more affordable.
Telenor offerings
The company offers cheaper packages compared to Vodafone. You can buy a 1GB data packages for $3.5, which you can consume within a month. For a bigger data plan, Telenor has 3GB for $8 and 5GB for $11.
It also has a call and texting package, which can cost from $3 to $10.
Topping up
Topping up in Hungary is simple and easy. You can go to the telecom shops and ask for a top-up. You have to provide your phone number and tell them the top-up you want.
Online top-up is also available. You can use your credit card for this option. Or you can visit a kiosk or buy top-cards located in gasoline stations and post offices.
How can I use my phone when traveling without getting charged?
Overcharging is a major dilemma among travelers when using phones in another country. It would be surprising to see your phone bill after using your phone on an international trip.
You can avoid international roaming charges when traveling if you turn off roaming, set an email fetch, shut down apps, refrain from texting and streaming. In this way, your cell service provider will not overcharge you for excessive data use.
Turning off roaming

Some phones are automatically set to roaming when in another country. Before your trip, you should first turn off the roaming service in your home country.

If you fail to do so, your network provider will naturally charge you with cellular data usage. Ensure that you have already set your phone to 'Roaming Off.'

Once you shut this down, you will not receive calls or texts from another phone. Nevertheless, you can still connect with your loved ones using a wifi network or a hotspot.

Deactivate the texting mode

Even when you turn off the roaming services, it is also important to deactivate texting on your phone. When using an iPhone, the iMessage is on upon connecting to a wireless network. It will still bill you as a form of data use.

Set email to fetch

You can do this step if you are an iPhone user. For this one, you will not automatically receive emails on your phone. The setting will turn off the automatic downloads which can save you from using data.

Once you connect to a wireless network, you can download emails manually. You will have to go to the settings, mail contacts, and calendar, turn off 'Push' or 'Fetch New Data.

Turn off non-essential apps

Mobile apps can instantly update while using your data services. To prevent this incident from happening, you can turn off the update options of each app on your phone.

In this way, you can lessen the risk of getting charged for updating phone applications.

Avoid online streaming

When you use online streaming while your roaming is on, your network can overcharge. It is important to download any content you need before going on a trip. In this way, you will not use network data on your travel.

Monitor your data usage

The best way to know your current phone bill is to be aware of your data usage. It is vital to track your phone usage on your international trip.

You should reset the data usage tracker first to know the actual data use on your travel. This way, you will know how much data you are using and how much your bill can be.

Technology makes traveling more convenient. With cell phones and the Internet, you can still stay connected with your loved ones at home.

Hungary is one of the top places that provide tourists the chance to use phones during travel. It has a 5G network and a fast internet connection, enabling you to enjoy your stay in the country.