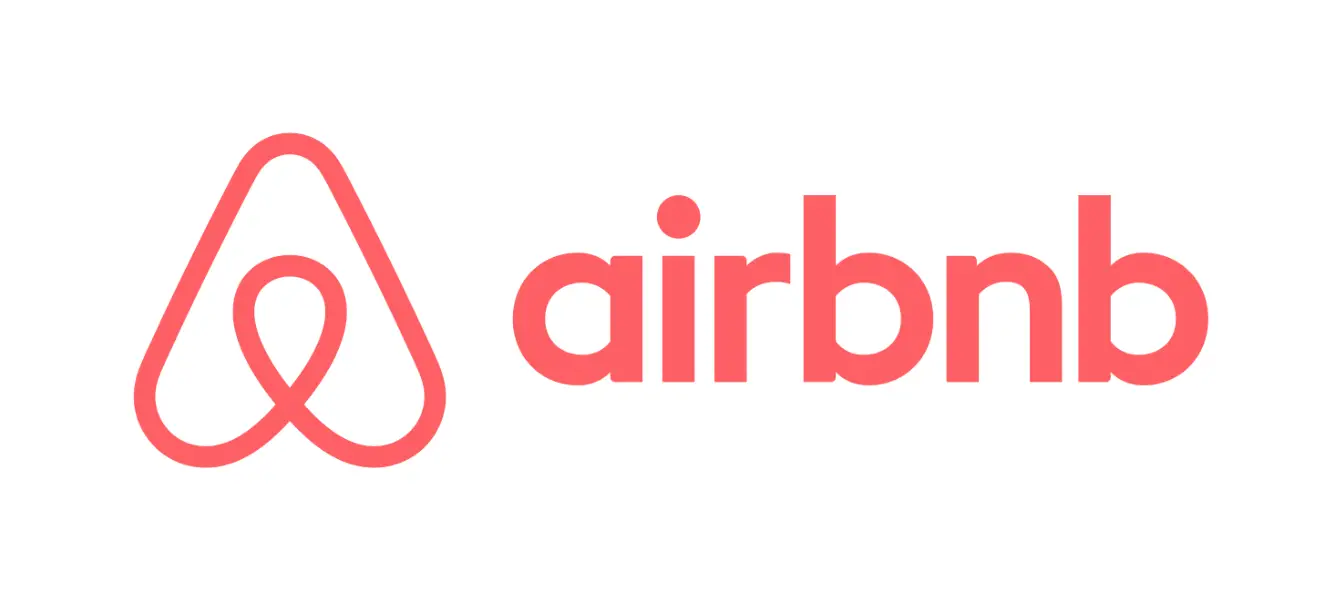 An Airbnb host welcomes/allows guests in normal circumstances. You must acquire the host's consent before bringing guests to the property.
You may undoubtedly have guests if the host authorizes them. If you don't, the host might ask you to leave immediately.
The one rule they have for visitors is that they cannot remain overnight. Guests should never believe that since they paid for the area, they can do anything they want with it!
The host may not permit unauthorized overnight visitors for two primary reasons:
Airbnb offers visitor damage or liability insurance. However, this only applies to guests disclosed to Airbnb by the host and the guest. Unauthorized 'overnight' visitors are not covered and are nearly always prohibited.
Hosts establish a listing price per visitor. Each visitor needs bedding, towels and uses part of the property's resources such as power and water.
So, visits with permission, but not overnight guests!
The host must determine whether you can accommodate any more guests. He or she has the freedom to refuse additional visitors.
What Happens if You Bring Extra Guests to Airbnb?
If you bring extra guests without prior inclusion on your booking, the host will typically reject them or charge additional fees. A visitor must request a modification to a reservation to invite an extra person or must have their reservation.
Airbnb unregistered visitors must be dealt with regardless of the hosts' views and the reason for their presence.
Certain countries or states have a maximum occupancy restriction for each property. Hosts also need to know who will be staying with them.
Airbnb prohibits unauthorized guests and charges a fee. 'Hosts may refuse entry to guests who have not booked via Airbnb.'
The host is afraid that your guests may impose additional expenditures for wear and tear, bills, cleaning fees, and other resources. They may also annoy the host's neighbors by making loud sounds or continuously coming and exiting.
What Are the Rules for Airbnb Guests?
Most Airbnbs want its guests to be thoughtful and respectful of their hosts, neighbors, and any other community members they encounter. Before booking, Airbnb initially requires guests' complete name, birthdate, phone number, email address, and payment details. You may also need to present your government-issued ID.
Here are some of their policies:
Disrespecting the Community: Guests must respect the local community and its rules throughout their stay. It includes but is not limited to specified quiet hours, parking sites and hours, vehicle count, and appropriate rubbish and debris disposal in designated areas.
Breach of the Reservation Contract: While not required under Airbnb regulations, guests must follow the host's standards for each reservation. Time of arrival, number of guests, pets, and smoking are all subject to the host restrictions agreed upon at the time of booking.
Ignoring the Space: Guests may not leave the accommodation or its grounds in a condition that necessitates extensive cleaning or repairs. Cleaning fees solely cover regular cleaning costs between bookings. Guests should also return any agreed-upon keys.
Hacking Security Systems: Guests may not disable or hide any properly disclosed security equipment.
Other People's Personal Property: Off-limits, locked, or holding personal or private information is off-limits.
Events and Party Policy
Community standards restrict members from creating a nuisance in the neighboring community. Hosts and guests may meet this requirement with clear expectations for events. Most Airbnb designed events and parties policy to set expectations for all attendees with that in mind. The policy bans:
More than 16-person gatherings
All obstructive occurrences
Large Gatherings
Most Airbnbs hosts don't allow gatherings of more than 16 persons, including visitors and overnight guests.
Events and Parties
Airbnb prohibits all disturbing events and parties for most circumstances. Visitors who host these events risk losing their accounts, while hosts who enable guests to host events risk losing their listings.
Reporting a Problem
The host may report disturbing conduct, excessive noise, disruptive parties, gatherings of more than 16 people, or risky behavior to Neighborhood Support, which connects to local emergency services. Airbnb will send a confirmation email clarifying the next steps. They'll also have the Neighborhood Support team's phone number to report a party in progress.
Unauthorized Party Involvement
Airbnb has long sought to reduce the number of unlicensed home parties. They're doing their part to promote safe travel. If they feel a reservation is in danger for unapproved parties, they may prohibit it.
Content Guidelines Listing
According to this regulation, hosts should not advertise their property as a party or event-friendly venue. Hosts should promote no more than 16 persons.
Violations of these standards may suspend listings. Following a complaint, they may stop the listing for up to 30 days and request that the host alter their listing to state non-permitted parties and events.
In exceptional situations, the regulatory may permanently delete the listings from Airbnb if they design these for party or event hosting only (for example, party or event venues).
Various Property Rules
Every Airbnb trusts traditional hospitality hosts (such as boutique hotels) to set their event regulations. In traditional hospitality, hosts might approve or deny activities. They may notify the venues of negative feedback about these listings or events.
Guest Standards for Stay
In addition to fulfilling community standards, guests staying in Airbnb rentals must also satisfy the following criteria:
Respect local communities
Listings deserve respect
Obey the hosts' rules
Enforcing these criteria must be appropriate to the severity and duration of the violation.
Respect the Local Community
Guests represent the Airbnb community in all interactions inside and around properties. Respect for the following principles will positively benefit a Host's experience on Airbnb, their surrounding communities, and their ability to maintain good relationships with neighbors:
Noise: Guests must observe all prescribed quiet times and keep noise to a minimum (ex: loud music, shouting, constant stomping, slamming doors, etc.).
Parking Labels: Guests should be aware of specified parking areas, hours, and the maximum number of automobiles allowed per listing.
Litter: Guests should dispose of rubbish in specified bins and not litter the neighborhood.
Observe the Listing
The following principles apply regardless of a host's home rules:
Check-in: Respect your Host's check-in window. The host must authorize any check-in before or after the allotted time.
Guest Approval: Guests must respect the permitted number of guests, both for overnight stays and other trips to the property.
Pet Permission: The only exceptions are service animals. Guests should not bring pets into a listing that has been labeled as "no pets" or bring more pets than are approved.
No Smoking: Guests should not smoke within a listing unless the host expressly permits it.
Interfering with Security Devices: The listing property's permitted and properly disclosed security or monitoring equipment should not be tampered with or removed.
Cleanliness: Guests should not leave the listing needing extensive cleaning (ex: with soiled carpet, moldy dishes, excessive trash, etc.). In between-reservation cleaning costs solely cover the cost of standard cleaning (ex: laundry, vacuuming, etc.).
Checkout: Unauthorized guests should not leave things at the listing beyond the specified checkout time for storage or later collection.
Key return: After listing out, guests should return any keys to Airbnb.
Obey Your Host's Rules
Every listing is distinct. Guests often stay at someone's house and should treat it as such. House regulations may include recycling instructions, no shoes inside, pool hours, etc.
Home Regulations: They expect visitors to follow the house rules and ask inquiries before booking.
Other Things You Should Never Do as Airbnb Guest
Many guests are unaware that following a few fundamental principles can make life easier for a potentially stressed host and increase the likelihood of a positive review.
Arrive Without Verifying Details

Your arrival time was 3 pm; however, traffic or an aircraft delay may push your arrival time to 8 pm. Inform your host! Many customers, especially those accustomed to staying in hotels, believe they may arrive after (or even before) the check-in time, and no one will be there to receive them.

Due to the hectic schedules of many hosts, your check-in may have been arranged between work, family, or leisure activities. A decent person may keep waiting for hours if you fail to inform them of a change in your arrival schedule.

Ask before you go if you have any queries regarding getting there or getting in. You'll also need to confirm additional information. Some visitors don't read the check-in instructions until they arrive at the place.

Rating Using the Hotel "Star" System

"Nice stay! It was flawless! Four stars" is a horrible review for Airbnb hosts." Because hotel stars are based on amenities like indoor pools and on-call concierges, many guests mistakenly associate Airbnb's star ranking system with hotel stars.

You don't realize that four stars at a hotel are an undesirable rating on Airbnb. Seriously, too many four-star ratings get the host banned from the site. If the host receives a five-star rating, they're fantastic.

Overall, please rate your stay based on how well it fits your requirements and how the listing presented itself. Don't use a hotel's star ranking system.

Taking Things Without Asking—Especially Linens

Naturally, you cannot steal from Airbnb guests. Asking before plundering the linen and towel cupboard is a good rule of thumb.

However, such linens may have been reserved for the following reservation. Soiled linens may cause significant issues when there is a short turnaround time.

Ask for extra if you need it. You should do this in advance if you need an additional beach or pool towels or someone will be sleeping on your couch.

Use SMS for Airbnb Messages

The Airbnb SMS service lets users read and react to communications through SMS. But you should never, ever do this.

It's common for visitors to overlook important information hidden away at the end of lengthy messages due to the SMS character restriction. To make matters worse, visitors who prefer SMS over the Airbnb app are frequently Airbnb newcomers who could use all the help they can get.

Instead of SMS, download the Airbnb app and send messages through it. It makes life easy for everyone.
Does Airbnb Charge by Number of Guests?
An "Airbnb price" does not exist and set rates. The host or renter sets the prices and can choose their prices and payment methods. Therefore, charging you with the number of guests will depend on the host.
Most hosts specify introductory pricing for a certain number of guests, say two, shown on the listing search page.
However, if the host can accommodate more than two visitors, they will charge an additional fee for each guest over the minimum of two. That's why the booking process asks for the guest count. It is to cover extra bedding and consumable expenses.
It is the most reasonable approach to charge for both the host and the guest, but other hosts' postings will accommodate ten people, and they just set their nightly listed fee to account for that ten visitors.
Can Airbnb Hosts Have Cameras?
Security measures like security cameras and noise monitoring devices are permissible as long as they are fully mentioned in the listing description and do not infringe on another person's privacy. The device rules apply to all cameras, recorders, intelligent devices, and monitoring equipment.
It is permissible to use devices that enable watching or monitoring only a public or shared place designated and declared before the reservation. Sleeping places and bathrooms are not common spaces.
Devices should never monitor private areas like bedrooms, bathrooms, or shared areas like living rooms with couch beds. Disconnected devices are permitted if switched off and notified to guests.
Do Airbnb Hosts Check on You?
Hidden camera use is relatively standard. If you rent an Airbnb, you run the danger of your host watching or checking you with a concealed camera.
Renters concerned about privacy may fear that their hosts secretly monitor them using security cameras. The concern is valid: It was discovered in October that hundreds of Airbnb and Vrbo hosts were meeting in local Facebook groups to talk about visitors and exchange humiliating images.
Despite this, hosts may still monitor their apartments with live feeds from security cameras but only in allowable areas. Airbnb did tighten its safety regulations after five people died at an Airbnb party incident.