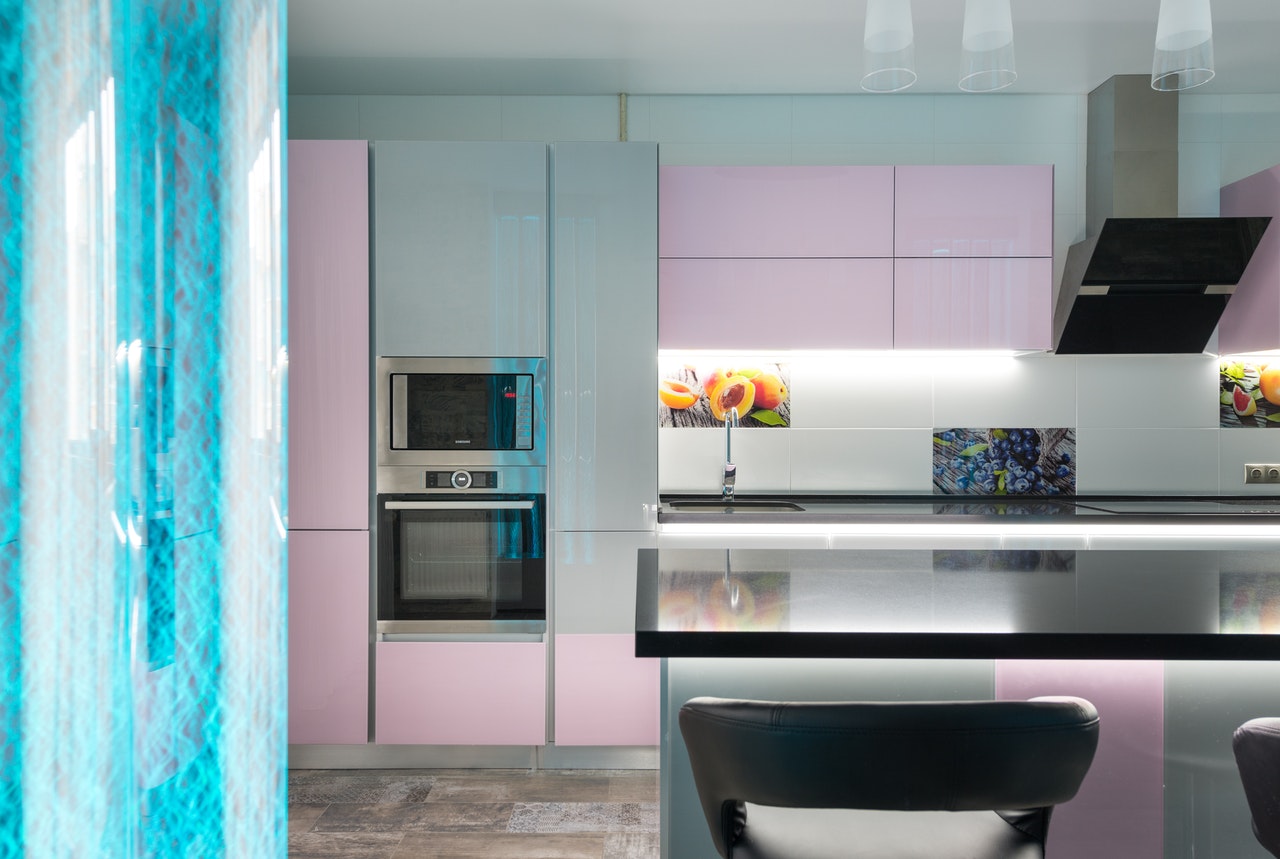 Not all hotel rooms have a microwave. If you need a microwave in your hotel room, it is best to ask a hotel staff before booking a reservation.
Microwaves heat and cook food quickly. However, not all hotel rooms have a microwave. Guests with dietary restrictions, breast milk that needs to be heated regularly, and those traveling with children are among the guests who prefer to have a microwave in their hotel rooms.
No law requires hotels to provide microwaves in every room. Hotels are free to decide what amenities they would like to include. The hotels choose the amenities based on what kind of guests they appeal to and what price they charge.
Before making a reservation, make sure to inquire if your hotel room includes a microwave as an amenity. You might be wondering why not all hotel rooms have a microwave. Below are the four main reasons:
Type of Hotel

There are over 21 popular types of hotels. You may be familiar with the following types: Chain Hotels, All-suites, Resorts, Conference/Convention center hotels, Inns, and so on.

Since no law mandates hotels to include microwaves in every room, it is wise to know which type of hotel has microwaves as an amenity.

Hotels design the rooms to cater to their guests. It is best to avoid hotels that cater to high-turnaround travelers like Conference/Convention center hotels. This type of hotel doesn't usually include microwaves in their hotel rooms.

Conference/Convention center hotel rooms are fit to accommodate people attending a conference or convention. These guests are not staying for a long time. Thus, they mostly eat their meals at the event. Conventions and conferences also hire caterers to supply meals for their participants.

Other than conference/convention center hotels, full-service hotels are expensive hotels that usually have no microwaves in standard rooms except for suite rooms.

Full-service hotels are hotels that provide room service, have restaurants, and bars inside the establishment. Installing microwaves in every room will give them lesser revenue.

Instead, you can stay at smaller extended-stay hotels and residences, such as Residence Inn, Fairfield Inn, Sheraton Suites, Homewood Suites, and similar establishments.

The cheapest hotels frequently include a refrigerator and a microwave in the rooms.

Type of Room

Standard rooms in full-service hotels mostly don't have microwaves. You can find lesser appliances in standard rooms since they are cheaper and smaller than suite rooms.

Instead, there is a common area in the hotel where guests can use a microwave. You can find it in the breakfast area, food court, or lobby kitchen. Guests can take turns in using the microwave for free.

Suite rooms are more expensive than standard rooms. They are larger than standard rooms and can fit a lot of amenities.

Thus, you can expect the following amenities such as a refrigerator, coffee maker, clothes iron, and microwaves in the room.

Costs

Installing, maintaining, and cleaning a refrigerator and microwave in every room is costly, and it would raise the cost each night for every visitor, even if they didn't use them.

Energy cost is another factor. Since eating appliances generate much more electricity than any other appliance, the hotel bill might soar high.

Full-service hotels offer two or more restaurants, bars, and room service, hoping that customers would spend money on food while staying there. Installing microwaves in every room might become a challenge in expanding their revenue.

Microwaves are an on-call item.

Hotels have microwaves but are not enough to cater to every room. Instead, microwaves are upon request and first-come, first-serve basis.
Every hotel is different; thus, it's a good idea to always check with the hotel before making a reservation.
Can I ask for a microwave at a hotel?
You can ask for a microwave at a hotel. The hotel will happily provide it for you, most likely with no additional charges.
If you've already checked in and discovered that your hotel room lacks a microwave, you can ask the front desk if you can use one. The hotel will probably not charge a fee. However, it is better to ask them ahead to avoid paying additional charges.
Some hotels have microwaves but not enough to cater to every room. In this case, it is on a first-come, first-served basis. In order not to run out, the earlier you check with the front desk, the better.
If your hotel can't cater to your request, you may be thinking of bringing or purchasing a microwave. You can ask the hotel if guests can bring a personal microwave. Some hotels are strict and may prohibit you from getting it inside the establishment.
You might also consider upgrading your room. This option, however, may not always work. It's possible that the hotel rooms are full; or that no available rooms include a microwave as an amenity.
Aside from a microwave, there are other things you don't know that your hotel might offer for free:
Pillow
DJ Mixer
Netflix Access
Cookies
Magnetic Card Keys
Designer Soap
Bike
Personal Care Items
Pens
Notepads
Teas
Laundry Bags
Slippers
Carpool
Travel Magazines or Maps
Mini Refrigerator
Plastic Bags
Yoga Mat
Books
Bottled Water
Hotels have their ways to ensure a wonderful experience for their guests.
You may be able to make use of a variety of complimentary amenities provided by your hotel that you didn't know. Therefore, it is better to ask the hotel to have a smooth transaction and better experience.
How can I heat my food in a hotel without a microwave?
You can find other appliances in your hotel room as an alternative to microwaves, such as a hairdryer, clothes iron, coffee maker, and electric kettle. These appliances can help heat your food if your hotel room has no microwave.
You may have ended up in a hotel room without a microwave, or the hotel ran out of microwaves to offer. The line may be too long and takes time before your turn to use the public microwave in the breakfast area.
There's good news! You can heat your meals without using the microwave if you use these amenities:
Hairdryer

You may think that using a hairdryer for something other than drying your hair is strange. After a shower, people use a hairdryer to blow dry and style their hair. Surprisingly, you can heat your meal using a hairdryer.

Using a hairdryer to heat your food takes only a few minutes. The heat from the hairdryer can melt chocolates and reheat leftovers. You may also thaw veggies and meat using a hairdryer.

If you want to reheat and defrost your food, a hairdryer is a perfect alternative to a microwave because it works!

Clothes Iron

Clothes iron can be an alternative to microwave and skillet. Before heating or cooking food with a clothes iron, make sure to wrap everything with aluminum foil.

Aluminum foil will prevent food from sticking to the clothes iron. Also, you can avoid damaging the appliance and getting charged by the hotel.

Keep an eye out for smoke detectors. Make sure to remove the food from the heat once it starts smoking. Before starting again, it's a good idea to turn off the clothes iron for a few minutes.

You can make a grilled sandwich, quesadillas, bacon by using a clothes iron alone.

Coffee Maker

A coffee maker is a common appliance you can find in hotel rooms. This appliance is so versatile that you can make rice, ramen, boiled eggs, oatmeal, and steamed vegetables. You have to wash the coffee maker thoroughly.

Remember not to use the coffee maker if it has a reddish stain or a strong chemical smell.

With the use of a coffee maker, you can heat, grill, steam, boil, and poach food.

Electric Kettle

The function of an electric kettle is to boil water. If you do not have an accessible microwave, you can use this appliance to heat and cook food.

You may cover leftovers with cling film to heat them using an electric kettle. A shower cap is a good alternative if you don't have a cling film.
If a microwave isn't available, these hacks help you find different ways to heat your food.
Is it illegal to cook in a hotel room?
Most hotel prohibits guests from cooking in hotel rooms without a kitchen. Each hotel, however, has its policy. If you intend to cook in a hotel room, you should inquire beforehand about the hotel's policies.
Cooking in your hotel room helps you avoid spending expensive hotel meals. Other guests even bring their cooking appliances to steer clear of further hotel costs.
Before deciding to bring your cooking appliances, you must check with the hotel if they allow you to do so. Most hotels prohibit guests from bringing their cooking appliances.
On the other hand, if you decide to cook using the following amenities: clothes iron, hairdryer, electric kettle, coffee maker, make sure you are not violating the hotel policy.
It is not advisable to prepare your meals using facilities not intended for cooking. Hotels prohibit cooking in hotel rooms without a kitchen to avoid fire hazards. The safety of the guests, staff, and facility is the primary concern of the hotels.
Hotels like Oasis at Golden Spike and Eden Resort & Suites are examples of hotels that prohibit guests from cooking in the hotel rooms.
As a guest, you have to know and follow the hotel policy. Doing so can help you save time and money. You can check to call the hotel or check their website to ask what they prohibit. Guests that don't follow the hotel policy may face fines and eviction without a refund.
How can I stay cheap to eat in a hotel room?
Hotel meals can be expensive. If you want to avoid buying overpriced meals at hotels or on a tight budget, there are plenty of ways to stay cheap such as looking for rooms with a kitchen, inquiring about freebies, preparing no-cook meals, and so on.
Hotel meals can get pricey. Sometimes they are twice more expensive as the regular price. The payment for room service is a separate cost as well. Other guests may want a quick, cheap healthy meal other than the cost.
The following are the six tips that will help you to stay cheap while staying in a hotel room:
Book hotel rooms with a kitchen.

Before finalizing that hotel reservation, better check if the hotel room you will be staying in has a kitchen area. Cooking in your hotel room helps you save more and create your meals. You don't have to pay for hotel room service and overpriced meals.

Hotel rooms with kitchen areas are available in several hotels, such as suites and condominium-type hotels. You don't need to worry about violating their no-cooking policy, and you can freely cook in your room.

You can expect to find these amenities in a hotel room with a kitchen: microwave, mini-refrigerator, blender, utensils, coffee maker, toaster, electric kettle, etc.

Look for hotels that offer complimentary breakfast and snacks.

Hotels provide complimentary breakfast to their guest in a buffet manner. The majority of hotels offer complimentary breakfast to their guests. Free breakfast frees you from the hassle of cooking or ordering food early in the morning.

Inquire about the hotel's freebies.

Hotels offer a lot of freebies. Some hotels may offer free cookies, snacks, pet treats, bottled water, pillows, etc. The key to this is to ask them.

Each hotel is different so, it is better to ask them what freebies they offer. The freebies may help you lessen your costs.

Bring your cookware.

Not all hotels allow guests to bring cookware with them. If you are lucky enough, some hotels allow their guests to bring their cookware.

You can bring your air fryer, rice cooker, hot plate, slow cooker, etc. Hotels may allow cookwares as long as the safety of everyone is not compromised.

Make use of the amenities.

If your hotel room has a kitchen, it will be easier to cook food. However, there are hotel rooms that don't have a kitchen. Even worse, some rooms do not have microwaves.

To heat and cook your food, you can use the available amenities such as an electric kettle, coffee maker, clothes iron, and hairdryer. Heating and cooking your food with appliances not designed for cooking is dangerous.

You have to consider the safety and fire hazards that may result from using amenities not intended for cooking. Also, you might end up getting caught by the hotel, pay fines, and get evicted.

It is still better to ask the hotel if they can offer a microwave to correctly heat and cook your food.

Prepare no-cook meals and snacks.

Instead, you can make no-cook meals and snacks to protect yourself from fire hazards. An excellent example of this is vegetable meals such as salad, antipasto, and vegetarian wrap. Other than veggies, you can eat oats as well.
There are many ways to stay cheap while staying in a hotel room. If you are not violating any hotel policy, you are good to go.