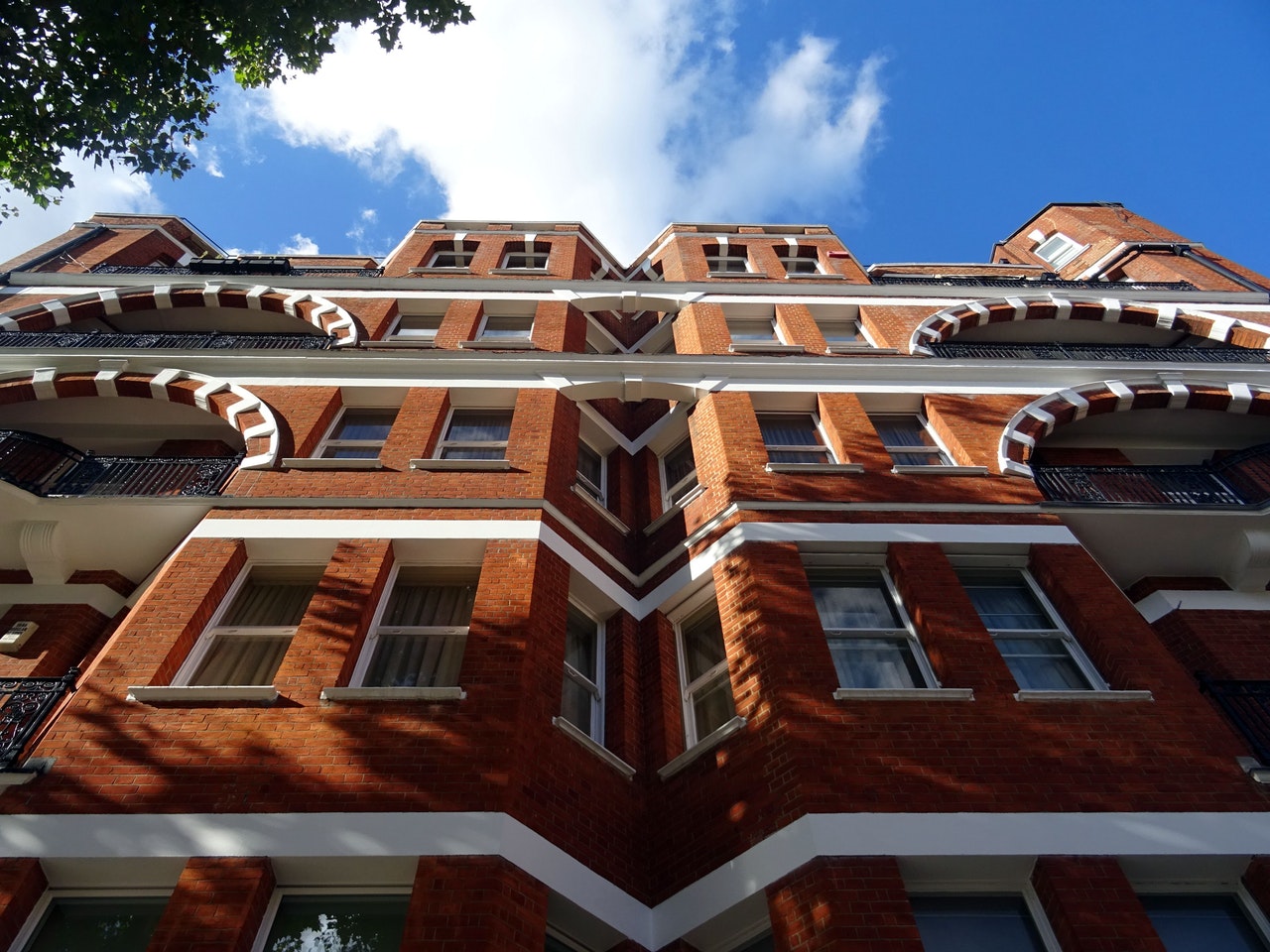 Hotel chains are ideal for families due to the standardized expectations of the establishment. Chain hotels have multiple locations and can provide domestic and international lodging.
Booking at a chain hotel provides families the advantage of highly standardized quality and services. As a result, they know what to expect from one hotel to another.
So, if families want to stay in the same hotel as before, they can contact the nearest accessible hotel chain member in their desired location and experience similar conveniences.
Below is a list of the world's 12 Best Hotel Chains for Families.
1. Embassy Suites by Hilton
Number of Locations: 257
Why This Place Is Ideal for Families:
From the complimentary features and amenities, the Embassy Suites have it all. The series of hotels in this chain offers the average rate for standard accommodation. Each hotel in the Embassy Suites has a breakfast package inclusion.
Your families will love this chain's guest rooms with spacious, separate living areas and bedrooms. Families can stay at one of the many unique vacation destinations for poolside days and enjoyable nights.
The majority of Embassy Suites hotels are in the style of an atrium. All visitors are welcome to an Evening Reception which includes beverages and light snacks.
About the Hotel Chain:
Embassy Suites is one of the favorite hotel chains for families. Embassy Suites by Hilton is a Hilton-branded chain of semi three-star all-suite hotels. There are 257 spots in five countries across the globe with 59,712 rooms.
2. Homewood Suites by Hilton
Number of Locations: 505
Why This Place is Ideal for Families:
Families will love that Homewood suites offer extended-stay accommodation to its guest. Harris Interactive awarded them the 2011 Extended-stay Hotel Brand of the Year". The place provides an indoor kitchen in a complete setup and self-laundry.
Homewood Suites offers a complimentary breakfast, basketball courts, and a free evening social reception Monday through Thursday. The event includes beers, sparkling wine, carbonated beverages, and grabber food options.
About the Hotel Chain:
Homewood Suites by Hilton is a typical residential-style hotel chain for families. The chain had 505 hotels in four countries worldwide, totaling 57,545 rooms.
3. Springhill Suites by Marriott
Number of Locations: 470
Why This Place Is Ideal for Families:
Springhill Suites offers a complimentary breakfast. Families will love the pullout designs of some beds in the hotel rooms. The extension of the beds makes it possible for kids to co-sleep with their parents during their stay.
The hotel rooms at any location also have a private bathroom with complimentary toiletries and hair dryers. Families, especially kids, will love that some of the hotel chain's location allows pets. Pet fees can range between $20 and $125 per stay, with some properties charging per pet per night.
Springhill suites offer adults fitness centers, and the room's arrangement is very considerate for families. The room's workplace provided a standard divider between the bedroom and the couch area, staying in bed with approximately two children.
About The Hotel Chain:
SpringHill Suites is a Marriott International brand. The chain operates all-suite hotels aimed at the upper-moderate lodging tranche.
It has 470 hotels with approximately 55,595 rooms and 187 hotels with 21,307 rooms in the works.
4. Residence Inn by Marriott
Number of Locations: 874
Why This Place Is Ideal for Families:
Residence Inn offers complimentary breakfast, and also it is one of the hotel chains that provides a more extensive suite that can fit five to six family members. The selected Residence Inn location also offers a bigger room for larger families.
Most of their rooms have a small nook that families can save food costs by cooking in their rooms. The chain also offers an extended-stay in most of their locations, being a pioneer and grabbing the United States' first extended-stay chain hotel.
Every room has a fully equipped kitchen with complete big refrigerators, coffeemakers, stovetop, and dishwashers. Also, it will be easy for each family to have door-to-door grocery delivery in many of the hotel chain's places.
About the Hotel Chain:
Residence Inn Hotels has over 874 locations with 107,680 rooms in the United States, Canada, and Mexico, with an extra 243 hotels with 30,417 rooms in the design phase.
The company's slogan is "It isn't a room. It's a Residence ".
5. Hyatt Place by Hyatt
Number of Locations: 350
Why This Place Is Ideal for Families:
Hyatt Place offers a convenient way for families to enjoy their vacations. At participating hotels, families can have their daily necessities delivered in under half an hour, 24 hours a day, seven days a week.
The hotel chain offers a variety of dining experiences and a market where families can choose what they want to have in their rooms. Most locations also are pet-friendly.
The hotel chain suites feature ample space that families will love. Each expansive rooms feature a comfortable, Cozy Corner, sectional sleeper sofa, a comfortable desk, a modern restroom, and other creature comforts.
About The Hotel Chain:
Hyatt Place is another subsidiary of the international multi-company Hyatt. The hotel chain has almost 350 locations internationally. Hyatt Place – a mid-tier brand, offers spacious rooms and bigger spaces for events and meetings.
6. Kimpton Hotels and Restaurants
Number of Locations: 68
Why this place is ideal for families:
Kimpton Hotels and restaurants have a limited hotel location, but many families stay here. The place offers multiple fun and entertaining activities for kids. Some Kimpton premises provide free bikes and perhaps scooters, and many have slightly more space than some other chains.
Parents will surely love the inclusions in the hotel chain like a fine wine night and some happy hour, a 'raid the mini bar' perks for elite visitors.
One engaging activity that will make families check in is their seasonal "secret password" game. People that utter the secret password will have an extra goody from the hotels. Kids will surely love the game and think about the magic words to get more goodies.
About the Hotel Chain:
IHG Hotels & Resorts owns the Kimpton Hotel & Restaurant Group, LLC, based in San Francisco, California. It currently runs 68 hotels totaling 13,357 rooms.
Indianapolis, Los Angeles, Paris, Barcelona, Frankfurt, Grenada, Bali, Tokyo, Shanghai, Hong Kong, Rotterdam, and Sanya have new hotel openings.
7. Gaylord Resorts
Number of Locations: 6
Why This Place Is Ideal for Families:
Gaylord Resorts offers a good family vacation spot with their fun-filled Cypress Springs Family Fun Water Park. Also, the guest will surely love the SoundWaves as an upscale indoor or outdoor water attraction.
Admission to Sound waves is $49.99 per individual, with children under three years old admitted free. The passes, which grant access to the entire theme park, are valid Monday through Thursday from noon to eight in the evening. Parking is available for a fee of $10.
There are also various dining options, a complete spa, world-class amusement, on-site shopping, and an award-winning country club for families to enjoy.
About the hotel Chain:
Gaylord Hotels is Marriott International's huge conference hotel brand. It consists of five large hotels with 9,918 rooms and attached convention centers.
There is also an overflow support hotel and one hotel with 1,903 rooms under construction. Ryman Hospitality Properties, Inc. owns the properties.
8. St. Regis Hotels and Resorts
Number of Locations: 53
Why This Place is ideal for families:
St. Regis Hotels and Resorts is one of the family-friendly hotel chains because of its fun activities and programs. The chain offers a Family traditions program, including Children's Club. In many spots, the child gets St. Regis gift bags, kid robes, and high-quality toys on occasion.
Adults will get to enjoy St. Regis's original cocktail, which is the Bloody Mary. Some locations also offer Polo, butler services, afternoon teas, and world-class spas.
About the Hotel Chain:
St. Regis Hotels and Resorts is a chain of luxury hotels. The chain has 53 locations with over 10,000 rooms worldwide.
The Marriott gained St. Regis as part of its acquisition to the former Starwood, its owner. SolidBlock developed a smart contract, and digitized framework for St. Regis Aspen became the primary individual asset real estate investment trust (REIT) in the United States to issue a Security Token Offering and trade on the blockchain.
9. Ritz Carlton Hotel Company
Number of Locations: 108
Why This Place is Ideal for Families:
The Ritz Carlton Hotel Company offers a good place for every family get-away. The hotel chain has a good place for kids known as Ritz Club provides a lot of fun and engaging activities for children.
While kids are happy with their club, parents can enjoy the amenities of their chosen hotel chain location. Also, some spots offer butler services that are uniquely convenient to every family that might encounter running a quick errand.
Suites and rooms of the hotel chain also adhere to the family's needs, such as a complete kitchen setup, a separate living room, and spacious bathrooms and bedrooms.
About the Hotel Chain:
The Ritz-Carlton Hotel Company is an American multinational corporation that operates The Ritz-Carlton luxury hotel chain.
The hotel chain has 108 luxury hotels and resorts with 29,158 rooms in 30 countries across the globe and 46 hotels with over 8,755 rooms.
10. Hawthorn Suites by Wyndham
Number of Locations: 110
Why This Place Is Ideal for Families:
Hawthorn Suites offers good extended-stay features for families. Their rooms have a well and fully-equipped kitchen setup to stay. The spacious suites provide all necessities, such as free Wi-Fi and a big living area.
There are on-site health clubs, laundry service, and complimentary hot breakfast at many locales. Families will feel right at home.
Additionally, every guest will be happy about the hotel chain's promo to stay four nights and get one night free this 2022.
Hawthorn Suites also gives families the most convenience in booking their stay through their newly launched mobile application. Mom and dad can book with over 8,900 hotels worldwide way quicker, enjoy comfortable in-room features, and take advantage of exciting Wyndham Rewards member extras even on the busiest days.
About the Hotel Chain:
the Hawthorn Suites hotel chain's owner is Wyndham Hotels and Resorts, based in the United States.
Conference rooms, fitness facilities, private pools, and a complimentary hot buffet dinner and breakfast are among the amenities provided by most Hawthorn Suites. It has 110 properties with a total of 10,633 rooms.
11. Travelodge
Number of Locations: 435
Why This Place is Ideal for Families:
Travelodge is a budget-friendly hotel chain in the international market. Families will love the hotel chain's double and family room with a comfortable king-size bed with a cozy duvet and four plump pillows.
Their rooms also include an attached bathroom, a large desk, a TV with free streaming, and Wireless internet. Guests can make use of the complimentary hair and body wash, as well as the coffee and tea-making facilities.
Parents will appreciate the newly renovated standard rooms of the place. The new feature includes a modern colorful interior, new blackout curtains, lighting systems, USB desk, and bedside charging stations.
Travelodge's unlimited breakfast begins at only £8.75 per person, and children under 15 eat for free for every full-paying adult. All of their hotels have an open on-site Bar Café.
About the Hotel Chain:
Travelodge refers to a set of hotel chains worldwide. It operates 435 properties in the United States, Canada, the United Kingdom, Spain, Ireland, New Zealand, Australia, and Asia, with 31,005 rooms.
12. Hyatt House by Hyatt
Number of Locations: 105
Why This Place Is Ideal for Families:
Hyatt House Hotels is a good family hotel chain that offers extended stays. Families will love the ambiance of having a house away from their homes. Hyatt House hotels provide the residential-style setup for more prolonged stays.
Families will appreciate the spacious den guestrooms and one-bedroom suites with full kitchens, lounge, oversized bedrooms, and elegant bathrooms. There are 24 hours fitness centers, On-site guest laundry, H market, outdoor commons with grills and fire pits, free Wi-Fi, and remote printing is available on free public computers.
This hotel chain is also pet-friendly, with an ample fee applied. Also, if families forget to bring something and do not want to purchase a new one, they can look at the borrow menu of the hotels. Borrows Menu is a great place to find essentials like yoga mats, headsets, kitchen appliances, cribs, and more.
About the Hotel Chain:
Hyatt House is the name of a Hyatt extended-stay hotel chain and was formerly known as Hyatt Summerfield Suites and Hotel Sierra. The hotel chain operates 122 hotels in over 100 cities around the world.
Hyatt house has a tactically expanding investment of 100 hotels varying from 75 to 300 rooms in the urban, suburban, and college settings.