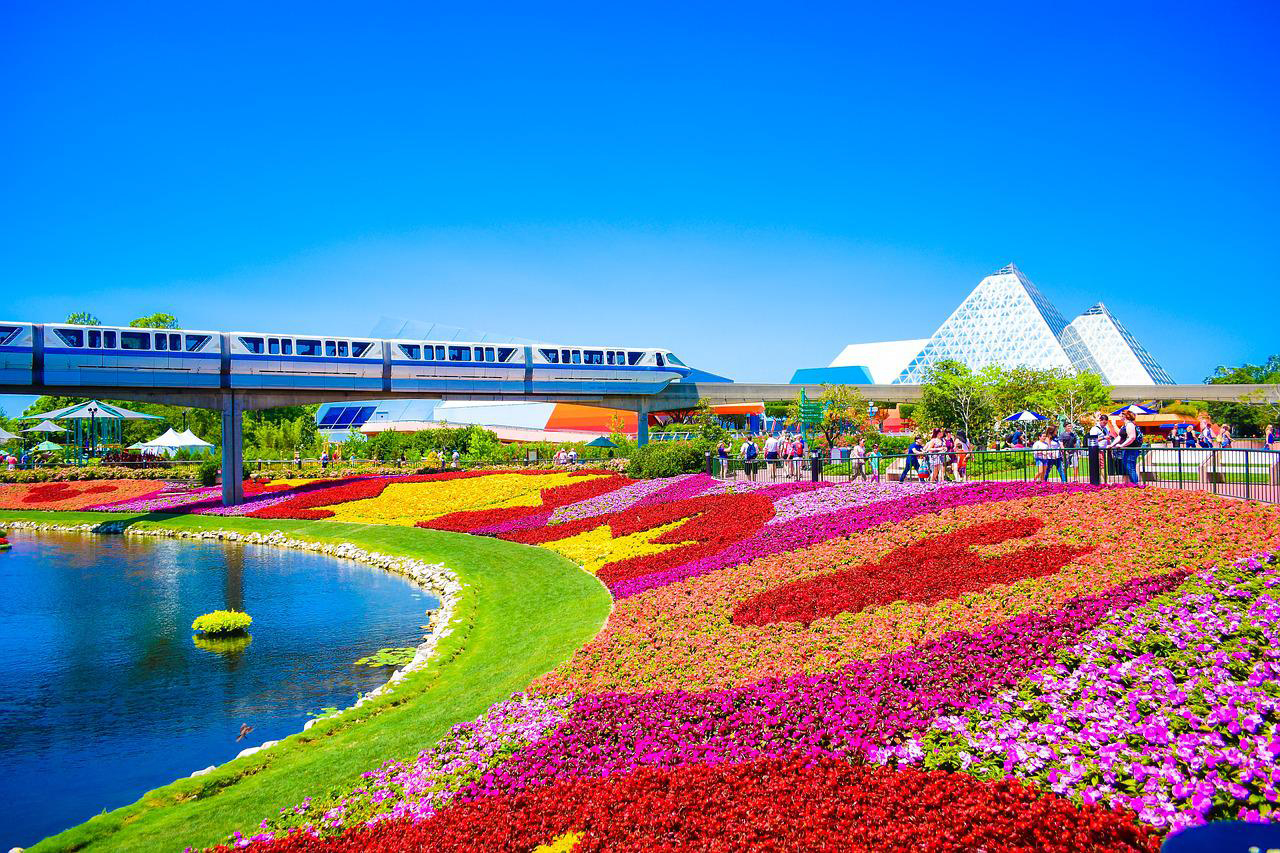 When everyone is stirring up about the best city where you can find amusement and theme parks stuck in one setting, I am sure the best answer to this is Orlando, Florida.
This metroplex is well-known for housing tourist attractions such as Walt Disney World Resort, Universal Orlando Resort, and Universal Studios.
However, Orlando can boast about various things that will surprise you if you are unfamiliar with the city's other side. It has a variety of natural beauty, dining options, educational opportunities, and amenities that you will enjoy even if you do not have a car.
Long lines at amusement parks can be very inconvenient, so we curated the best things to do here in addition to the amusement facilities that you used to seek out.
You should check out these hotspots, especially if you only have a limited time to visit this beautiful neighborhood in Florida.
1. Orlando Science Center
It is an excellent place to start your trip in Orlando by visiting Orlando Science Center.
The space is a well-known interactive science museum on Princeton Street. The area, which opened in 1960, focuses on the natural history of Florida and the Caribbean basin. The exhibits also progress from simple to complex science-related exhibitions and activities there and then.
This four-story complex houses an interactive exhibit for people of all ages, labs, workshops, an observatory, and other exhibitions.
The Orlando Science Center may appear small, but the dinosaurs, animals, and other creatures are well-maintained. They say this is more of a kid-friendly zone, but there is no age limit if you have a passion for science.
I enjoy wandering around the area, and you can easily spend two to three hours here without becoming bored. The Orlando Science Center does speak to a different side of town.
2. International Drive
Another tourist attraction in Orlando that you should not miss is the famous International Drive. This lane is full of restaurants, shops, museums, aquariums, nightlife, and other attractions.
Entertainment zones and carnivals are also making the long lane more vibrant. You can go on shopping sprees to stores and dine at places like no Chicago Pizza, Boston Lobster Feast, Kobe Steakhouse, and Café Tu Tu Tango.
The International Drive is an exciting destination, and if you get tired of walking, the I-Ride Trolley can help. It is worth spending a day roaming around the streets with another flock of visitors heading over here.
As a tourist or local, you can find anything here, from hotspots to the best accommodation yet, so do not forget to book your hotel near this lively environment to make it more accessible.
3. Escape Artists Orlando
Your Orlando experience should include an immersive adventure game at Escape Artists Orlando in Downtown Baldwin Park.
This iconic escape game has arrived in the city, and you and your team must solve puzzles, decipher codes, and discover secret passages in less than sixty minutes to escape. So, do you consider yourself an escape artist?
If you are not, this is an absolute must-try.
Escape Artists Orlando offers three rooms: the Dream, Baldwin Manor, and Ninja. These spaces are private, so whoever is with you will be the same people you will play with; no other guests can join your chamber.
They say the Ninja theme is the most difficult, so beginners should start with Dream. The game experts are also beneficial, and the creative rooms are the best I have seen in Orlando. If you happen to spend time in town, the experience here is well worth your time.
4. Café Tu Tu Tango
The aroma of food will entice you to dine at Café Tu Tu Tango, the International Drive's most famed restaurant.
Locals know that this restaurant is always busy, with customers coming from town. The diner serves a broad scope of meals, including breakfast, brunch, and seafood. There is something for everyone here.
Café Tu Tu Tango was a little crowded but not too bad on a weekday brunch because we got seats right away. Order their Cajun chicken egg rolls, cauliflower tacos, Smoked Thai Spareribs, Nashville hot chicken sliders, and dynamite shrimp lettuce wrap. Those foods are so good that you want to try everything else on the menu.
There are artworks for sale on their walls, which I believe contributes to the cozy atmosphere, as does the music that plays on occasion. Do not miss eating here when you are on I-Drive.
5. Gatorland
Do you want to have a one-of-a-kind experience in Orlando? Then perhaps Gatorland is a place you should visit as well.
This 110-acre property is home to hundreds of alligators, crocodiles, wild cats, birds, snakes, tortoises, snakes, and critters. You will also see the alligators' life cycle, from babies known as grunts to the 16-foot monsters in the Breeding Marsh.
I most appreciate this zone by visiting the White Gator Swamp, home to rare white alligators. Plus, you get to see brave souls doing the Zip Lines, or if you also want to venture into the extreme activity, why not? If you cannot see everything on foot, the Gatorland Express train is there to help.
One of the benefits of being a Florida resident is getting discounts here. Going here and spending the day is worth the effort.
6. Se7en Bites
Se7en Bites should be on your itinerary because it is one of the best dining establishments in Orlando.
This Primrose Drive restaurant serves southern delight for all three favorite meals: breakfast, brunch, and lunch. They have a hot kitchen and a bakery where you can take your goodies home.
We arrived on a busy weekend lunch, and the restaurant was bustling with customers. You should try the Chicken Pot Pie, Orange Blossom, Signature Chicken Biscuit, 5 Cheese Mac n' Cheese, and Se7enth Heaven Burger from their menu board.
So, you cannot leave without trying their desserts and baked goods, which you can either eat there or take home with you. The raspberry chocolate brownie and the pistachio chocolate chip were both delicious. Visiting Se7en Bites will undoubtedly satisfy your hunger that you could not pass it up.
7. Madame Tussauds
Madame Tussauds is a well-known attraction on the International Drive that you need to check out.
This space, also known as the House of Wax Figures, is the home of various wax replicas of famous people, superheroes, and other celebrities that you see on television. It is one of the most popular attractions in Orlando, luring thousands of visitors each year that you should not miss.
All the figures appear so realistic that you cannot distinguish between the real and the fake. I enjoy exploring the interior, especially the Music Star corner seeing Ariana Grande, Beyonce, and Ricky Martin's figures.
Madame Tussauds in Orlando is close to Icon Park, so you can visit tourist attractions in one area. When we came, the place seemed to be a little packed, so you should buy your tickets online and arrive at the opening time to avoid such a large crowd.
8. Wildflower Farm
Wildflower Farm is the best place to go in east downtown Orlando if you want to spend your day trip on a farm. Despite its name, Wildflower Farm does not have an abundance of flowers but rather many baby goats and other farm animals like pigs, Turkeys, and chickens, making it one of the town's hidden gems.
This small farmstead was one of the places I visited as part of the Party in the Pasture, an event where you can feed and play with baby goats. It was all wholesome fun with the goats.
They also offer Baby Goat Yoga classes, and if you are curious about what it is, you need to check it out. Wild Farm sells farm products and merchandise that you can buy and take home to complete your visit to this location.
9. Hash House A Go Go
After enjoying the International Drive, dine at Hash House A Go-Go.
This restaurant, located in the heart of downtown Orlando, has been serving the best menu of farm food, crafted cocktails, and Midwest-inspired meals for over two decades.
I was curious to see what the fuss was about, and they were correct. I ordered hash chicken, asparagus cast iron, and French toast, and the portions are all massive.
Their famous twisted farm foods include Andy's World-Famous Sage Fried Chicken, Hand Hammered Pork Tenderloin, And Hash House Meatloaf, which are delightful.
Hash House A Go Go is always packed on weekends, proving its popularity with locals and tourists looking to sample the great food in town.
10. The Social
The Social is a vibrant music venue located in the Downtown Area on Orange Avenue.
The space is a popular hangout in Orlando for adults who enjoy combining music and a bar in one location. If you want to listen to good music, this is the place to go in town.
The Social specializes in Indie music from Florida's local artists. It can hold approximately four hundred people, making it ideal for an intimate show of your favorite artists, allowing you to see them up close and personal.
The bar can get loud occasionally, mainly if popular bands or artists perform. To settle your night vibes, you can spend time with friends in this cozy setting and enjoy margaritas, cocktails, or Hendricks Gin.
Overall, this zone is worth visiting while strolling around downtown.
11. Ripley's Believe It or Not
Do you recall when you lived as a kid watching the anticipated 90's television show Ripley's Believe It or Not?
Suppose you are a millennial unfamiliar with this phenomenal show. In that case, Ripley's Believe It or Not is an American franchise that showcases all the bizarre events and items you are probably not familiar with at all.
They highlight the segment worldwide, and when removed from the air, the management placed the artifacts and items in Orlando's odditorium, a physical extension of Ripley's.
This place is where your curiosity lives, and you can finish roaming inside in more than an hour. The venue is small, but the artifacts inside are fascinating and interactive. If you missed the show and want to relive the stories, or if you are just a curious cat who enjoys museums, this place is worth a visit.
12. Outta Control Magic Comedy Dinner Show
If you get tired from your day trip to museums and parks, then end your day with a great dinner and live comedy show only at Outta Control Magic Comedy Dinner Show.
Experience Orlando's longest-running dinner show, interactive, entertaining, and hilariously funny. Because of the unique show here, the name speaks for itself. You are in for a one-of-a-kind entertainment experience, complete with an endless giggle and pleasing audience participation. I am glad I booked myself to see the spectacular show.
Dinner here includes unlimited fresh, hand-tossed cheese and pepperoni pizza, salad, beer, wine, soda, and dessert to expect a full meal and happiness.
The show is in the WonderWorks Museum, so you can also explore the gallery if you arrive early. When you visit this unique activity in Orlando, you will undoubtedly have an out-of-control night of fun, laughter, and a full belly.
13. Pirate's Cove Adventure Golf
To round out your International Drive adventure, pay a visit to the ever-beautiful Pirate's Cove Adventure Golf.
This zone is one of Orlando's best-kept secrets, providing the ultimate miniature golf experience. Everyone will enjoy exploring the mountain caves in this ample space, sailing across a full-scale pirate ship, crossing footbridges, and swimming beneath cascading waterfalls.
The place has lavish decoration of pirate props, adding to its allure. If you have children with you, they will adore the 18-hole miniature golf courses.
Pirate's Cove Adventure Golf is one of the best day trip activities available. Their main attraction is the new pirate ship, named the best in Florida. So, if you want to see why it is one of the best tourist attractions in town, aside from the amusement parks, the doors are open to all.
We summarize the top selection of the best things to do in Orlando, Florida, which is also fun, exciting, and accessible, like those well-known themes and amusement parks.
Surprisingly, there are more hidden gems that you can easily access, particularly in the downtown area, which you may not have noticed because it is underrated. So, if you want to engage in a different setup, better explore our must-dos.
If you want to share your thoughts on this article and your firsthand experiences, please leave your messages below so that we can interact with you.
It is truly a pleasure to write these words for you all. See you on our next trip, folks!