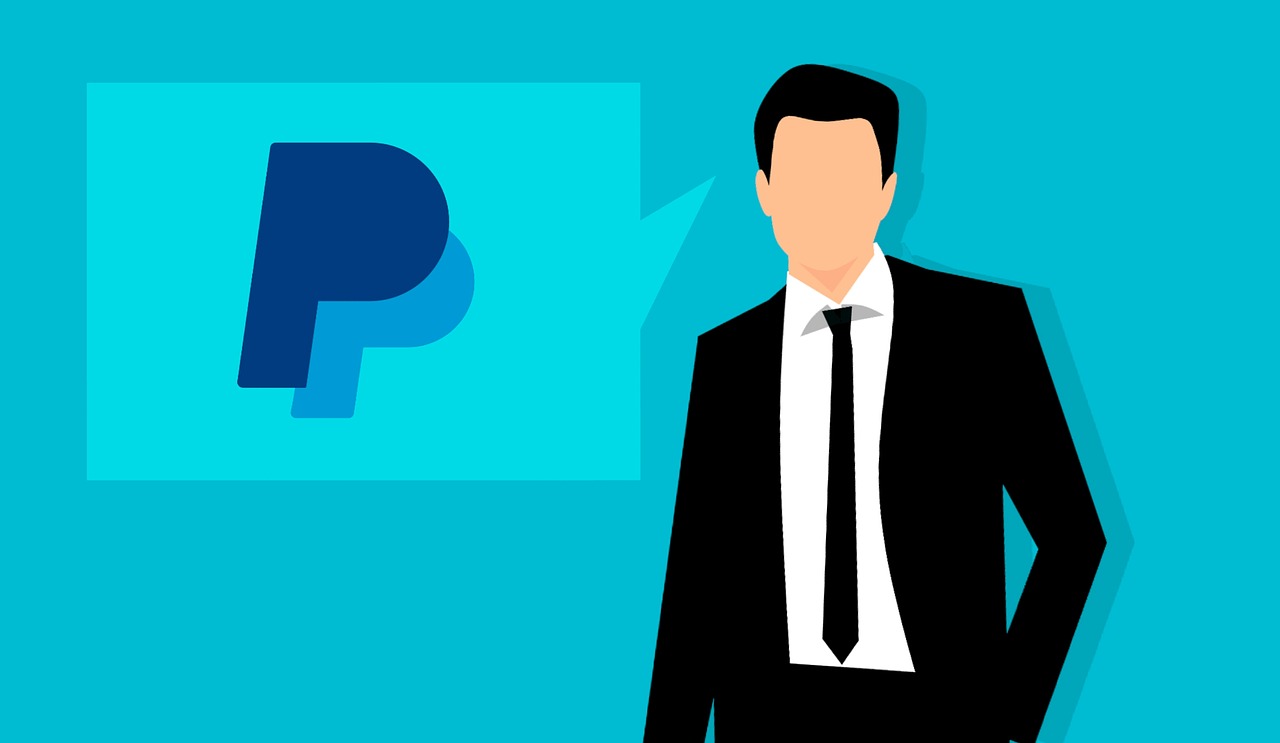 In the US, Airbnb accepts PayPal as a mode of payment. But this is not true in all parts of the world. Some countries do not accept PayPal as a mode of payment for Airbnb.
PayPal is an option when paying for your Airbnb reservations, depending on where you are.
How would you know?
To determine whether Airbnb accepts PayPal in your area, see if it is available on the checkout page.
If you do not see PayPal as a payment option, it is not allowed in your area. As such, you have to switch to another payment method for your reservation to push through.
How to Pay via PayPal
Suppose PayPal is available in your area as a payment method. Select PayPal as your payment method of choice. Once selected, a new window will pop up. The pop-up will take you to the login screen page of PayPal.
Once you are on the PayPal login page, all you have to do is log in to your PayPal account using your credentials.
Select one of the payment methods linked to your account. For example, if you linked your credit card or your bank account to your PayPal account, you can choose that.
Once you can select the linked payment method, confirm.
Read the policies of PayPal. Click "Agree" if you agree. Then, continue.
As soon as you click "Continue," it will immediately talk you back to the Airbnb checkout page. Here, you will confirm and finalize your payment.
Once there is authorization from PayPal on the amount paid for the reservation, they will then send a reservation request.
PayPal will only charge you once the reservation is finally confirmed.
If the reservation, for some reason, does not push through, PayPal will void your PayPal authorization. There will be no charges.
As you know, you need to have a linked bank account (or credit card) to your PayPal account. These steps are how you complete your Airbnb reservation.
Using Your Bank Account for PayPal
You can securely transfer your money from the bank to the Airbnb reservation when using PayPal. It is possible because of the PayPal Instant Transfer.
To use PayPal Instant Transfer, you need to go to your PayPal account.
You can set it up by connecting your bank account to source your funds to your PayPal account. The process takes about one or two days.
Set it up by placing a backup payment method. PayPal will only use the backup payment method if the Instant Transfer is unsuccessful. An example of a backup payment method is your credit card.
Once you finish setting up your linked bank account and the backup payment method, you can immediately use the Instant Transfer. You can now pay for your Airbnb reservation.
What are the payment options for Airbnb?
Airbnb accepts major credit cards like Visa, Amex, MasterCard, and Discover. Airbnb also accepts JCB cards and debit cards that you can use as credit cards. In addition, you can also use PayPal, Google Pay, and Apple Pay for your Airbnb reservations.
Millions of travelers worldwide use Airbnb for their lodging needs.
With Airbnb, travelers can book homes, apartments, and other types of accommodations during their vacations.
Airbnb is an intelligent choice because it allows you to rent properties. It is more affordable too.
But you have to know that travel and accommodation costs can quickly accumulate. With Airbnb, that depends on what type of booking you have.
How You Can Pay
After making that booking, Airbnb presents you with a couple of ways to pay. The first is by making a one-time payment. The second option is paying in installments.
In most listings, a payment plan is available.
These payment plans allow you to pay an initial deposit for your stay. If you do not wish to go with a payment plan, you will pay the total amount when the host confirms and approves your visit.
Depending on where you are, some payment methods may not be available.
In the US, you can pay via different payment methods.
You can also pay by using your major credit cards like Visa, MasterCard, and Amex. You can also pay using Discover or your JCB card.
Debit cards are also acceptable.
Aside from the cards, you can also pay for your Airbnb booking using Apple Pay, Google Pay, and PayPal.
If you are booking Airbnb outside the country, you have to check their website to see the payment methods you can use.
Paying cash is a violation of the terms of service of Airbnb. So, never pay in cash.
Airbnb and Long-Term Stays
First of all, let us define "long-term stays."
In Airbnb, long-term stays last for more than 28 days.
Here, the payment schedule may be a little bit different. The first payment will be at the time of booking. The following charges will follow monthly.
Why is Airbnb not accepting my payment method?
There could be many reasons why Airbnb did not accept your payment method. It could be the expiration of your card, an excess in your daily withdrawal, or a purchase limit set by your bank or credit card company.
Once in a while, Airbnb may not accept your payment method.
This unsuccessful payment could be because of a lot of reasons.
One common reason is that your card may have already expired. Another typical reason is that you may have already exceeded your daily withdrawal or purchase limit. Your credit card company or bank sets these limits.
Aside from these two common reasons, another cause of denial of your payment method could be a wrong billing address or phone number.
Sometimes, the billing address or phone number you enter may not match the billing address or phone number in your credit card records.
This step is for credit card companies to prevent fraud.
And finally, your credit card may not have enough funds for the payment to push through. This reason may also be applicable to debit card payments.
When faced with such a situation, always get in touch with your bank or your credit card company.
What is a PayPal credit account?
A PayPal credit account works like your traditional credit card. You can pay purchases using your card. You then pay the balance immediately, or you can spread your payments to a few months. However, the big difference is that it does not affect your credit score.
Sometimes, we wish for a world where you shop online without the need to key in your debit or credit card details.
This concept should add increased security measures.
Nobody can ever look over your shoulder while you key your card details. Nobody can get your credit card details and use them for fraudulent activities.
Well, that is what PayPal offers right now. It is in the form of PayPal credit.
PayPal Credit Explained
In 2008, they called it PayPal Bill Me Later.
It was a virtual credit card that rebranded and transitioned into today. It is paperless, cardless, and links directly to your PayPal account.
This link to your PayPal wallet can only mean one thing. And that is, you can view your balances, check your statements, and even manage your payments.
There are two other services.
One is PayPal Extras MasterCard.
The other is PayPal Smart Connect Card.
They both fall under the umbrella of PayPal Credit.
However, you should note that these two additional services include a physical card. We will focus more on the PayPal credit instead.
In general, PayPal Credit is like your usual credit card.
You make purchases and pay off balances right away. You can also opt to spread your payments over many months.
But these are the only similarities we can find.
There are also differences.
The Differences
Now, we go to the differences.
One of the most glaring differences is PayPal Credit's impact on your credit score.
When it comes to the initial setup, everything is similar. PayPal will start with a hard inquiry on your credit score. This inquiry will lower your credit score by a few points.
But don't worry. The reduced score is only temporary.
After the initial hard inquiry, PayPal will no longer report your credit activities to credit bureaus.
What does this mean?
It means that whether you are late in your payments or pay in advance, there is no impact on your credit score.
However, you cannot always be late for your payment simply because it does not affect your credit score.
It is because when you are late for your payments, PayPal will impose charges of up to US$27 for late payments. After the first instance of late payment, PayPal will charge you up to US$37 for the following late payments.
Your debts can build up fast. And this is hard to resolve.
Also, when using PayPal credit, you do not get rewards as you do with major credit cards. I mean air miles, reward points, or even cash-back deals that benefit the credit cardholder.
As of the moment, there is one beautiful advantage of using PayPal credit.
PayPal is giving zero interest on all your purchases that go beyond US$99. But make sure to pay your balance within the next six months.
PayPal Credit and its Uses
Now, which stores accept PayPal Credit?
I have some good news for you.
The good news is you can use PayPal credit in almost any business that accepts regular PayPal payments. This list of companies should include eBay (with a few exceptions).
What are the eBay exceptions?
These are purchases that belong to adults, alcohol, vehicles, and weapons.
Walmart, Home Depot, Overstock, and Best Buy are the other business establishments that accept PayPal Credit.
You see PayPal Credit as a payment option on the checkout screen when you purchase online.
But other websites do not show this. If you do not find PayPal Credit as an option, check if the company accepts PayPal payment.
If the company accepts PayPal payments, they also accept PayPal Credit.
All you have to do is first check PayPal as your mode of payment on the checkout page. The next page will show PayPal Credit as an option.
If you do not have a PayPal Credit account yet, you can always apply when you checkout.
All you must do here is provide your date of birth and the last four digits of your Social Security number.
After providing these details, you will read the Terms of Service. Click "Agree" if you agree. You will receive feedback about the application from PayPal almost immediately.
Also, note that your PayPal Credit balance payments can be from your PayPal wallet. It could also come from your bank.
Security
Like most major credit cards, PayPal Credit offers "zero fraud liability."
It means that you are safe when your account gets unauthorized purchases. And so, if somebody hacks your online account and makes thousands of dollars worth of purchases, you are safe.
You will get your money back.
PayPal Credit – Is it for you?
Now, you might ask this.
Is this the correct payment method for me? Would I use it?
If you are currently thinking about whether PayPal Credit is perfect for your lifestyle, you must remember that this is not free money. Like any other credit line, you have to be fully responsible for managing your finances, including your debts.
Even if it does not accept your credit scores, you have to remember that PayPal can always go after you in more ways than one.
You can find that in the "Terms of Service" before creating your account.
Now, the question is this.
Will you use PayPal Credit for your purchases?
You can tell me in the comments section.