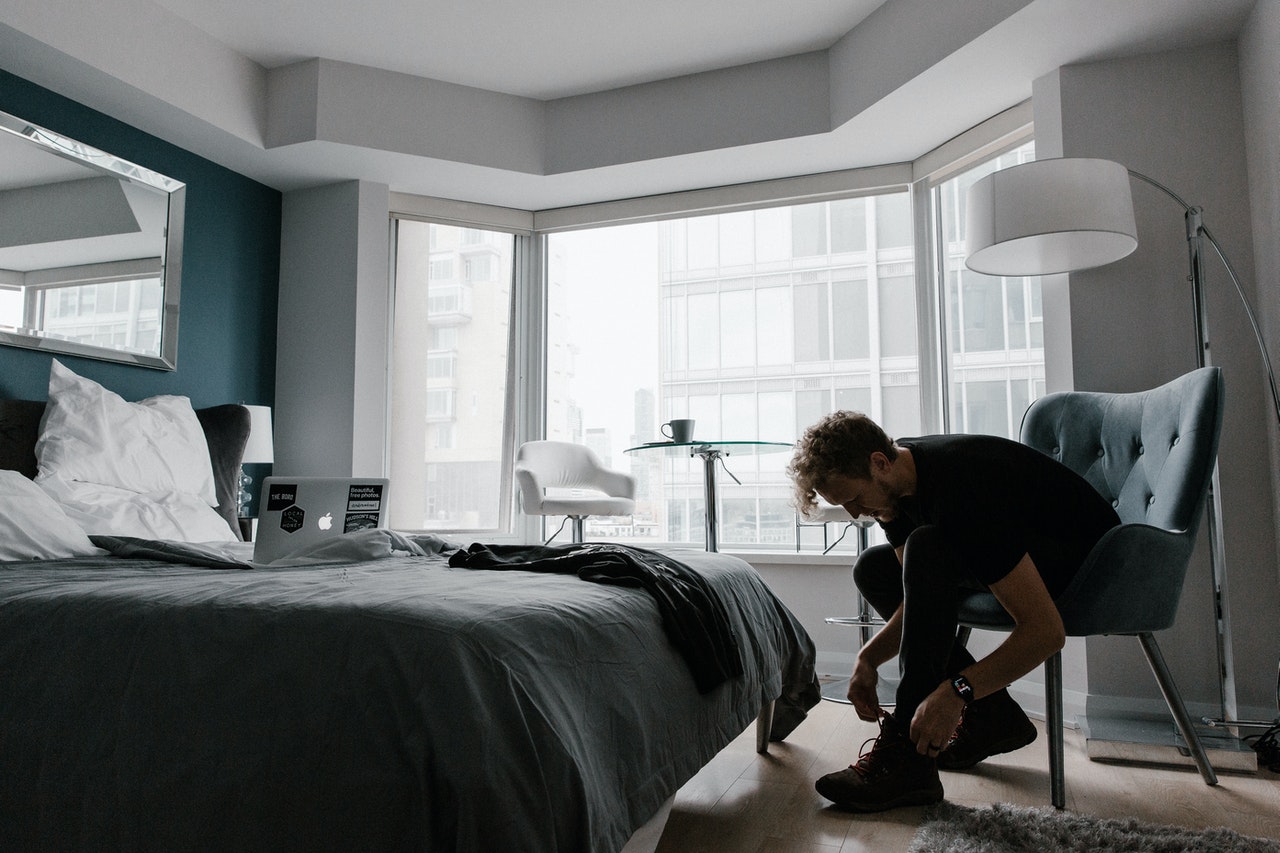 Most hotels typically price their rooms based on double occupancy. The room can cost more if you bring a third person. The fee can range from $20 to $50 for an additional person depending on the hotel's star rating.
Hotels call it a 'per-room pricing strategy.' Whether you are single or with a companion, the rate remains the same. Most hotels issue two key cards, as they assume, two individuals are occupying the room.
However, the hotel will charge you a certain amount when you bring extra guests – third or fourth person. Some properties will take a small fee for every additional guest in the room.
In this way, the hotel can compensate for every amenity used by the extra person. The hotel would still provide the additional guest with amenities. Some ask for an extra bed, toiletries, and even breakfast.
Do hotels charge per room or person?
Hotels use different pricing models when charging their guests. The hotel rate can be per room, occupancy-based, and per person pricing. Major hotel chains use rates per room and not per person.
However, this causes a lot of confusion among guests. Some guests bring more people in a standard room and assume that the hotel would not charge extra. They get surprised by the final bill upon seeing added charges in the amount.
Hence, it is crucial to know how a hotel charges its guests before a booking. It will give you time to prepare and avoid unnecessary debate at the hotel front desk.
Per room

Most hotels in the US, especially the exclusive ones, use a per room pricing model. A fixed rate does not usually consider the number of people accommodated. The exact rate will apply whether only one person is occupying the room or two.

However, keep in mind that per room charging is still double occupancy. Meaning, a standard room can only accommodate two people with the set price tag. The per-room pricing limits the number of guests to two because of the amenities given by the hotel.

The per room rating will not apply when you start talking about extra guests (third or fourth). A hotel may ask for more fees based on the number of people you bring in the room. The room rate will inflate because of more breakfast and extra beds requested.

For instance, Hilton Garden Inn in LA charges every extra person $10 per night. It goes the same way with Harrah's Las Vegas, which can cost $75 when you bring four guests to the room.

A hotel will not charge children or babies as additional guests. Since they are not using more resources from the hotel, the establishment can keep the set rate.

Occupancy-based pricing

For occupancy-based pricing, the rate varies according to different room occupancies. Some hotels have room occupancies like single, double, triple, and quadruple. The rate is heavily dependent on the number of people occupying the room.

Single occupancy is the cheapest, while quadruple occupancy is the most expensive. For hotels with this kind of hotel pricing, the staff will typically ask you how many guests would stay in the room.

Based on the number of guests you mentioned, the staff will provide you with the exact room occupancy. The guests will feel more accommodated since the amenities are well-provided.

If the room is unavailable for a specific occupancy number, the hotel can adjust the rate. So, if you are single but staying in double occupancy, the hotel can reduce your price. However, it is also subject to negotiation depending on the hotel policies. It also applies to three people staying in double occupancy; a hotel can charge more.

Per person pricing

A hotel charges its guest per person as half-board, full-board, and all-inclusive. These are types of accommodation based on the services included in the hotel pricing. Such services include meals and room.

Hotels provide guests with flexible meal plans while being compensated by their services. The pricing is very straightforward based on the amenities enjoyed by each person. Per-person pricing is also more convenient to compute compared to the first two.
Half board – a type of accommodation that typically includes two meals per day. You can enjoy breakfast and lunch/dinner per day for the entire duration of your stay. Half board meals are usually in a buffet setting with unlimited servings.
Full board – you can have breakfast, lunch, and dinner per day for this accommodation. Full board is also in a buffet setup that excludes unlimited drinks. You can only enjoy one serving of beverages, and you need to pay for a separate drink if you want more.
All-inclusive – means you can have all meals and drinks throughout the day. It includes the three main snack bars, room service, drinks, and beverages.
What does double occupancy mean when booking a hotel?
Double occupancy is often the source of guests' confusion among these accommodations. You might observe guests arguing with staff due to the extra charge for double occupancy.
Double occupancy rooms have rates set for two people. It means that only two individuals can stay in a standard room at the rate provided. The space typically has a king or queen-sized bed or two single beds to accommodate the guests.
The price for double occupancy rooms heavily depends on the rate for two people. Regardless of the number of beds and their sizes, you must pay the set rate. If you are a single guest, you still need to pay the full amount of a double occupancy room.
The area and dimensions of this room consider the comfort of two guests. Meaning, you can enjoy the full-service of hotels like beds, baths, storage, or even mini-bar.
Here are the things you must expect from a double occupancy room:
Furniture

A room with double occupancy has a standard queen, king, or double-sized room. If there are two beds in the hotel room, there is a space separating the bed and two nightstands on both ends. You will also see an armchair or lounge chair as part of the room interior. There is also a small closet where the guests can store their valuables.

Bathroom

Double occupancy rooms usually have a tub, shower, sink, and water closet. There are two sets of toiletries, as well. You can also see two robes, towels, and toothbrushes inside the bathroom.

Amenities

The rate in double occupancy rooms has inclusions for air-conditioning, thermostat, and heater. You can also enjoy a flat-screen television with cable or internet connection. Landline phones connected to the front desk are also part of the hotel amenities for the said room.

Two guests can enjoy these hotel amenities and hotel space from the rate provided by the hotel. If you bring more people, it is a different negotiation with the hotel staff.
Do hotels care if you have an extra person?
Hotels do ask about an extra person occupying a room. Aside from giving the proper rates, hotels are also concerned about the guests' safety. They are complying with the fire code and adequate safety standards. Hotels need to know the number of people to account for during emergencies.
Here are reasons why hotels ask the number of people staying in a room and why you should disclose the correct one:
To ensure the guest comfort

Hotel rooms can accommodate a certain number of people comfortably. The number of occupants in a room depends on square feet or how large a room is. Most hotels can limit the number of guests in a room because of the lack of space.

Also, you will not feel comfortable staying in a hotel room without enough space for you to move freely. You might not want to share a single-sized bed with someone, too.

To avoid losing out revenue

Double occupancy rooms can only account for two; for three or more, hotels can charge extra. Hotels may lose revenue if they extend their services to more people. Remember, additional adults mean more amenities requested from the hotel. Hotels can lose their resources and supplies if they do not charge an extra fee.

To ensure the safety of guests during emergency

Hotels have emergency plans in case of disaster. They need to account for the number of people staying in the building to execute the project properly.

The building has a corresponding egress capacity for fire escape and exit routes. If it exceeds the set capacity, the hotel cannot conduct an emergency evacuation. Too many guests may clog up the exit points, which poses more disaster.

The correct number of people also makes search and rescue easier. Emergency responders know the exact figure of people needing rescue.
Why do hotels charge for an extra person?
Hotel and hospitality is a profitable business industry. Hotels will charge an extra person to compensate for the goods and services rendered. They charge for an additional person to increase profit or revenue.
Here are the main reasons why hotels charge for extra guests:
Surcharges for additional occupancy

Hotels based their pricing on the operation and supply cost extended per guest. The basic room rate has already factored in the demand, star rating, amenities, and service value. You will not only be paying for room and meals but also supplies and operation costs.

Meaning, every additional adult occupying a room corresponds to hotel resources extended to the person. If more than people share the room, the hotel has the right to ask for surcharge fees. The fee recoups the costs of giving the guests extra items and services beyond the rate provided.

Surcharges for additional amenities

More adults occupying a room means more people are using the hotel amenities. Some guests ask for a supplementary daybed, more toiletries, extra linens, and pillows. These are hotel resources extended to the third guests, not part of the quoted hotel rate. A hotel can usually justify the cost incurred by the extra person.

Considerations

Even if hotels based their pricing on double occupancy, some cater to families. To avoid the cost of paying additional fees or surcharges, look for hotels that can cater to large groups. Some hotels do not charge children within a specific age group. However, it still depends on the hotel policy to ask for extra fees or costs.

The hotel and hospitality industry is a lucrative business opportunity. Hotels have the right to charge more since they extend their goods and services for each guest. It is also their way to ensure that their guests are comfortable during their stay.

For guests, paying an extra amount of $10 to $50 per night means enjoying all the amenities the hotel can offer. Your stay is comfortable with a hotel treatment given to a regular paying customer.