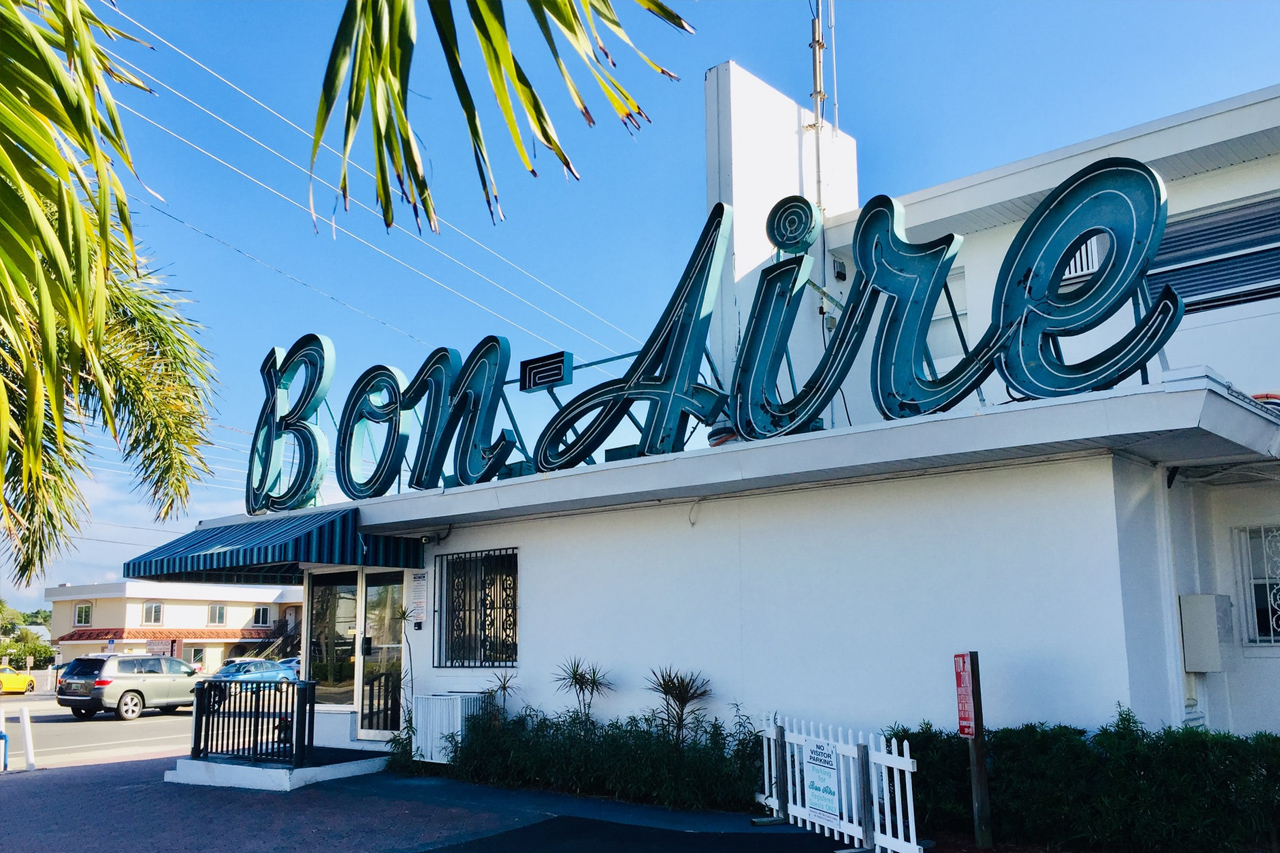 St. Petersburg, Florida, is not the "Sunshine City" for nothing since there are endless recreations people can do here under the sun. Located on the Gulf Coast of Florida, residents are lucky to experience about 361 days of sunshine, famous stunning beaches, subtropical climates, and affordable rents.
The metropolis has also been a popular relocation choice for retirees and families because of its several benefits. However, no city is perfect. St. Petersburg also has downsides that you might want to discover before settling.
Hence, we provided an extensive list of the Sunshine City's pros and cons for you to take note of if you consider moving to this city. By weighing what suits your lifestyle well and which things are non-negotiable for you, you will be able to gauge if St. Pete has all you need or not.
Is St. Petersburg, Florida, A Good Place to Live In? – Sunshine and beachy paradise!
The Good Side
Accessibility to other towns
Living in St. Peterburg means you are just about 30 minutes to an hour's drive away from neighboring cities. Therefore, if there are things that Sunshine City lacks, its accessibility to other towns compensates.
For instance, if you can't find your ideal job in St. Petersburg, you can try looking at Tampa Bay. Since it is only around a 30 to 45-minute drive from St. Petersburg, you can commute to and from work. Hence, your job options get wider because of the city's location.
You can also spend your vacation at Fort Myers, Cape Coral, Sarasota, and Hillsborough County without needing to ride an airplane.
No winters mean no chilly days
If you are a huge fan of four seasons all year round, sorry to say, but St. Petersburg is not the place for you. On the contrary, if you prefer a subtropical climate, rest assured that the Sunshine City always lives up to its name.
Florida only has two seasons annually, and St. Petersburg is no exception: wet and dry. You can expect to experience the state's wet season beginning in late May and its dry season starting mid-October.
St. Petersburg's temperature all year round usually rises from 56°F to 89°F and rarely drops to 46°F or above 93°F. As a result, moving to St. Petersburg means dealing with abundant sunshine and no traces of snow.
Walkable community
One of the best pros of living in Sunshine City is it is very much walkable. Moreover, it is among the most walkable cities in the United States and ranked 3rd as the most walkable city in Florida.
For years, St. Petersburg consecutively ranks high in terms of walkability aspect. Below are the top three communities in Sunshine City with the highest walk score:
Historic Kenwood
Downtown St. Petersburg
Historic Old Northeast
You'll be surprised to know that Downtown St.Petersburg is the most walkable area in St. Pete and has a walk score of 90.9 over 100, which is very impressive!
Walking provides benefits not only to your health but to your finances and environment as well. Therefore, you won't necessarily have to ride a car whenever you do daily errands in St. Pete.
Interesting demographics
St. Petersburg is not only a diverse city in terms of race but also has exciting demographics. The city's population of 264,404 is home to the following age ranges:
4.9% composed of ages five and below
Retirees (65 years old and up) make up 19.3% of the population.
There are 16.6% of people under 18 in the city.
Based on the data above, you can tell that St. Pete has been a prime destination for retirees and has also attracted young adults to its vibrant culture.
Furthermore, the metropolis has an active LGBTQ community which adds to the city's colorful and dynamic environment. Moving to St. Pete means you won't find a difficult time adjusting.
Fabulous beaches await you!
Beach goers may automatically see St. Petersburg as the ideal city to move to, and that sure is right because the town has some of the most fabulous beaches! Aside from this, the sunset here is so dreamy and spectacular that you will never be able to turn away your gaze.
To name a few of the astonishing beaches in the Sunshine City, refer to the list below:
St. Pete Pier: located in the downtown area, St. Pete Pier is the city's new 26 acres of parks, shops, restaurants, and waterfront views with gorgeous public art showcases.
Madeira Beach: this beach is the perfect escape that surprises you with its 2-mile-long stretch of sand where you can create carefree lifelong memories.
St. Pete's Beach: as per TripAdvisor, it is the number one best beach in the United States, boasting a 7-mile-long attraction full of beaches, restaurants, hotels, parks, pier, and ramps.
Other beaches you can find here are Indian Rocks Beach, Treasure Island Beach, and Fort De Soto Park. There are still a lot of beaches to see in this city and the towns surrounding it, which makes it a haven for thalassophiles.
Sports fans can have fun here too!
Whether it be baseball, football, or hockey, St. Petersburg has professional teams you can root for during seasonal games.
For baseball, St. Pete has the Tampa Bay Rays; for hockey, cheer for the Florida Panthers; if you prefer football, place your bet on the Miami Dolphins.
Aside from cheering, you can also try playing golf courses or go fishing, hunting, surfing, jet skiing, and paddle boarding here at St. Pete! Thus, it can be a paradise for people with a very active lifestyle.
The sensational art scene and entertainment options
St. Pete is not always about beaches and water sports. It has seven art districts, countless parades, and epic fun festivals.
For art enthusiasts, you will never regret moving to St. Petersburg because it is home to some of the most famous museums and galleries in the country:
Chihuly Collection: For over 40 years, Dale Chihuly has created the finest, organic, and innovative studio glass artworks, and you can witness his creations here in St. Petersburg.
The Dali Museum: the ever-famous and unique Salvador Dali has over 2,400 of his astonishing artworks in Sunshine City. Here, you can come face to face with his most famous painting, The Disintegration of the Persistence of Memory.
Besides museums and galleries, the metropolis also has yearly parades and festivals that you would love to join. Come and celebrate some of the local favorites celebrations here in St. Pete:
St. Petersburg Fine Art Festival
Other celebrations you wouldn't want to miss are the city's roster of music festivals, like The Sunshine Music Festival.
The Bad Side
Watch out for hurricanes and lightning.
Since St. Pete is near the Atlantic Ocean, you better watch out for possible hurricanes. Although the metropolis doesn't usually take a direct hit from storms, the intensity will likely be less severe when it does.
Nevertheless, you still have to watch out since there is still a chance such storms will occur yearly from June through November.
Another disrupting occurrence in St. Petersburg is lightning. It may not be a big deal for some, but you should know that statistics prove that the number of people killed by lightning in Florida is alarming.
33 transit score
Sadly, Sunshine City doesn't have a good reputation regarding transit and traffic. Because of the limited public transportation to help go around the city conveniently, St. Petersburg earned only a 33 transit score.
Finding train, subway, or light rail systems for transportation here is low, and you may need to consider owning a car or bicycle. On the brighter side, most parts of the city are walkable, and its bike score, 59, is relatively high.
Since the metropolis has limited public transit and has a dense population, expect to experience traffic now and then.
Touristy city
We all know that St. Petersburg is a popular destination because of its pristine beaches and engaging festivities. However, this greatness faces consequences that some locals struggle with, especially during peak season.
More tourists come to the city to have fun, and even though it helps boom the economy, you may have to deal with the overcrowding. You will have to compete with tourists regarding restaurant reservations, beach spots, parking slots, and more, which can be very inconvenient.
What Is the Cost of Living in St. Petersburg, Florida? – A cheap and picturesque city in Florida
The Good Side
Reasonable living prices
Florida is a state known for its subtropical cities boasting several tourist destinations; thus, you can expect that the prices here are high. However, St. Petersburg's living cost is reasonably affordable compared to a few other cities in Florida.
Sunshine City's cost of living is 7% lower than the national average. Regarding the cost of living index, the city has 98.6 over 100, once again stating that the prices here are lower than the country's average.
To explain further, compared to the national average living cost, utility and transportation fees here are 2% cheaper, while healthcare prices here are 4% lower.
For example, a dentist visit here will only cost you $96.90, and you will likely pay $4.26 per gallon for gasoline.
Therefore, if you plan to live in Florida, you might include St. Petersburg in your options.
Affordable real estate market
Another great thing about living in St. Petersburg is its affordable real estate market. It might be surprising since St. Pete offers fantastic views of the sea and its proximity.
The metropolis' median home price is only $324,556, whereas the median rent is $991.45 monthly. Therefore, the house prices in St. Petersburg are 19% lower than the national average, which makes it a rent-friendly and a dream city to build a home.
The Bad Side
Price hike
Unfortunately, prices are slowly rising in Sunshine City. Although some things remain cheap, prices of grocery items are higher than the national average. Moreover, it is most likely that housing prices may rise in the future due to the new constructions happening.
Residents must pay grocery prices 3% higher than the country's average. For example, ordering a burger can cost you $4.90; you have to pay $3.47 for a bunch of bananas.
Why Work in St. Petersburg, Florida? – one of the best cities to look for work!
The Good Side
Among the top cities for job seekers
St. Petersburg boasts a low unemployment rate of 2.30% and has showcased rapid job market growth in the past few years. Despite the crisis faced during the pandemic, St. Petersburg continues to boom with a job market increase of 2.3% and will probably reach 4.20% growth in the next decade.
In addition, because of the city's thriving economy, it has been included among the top cities in the United States for job seekers! The city flourished thanks to its world-renowned art scene, globally recognized tourist attractions, and diverse culture.
As a result, it attracted more companies, leading to plenty of job opportunities. The major leading sectors in Sunshine City are data analytics, financial services, and healthcare.
Furthermore, St. Pete became home to several Fortune 500 companies, such as:
Raymond James
Wellcare Health Plans
Jabil
Hooray! no state income tax
Moving to any Florida city means you won't be paying any state income tax! Compared to the nation's income tax average of 4.6%, levied income tax is a great advantage.
Besides this, Florida ranks 4th among the lowest tax rates in the country in the form of property, excise, and sales taxes.
The Bad Side
Job diversity is not a thing yet.
Unfortunately, St. Petersburg is not an urban business center. It means that when you compare it to Tampa Bay, the latter offers more professional job careers thanks to the big corporations.
Since St. Pete lacks more prominent corporations, job seekers looking for jobs requiring a diploma or a degree will likely find it challenging to look for a job here. The job openings in the service industry are too abundant here, resulting in less diversity.
However, this doesn't seem all bad since Tampa is only a short drive from St. Petersburg. Therefore, working in Tampa and going home to your dream city can be a good idea.
St. Petersburg is not only an ideal vacation spot but is also a livable city known for its bountiful beach fun, celebrations, proximity, walkability, and work opportunities. Sunshine City may not be perfect since it has a fair share of downsides.
On the other hand, St. Petersburg is worth considering if you feel like living in Florida. Maybe, Sunshine City is the one you have been looking for all this time. Let us know what you think about St. Pete based on the pros and cons enumerated in this article.