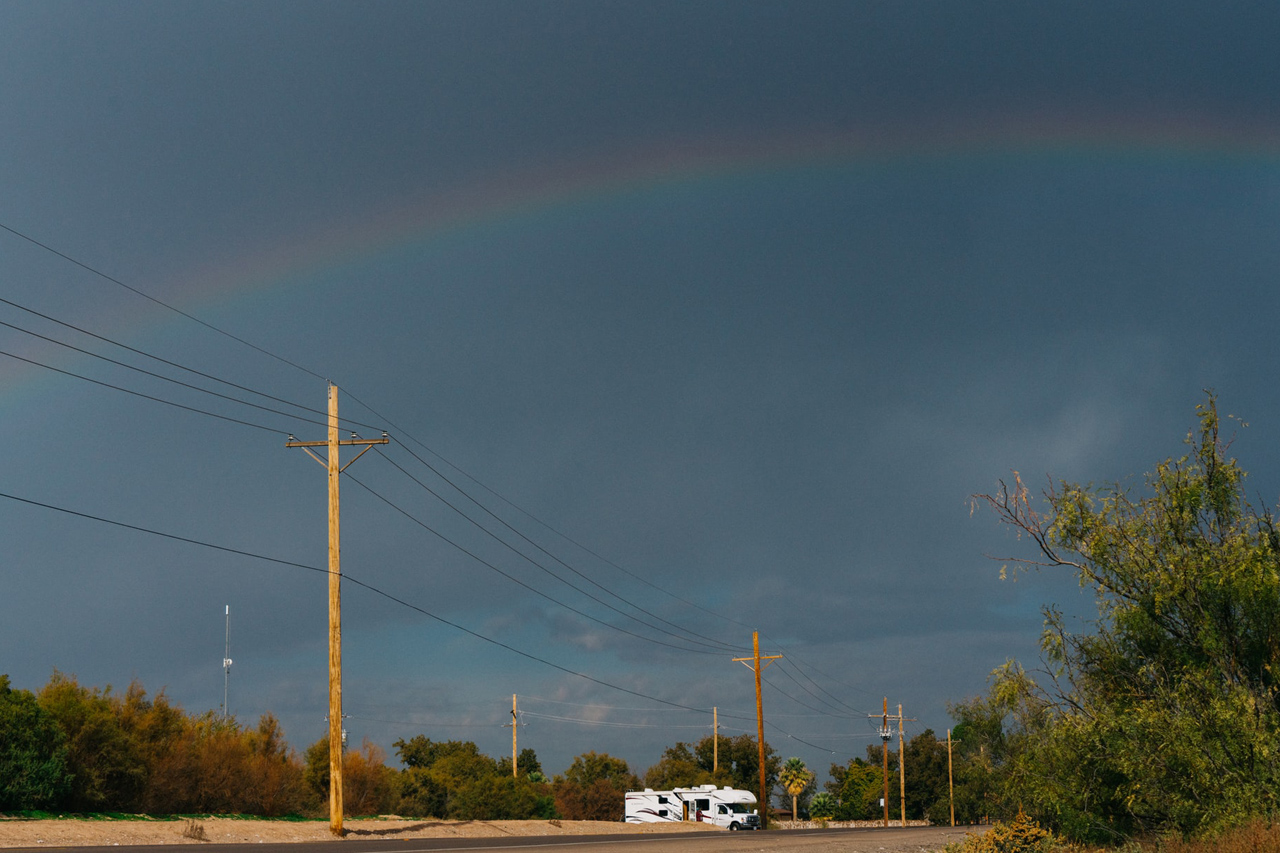 Arlington is a city in Texas located between Fort Worth and Dallas. With an area of 99.44 mi², Arlington is Texas' seventh largest metropolis and is home to 401,047 residents as of 2022. It may not have the same popularity as other Texan cities, but Arlington has a charm you cannot resist.
Notably credited as one of the fastest-growing cities in the United States, you can expect that the economy in Arlington is relatively stable and thriving. The metropolis is an industrial hub with significant involvement in manufacturing products like electronics, rubber, and plastics.
However, living in Arlington also has disadvantages you need to know before packing your things into this big-city-like atmosphere. In this article, we've highlighted the essential pros and cons of what it's like living in Arlington that will help you decide before calling a professional moving company.
Is Arlington, Texas, A Good Place to Live In? – Endless fun!
The Good Side
Have fun under the sun!
Like the rest of Texas, Arlington has plenty of sunshine throughout the year, making it an excellent place for family vacations and weekend getaways. You and your loved ones can have practically never-ending fun in the sun.
Adventure seekers will be thrilled to learn that Arlington is home to the first-ever Six Flags park! Six Flags Over Texas is one of Arlington's main attractions, with 212 acres of rides and entertainment for everyone.
For those looking for a more thrill-seeking adventure of a lifetime outdoor activity, Tempest Tours offers a storm-chasing. Founded in 2000, it earned enormous respect in America, where there's an excellent possibility you can see the best storms while prioritizing safety.
Other outdoor fun includes River Legacy Parks and Hurrican Harbor Arlington. Hence, countless activities are waiting for you to try at Arlington.
Boredom is out of the picture.
Besides outdoor activities, the city also boasts numerous indoor and downtown entertainment that you would surely love.
Enjoy a date night with the love of your life at Texas Live! Located in the new entertainment district, Texas Live! is the perfect place where you can find various restaurants, live music, and festivals in one place.
If you are interested in art, check out these two attractions downtown: Arlington Museum of Art and Levitt Pavilion of Performing Arts.
Get inspired and be educated by visiting the different existing exhibits and programs in the Arlington Museum of Art. On the other hand, you can spend a lovely night witness top-tier theatrical performances at the Levitt Pavilion of Performing Arts.
Whatever activity you're looking for, Arlington never lacks things to do.
Dominated by sports
Arlington is a sports paradise for people who loves watching and playing sports. Moving to Arlington is something sports enthusiasts would likely say yes to right away because the city is mainly known for its sports.
This Texan metropolis is home to the world-famous Dallas Cowboys and the Texas Rangers. Each of these sports teams has its stadium. For instance, Texas Rangers' home court is the Global Life Field, while Dallas Cowboys' is the AT&T Stadium.
Weekly, you can expect thousands of fans cheering for their team, which indicates that sports dominate Arlington almost to the fullest.
If you prefer to play sports over watching, you can do a basketball match at George Stevens Park basketball court or play golf in the afternoon at MeadowBrook Park in downtown Arlington.
Unbeatable location
Because of Arlington's location, situated between two enormous Texan cities: Dallas and Fort Worth, you have the best of both worlds. Imagine reaching either city for a few minutes; you can quickly go back and forth for work, vacation, or a short visit.
It would only take around 45 minutes from central Arlington to reach downtown Dallas. Meanwhile, the distance between the east of Fort Worth and downtown Arlington is only 14.6 miles.
For example, you can go bar hopping through the night in Dallas and reach home in less than an hour. Or, take a day tour at some of Fort Worth's top tourist destinations without having to drive or commute too far.
Therefore, it would feel like you live in three cities because of Arlington's short distance to both cities and accessible location.
Better weather
Texas is undeniably hot and humid among the states in America, especially during the summer season. However, not all cities in this state experience the same temperature all year round.
Compared to other southern Texas cities like Houston and San Antonio, residents in Arlington enjoy not-so-hot and muggy summers. Because of Arlington's weather, residents and tourists enjoy numerous outdoor fun without getting bothered by sweltering heat like Phoenix's.
During winter, locals usually experience mild temperatures that rarely dip below freezing, with only under one inch of snow to dust off.
Retirement benefits and programs
Arlington, Texas, provides a comfortable life for retirees by implementing various programs and benefits solely for those who want to spend their golden age in this city.
Retirees can review their insurance plan options yearly and will receive medical benefits, like dental and vision, to name a few.
With regards to existing programs, below is a list of a few agencies offering services for senior citizens in Arlington:
Meals on Wheels Inc. of Tarrant County
Area Agency on Aging
Mission Arlington Medical Equipment Closet
Salvation Army Family Center
Alzheimer's Association of Tarrant County
Great schools
If you plan to take your education to a higher level or look for the best schools to enroll your children, Arlington has around 22 private schools and 101 public schools that you can choose.
Moreover, the Arlington Independent School District (AISD) has earned numerous accolades in the past years, such as an award-winning special education program and being named the Best Community for Music Education for 13 years. It is also Texas's 11th largest school district.
For higher education, check out these notable higher education schools in Arlington:
These universities not only serve students but also offer enriching events, programs, and cultural awareness available to locals.
Multicultural city and friendly locals
One of the city's best aspects is its diversity. Arlington welcomes people from different walks of life and ranks 12 as the most diverse metropolis among the 228 cities in the United States.
The city also has friendly locals, and you will most likely feel welcome even though it wasn't long since you moved into the community.
The Bad Side
Traffic and virtually non-existent public transit
Unfortunately, you would need to consider having a car if you plan to live in Arlington. The reason for this is that the transit system in the city is virtually non-existent. It means that for years, Arlington's most significant shortcoming will always be its lack of public transit.
If you still prefer traversing the metropolis using public transportation, you need a lot of patience to withstand this incredible ordeal.
Another feat is the traffic in Arlington. Especially on its major highway connecting Arlington to Fort Worth and Dallas, I-30, traffic is a nightmare. Since the city is between two major Texas cities, it is no wonder that the constant traffic congestion is apparent in Arlington.
Various private cars, cargo, trucks, or public vehicles pass through Arlington to reach Dallas or Fort Worth. Therefore, adding a load of inconveniences to the residents.
Subpar food scene
You may have heard that Texas has one of the most life-changing cuisines in the country. However, Arlington is an exception because the metropolis has a subpar food scene.
Compared to the food scene in neighboring Texas cities like Dallas and Austin, Arlington lacks extraordinary food, which means there is nothing special to look forward to here.
There are no Michelin star restaurants in the metropolis nor a staple food that distinguishes Arlington from other cities.
Low safety index
The metropolis has a safety index of only 11. It means that Arlington is safer than 11% of all cities in the USA. Therefore, crimes in Arlington are prevalent, making it an unsafe city.
The crime rate in Arlington is 24% higher than the rest of Texas and 33% higher than the national average. For example, the total crime rate in the city is 37.66 per 1000 residents. Thus, the city experiences 150 crimes per square mile compared to Texas' 29 crimes per square mile.
In Arlington, there is a 1 in 192 chance that you may become a victim of violent crime. Meanwhile, you have a 1 in 31 risk of becoming a property crime victim.
Therefore, if one thing will hold you back from moving to Arlington, it will most likely be its crime rate.
Tornadoes
Indeed, it is not shocking that the most respected storm-chasing tour is in Arlington because apparently, the city is a tornado alley.
If you come from a town with no tornadoes, moving to Arlington means you have to buckle up and face severe storms, mainly in spring.
What Is the Cost of Living in Arlington, Texas? – live the American Dream
The Good Side
High chance of owning a house
When you decide to live in Arlington, you are one step closer to achieving that American Dream of owning a house! Among 228 cities, Arlington ranked 44th best for owning a home.
Furthermore, housing costs in this city are 12% lower than the national average. Therefore, the median rent in Arlington is only $1,066 per month, whereas the median home price is only $348,954.
Some good neighborhoods to consider moving to in Arlington are Interlochen, Green Oaks, Lamar Boulevard, and Meadowbrook.
Meager cost of living
Although Arlington isn't too cheap, it isn't too expensive either. Arlington's overall cost of living is 2% lower than the national average.
Healthcare in the metropolis is 4%, and the transportation fees are 7% lower than the national average. For example, a dental visit in Arlington will only cost you $96.49, while gas is only $4.06 per gallon.
The Bad Side
High property and sales tax rates
Despite Texas' no income tax rule, the state has property and sales tax that you need to pay.
In Arlington, the combined state, county, and city sales tax is 8.25%, which is 2.25% more than the average in the state.
On the other hand, Arlington's property tax rate of 2.32% is significantly higher than the state property tax rate of 1.93% and the national average of 1.21%.
Therefore, living in Arlington means paying above the national and state average property and sales tax rates.
Why Work in Arlington, Texas? – Abundant work opportunities
The Good Side
A stable and thriving economy
Finding work in Arlington won't be your problem. In such a city, you are more likely to worry about crime rather than getting anxious about finding a job.
As of May 2022, the city's unemployment rate is 3.50% which is lower than the national unemployment rate of 3.60%. Aside from this, Arlington is facing a 2.7% projected growth in the job market plus a 38.9% potential growth in the future.
Among its roster of diverse sectors, it considers its tourism industry the main one employing numerous locals in its hotels, theme parks, and tourist attractions.
Some top employers with a prevalent presence in the city are Texas Health Resources, The University of Texas at Arlington (UTA), JP Morgan Chase, General Motors Arlington Assembly, and Six Flags Over Texas.
In addition, you will find even more job opportunities in the surrounding cities like Dallas and Fort Worth if you plan not to work in Arlington.
No income tax
One of the pros of living in Texas is that there is no income tax. It is such a privilege that no residents want to trade-off.
Hence, moving to Arlington means you will enjoy not paying income tax.
The Bad Side
Lower median household income
Even though work opportunities in Arlington aren't hard to find, you might be bothered to know that the city's median household income is lesser than the national average.
The United States' median household income a year is $53,482; meanwhile, it is only $53,055 yearly in Arlington. Therefore, Arlington's median household income is $427 short.
Moving to Arlington, Texas, can be a great deal for some and a no for others. Nevertheless, if you are considering moving to Texas, you might want to check out Arlington and see if it caters to your needs.
Arlington, Texas, is a fun, relatively cheap, and economically stable city anyone can dream of spending the rest of their lives. Thus, we hope this article clarifies your queries about what it's like to live in this city.