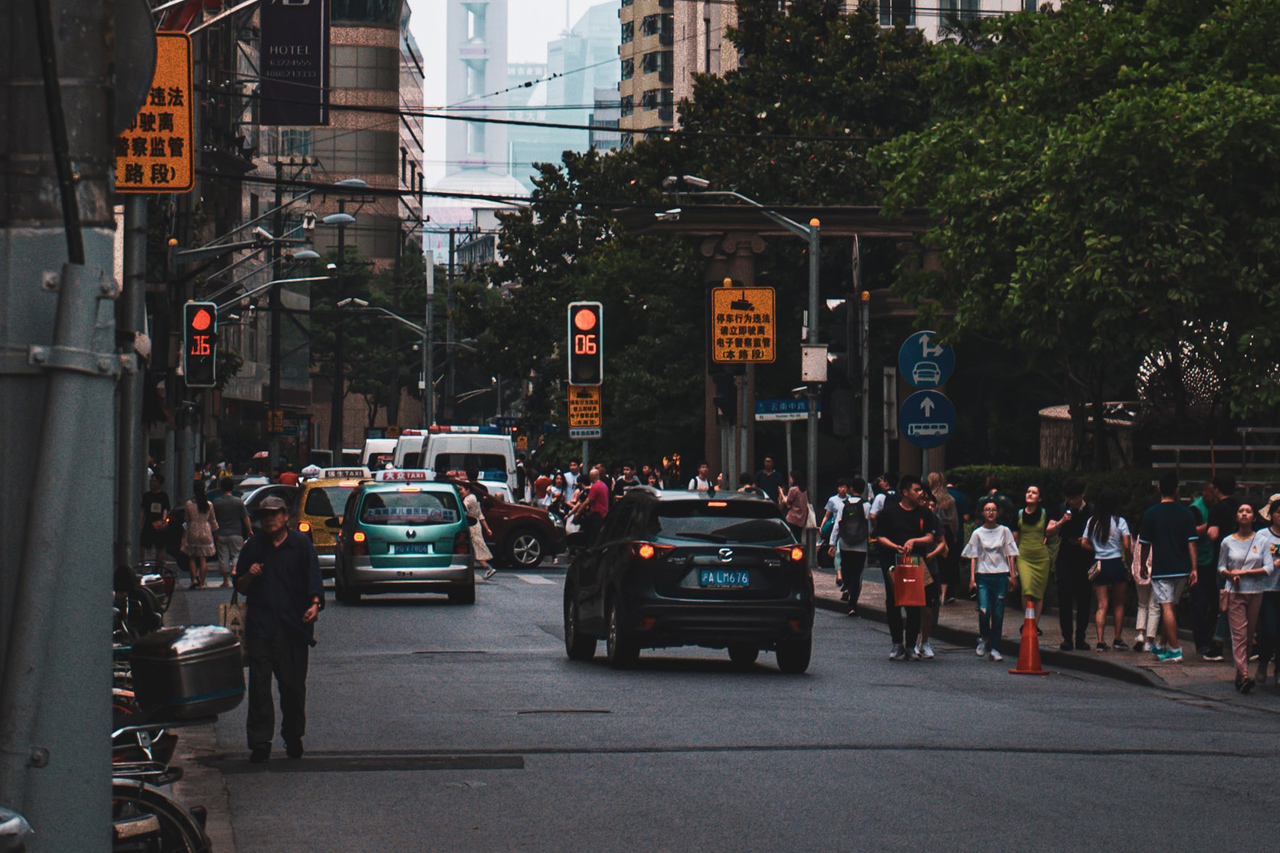 Chula Vista is a Spanish word that translates to "beautiful view." The city undeniably lives up to its name, with a picturesque landscape of over 52.09 mi² of majestic canyons, mountains, hills, trail parks, and coastal landscape that highlights its beauty.
It is the seventh largest city in Southern California, the 15th largest in California, and the second-largest in San Diego County. In addition, Chula Vista is famous for its safety since it has been one of California's safest places to live for years.
However, like any other California city, you need to earn more in Chula Vista to sustain your living expenditures. Before concluding, it would be best to know more about Chula Vista to see if it coincides with your current lifestyle.
Is Chula Vista, California, A Good Place to Live In? A fantastic city in San Diego County
The Good Side
High-quality public schools
Chula Vista boasts high-quality public schools that will provide your children the learning support they need to succeed academically. There are dozens of above-average elementary and high schools available for you to choose from in the city.
Chula Vista Elementary School District serves children in grades K-6, whereas the Sweetwater Union High School District serves students in grades 7-12.
You may also consider enrolling your kid at the largest high school in the city, Eastlake High School, hosting over 2,900 students yearly and has a school rating above the state average.
For higher education, the metropolis is home to Southwestern College and is near the top-rated colleges in California, including the University of San Diego and San Diego University.
Ideal climate
Chula Vista is the perfect place for those seeking sunshine without temperatures reaching an all-time sweltering high. The city has an ideal climate for people who love having fun under the sun without worrying that it gets too hot, leading to possible heat waves.
In Chula Vista, rainy days happen for about 37 days a year, approximately 11 inches annually, with no chances of snow.
During January, expect to face temperatures as low as 47°F, whereas July's temperature can reach about 80°F. However, temperatures rarely fall below freezing overnight, and only about ten days a year are above 90°F.
Thus, Chula Vista has an ideal climate that doesn't get too cold or hot so that you can enjoy the outdoors most of the year.
Safer than ever!
Living in Chula Vista means that your safety is not compromised because the city has an excellent reputation when it comes to the crime rate.
As of 2022, Chula Vista is safer than 39% of cities in the USA. Compared to California's average crime rate, Chula Vista's crime rate is 43% lower. On the other hand, the city is also 37% below the national average crime rate.
Your chances of becoming a victim of violent crime in Chula Vista is 1 in 298. Meanwhile, you have 1 in 82 circumstances of becoming a property crime victim.
Compared to the national average, property crime in Chula Vista is 34% lower. Moreover, Chula Vista is 13% lower than the national average in violent crime.
Therefore, Chula Vista is the safest place in San Diego County and among California's safest cities.
Peaceful coexistence with everyone
Although Chula Vista has a rich Hispanic heritage, the city is still among the diverse cities in America. You won't have any issue fitting in here because residents peacefully coexist with everyone, regardless of race.
With a population of 283,972 as of 2022, here are the ethnic groups living in Chula Vista:
White: 57.63%
Black or African American: 5.10%
Native Hawaiian or Pacific Islander: 0.46%
Asian: 15.31%
Native American: 0.52%
Other race: 9.43%
Two or more races: 11.54%
Perfect for outdoor-type
We have previously mentioned that the city has an ideal climate perfect for outdoor activities. Aside from its great weather, you will be thrilled to know that the city has numerous outdoor recreational spots you would never want to miss.
Activities such as hiking, swimming, biking, jogging, walking, exercising, and touring are all possible here for most of the year. With various landscapes and attractions waiting for you, you will never be able to get enough of Chula Vista.
The number one main attraction in this city is the Aquatica San Diego. It is San Diego County's largest water park, and you can only find it in Chula Vista! Aquatic San Diego is the best place for families to have fun.
Go on a 3.5 hike at the Rice Canyon Trail and get captivated by the stunning scenery around you, such as blooming flora, majestic trees, and adorable wildlife.
If you love the sea, enjoy staring at the beach waves at Chula Vista Bayside Park to help you relax from the stressful week. You can also paddle board, swim, or build an enormous sand castle under the sun.
Indoor entertainment
Besides outdoor enjoyment, Chula Vista is also full of indoor entertainment if you don't like the idea of getting sweaty. Whether it may be nightclubs or indoor shopping, Chula Vista got you!
Your nightlife will never be boring because of the city's countless nightclubs and bars to discover. After a long day at work, chill at Over the Boarder or at Mr. D's Cocktail for a drink or two or just probably get wasted.
For those who love window shopping, get your purse ready and visit these places to destress: Chula Vista Center, Kohl's – Chula Vista, and Otay Ranch Town Center.
Mouthwatering restaurants
Moving to Chula Vista means being able to explore diverse cuisines anytime. You will surely end up drooling and asking for more from American, Indian, and Mexican to Greek dishes.
Tacos El Gordo is a Mexican chain restaurant known for its generous servings: tacos, homemade tortillas, or spicy pork. Dine at lunch at Center Cut Steakhouse, where they serve superb thick cuts of meat that will immediately fit your empty stomach!
Don't forget to check out another delicious restaurant in Chula Vista, Kanpai Japanese Restaurant, providing you with delectable sushi and sashimi paired with sake.
There are many more restaurants to discover in this city to the point we can't possibly mention them all in this article; if you find extreme comfort in food, Chula Vista will undoubtedly keep you full.
The Bad Side
Not for commuters
Commutes and traffic in California have a terrible reputation. Unfortunately, like other California cities, Chula Vista faces a long commuting time.
The average one-way commuting time in the United States is 26.4 minutes, and if we compare it to Chula Vista's 30.9 minutes, it is evident that residents spend more time inside their cars or in public transit. Therefore, Chula Vista is among the worst places in the US for commuters.
Also, there are a few public transit options in the metropolis. As a result, the city's transit score is only 36; meanwhile, its walkability score is 42, and its bike score is 41.
If you plan to reside in Chula Visit, it is better to get around the city by car to move around efficiently.
Deficient air quality
Chula Vista's air quality has been lower than the national average. The city is experiencing poor air quality that may harm your respiratory system.
As of 2022, United States' average air quality is 58, whereas Chula Vista's air quality is only 57. Even though it doesn't seem too low, people with severe respiratory problems will likely hesitate to move to this city.
For healthy people, prolonged exposure to low air quality may pose a health risk, particularly lung and heart issues.
What Is the Cost of Living in Chula Vista, California? Provides Cheaper Alternatives
The Good Side
Lower prices than its neighboring cities
Luckily, Chula Vista is one of the few affordable cities to live in San Diego County aside from Poway, Gaslamp Quarter, Mira Mesa, and El Cajon. If you ever decide to live in cities located in San Diego County, Chula Vista is likely a great choice.
On the other hand, Chula Vista's cost of living is 28.6 lower than San Francisco's, while its housing prices are also 44.4% lower. As of 2022, the median home price in Chula Vista is $756,246, whereas it will cost you $2,310 monthly rent.
Consider affordable neighborhoods
There are ways you can opt to try that can help you lessen your expenditures. Fortunately, a few neighborhoods in Chula Vista are affordable enough for you to consider.
Below are the six relatively cheap neighborhoods in Chula Vista that has a low cost of living index:
Southwest – 14% cheaper
Northwest – 9% cheaper
East Lake – 8% cheaper
Village Center – 6% cheaper
Fenton St. – 3% cheaper
Otay Ranch – 3% cheaper
Living in any of the neighborhoods above can help you save even just a little for rainy days.
The Bad Side
Cost of living: 39% higher
The moment you consider living in California, it is a given that you must expect a high cost of living. Chula Vista is no exception to California's high prices, and living here means you have to pay more than other cities outside the state.
As of 2022, Chula Vista has a 39% higher living cost than the national average. In comparison with the US average cost, the following data below shows Chula Vista's price:
Grocery prices are 12% higher.
Utility fees are 21% more.
Healthcare costs are 8% higher.
Transportation expenses are 32% above.
For instance, you will likely pay $226.99 per month for your phone bill alone, while it will cost you $206.28 monthly for the energy bill. Regarding the grocery prices, see possible prices to get a better idea:
Carton of eggs: $1.76
One order of Hamburger: $5.34
Loaf of bread: $3.90
Moreover, Chula Vista's housing expenditures are 90% higher than the US average.
Why Work in Chula Vista, California? – A promising economy!
The Good Side
Tourism is its leading sector.
Chula Vista provides various employment opportunities to its residents from different industries. Nevertheless, the city's leading sector is undeniably the tourism industry considering that it has a lot of major tourist attractions that welcome thousands of visitors yearly.
If you are looking for a career in the tourism industry, there is a higher chance you will be able to find a job faster in Chula Vista. Aside from tourism, you can also find work in these major industries such as healthcare, recreation, and sports.
You can also check on these major employers that drive the city's job market by employing hundreds of workers yearly:
Care.com
Scripps Mercy Hospital Chula Vista
Sharp Chula Vista Medical Center
Chula Vista Elementary School District
Subway
United Technologies, Collins Aerospace
Massive growth
Another way to determine if a city is a great place to find work is its economic growth. So far, Chula Vista has been experiencing massive, continuous economic growth since the 1960s, averaging 4% annually.
The metropolis has seen a job market increase of 1.4% over the previous year. In addition, studies show that the city's future job growth will be 33.7% over the next decade. Compared to the United States' predicted job growth average of 33.5%, Chula Vista's rate is good news!
As of May 2022, the metropolis boasts a 3.20% unemployment rate, lower than the country's current average unemployment rate of 3.60%.
The Bad Side
9.3% income tax rate
Despite the impressive economic growth, workers must comply with the city's income tax rate of 9.3%. Indeed, it is undoubtedly a high rate compared to other cities in the USA.
Compared to the current income tax rate national average of only 4.6%, working at Chula Vista requires you to pay higher than the country's average.
Chula Vista is a promising metropolis located in San Diego County, California. The city offers pros that make it a desirable place to live despite its high expenses.
For some, living in Chula Vista can be a lot, while others see it as the perfect city that fits their lifestyle. Therefore, it is crucial to steer clear of your mind and share with us your thoughts on whether you see yourself living in Chula Vista or not.