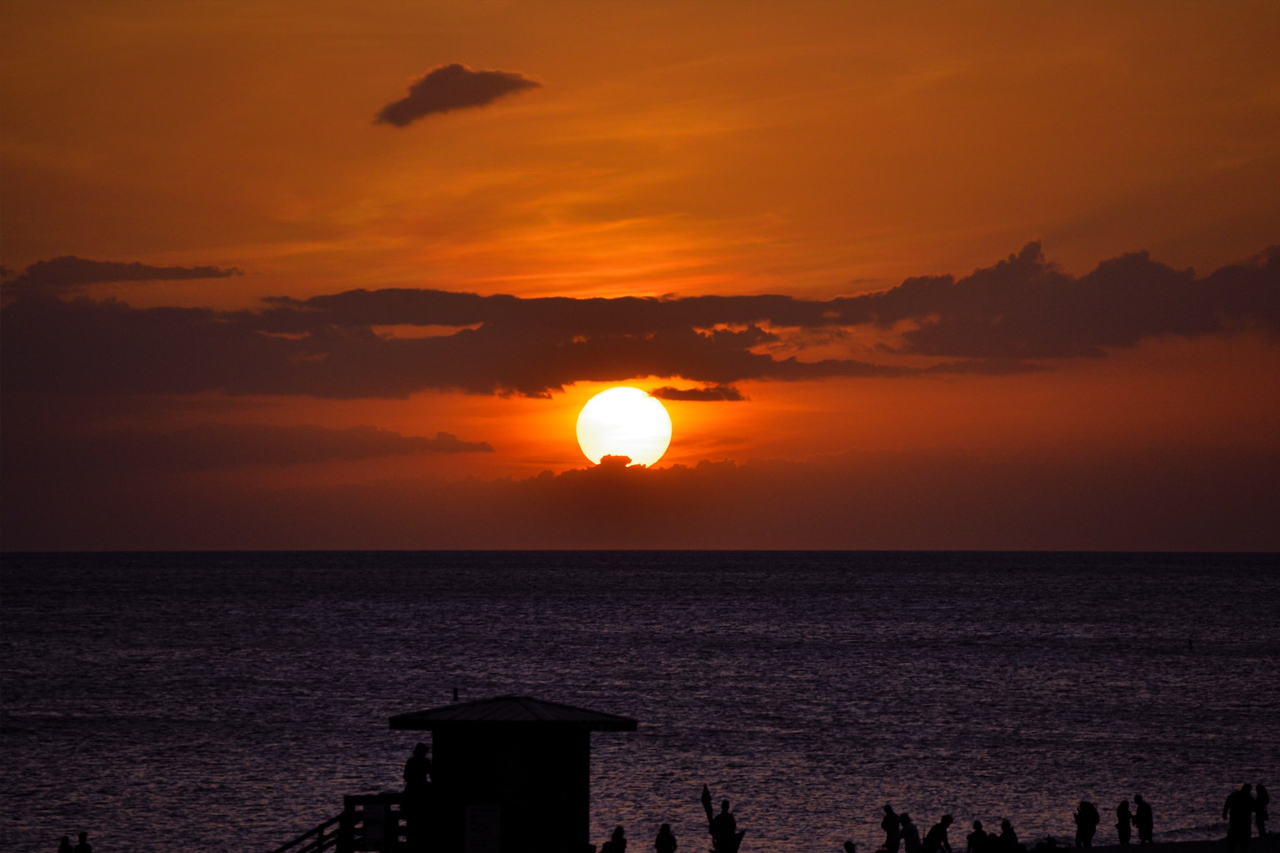 Tallahassee, the capital of Florida, is a hub for higher education and scientific research. The city is home to excellent learning institutions such as Florida State University, Tallahassee Community College, and Florida A&M University. It has a dynamic and lively vibe because university students come from different parts of the country.
Tallahassee offers a comfortable living along a slower pace of life. It is a sophisticated town full of oak-canopied roads, plantation homes, and a unique Southern hospitality charm. More than a college-town vibe, Tallahassee also has something for professionals, families, and retirees.
The city has lots of offerings for every newcomer, and if you want to learn more about what it is like to reside in Tallahassee, Florida, read this page below:
Is Tallahassee an excellent place to live in? A Dynamic City with College Town Vibe
The Good side
A college town vibe
One of the distinct characteristics of Tallahassee is its vibrant energy because of several colleges and universities. It is home to learning institutions landing in national rankings and one of the top-performing schools in the United States.
University students from various colleges give off vibrant energy, especially during football season. You will feel the fun and excitement in the city when huge football, basketball, or softball games kick off. Throughout the year, you can watch plenty of sporting events in Tallahassee.
Beaches nearby
The city may not be a beachfront town, but several beach getaways are nearby. You do not need to travel out of the state to experience the sun, sea, and sand. You can easily reach Florida's best beaches, such as Panama City Beach and Keaton Beach.
Panama City Beach is an exciting place to play volleyball or enjoy jet skiing. On the other hand, Keaton Beach is the perfect venue to sunbathe and have fun fishing.
If you want a better beach area, you can also swim in the crystal blue waters of St. George Island. The island is north of the Gulf Coast in Florida.
Another great option nearby is Mashes Sands Beach. It is only 40 miles from the city, where you can snorkel and enjoy the coastal shores.
Festivities, events, and celebrations
Tallahassee is an excellent option if you love attending festivals and huge city events. Here you can experience all sorts of celebrations all year round.
The Springtime Tallahassee festival attracts thousands of attendees during the spring season. You can watch parades, live entertainment, and participate in games. It is a day of exciting events you can share with your family and loved ones.
On the other hand, the Tallahassee Beer Festival is something you would want to attend. It is an unlimited beer event for everyone of the legal drinking age. You can taste more than 200 beer, cider, and seltzer flavors.
There is the Tally Shorts Film Festival which every cinephile would love. It exhibits around 12 hours of short films, both international and local.
Meanwhile, the LeMoyne Chain of Parks Art Festival is a massive gathering of artists from all over the state. It is an activity where they can showcase their talents and excellent artwork. The Tallahassee Jewish Food & Cultural Art Festival, Cowboy Circus, or the North Florida Fair are other celebrations you want to see.
An exciting downtown
If you want to spend a meaningful weekend in the city, you can quickly head downtown. It is the most lively and active part of Tallahassee. The downtown is both the cultural and commercial hub in the metro.
Downtown Tallahassee has a high walkability score where you can jump from one place to another and enjoy all sorts of entertainment. It is a hotspot for shopping, dining, live music, and entertainment.
If you visit the Railroad Square Art District, you can see more than 70 shops, art galleries, food trucks, and retail businesses with loads of unique offerings. On the other hand, the Downtown Public Art Walk is where you will witness sculptures, murals, art displays, and many more. These are the best areas you must check out downtown.
Then, there is the Madison Social located in the College Town District. It is an exceptional place to spend your weekend where you can drink and have a trivia night. Meanwhile, when you visit Cascades Park, you can watch live music through the Sundown Concert Series.
Delicious local food
Another perk of living in Tallahassee is access to Florida's finest food. Since it is the state's capital, plenty of restaurants are popping around and offering the best-tasting culinary scene in the city. You can explore local southern food and even international cuisines like Asian and European.
Some of the topnotch restaurants in the area are the following:
Nefetari's
Sweet Pea Cafe
As Lucy Ho's
Cypress Restaurant
Kool Beanz Cafe
If you explore downtown, you can discover more food options and appreciate the fantastic culinary scene in this city.
The Bad side
Increased crime and poverty rates
Similar to any other city in America, you will still encounter some drawbacks that can make or break your decision to move to this city. First, let us talk about the crime and poverty rates.
The city is suffering from a high percentage of crime, wherein 39 out of 1000 residents of Tallahassee have the potential to be a victim of crime. It can either be from property crime or violent crime.
There is also an issue of the high poverty rate. The city has the highest poverty rate among the different metros in Florida. It is facing a 27.1% poverty rate which is larger than the US median rate, as well as Florida's numbers.
The Threat of Natural Disasters
Another thing you should know about Tallahassee is it occasionally faces natural disasters. The threat of suffering from hurricanes, storms, and floods is always present in the city.
The city has already experienced more than 60 floods, 11 tropical storms, and more hurricanes. It could happen again in the future.
What is the cost of living in Tallahassee? A City with a Cheaper Lifestyle
As a newcomer, one of the essential things you must also consider is the cost of living in the city. If you want to downgrade your life financially, is Tallahassee a good option?
Tallahassee is a mid-sized town with a strong university and business presence in Florida. There are many options where you can budget your income since the city has a lot of offerings in terms of schools, housing, and amenities.
As the capital of Florida, the living expenses in this city are still lower than in other towns in the state. Let me break them down below:
The Good side
Rent less than a thousand dollars
If you plan on renting a place in this city, there are plenty of affordable options. You can check out inexpensive and midrange neighborhoods affording rent of around $700. With this amount, you are already in a decent area in Tallahassee with a lower crime rate.
There are also expensive luxury houses, but you need to spend more on your monthly rent. As a rule of thumb, you must look for a home with a rate of 25% of your monthly income to avoid renting as a burden on your monthly expenses.
This way, you have 75% more that you can spend on other vital aspects of your life like healthcare, food, utilities, and even savings.
Reasonable utility cost
Paying for your utilities here will not be much of a burden. If you live in an apartment of 85 square meters, your essential utilities, including water, garbage, electricity, and heating, will only be around $150 per month.
Affordable and comprehensive transportation
Another plus side of living in Tallahassee is its highly dependable transportation system. The city enjoys a well-organized and comprehensive transit system with routes covering the major destinations in the city.
Its service is from 9 am until 7 pm. You only need one transfer to get around town. The rate is pretty affordable, with a single pass costing $1.25. If you opt to use a monthly key, it will cost you $38.
Food, restaurants, and leisure activities
As I have mentioned, the city has plenty of offerings, and you will find budget options that suit your interest. There are plenty of parks where you need not spend a single dime to enter.
Nevertheless, for other activities like going to a fitness club or gym, membership will only cost you $25. The rate is surprisingly affordable if you maximize your visits and classes. Eating out is also cheap; you can only spend about $11 in inexpensive restaurants.
The Bad side
Healthcare costs more than the average.
One important aspect of city living is healthcare. It is a crucial factor that you should always prioritize wherever city you want to reside. Tallahassee offers its residents comprehensive and excellent healthcare services at a higher average rate.
You need to pay 16% more to afford healthcare in this city. Nevertheless, you can get all the medical care you need in this city, from major surgery to trauma care. If you have a sound insurance package, it can cover your medical needs without costing too much in your pocket.
Why work in Tallahassee? A Place for Young Professionals
Tallahassee is an ideal place for professionals where you can earn a significant income because of its steady economy. It is a beautiful city to seek employment because of its diverse healthcare, manufacturing, retail, and services industries.
The Good Side
Jobs from the Government Sector
The city has many key employers that create thousands of jobs for the residents. For instance, the State of Florida already employs around 25,000 workforces in the city. It is the primary employer of Tallahassee and contributed to lowering the city's unemployment rate.
Another large employer is Florida State University, with more than 9,000 residents working in the academe, political science, and research. Giant corporations like Capital City Bank, Moore Communications Group, and Tallahassee Memorial Healthcare generate jobs for the people.
A Lucrative Economy
Aside from the public sector, more than 20,000 businesses and corporations are spread throughout Tallahassee. These are major economic drivers of the metro and contribute to creating job opportunities for the people.
You can find jobs in various industries like education, healthcare, transportation, aviation, food, hospitality, and tourism. Depending on your skill set, you will likely find a job here in Tallahassee.
With more economic activities, the city demonstrated an increase in job creation of about 2%. The unemployment rate is lower than America's average of 6%.
Tallahassee is another city in America offering you an opportunity to build a happy and comfortable life. With its affordable living costs, steady economy, and great outdoors – the metro is an excellent choice.
So, if you are ready to move to Tallahassee, share your thoughts by commenting below. I am excited to hear from you!