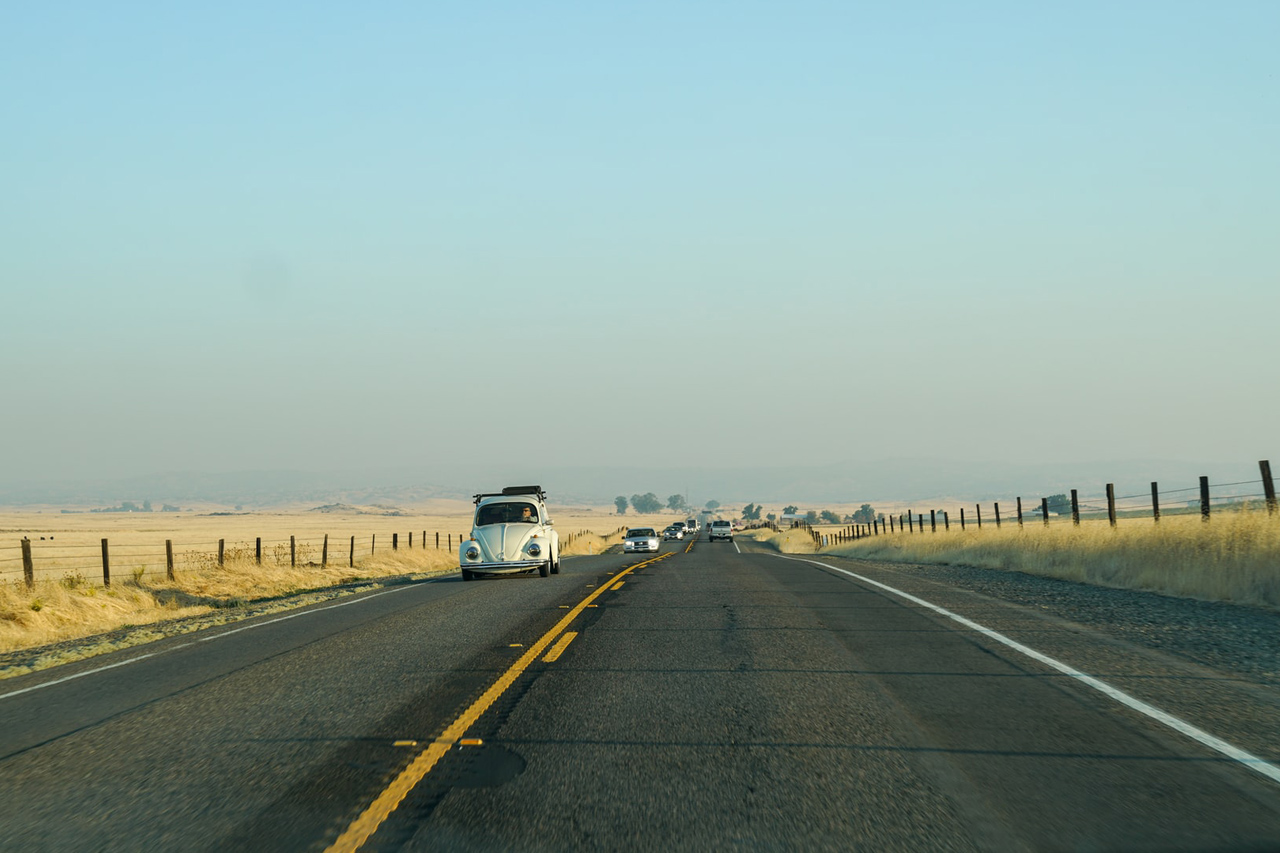 California dreaming? If so, Fresno is one of the top cities to move to in the Golden State!
Nestled in the San Joaquin Valley is the vibrant city of Fresno, California. Often ignored and badly undervalued, the magnificent city of Fresno is a spectacular place to live and work.
As the fifth-largest city in California, there is never a quiet moment. Most famed for its agricultural and diversity of fresh products, the town offers a dining scene that is unlike any other.
Wondering what it's like to live in Fresno County? In this post, we'll discuss the pros and cons of living in Fresno so you can find out if living here is good for you.
So if you're ready, buckle up, and let's get going!
Is Fresno A Good Place to Live In? – A Perfect Home for Everyone
The Good Side
There Is a World-class Food Scene and a Year-around Access To Fresh Local Produce
The food scene in Fresno is world-class!
The city's variety has influenced it in numerous ways, including its food. The food scene in the town is excellent since nearly every type of food is available.
Not only is the Fresno food scene exceptional, but dishes are constantly inventive and fresh. Due to the agricultural powerhouse in the city's backyard, Fresno has first dibs on freshly cultivated vegetables and exceptional seasonal ingredients.
Not only is the Fresno food scene exceptional, but dishes are constantly inventive and fresh as it combines worldwide influences with farm-to-table ingredients. Due to the agricultural powerhouse in the city's backyard, Fresno has first dibs on freshly cultivated vegetables and exceptional seasonal ingredients.
The city offers a unique dining experience every day of the week, ranging from food trucks to family-owned cafes to five-star luxury restaurants.
If you reside in this city, prepare your mouth for a never-ending gastronomic adventure!
A Welcoming, Diversified Community Awaits You!
Fresno has the feel of a little town despite its size. It is one of the few large cities where people are actively involved in the well-being of their neighborhood.
Living in Fresno, getting along with your neighbors is easy because the locals are so pleasant. It is typical for people to welcome newcomers and assist them with community integration.
There are numerous close-knit neighborhoods in the Fresno area, where individuals frequently arrange street barbecues, bike rides, porch parties, and markets.
Despite its suburban atmosphere, the city is one of the most diversified in the United States.
Finding folks with whom you share common interests within the communities is simple. Since the city is so open and inviting, it is simple to integrate and quickly fall in love with your new residence.
When relocating, take the time to examine what aspects of your new community are most important to you.
Do you desire membership in a close-knit community? Do you seek meaningful ties with your neighbors? Do you want to be close to all the activity of downtown? Or do you desire proximity to prestigious schools and family-oriented activities?
Whatever you're looking for, Fresno can provide it!
National Parks and Outdoor Recreational Activities Abound
Fresno is a terrific place to call home if you prefer an active, outdoor lifestyle.
Living in this city, you must know that people here enjoy the outdoors, which is a plus if you want a similar way of life.
Water skiing, bike trails, hiking, fishing, and other outdoor pleasure abound. One of my favorites is Woodward Park, which spans over 300 acres and is brimming with amenities. It is one of my favorite activities and the only one of its kind in the area.
Also, the city is near some of the finest national parks in the United States. You can explore Yosemite, Sequoia, and Kings Canyon National Parks within a day's trip.
During the summer months, many residents stroll along local trails; in the winter, many locals snowboard and ski on gorgeous slopes.
Surfing destinations such as Pismo Beach and Morro Bay are only a 2.5-hour drive away! There are also excellent open roads and paths for passionate cyclists and dirtbike riders to explore.
If you're considering living here because of the nightlife, such as dance clubs and late-night entertainment in Los Angeles or San Francisco, this is probably not the place for you.
Fresno County will be a bit more laid-back, and things will calm down a little earlier. But don't lose faith as the city has fantastic restaurants and lounges, entertaining sports bars, excellent wine tasting facilities, and innovative microbreweries.
The city also hosts festivals, concerts, and sporting events.
The City Is in The Heart of California
Living in Fresno places you in the heart of California.
Located in the heart of California, the city is central to other major cities, making travel within the state relatively simple.
Fresno is approximately three to four hours by car from Los Angeles, San Francisco, San Jose, and Sacramento, as well as three National Parks.
Living in Fresno is perfect if you desire access to various experiences.
Whether you shop, ski, hike, or visit the beach, there are excellent possibilities in all directions.
Do you fantasize about exploring San Francisco's art galleries? Or, do you wish to stroll the Hollywood Walk of Fame? You can visit these places within a few hours of driving from the Fresno region!
If you frequently travel throughout California and are seeking a convenient location to live, Fresno is an excellent choice!
The Bad Side
The City Has the Nation's Worst Air Pollution
Due to the city's valley setting, Fresno's air quality is poorer than average. On days with poor air quality, allergies can be worse throughout certain seasons of the year.
Do you have asthma or other lung conditions? It would be best if you considered this matter carefully before living here.
Fresno is recognized to have some of the worst air pollution in the state of California due to car emissions, expanded agricultural operations, smoke from a high risk of wildfires, and a rising industrial sector.
It's the fourth-most polluted city in the US, after Bakersfield, Visalia, and Los Angeles. Likewise, Fresno was ranked second in the nation for annual particle pollution and first for short-term particle pollution.
There's no denying that Fresno's ozone layer desperately needs assistance. If people do not begin taking action immediately, the air pollution in the city will continue to worsen over time.
Its Crime Rate Is Slightly Above Average
The city's crime rate is another significant issue. The crime rate is 57% higher than the national average, and the property crime rate is 59%.
In other words, the likelihood of experiencing a violent crime is 1 in 26.
Consequently, you have reason to be concerned about residing in this city. However, not all city areas are equally dangerous, and some are considerably safer than others.
What Is the Cost of Living in Fresno? – Affordability Is the City's Middle Name!
The Good Side
It Is Affordable To Live Here
Surprise! Fresno, California, has one of the country's most reasonable living costs.
Fresno is the 18th most affordable city in the United States out of 75 other cities.
The city stands out in California's cost of living, as the state's rate is more than double the national average.
Its cost of living is only 2.6% higher than the national average and 47.3% lower than California's. Prices for groceries, medical care, housing, rent, and transportation are much below the national average. Even the city's healthcare cost is 9.4 % less than the national average, and only the cost of utilities is greater than the state average.
Therefore, living in Fresno is perfect if you prefer having a more spare income, which often contributes to an overall higher quality of life.
The City Offers Affordable Housing
If you want to live in California and are searching for a city with affordable housing, Fresno is an excellent choice!
The low cost of housing in Fresno is perhaps the most critical factor influencing migration to the area.
The city is the cheapest large city for housing in California. Comparing the cost of purchasing a property in Fresno to that of other California cities such as Los Angeles, San Diego, or San Francisco reveals that the price of homes in other towns is approximately double that of Fresno.
Fresno's average home price is $326,544, much less than the state average of $700,828.
However, the price of a home in Fresno is still almost $30,000 more than the national average.
Fresno's rental housing is also less expensive than other California cities. For instance, you can discover rentals for thousands less than you would pay in Silicon Valley, a significant advantage of living in Fresno County.
South Growth Area, McLane, West, Hoover, and Woodward Park are the cheapest places to reside, but beware: you typically get what you pay. You can be trading location or safety in exchange for more space and a lower cost of living.
The Bad Side
It Has a Combined Sales Tax
The city of Fresno has a higher combined sales tax rate than the state of California.
If you live here, the combined sales tax rate that you are required to pay is 7.97 %, comprising of a rate of 6% for the state of California, a rate of 0.25% for Fresno county, and a special assessment rate of 1.73 %.
Remember that all of the additional tax requirements specific to the state of California also apply here.
Why Work in Fresno? – The City Is Booming!
The Good Side
There Is an Increasing Job Market
Fresno has been undervalued and misunderstood for far too long; now, people are finally recognizing that the city is a beautiful location to live in and that job prospects are growing.
The city's job market continues to expand despite the city's exceptionally high unemployment rate.
New companies create new opportunities, and there are more to come. Fresno was recently chosen among nationwide communities to host an Amazon distribution center, bringing about 2,500 jobs.
The Real Estate Industry is also becoming popular in Fresno, which is excellent news for the city's real estate market. Concerning buyers and sellers, an increasing number of local and out-of-town property speculators are driving up prices.
By 2024, the overall agricultural and non-farm employment capacity would increase by a meteoric 12.3% compared to the preceding decade. Based on recent projections, a total of 43,200 non-agricultural employment will be available by 2024.
Therefore, if you intend to live here, you can be confident that you will have access to employment prospects due to the city's expanding labor market.
The Bad Side
There Are High Rates of Unemployment and Poverty
This metropolis has fewer opportunities than other major cities in the state. The unemployment rate here is far greater than the rate in California, which is 7.7%.
The unemployment rate here is far greater than the rate in California, which is 7.7%.
This unemployment rate also contributed to a rise in the percentage of people living in poverty in the city. In 2018, Fresno was forecast to have the second-highest number of people living in poverty among major cities.
The city has a median household income of $53,969 and a poverty rate of 20.5%. It demonstrates that the city is much below the national average and has a ways to go.
Every fourth American citizen in this city does not earn enough to live comfortably. Here, only 6.7% of people hold a bachelor's degree. Despite the abundance of well-paying employment, no professionals are available to fill them.
In a more recent study, 144,946 out of 510,489 residents declared that their income was insufficient for a comfortable lifestyle or that they were living below the poverty line.
Fresno is not just one of the most affordable cities in California, but its livability and central position also make it an exceptional place to live. However, like any other location, Fresno has its drawbacks, so it is up to you to determine if living there is worthwhile.
We hope this provides a better insight into the pros and cons of residing in the Fresno area. Share your thoughts in the comment section below if you have any more pros and cons that we have not included.