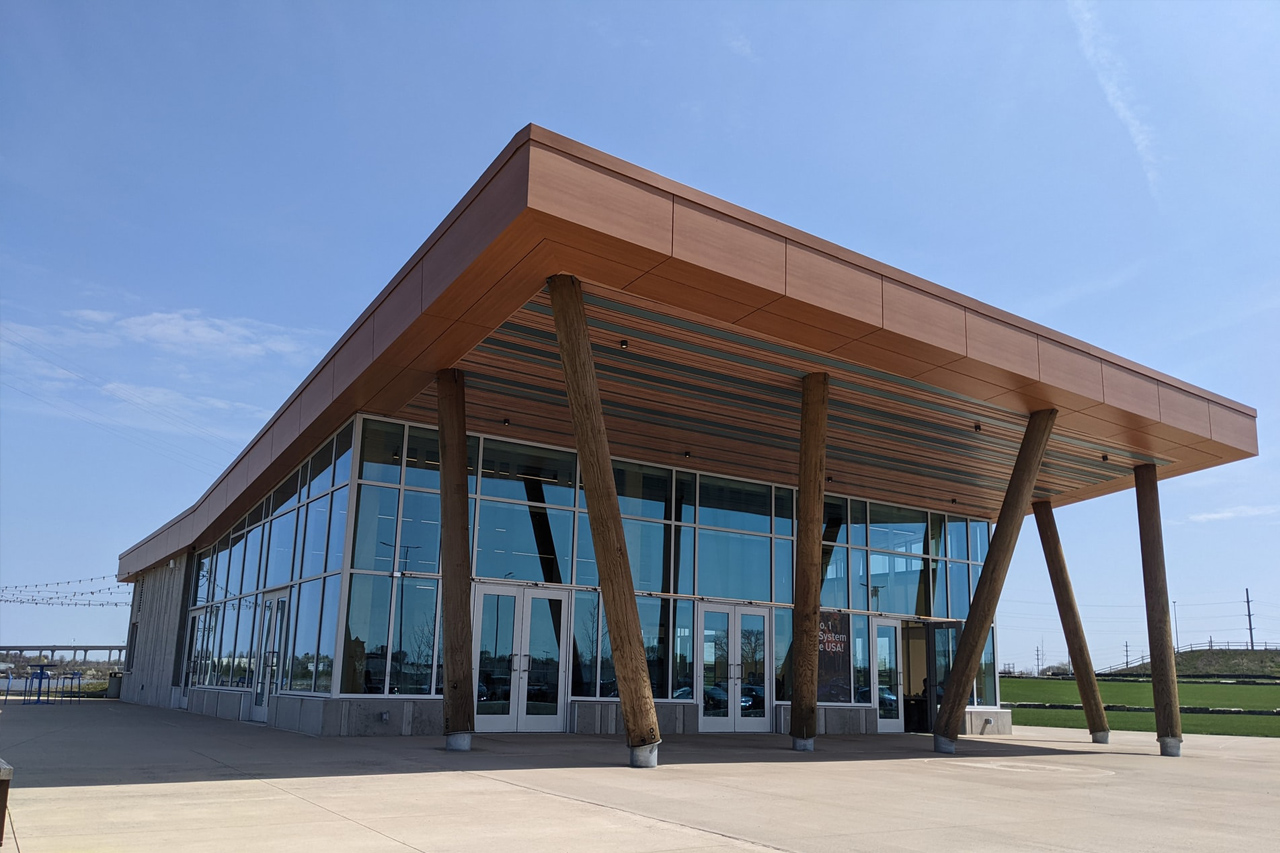 Toledo is a metropolis on the lake in Ohio that is not too far from neighboring, more well-known cities such as Detroit and Cleveland. The city has a rich history since its foundation in 1833. Originally, Toledo was a fort built as an American territory defense against the British.
The town earned its moniker, "The Glass City," because of its famed auto assembly and glass industry. As a result, Toledo established several museums, concert halls, venues, and other attractions during its heyday that helped its economy stay afloat.
Nevertheless, every city has its downsides as well. You may have landed on this page to learn more about what to expect once you settle in Toledo. Lucky you, we made a list of the city's pros and cons to help you with your query.
Is Toledo, Ohio, A Good Place to Live In? – A city to chill and have fun
The Good Side
No traffic for real!
Getting stuck in traffic is an awful moment no one ever wants. Nowadays, it is hard to find a city that doesn't take long for you to arrive at your destination. In the United States, the average commuting time is 26.4 minutes.
If you live in Toledo, you won't have to spend too much time commuting from one place to the other. Believe it or not, traffic in The Glass City is sporadic.
Residents in Toledo enjoy lesser commuting time than the US average. Toledo only takes an average of 19.9 minutes of one-way commute time which is 6.5 minutes less than the national average.
Below are the percentage of how the locals commute to work in Toledo to provide you a better view:
approximately 82.5% drive their car
up to 8.5% carpool with others
estimated 2.2% of them work from home
around 2.5% take the public transportation
Moreover, the city has its transit line, which is the TARTA (Toledo Area Regional Transit Authority). It runs roughly 40 lines and carries five million passengers yearly.
Educational options
Although Toledo isn't much of a big city, it never compromises the variety of school options available. You can easily find which school fits your needs for pursuing a degree or what parents want for their children.
Aside from many educational selections, the metropolis is also home to good schools. For instance, the public school system in Toledo has a rating of 4, like many others in Ohio.
Regarding its public school system, Toledo Public School operates most of the public schools within the city limits, while Washington Local School District operates in the northern part.
There are also various parochial schools, private schools, and public charter schools available in the city.
On the other hand, Toledo also boasts a lot of higher education institutions like:
Can be a desirable place to relocate
Many factors influence why more people, from families to retirees, relocate to another city. Toledo can soon become a widespread relocation place for those who want a cheaper living with no traffic, family-friendly recreations, and good healthcare facilities in Ohio.
Compared to other bigger cities in Ohio, Toledo offers a small city vibe with a diverse culture and lively social life. Besides this, it is also a great retirement place since it has numerous retirement homes available.
Retirees won't ever get bored here because of the fun and healthy programs that will occupy most of their time, including on-site amenities: high-quality medical care, freedom from chores, exercise & wellness courses, and growth opportunities.
Stunning sceneries.
It may surprise some, but Toledo invested a lot in preserving nature and building parks. Currently, Toledo offers countless top-ranking stunning sceneries that not only entertain tourists but primarily its residents.
Toledo established the Metroparks to promote healthy lifestyles, lifelong learning, and environmental respect. Environmental conservation and restoration are also part of its mission.
As a result, if you ever plan to move to Toledo, you won't have to travel far to witness nature's beauty anytime.
For instance, Side Cut and Fallen Timbers are some of the parks in the metropolis with remarkable historical assets managed by Metroparks Toledo.
Toledo Botanical Gardens is another scenery in the city suitable most for children, surrounded by gorgeous flowers, grasses, majestic trees, and layers upon layers of textures.
Friendly locals
Newbies in Toledo won't feel like outcasts because locals here are heartwarming and friendly! People here are pretty chill, and you won't hesitate to say a simple hello and good morning to these people because they will likely respond with a lovely response immediately.
Toledo locals are also passionate about what they do and support their team, especially during the big game. Get ready for a day drinking beer at the Maumee Bay Brewing while holding a delectable barbecue.
Name it, and they have it!
Whether you admire nature, crazy for sports, or are an animal lover, the city has attractions for any interest.
Toledo Zoo is the city's infamous attraction, where thousands of tourists flock here each year to meet and witness the greatness and cuteness of animals.
If you're a movie speed racer fan, you'll don't want to miss Toledo Speedway. Grab the chance to join a race and break records much as you can.
The best is Toledo's roster of museums, including but not limited to Toledo Firefighters Museum, Toledo Museum of Art, and National Museum of the Great Lakes.
Fun nightlife
Besides daytime fun, Toledo has excellent nightlife options too. When talking about nightlife in this city, it isn't limited to wild bars or nightclubs.
In Toledo, there is numerous establishment with live bands performing as the night goes more profound, and there is a list of places where you can enjoy playing pool tables with friends.
A nightclub famous among college students in the city is Chasers. Here you can hang out and dance with friends under the strobe lights with music blasting in the background.
If you are the gamer type, play arcade games and pool tables at The Attic On Adams. You can also chill through the night at The Polish Ostrich while listening to your requested songs from the live performing band.
Pet-friendly city
More and more cities are becoming pet-friendly, and Toledo is no exception. The town had long before been pet-friendly, from hotels to restaurants.
Below is a list of a few of the numerous pet-friendly establishments in The Glass City:
The Bad Side
Crime reputation
Unfortunately, Toledo has a bad reputation when it comes to crime. The metropolis is among the cities in America with the highest crime rate. If you look at its crime index, it is only safer than 8% of US cities.
Its crime rate has been higher than the national and state average. For example, there is a 1 in 99 chance that you will be a victim of a violent crime in Toledo compared to a 1 in 327 risk in Ohio.
If you decide to live in Toledo, watch out for assaults or possible murders in the city. Of course, there are worse places and safer places in a town. For Toledo, it is often best to reside in the city's western part and avoid living in the downtown or northern area.
Population decline
Toledo has been experiencing a population decline in the past few years. As of 2022, the city's population is 509,000, the same population it had in 2021. Therefore, although there has been no recent decline in the number of people, there isn't an increase either.
In 2019 and 2020, the city consecutively experienced a 0.2% decline in population. There are a lot of reasons why residents are moving out of Toledo. It may have to do with the disadvantages of living there or finding a greener pasture in other cities.
Worst, these phenomenon triggers a domino effect which has been quite a challenge in Toledo.
Poverty
Sadly, Toledo suffers from a higher poverty rate than the rest of the cities in Ohio. The metropolis has a 25.6% poverty rate, indicating that 1 out of 3.8 residents in the city is living in poverty.
Based on a study, 71,924 out of 271,789 residents in Toledo reported belonging to the poverty line.
Therefore, if the poverty rate bothers you a lot, you may find Toledo an undesirable place. However, our list of pros and cons doesn't end here.
What Is the Cost of Living in Toledo, Ohio? – live comfortably
The Good Side
Very affordable prices
The number one advantage of living in Toledo is its very affordable cost of living. For those looking for a city where they can keep most of their savings, Toledo is the right one for you.
Compared to New York, Toledo costs 34.7% lesser rent excluded. Another figure proving the city's affordability is its current cost of living index of 72.7 over 100. All expenses like healthcare, utilities, groceries, housing, and transportation are cheaper than in the rest of the cities in America.
For instance, a liter of milk in Toledo is only $0.65, and a liter of gasoline can only cost you $1.27.
Furthermore, Toledo recently ranked 2nd among the most affordable cities to live in for retirees.
29.6 out of 100 housing cost index
If you have a job and can sustain yourself well, you will never be homeless in Toledo. The city's current housing cost index is 29.6 out of 100, which pertains to how cheap it is to own or rent a house here.
Toledo's median listing home price is $119,000. Moreover, there isn't a projected huge rent increase soon, either. Therefore, Toledo's housing market is generally doing well compared to other cities where median home prices skyrocket to over $200,000.
The Bad Side
Hello, tax rates
Toledo's cheap living cost is a great deal you don't want to turn away from; however, you should look at tax rates to manage your expectations well.
Toledo has property and sales tax you should be paying. Regarding property tax, Toledo has a 1.53% property tax rate of assessed value.
Toledo has less than Ohio's property tax rate average of 1.56%. However, when compared to the national property tax rate average of 1.2%, it is quite a lot.
Next is the sales tax, wherein Ohio's base tax rate is 5.75%. On the other hand, Toledo got a higher sales tax rate of 7.75%.
Although it is about average compared to the national sales tax rate average, it can still burden people wanting to save more.
Why Work in Toledo, Ohio? – improving the job market
The Good Side
Open to other industries
Toledo flourished and reached its peak during the 1950s and 1960s. However, not all greatness lasts long, and Toledo encountered economic troubles due to the decline in the US manufacturing industry.
Rather than focusing solely on the glass and auto assembly industry, the city sought progress in other sectors such as bioscience, education, retail, healthcare, and transportation.
Among Toledo's top employers are General Motors, Wal-Mart, ProMedica, Mercy Health Partners, Bowling Green State University, and Kroger, Inc.
Lower unemployment rate than the US average
The metropolis has suffered a high unemployment rate in the past few months. Below is the city's unemployment rate record from December 2021 to May 2022:
Dec 2021 – 3.7%
Jan 2022 – 4.9%
Feb 2022 – 4.7%
Mar 2022 – 4.1%
April 2022 – 3.6%
May 2022 – 3.5%
If you noticed, Toledo has been seeing progress in its unemployment rate since April 2022, considering that the US' current unemployment rate is 3.6%.
The Bad Side
Low average salary
The average salary in Toledo is relatively low. Compared to the median household in the country of around $53,490, wage earners in Toledo only receive approximately $33,049 a year.
Nevertheless, some people are comfortable with what they earn, considering that the living expenses in the city are inexpensive.
Toledo, Ohio, has experienced ups and downs in its economy. One can hope the city will flourish as soon as it did in the 1950s and 1960s.
Despite this, living in Toledo is not that bad since there are several advantages here that you cannot find all at once in other cities. Overall, we want to know what you can say about living in Toledo. We hope that we were able to shed light on your decision-making process.