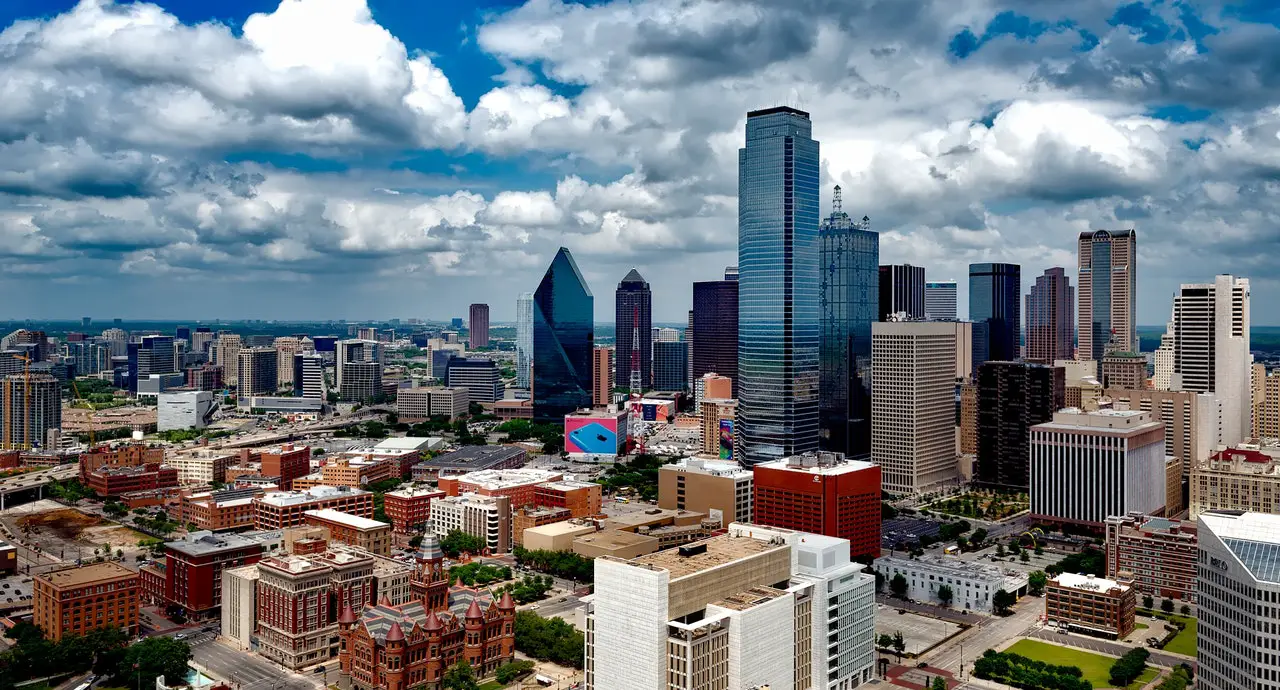 Everything is big in Texas, they say. But when it comes to city rivalries, two cities always make the most significant headline – Dallas and Houston. These cities are often compared and are the biggest rivals in Texas and the United States.
Houston and Dallas are cities in Texas more than 240 miles apart. They may be very near to each other, but both towns developed differently. Dallas is not the same as Houston, while Houston significantly sets itself apart from Dallas. They both present as the best city to live in.
Yet, making a decision on which city to choose may need more pondering. Since they are distinct, we should highlight critical differences and similarities, as well.
Dallas is known for its full-swing Southern charm and has plenty to love about. It has top schools, a good job market, and a fantastic food scene. You would appreciate living in Dallas and would decide to stay.
On the other side, Houston is excellent for ethnic diversity with a lot of cultures to offer and explore. Along with its more than 620 miles of land, it has a thriving job market that attracts people to live.
With these, both cities can be great places to live. It is up to the individual preferences which city is better or worse. Thus, we are here to dig deeper into how much Dallas and Houston rival each other.
Is Dallas or Houston Better to live?
Choosing which city is better, Dallas or Houston, is a bit tricky. For one, they are both Texan cities. We can assume that they are both cities that only exhibit Texan character. However, there is much to learn about Dallas and Houston, revealing how unique each is. By then, we can choose between Dallas and Houston as the better place to live.
Living in Dallas
Opportunities

Dallas is becoming Texas's largest state and the 4th largest metro area in the United States. The growth is due to the housing projects and the construction of its public rail system. It is a booming city in Texas with plenty of jobs to offer. There are construction projects in the city with the potential of becoming great. The town is economically developing with career opportunities and job creation at hand.

Activities and entertainment

Dallas exhibits competitive businesses with the possibility of making the city bigger. In terms of activities and entertainment, the city has plenty of offerings. Aside from the authentic and charming Dallas neighborhood, it is now a commercial hub. You will observe malls lining up in the busy areas of the city. There are corporate office parks, construction sites, and billboards demonstrating massive development.

Global megacity

The blend of a Texan town vibe and sprawling commercial spaces make Dallas an excellent place to live. It has a character that some Texan cities like San Antonio lack.

It is now leading to becoming a megacity in the future. It creates opportunities for people considering moving to Dallas.

Diversity

Houston may be known to be culturally diverse. Yet, Dallas is leaning towards more considerable diversity, as well. As the city progress, it attracts more people and demography. Dallas has an equitable share of whites, blacks, Asians, and Hispanics. This demography shares a more significant percentage of immigrants in Dallas. They are widespread across the city, as well.
Living in Houston
Charming neighborhood

Dallas and Houston may be similar in size, but urban planning is varied. Commerical sites and construction may be observable in Dallas; Houston is different. Even though it is a booming city, it remained unique among other cities in Texas. It is more tasteful and exciting than Dallas in terms of neighborhood. Several neighborhoods are separated from the city center. You can see the charm and urban character, making them attractive among dwellers.

Emerging city

Houston has a reputation of being the best city in Texas and is comparable to Los Angeles, San Diego, or Miami. Yet, it is still distinct. Compared to these cities with zoning codes, Houston does not have one. Meaning, there are surprises in the city where anything can happen. In this way, Houston can uniquely develop in comparison to others.

Culture

The city of Houston is diverse in Texas. It embraces various ethnicity and cultures. You would see from the graffiti walls the city pride and colorful celebration of life. Downtown Houston is also an exciting place to visit with lots of fun things to do and see.
Is it cheaper to live in Houston or Dallas?
Yes, it is cheaper to live in Houston than in Dallas. The living expenses in Dallas are higher compared to Houston. There is a 7% difference in both cities' cost of living.
If you need $43,000 to live comfortably in Houston, you have to earn $50,000 to maintain that same standard in Dallas. Here is the cost of living comparison:
Housing cost is 28% lower in Houston
Transportation is only 1% lower in Houston
Food is 12% lower in Houston
Healthcare is 15% lower in Houston
Based on this comparison, housing cost impacts the price difference between the two. The 28% variant showed that there is more affordable real estate in Houston. The reason behind this is that Houston has a more considerable amount of land. There are housing projects in the city that provides reasonable housing rates.
Compared to Dallas, the land is converted to commercial hubs and business centers. You will observe an influx of large companies in Dallas. Meaning, less area is converted to housing and residential sites. More people will compete to get affordable housing in Dallas than in Houston. The city cannot build housing at a fast rate because commercial hubs are the priority.
Is Dallas expensive to live in?
In this comparison, we might give you an idea that Dallas may be an expensive city to live in. Many would assume that you need to earn more to live comfortably in Dallas.
Yes, Houston is cheaper, but Dallas is still an affordable place to live. Compared to other major cities in the US, Dallas is still not an expensive city to live in.
Thus, here are the things you should know when you choose to move to Dallas:
State income tax no more

Like all cities in Texas, you would enjoy the perks of having no state income. When you move to Dallas, you can save an ample amount of money from not allotting it to state income. However, if you are a real estate owner, property tax can be huge, though. Sales tax tends to be higher than the national average, as well.

Reasonable salary rate

Even though you need to pay more in sales tax, Dallas provides a competitive salary package. The cost of living in Dallas is well-compensated by the amount of salary you receive at work.

Affordable food and restaurants

Some restaurants in Dallas may be a bit expensive, with drinks ranging from $15 a pop. Yet, there is still a wide selection of affordable food and restaurants in the city. You can have your favorite Tex-Mex in Dallas without being worrisome about the price.

Cheap gasoline

For you to have better mobility in Dallas, you need to get yourself a private car. On the bright side, you do not have to pay high gasoline prices. In Dallas, gas is cheap. You can save more money without paying costly gasoline.

On the other side, you need to allot more money for car insurance in the city. You have to pay premium insurance in Dallas compared to other cities in the United States. The cost can reach up to $2,000. Yes, it is more than the national average.

High-quality public education

If you are moving with your family to Dallas, you can save ample money from public education. You can send your kiddos to schools and still get a top-notch education. In this way, you need not worry about paying premium prices in education. The city of Dallas already provided it for your kids.
Is Dallas safer than Houston?
Yes, Dallas is safer than Houston. The city of Dallas is cleaner, safer, and well-organized. Dallas is implementing strict zoning laws to control the occurrence of crime.
However, Dallas is not the safest city in Texas. It has its share of violent and property crime that can still be very alarming. The crime rate in Dallas is higher than in other cities in the United States as well.
There are good things in Dallas that are safe, and it is essential to know which places to avoid in the city. Some suburbs in Dallas are pretty safe where you can choose to get a real estate or apartment rental.
You can consider Oak Lawn, Arts Districts, Northeast, and Southwest Dallas when moving. These are the safest neighborhoods in the city where with crime rates lower than the average.
On the other side, Houston, as a more dangerous city than Dallas, is known for homicides. The number of such crimes can reach 300 cases in a year. Of course, this is being addressed by the city government. Thus, the numbers are going down. The rate of occurrence may be decreasing, but there is still work to be done.
Is it hotter in Dallas or Houston?
No, Houston is hotter in Dallas. The humidity you experience in Houston is intense, making it unbearable. Compared to Dallas, Houston has a tropical, temperate climate that goes all-year-round.
Throughout the year, you will experience extreme humidity in Houston than in Dallas. It may be the result of its geographical location near Galveston Bay. Summer tends to be very hot in Houston, as well. The temperature can go all the way up to the most unbearable degrees. You can experience this from June to August.
On the other side, Dallas has much tolerable weather. It is milder, especially in spring and fall. Summer may be hotter, as well. But compared to Houston, the temperature is less oppressive.
Conclusion:
Dallas and Houston are two Texan cities that are often compared. In this comparison, both exhibited their strengths and weaknesess. Dallas will charm you with its excellent public school system, while Houston will attract you with its unique neighborhood.
By affordability, Houston, by far, will surely wins. But, of course, more than the cost of living, there is much to consider when choosing the best. Dallas is very progressive and constantly developing. The higher cost of living in this city is well-compensated by reasonable salary rate. You can cut down cost in state taxes, gasoline, education and even food. As a better city to live, after factor in key considerations, Dallas will get the higher score.