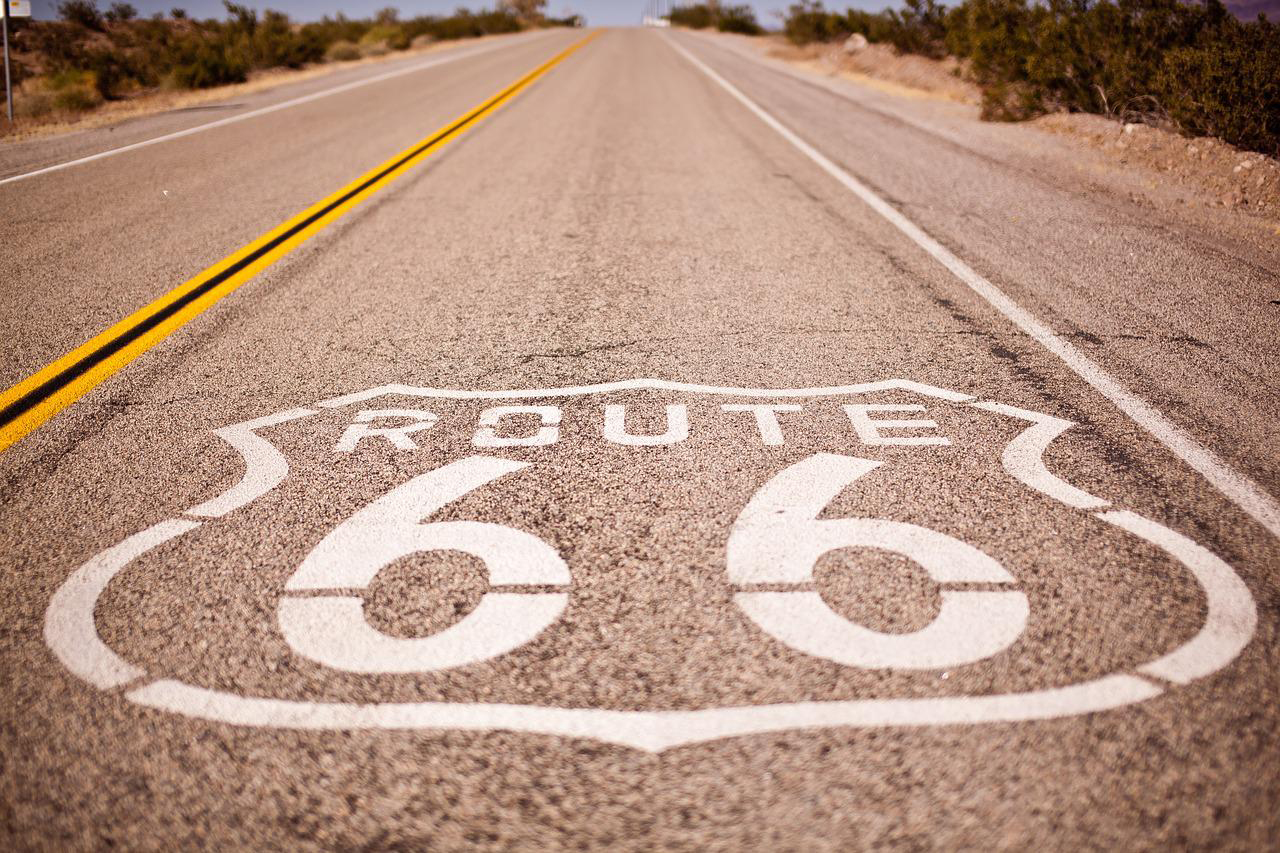 If you're under 21 looking for some exciting activities or locations to visit, San Bernardino, California, has many to choose from. It is a hidden treasure in the state where visitors can find unusual and enjoyable activities.
San Bernardino never has a dull moment since the city is so large. You can experience the Santa Rosa and the San Jacinto Mountains National Monument's picturesque background and yet have the chance to go downhill skiing and snowboard at San Bernardino National Forest.
You can also experience some of the most exhilarating pastimes on the planet in this city. Visit the best McDonald's in town, learn paragliding at Andy Jackson Flight Park, and enjoy the food while having great music at Nocturnal Wonderland.
There is more to do and see in San Bernardino than you can expect. Here's a handy guide to the most exhilarating experiences you'll ever have in California's San Bernardino region.
1. Nocturnal Wonderland
Nocturnal Wonderland, known initially as Nocturnal Festival, is a San Bernardino, California-based electronic dance music festival that began in 1995.
Enter a world filled with sights and sounds as bright and one-of-a-kind as the people who return year after year to marvel at its beautiful secrets. Curious creatures of various kinds and sizes move to the night's vibrations in this region.
It is a two-day boutique festival with four stages that includes blacklight art, performers, and camping facilities and activities. The stages, graphics, and design are all based on an organic, old-school look. Family, Community, and Culture are all essential aspects of Nocturnal.
There are food and beverage stalls and roving merchants selling water, snacks, and other drinks throughout the event. Also, there will be vegan and vegetarian alternatives available.
Don't forget to visit its multiple merch booths set up on-site by the Insomniac Shop. Come by to see the event's brand-new fashion selection and artist collections perfect for under-21s. Some of the stuff available for purchase are t-shirts, coats, backpacks, sweaters, water bottles, and accessories.
2. Juan Pollo McDonalds Museum
The original McDonald's opened in this location in 1940; however, the facility was recently acquired by the proprietor of local chicken restaurant Juan Pollo and renovated into a museum.
The Juan Pollo McDonalds Museum is just what you'd expect; it's packed with history and memorabilia from one of its most famous restaurants. The museum's arrangement is odd; one half has Juan Pollo's corporate offices, while the other holds the McDonald's museum; nevertheless, there was no personnel on the office side when you visit on the weekend.
The museum's outside is nearly as entertaining as the inside. You'll find a giant sign from an old McDonald's, a Hamburglar prison, a pair of Ronald Reagan statues, and Route 66 inscriptions there. It's an excellent spot for taking pictures!
If you love art, don't miss a giant mural that stretches the length of the museum's whole wall and wonderfully highlights Route 66 history from the neighborhood.
3. SB Raceway
SB Raceway is the finest indoor go-karting facility in the Inland Empire. It is more than simply a karting track. They take pleasure in providing excellent customer service and ensuring that everyone leaves with a smile!
The activities and entertainment include go-kart racing, billiards, air hockey, video games, food vending machines, and a vibrant ambiance perfect for people under 21 and family.
Every Saturday night, enjoy Cosmic Karting, where you can race all day and compete with other visitors.
To maximize your visit, don't miss the newly purchased gas-powered RT-8 Sodi karts. The karts are so fast that you'll need above-average braking abilities to maintain a consistent lap time. It is pretty challenging, but it will leave a fantastic experience.
4. San Bernardino National Forest
The San Bernardino National Forest has various habitats, from desert bottom to alpine peaks and blossoming cacti to eagles flying over lofty pines.
Whether you're following in the footsteps of Native Americans or discovering the relics of Southern California's largest gold strike, the San Bernardino National Forest's mountains provide an enthralling window into the past.
The Santa Rosa and the San Jacinto Mountains National Monument offers an internationally famous picturesque background for the Coachella Valley's desert settlements. The mountains of the National Monument climb suddenly from the desert floor to a peak of 10,834 feet atop Mount San Jacinto. You can visit the upper altitudes through the magnificent Palm Springs Tramway.
Other popular Forest activities include horseback riding, mountain biking, and hunting. You can enjoy wildlife viewing at any time of year, and the forest provides a variety of recommended viewing areas.
San Bernardino has several campsites and secluded camping spots, each with its personality and amenities.
When the snow falls, don't forget this forest; it comes alive with downhill skiing and snowboarding, snowmobiling, cross-country skiing and snowshoeing, and other winter sports.
5. Route 66 Shooting Sports Park
The Route 66 Shooting Sports Park, situated on the western end of Historic Route 66, is surrounded by San Bernardino's picturesque mountains, streams, and ponds. It is a must-stop for everyone driving along Route 66.
It is an advocate for weapons ownership that is both safe and responsible.
The site is home to the Cajon Cowboys, a training facility for the Los Angeles Police Department and numerous SWAT units, a filmmaking location, and a family gathering area, among other things.
Over 1,000 guns are on display, including the Gatling Gun, M1 Carbine, Tommy Gun, and M1919 Browning mounted on a Humvee. You'll feel what it's like to be a soldier in World War II, heroic films, etc.
For new or first-time shooters, it offers many programs to assist you in getting started. Also, they provide a range of different courses to train you in a variety of shooting disciplines. Don't miss these training and classes if you want this skill, mainly for self-defense!
6. Blair Park
Blair Park in San Bernardino, California, is a 34-acre green space where tourists can enjoy the area's natural splendor.
In the park, you'll find a walking and fitness route where you can get some exercise while also taking in the stunning scenery of this section of California. You can also enjoy picnic sites where you can sit back and have a bite to eat while taking in the view.
Blair Park is an excellent spot for under-21s who love sports activities. Maximize your fun with its two baseball diamonds, basketball court, outdoor racquetball court, horseshoe pits, three tennis courts, two playground areas, and a skateboard park.
7. Atmosphere Paragliding
Paragliding is a recreational and competitive wind sport that combines hang gliding with parachuting. If you love paragliding or want to learn it, Atmosphere Paragliding is where to go in the state.
Atmosphere Paragliding offers paragliding courses that begin with ground handling at Andy Jackson Flight Park. Ground handling, often known as "kiting," continues until you master the skills necessary to launch a paraglider.
The amount of kiting courses required varies entirely on the learner's abilities; typically, a student is ready to tackle the training hill after three sessions.
The training hill is situated near Andy Jackson Airpark's landing zone. Over a 30-foot elevation difference, you can practice launching and landing. Every student is different, but on average, students spend around two full days of lessons on the training hill.
Don't forget the tandem paragliding if you want to enjoy the site fully. It is a unique experience that you can't describe in words and is an excellent way to get into the air without much training.
The coastline views from the Palos Verdes cliffs and the San Bernardino mountains' alpine lakes are breathtaking in tandem paragliding. You get a "birds-eye" perspective that you can't obtain any other way!
8. San Bernardino History and Railroad Museum
Amtrak and Metrolink customers currently utilize the 1918 Santa Fe Depot as the home of the San Bernardino History & Railroad Museum.
Among the exhibits at the San Bernardino Railroad Museum is an extensive collection of old cars and artifacts from the railroad business in the area where people of all ages can learn.
A fire department vehicle from 1890 and a horse-drawn carriage from the nineteenth century will wow you if you are an artifact enthusiast.
Don't miss the miniature trains and a 1910-style railway station exhibit. You'll also see old photos, letters, and other memorabilia.
9. Perris Hill Park
San Bernardino's Perris Hill Park is one of the city's most beloved green spaces, with 64 acres of grassland and hills to explore.
There are several BBQ pits around the park where you may prepare your meal while admiring the surrounding environment. It is one of the park's most popular pastimes for families.
Additional amenities include a baseball field and tennis courts for those who want to be a little more active while they're here.
You'll thoroughly enjoy this park through its swimming pool and a theater, which often hosts live music performances on-site.
10. AMF Arrowhead Lanes
Are you seeking new ways to spend your leisure time? AMF Arrowhead Lanes, located at 299 W Orange Show Rd, is an excellent place to start. Here, you can spend your time fun and beneficial while still getting some rest. The staff at AMF Arrowhead Lanes is ready to make your visit special!
Its Bowlero has the hottest lanes in the neighborhood! The lanes are some of the trendiest and most beautiful in the game, with black lighting, plush lounge couches, and massive HD TV displays playing anything from live sports and music videos to classic family movies.
You'll find cutting-edge video games and many old-school favorites in its luxury arcade. Fill your arcade card with credits, grab the controllers, and have fun! Play your old favorites, make new ones, and enjoy classic games like Mario Kart, Jurassic Park Arcade, World's Largest Pac-Man, etc.
Play a game with friends, or practice your trick shots! Even if you're still a novice, its quality, cloth-covered tables allow you to play like an expert.
If you prefer to be constantly active, don't forget to get the stuff you need to play your best in their pro shop! During the week, see all of its new arrivals and purchase a large selection of shoes, balls, bags, and other athletic gear.
11. California Theatre of the Performing Arts
If you want to experience some art and culture while in San Bernardino, then the California Theater of the Performing Arts is the place to go.
The company puts on a diverse range of exciting acts throughout the year, including musical pieces, Broadway plays, classical concerts, dance recitals, and even children's theater performances. It is a terrific place for people of all ages!
All performances occur at the theater, which was built in 1928, and is a historical landmark in its own right. It was initially created as a vaudevillian theater in the days of yore.
The theater is also home to a magnificent Wurlitzer organ, and it is well worth the trip merely to see this historical gem in its full glory!
There's something for everyone in San Bernadino, California, and many of the best places are enjoyable for the under-21s and the whole family. It doesn't matter whether you go to San Bernadino in the morning, afternoon, or any other time of day—you'll have a blast!
We hope that this article has been beneficial to you. Please share your findings in the comments section if you've found anything interesting in San Bernadino. Let us know if there is anything more you want to include by commenting below.