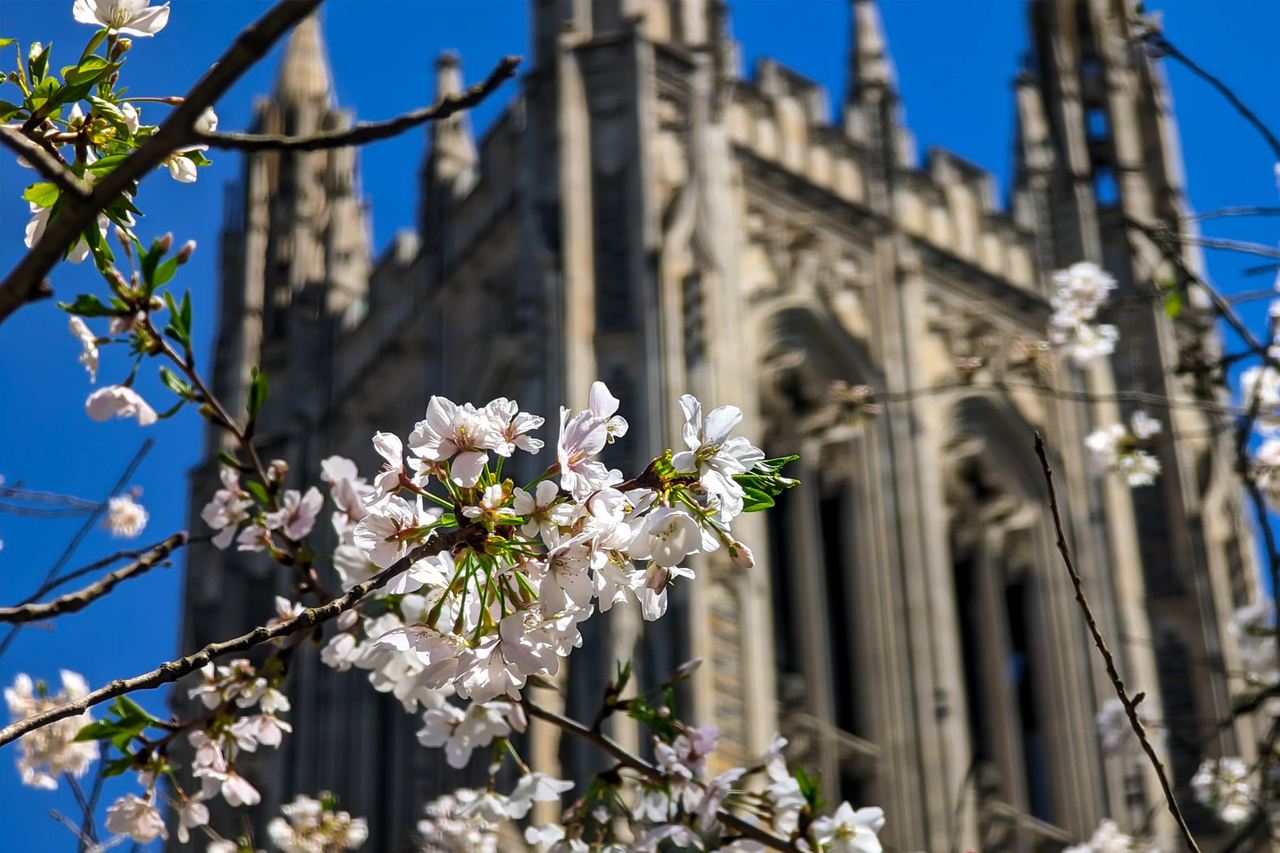 If you are contemplating living in Durham, North Carolina, you should read this blog article first!
Durham, lying immediately west of the state capital Raleigh and north of Chapel Hill, is a fast-growing town with a population of over 276,000.
While this region is home to some of the country's most prestigious research and development centers, the city is much more.
It is known as one of the best locations to live in North Carolina and one of the excellent mid-sized cities in the United States due to its low unemployment rate, superior education system, and exceptional property market.
The town is also one of the nation's fastest-growing and most fascinating communities and has attracted thousands of new residents seeking a new beginning.
Let's explore Durham, North Carolina's pros and cons to discover if it's worth living here.
Is Durham a Good Place To Live In? – A Hip City With a Stunning Historic Core and a Vibrant Vibe
The Good Side
The City Is Home to a Lot of Top-notch Schools
Durham's location in Research Triangle Park facilitates expanding education and student opportunities at nationally known local universities.
With the University of North Carolina Chapel Hill, Duke University, North Carolina State University, Meredith College, and Peace College all within a 30-minute drive of this city, several educational possibilities are accessible regardless of the field of study.
While higher education here is certainly well respected, its public schools are among the best in the country, with excellent test scores and above-average graduation rates.
With 49% of Durham public schools exceeding academic standards, which is more than double Wake County Schools' 23% rate, your children will receive only the most essential education in Durham.
The district offers many student-supporting programs and resources, including early childhood education, college and career guidance, and after-school enrichment. Also, it is committed to equity and inclusion and has taken steps to ensure all students can succeed.
If you are living here with children, rest assured that they will attend one of the many excellent public schools.
There Are Plenty of Interesting Food Options Here!
If you are seeking a fantastic place to eat, Durham is the ideal location for you to live.
Named the South's TastiesFVt Town and America's Foodiest Small Town, the food and restaurants here are of the highest quality.
The city contains a variety of restaurants, from casual cafés to sophisticated diners. Whether you're in the mood for a fast snack or a leisurely meal, you'll find something to your liking.
Dame's Chicken & Waffles offers breakfast specialties such as Barnyard Honcho, Mimi's Sassy Shrimp, and Blackened Salmon. Favorites like Cubano, BLT, and Thai Chicken Wrap are available at Foster's Market.
In search of an acceptable eating option?
Bleu Olive, a Mediterranean restaurant, offers private dining and an extensive wine and beer list that pairs well with their signature dishes, such as moussaka. You can also check out the restaurant's special menu, which features delectable upmarket cuisine.
If you want pizza, try Pizzeria Toro's traditional wood-fired pizza with toppings such as Sweet Fennel Sausage and Lex's Favorite Bacon.
If you're still hungry, visit Burger Bach, a New Zealand-themed gastropub in the city, and order a Wellington, South Lamb, or Queenstown burger.
And with so many alternatives to select from, you are sure to discover a restaurant within your budget.
The Place Has Parks To Explore
Even though Durham is most well-known for its scientific breakthroughs and higher education, it also boasts excellent locations to unwind in nature away from the bustle of the city.
Durham Central Park offers a seemingly limitless number of activities, from a butterfly garden to a skate park. Also, it provides a platform for cultural and social activities, outdoor movies, walking pathways, and even food trucks.
Piney Wood Park and West Point on the Eno are additional wonderful outdoor green spaces. At the same time, the breathtaking American Tobacco Trail spans a total distance of 22.6 miles, with Durham accounting for 12 of those kilometers.
You can also visit the Sarah P. Duke Gardens, a 55-acre public garden with more than five kilometers of walking paths. It is a free city activity that blooms with flowers, plants, and animals each year. Throughout the year, walking and trolley tours are available on the five kilometers of pathways within the garden.
Suppose you want to learn more about the gardens, natural flora, and wildlife. In that case, you could also attend a special event, class, workshop, lecture, or free art class while visiting this location.
Its Locals Are Kind and Hospitable
Durham, North Carolina, people are among the warmest and most hospitable you will ever encounter. They'll welcome you no matter your background and ensure you are welcome and secure in their neighborhood.
Durham's residents reflect the diversity of the city. Here you will encounter individuals from various walks of life, and everyone is welcome for who they are.
Apart from friendly people, the city also has a strong sense of community. Residents have an incredible feeling of connection and pride in their community, evident in the city's diverse neighborhoods and bustling downtown.
The town offers various activities, and locals are kind and willing to assist one another. They're always ready to help, whether volunteering or lending a hand.
This sense of community is one factor that makes Durham such a desirable location to live, as you will discover if you choose to reside here.
The Bad Side
The City Has Heavy Rush-hour Traffic
Traffic is one of the major drawbacks of living in Durham, as it is a busy and expanding city. It is no surprise that Durham suffers traffic issues, given its size and population development.
The traffic can be a nightmare during rush hour and on weekends. If you commute here for work, you can anticipate spending a significant amount of time in your automobile.
Also, the town's public transit system is underdeveloped, making it difficult for residents to travel without a vehicle.
In a city as bustling as Durham, dealing with traffic is an unavoidable aspect of life.
Durham Has Elevated Pollen Levels
A severe high pollen season that can last many weeks can be difficult for allergy sufferers throughout the Triangle.
Everything, from automobiles to sidewalks, is covered in this city's thick coat of yellow dust.
Therefore, you must consider this if you suffer from allergies.
It Has Significant Gang Activity
Gang violence has a long and storied history in Durham, North Carolina. Some of the earliest gangs in this city started in the early 1900s when young men formed groups based on neighborhood allegiances.
Over time, these gangs got more and more violent. By the 1970s, they were doing everything from minor crimes to selling drugs and killing people.
Unfortunately, violence, crime, and gang activity remain a problem in many parts of the city.
If considering making this location your home, you must know the dangers.
What Is the Cost of Living in Durham? – The Triangle's Best Value City
The Good Side
Durham Is Cheaper Than Other Big Cities
If you are considering living in one of the Science Triangle cities, you will also need to explore more to learn what each city offers. Durham is perfect for you if living costs are your primary concern.
As prices increase on the northeast and west coast, more individuals move to this city because it's a more affordable option with similar facilities and growth chances.
With the cost of living 11% cheaper than the national average, it is not surprising that this affordability is a significant factor in relocating young professionals, couples, and families.
This fact makes Durham an appealing choice for anyone interested in moving to a location with a lower cost of living.
It Features Reasonably Priced Residential Options
Aside from having a cheap cost of living, Durham is also a fantastic alternative for those seeking an affordable place. This city offers numerous apartments and houses for rent or purchase at reasonable costs.
Housing costs in Durham are 22% lower than the national average, indicating that your dollar will go farther in Durham than in other cities of comparable size.
Most residents in Durham are homeowners, while 45.9% are renters. The median price of a home in the city is $311,543, while the monthly median rent is $951.69.
The relatively low cost of housing in this city is a significant factor that influences many individuals' decisions to settle here rather than in one of the other cities.
The Bad Side
The City's Taxes Are Relatively Expensive
Durham County's property tax rate is 1.23%, significantly higher than the state's rate of 0.85 % and somewhat higher than the national rate of 1.21%.
A combined sales tax rate of 7.5% is also in effect throughout the city. This combined rate, which includes the county rate of 2.25%, the state rate of 4.75%, and a special tax rate of 0.50%, is higher than the national average of 7.3%.
On the other side, the income tax rate in Durham is 5.5% of a person's taxable income, which is also above the national average of 4.6%
Those living in this area must pay the specified amount of tax.
Why Work in Durham? – The Entrepreneurial Hotspot of the Triangle
The Good Side
The City Boasts the Nation's Hottest Job Market
The Triangle is not only a leader in innovation and healthcare but also provides an abundance of additional employment options for people moving to the area or seeking a career shift.
As the home of Duke University, which employs over 8,000 people on campus, it should be no surprise that Durham is rife with employment prospects.
The unemployment rate in this city is 4.1% lower than the national average, and the medical, educational, and retail industries are the most prominent employers. It's also known as the "Silicon Valley" of the east for The Triangle's startup scene.
If joining an existing business isn't your thing, the town is also one of the most excellent places for entrepreneurs.
North Carolina, where the city lies, is well-known for its Research Triangle Park (RTP), which strategically borders Durham and is a convenient postal code for business professionals.
Companies from around the globe have selected RTP as their headquarters and research and development hub. The Research Triangle Park is the largest research center in the world.
As a global center for medicine, the city is also home to many physicians and medical researchers. This profitable sector makes it an ideal area for medical professionals to travel, study, and reside.
The city's job market and economy are rising quickly due to its successful enterprises and highly-educated population, making it ideal for job seekers.
Therefore, Durham is your oyster, whether you are an artist, a techie, a researcher, or unsure of your career path.
Durham Offers Competitive Salaries
Working in this city allows you to easily save money, even if you have recently graduated from college.
Employers in Durham are willing to pay the top price for the knowledge and competence of college graduates.
The average annual income of workers in this city is $29,051, which is higher than the national average of $28,555. In contrast, the median yearly household income is $49.585.
Working here will undoubtedly help you save money for the future.
The Bad Side
The City's Labor Market Is Competitive
The state of North Carolina, where the city lies, is known as one of the top states in the nation for commercial activity, and the town of Durham consistently has one of the hottest job markets in the whole state.
Given all of this, it is safe to say that competition for jobs in the city will be fierce.
You can expect that seeking work in this city will take some time because many other people are also searching for employment there.
It can be difficult, but what matters is that you give your best effort and remain persistent while waiting for your chance to be hired.
Living in Durham is a privilege for many people due to the city's stable economy, exceptional institutions, entertainment, and low cost of living. Indeed, the town is one of the best places to live in the nation.
Ultimately, your preferences and circumstances will determine whether Durham is the ideal area for you to reside.