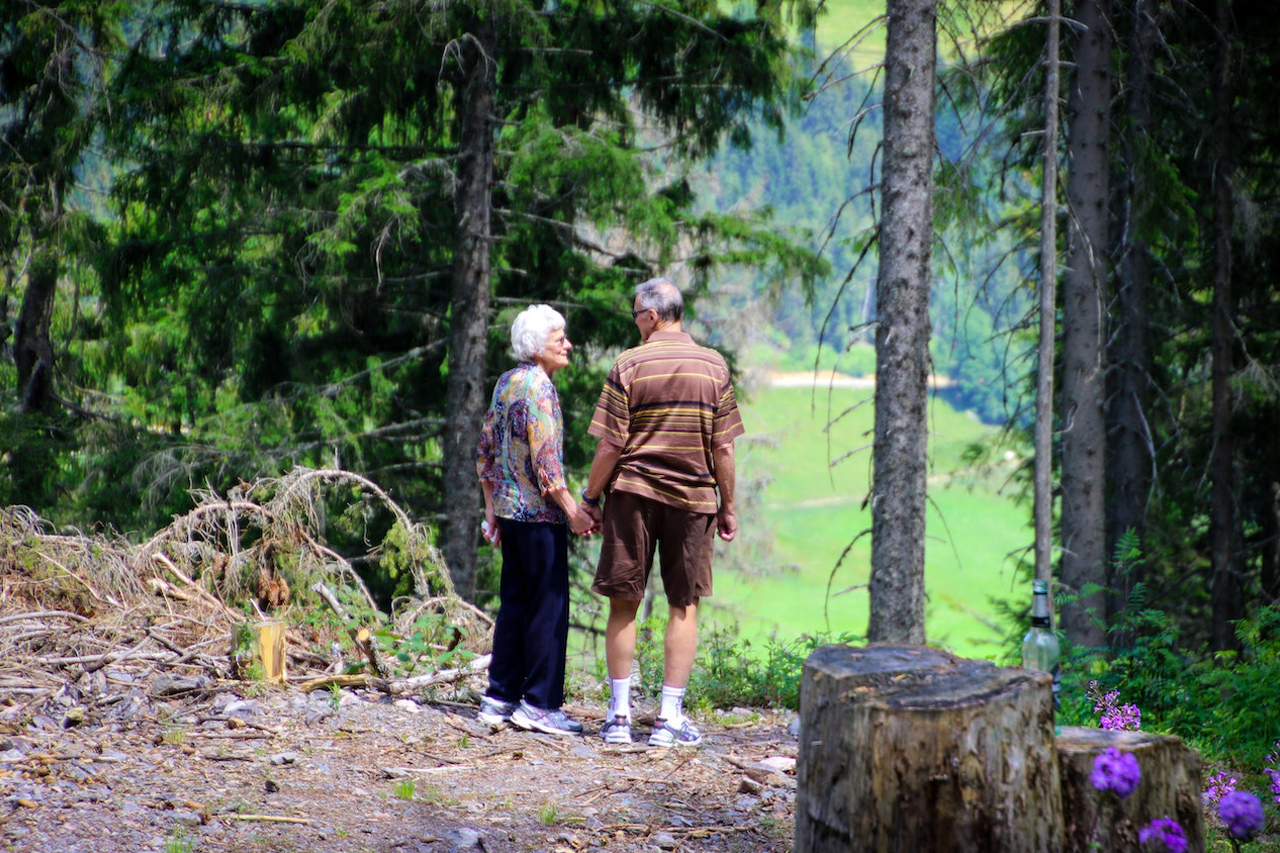 One of the significant reasons you should visit Maui is that everyone can appreciate its beauty.
There will always be something for everyone, whether you are 10 or 85.
Bask in the rolling clouds over the West Maui Mountains. Stare in awe at the sunrise atop the Haleakala Volcano. Or you can even decide to relax on some lovely beach somewhere on the island.
No matter your preferences, Maui will always have something for you.
Riding the waves on a surfboard or zip-lining with your grandchildren may appeal to only some. However, if you are not into these activities, there will still be more for you.
Maui has a wide variety of great activities for everyone.
Here are 11 of the best tours and activities for seniors in Maui.
1. Explore the Ocean with a Submarine Adventure
If you are not up to going on other activities like scuba diving (or diving, for that matter), you can go snorkeling. However, if snorkeling is out of the window, we have a perfect solution for you.
This tour will have you enjoy the wonders of the Pacific Ocean from down under.
All you need to do is a short boat ride from Lahaina Harbor. The boat ride proceeds to the site of the Atlantis Submarine.
The submarine can accommodate about 48 passengers. It can take guests on tour and provide a view of life beneath the surface.
Prepare to see schools of tropical fish, a sunken Carthaginian replica of a supply vessel from the 19th century, and an artificial reef.
If you get lucky, you might even see some scuba divers on the wreck. Once in a while, these divers may wave you a warm aloha.
This submarine is the first of its kind in the world. It is one of the most technologically-advanced passenger submarines.
The Atlantis can take its guests down for more than 100 feet. There will be tour guides who can ease the tension in case some guests may feel uncomfortable. The guides will also regale you with information and a lot of stories.
The submarine also comes with an air conditioning system. So, no need to do anything. Just sit back and take all the scenery in.
The tour happens five times per day.
To enter and exit Atlantis, you have to use a 10-foot ladder.
2. Take a Sunset Cruise
You are already in Maui. Why don't you elevate the romance?
This sunset tour will take you to Maui's most romantic and relaxing places. And that is aboard a cruise with dinner and sunset along the way.
The tour will have you hop aboard the Sunset Dinner and Cocktail Cruises. Here, you will enjoy all the best and the freshest food, an open bar, and some live Hawaiian music.
The tour will give you a 360-degree view of the scenery. On this cruise, you will get the chance to observe the world around you from its sprawling observation deck.
Enjoy unobstructed views of the West Maui Mountains, the Haleakala Volcano, and the immense beauty of the Maui coastline.
The cocktails onboard include Wine, premium cocktails, beer, and some blended drinks. Dinner includes the freshest seafood, ribs, BBQ chicken with dips, and dessert.
While on the cruise, the island's best slack vital guitarists and vocalists will entertain you until the wee hours of the evening.
3. A Visit to Iao Valley
Iao Valley is a state park of about 4,000 acres. It is full of rich historical significance and provides its guests with a view of the immense beauty of the West Maui Mountains.
Iao Valley is one of the most amazing places on the island.
Iao Valley is a place you can visit for a day. It's only a short drive from the island's center. It is pretty close.
Here, you can enjoy a day trip for serenity and an experience of the quiet side of Maui.
The valley is famous as the battleground where King Kamehameha I defeated the armies of Maui in the 1790s.
From that day, the place became a destination for reflection and enjoyment among guests. To this day, it is a place where you can commune with nature.
You can walk the park trails. It will only take you a few minutes.
I suggest, however, that you take an umbrella with you. Wear your walking shoes and bring with you some lunch.
Once you have these, you can enjoy the afternoon with amazing views of the Iao Needle. The Iao Needle is a natural rock pinnacle that measures about 1,200 feet. It is near the entrance of the park,
Take a short walk and pass through the botanical garden.
Make sure to bring a light jacket, as it sometimes gets cooler. The area also gets less sun than other parts of the island.
4. A Taste of Maui Wine
Maui Wine sits on a property of about 23 acres.
The property is historical and is in the Ulupalakua Ranch area. Here, you will find yourself within a beautiful winery sitting among amazing gardens and unique trees. The structures in the area are also exceptional in their age significance.
Some of these structures even date back to about the 1800s.
Maui Wine is a perfect destination for a relaxing afternoon picnic. Here, you will have several opportunities for amazing photos on top of the wine tasting that should happen while on the property.
You can also stretch your legs and stroll around the grounds while you wait for your turn to explore the cellar. The cellar tour happens twice a day.
After the cellar tour, you can go to the King'sKing's Cottage for their famous hand-crafted mango wood bar.
Here, you can taste the many popular pineapple wines that made Maui Wine famous. Aside from the pineapple wines, there are also several other small production estate wines that you can try.
There is even a sparkling rose that is a feast on the palate. It is as refreshing as the views around you.
The property sits about 1,650 feet up on the mountains. And so, aside from the wine tasting and the delicious food, there are amazing sceneries that you can enjoy.
Book the tour in advance.
A guide will accompany you while you explore the grounds, the wine cellar, and the bottling room.
Whether you are a wine enthusiast or want an experience in wine tasting, you will never regret taking this tour while in Maui.
5. A Tour of the Beautiful Haleakala
Haleakala could be one of the most visually remarkable places in Maui.
It is a volcano that spans a height of about 10,000 feet. It brings to the spotlight gorgeous views, especially during sunrise and sunset.
The area is far off from the Maui center. You have to have somebody drive you to the summit. There are, however, several companies that can offer guided van tours. In some of these tours, there will even be a Hawaiian cultural specialist who will provide the guests with relevant information.
The tour comes with rain and weather gear, a stop at Maui's cowboy town, Makawao, and another visit to Kula.
There are two tour options. One is for a sunrise tour.
It leaves Maui at around 3 AM.
However, if you want to sleep a little later, you can have another tour leaving Maui center at about 9 AM.
The tours happen daily.
This option is excellent, especially if you are vacationing with your family and friends.
6. The Magic of Warren & Annabelle's
The show may not be as packed as any show you watch in big auditoriums. It may not be as grand as the shows that you see in Vegas.
However, the Magic Dinner Show at Warren & Annabelle's is something you should try out. It is an indoor entertainment attraction at Front Street in Lahaina. This show should be on your list if you want to spend a unique evening with your family.
You can enjoy delicious cocktails and appetizers as you watch the magic show. There is also dessert before the show starts.
The show includes sleight-of-hand tricks from some of the top performers in the country. The venue can accommodate about 78 guests.
Annabelle can also be a charm. There is a resident piano ghost. Plus, Warren does some magic aside from his hospitality.
All these and more make the show worth your visit.
7. A Visit to the Ocean Vodka Farm
Located on the slopes of the Haleakala crater lies the Maui Ocean Vodka Farm & Distillery.
The property spans an area of 80 acres and is stunning. When you are on this tour, make sure you have your camera.
With the Haleakala as your backdrop, you will undoubtedly have the best photos to bring home.
Here, you will have an unobstructed view of the ocean that goes on for miles.
Also, this tour is a perfect choice if you have inclinations in organic farming or love vodka.
Once onsite, you will enjoy an educational tour of the farm.
The tour begins with a sample of organic sugarcane. This part of the trip should clean your pallet.
A unique distilling process involves using a perfect mix of organic sugarcane and sea minerals. These Hawaiian sea minerals are from the deepest parts of the ocean. From here, you will witness how they create vodka.
It is for this reason that they call this Ocean Vodka.
A visit to this property will ensure you a lovely day. You explore the upcountry while tasting vodka amidst a spectacular island view.
Tours happen daily.
8. Road Trip to Hana
Maui will never be Maui without a visit to the famous site, Hana.
You might see tours that use buses from your hotel to Hana. However, this tour will be at your own pace. You will have professional guides and explore Hana aboard luxury SUVs.
You will undoubtedly have the best days of your life with this tour.
During the tour, you will stop at unique popular destinations like Paia, Maui's most fantastic little town on the North Shore.
You will also drop by the Twin Falls of Maui and even explore Ke'anae Point.
Pools, beaches, waterfalls, and quaint little towns are your destinations during this tour. It would be best if you caught this.
The tour includes snacks, private transportation, bottled water, coffee or tea, and all the admission fees to the destinations you will visit.
9. The Molokini Crater Tour
While in Maui, experience speeding through the water to the Molokini Crater.
Here, you will experience group-snorkeling adventures where you will have visibility that exceeds more than 55 meters.
You will snorkel your mornings and see wildlife-rich reefs, fishes, rays, and other sea creatures. Then, you will venture into Turtle Town to swim with the Hawaiian green sea turtles.
Aside from swimming with the turtles and snorkeling, you will also have a breakfast of fruits and cinnamon rolls. Lunch is also served amidst the beautiful Hawaiian views.
What better way for you to spend your vacation?
10. A Tour of the Maui Micro-Breweries
The tour will take you on a day trip exposing Maui's smallest Micro-Breweries.
Each of these breweries is unique. Each brewery will offer you different types of beer. Here, you can try your favorites throughout the day. You can even bring some with you for consumption later.
The tour is private and personal. There are three local breweries to explore.
With each brewery you visit, you get to taste their beer samples and partake in a delicious offering of lunch and appetizers.
The tour comes with a driver and a guide. All you need to do is to sit back, relax, and enjoy.
Also, you will see the fantastic Hawaiian scenery in between breweries. You might even see a humpback whale along the way! Who knows?
11. The Valley of Isle
Here is a tour of Maui with flexibility.
You can customize your tour according to your preferences. Explore this area and ditch that area. The choice is yours.
The choice is always up to you if you prefer more sightseeing, adventures, or food and beer.
The tour will provide you with exceptional choices to choose from. If you have additional requests, the guides will certainly be able to accommodate them.
If there is an ultimate Maui tour, this is the tour for you.
You get to choose what you want, whenever you want it.
—-
Maui is certainly a place you should visit.
What is impressive about Maui is that there will always be activities for everyone. There will always be tours that can entertain you while you are on the island.
We hope that you enjoyed reading the list.
Do you have any other tours in mind? Let me know in the comments section.