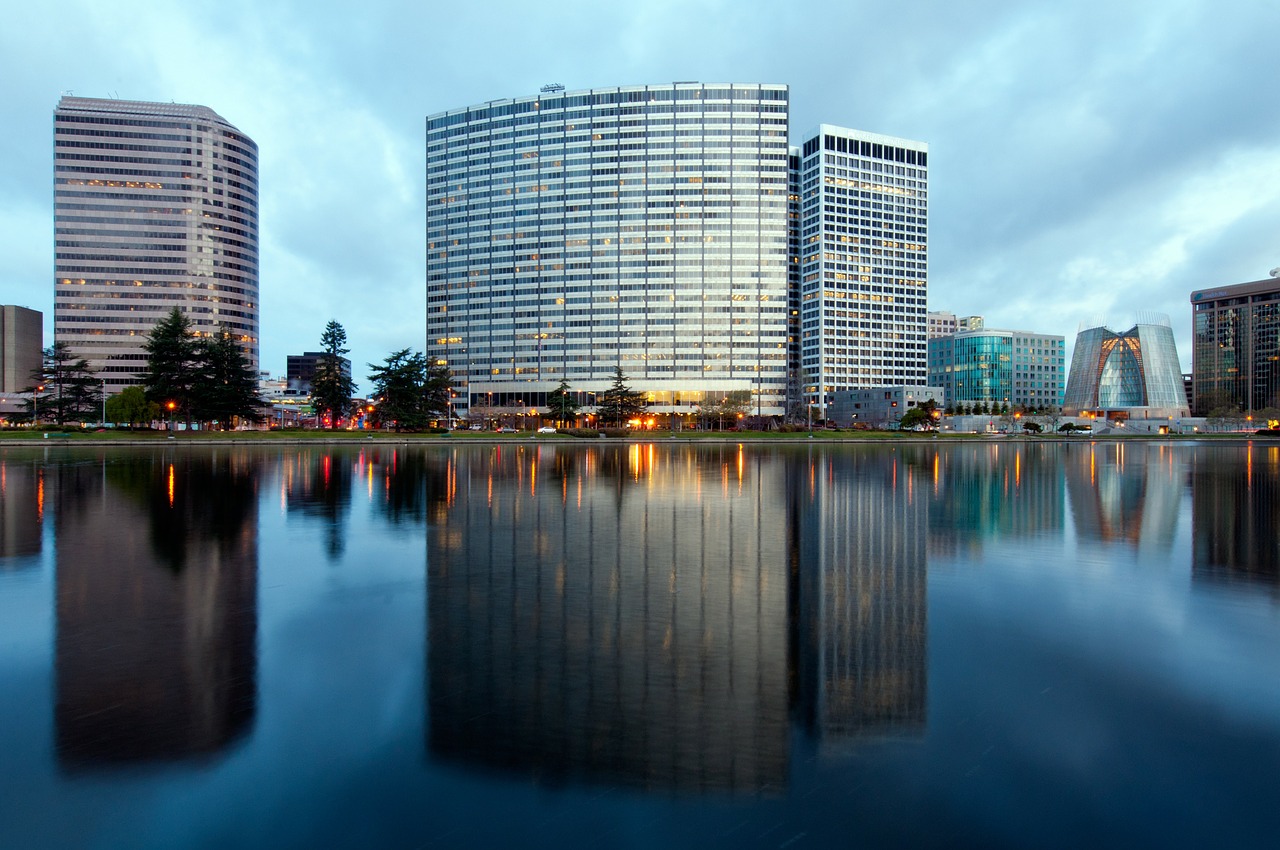 Oakland is a bustling city east of San Francisco. It is also the busiest port in Northern California, with a high concentration of start-up businesses. The city is a better place to live in when compared to Albuquerque.
Oakland is a crucial port as a primary trade artery for San Francisco proper. Its strategic location opens employment opportunities among young professionals and migrants. As a result, it exhibits high levels of growth and becomes a prominent business hub.
Meanwhile, Albuquerque is a gem at the center of New Mexico. It may not compete against Oakland in economic stature, but it has stunning landscapes and sceneries. ABQ is a perfect place to retire due to its chill and relaxed lifestyle.
Both cities have distinct offerings and deserve a place for evaluation. Thus, here is the city comparison between Oakland and Albuquerque.
What are the Pros and Cons of Oakland vs. Albuquerque?
Oakland is an expensive city with a desirable location and stable economy. On the other hand, Albuquerque is an affordable city that offers the best place to retire but suffers a high crime rate.
Living in Oakland
Pros
Good location

Oakland has a great location, given that it is close to San Francisco, Berkeley, and Pleasanton. It can only take you a few minutes (30 mins) away to the center of Francisco. Consequently, you have easier access to SF's top city amenities like beaches, cultural, and commercial spaces.

Limitless things to do

The city offers plenty of interesting sites which you and your family can enjoy. Oakland has zoos, museums, parks, outdoor spaces, and shopping centers. Most of these attractions are a few short drives away.

Attractions
Oakland Zoo
Jack London Square
Museum and Arts
Oakland Museum of California
Parks and Outdoors
Children's Fairyland
Joaquin Miller Park
Shopping
Foothill Square Shopping Center
Eastmont Town Center
A strong and heavily diverse economy and job market
The city offers you a stable and thriving economy. It has job opportunities in every industry, from blue-collar to tech work.
The job market follows an upward trend with 1.4% growth each year.
It is the 5th busiest port in the United States, generating around $41B in international trade. The industries can range from trade, healthcare, science, tech, education, food, and social assistance. Green energy and tech start-ups have the highest concentration in the city's heart.
Oakland alone employs more than 200,000 workers. They work for big companies like Kaiser Permanente, Oakland Unified School, District, Bay Area Rapid Transit, and more. It is easy to land a job in the city with these numbers.
Exceptional transportation system
The city provides commuters with a comprehensive transit system with its Bay Area Rapid Transit. It also has intercity buses that take people to every corner of Oakland.
More than that, it is a bike-friendly city with several bike lanes and thousands of bike racks spread throughout the area. It has 160 bike miles that benefit people coming to work every day.
Extensive education system
The Oakland Unified School District manages more than 86 K-12 schools and 32 charter schools. It consistently offers excellent education among its large number of students. The city's test scores continue to top most schools in California.
Oakland also has universities and colleges under its belt. Lincoln University, Holy Names, Mills College, Patten University, etc. Community colleges are also available, including Laney College and Merritt College.
Cons
Home and rental rates

When you choose to live in Oakland, expect that you will be paying higher housing costs. The home prices in Oakland are thrice the price of the national average. So, most people resort to renting than purchasing a house.

But rent prices are also skyrocketing in this part of California. It may be cheaper than renting an apartment in San Francisco, but it is still average. If you are in Oakland for work, you might want to split rentals with a roommate to reduce your monthly expenses.

High crime level

The challenge to the city is its high crime rate. The level is way above the national average even today. Besides, the city is working towards crime reduction by effectively deploying police forces.
Living in Albuquerque
Pros
Great place to retire and relax

ABQ offers a relaxed and straightforward lifestyle for people who want to escape the noise of the metro area. With its rich culture, art galleries, culinary and brewery scene, the city entertains in more ways than one.

It gives all the amenities of a great city life with shopping centers, restaurants, and recreation sites. ABQ is a lovely place you can call home without worrying about spending too much on entertainment.

Disaster free

In some cities in the United States, you often encounter catastrophe. California has earthquakes, Midwest has tornadoes, and coastline areas have tsunamis and hurricanes.

You do not need to experience these things when you live in ABQ. The city is not prone to natural disasters that disrupt your everyday life.

Stunning view of the Sandia Mountains

The spectacle of the beautiful Sandia is a normal thing to see in ABQ. The city is at the foot of the mountain, and the enchanting sight of Sandia is visible around the city.

The changing colors from pink to purple, then green to blue, is a fantastic sight to witness. It is the perfect scene to see from morning until noon.

Clean air

Unlike other cities in the United States, Albuquerque is free of air pollution. You can breathe fresh air every day when you choose to live here. The air quality does not have contaminated particles that can harm your health in the long run.

Fit city

People living in ABQ are healthy ones. It is one of the fittest cities in America and ranks third in Men's Fitness Magazine's list. You have everything you need, from trails, parks, and great weather in this city. Plus, ABQ is a bicycle-friendly city with miles dedicated to biking trails.

Cons

Needs infrastructure improvements

ABQ has underdeveloped infrastructures and facilities. 1 out of 4 of its rural roads displays poor condition. It can pose a hazard or risk, especially to frequent road users. Bridges also require extensive improvements to avoid possible accidents.

Drug-related crime rate

The city has a struggling economy that leads to poverty, a high unemployment rate, and crime. It constantly faces violent offenses related to its populace's extensive use of prohibited drugs. You might want to consider this when moving to the city.

Oakland or Albuquerque – Which is cheaper?

Oakland is an expensive city in Northern California. The living cost is higher than the national average. By comparison, ABQ is cheaper, given that its cost of living is 5% below the country's average.

| | | |
| --- | --- | --- |
| Living expenses | Oakland | Albuquerque |
| Housing | 316.3% | 88% |
| Food & Groceries | 111.3% | 96% |
| Health | 116.8% | 81.1% |
| Utilities | 90.3% | 97.2% |
| Transportation | 125.8% | 89.4% |

Data is based on 100 = US National Average
> 100 means more expensive than the national average
< 100 means cheaper than the national average

Housing cost

Housing cost typically constitutes your monthly expenses. You can save more money on housing expenses in ABQ than in Oakland. There is a 259.4% difference in the property prices (Oakland being more expensive).

A regular two-bedroom apartment can already reach $3,000 per month. The average home price in Oakland is $925,000, while only $257,400 in ABQ.

Utility cost

On the other hand, utility cost is cheaper in Oakland than in ABQ. For a 1,000 square foot apartment, your monthly utility can reach $230. You will be paying 7.1% less in utility when you live in Oakland.

Food & groceries cost

In Oakland, food and groceries costs are higher than ABQ and even the national average. You will be paying 15.9% more in Oakland than ABQ on essential items like meat, eggs, milk, and butter. The monthly cost can reach $600 or more.

Transportation cost

Oakland is a costly city to commute to or transport. The transit cost is way above the national average. You have to pay 25% more in the public transit system in Oakland. Good thing seniors, people with disabilities, and children can enjoy discounts here.

Health care cost

Health care cost is 46.4% higher in Oakland compared to ABQ. A doctor's visit in Oakland is around $150.72, while only $108.33 in ABQ.

Is Albuquerque bigger than Oakland?

Albuquerque is bigger than Oakland by land area. ABQ is around 189.5 square miles, while Oakland only has 78.0 square miles. Their numbers are comparable with half a million residents in terms of population.

Oakland is the enormous city in Alameda County and the third-largest in the San Francisco Bay Area. It is also the eighth-most populous town in California.

Since it has a thriving and robust economy, more people move to the city for better opportunities. As a result, its population is rapidly growing.

Meanwhile, Albuquerque attracts retirees every year. It has simple city life with a very affordable cost of living. Also, the entertainment industry like Casinos is growing in ABQ to cater to this age group.

Is Oakland safer than Albuquerque?

Albuquerque has a notorious reputation for being a dangerous city. However, based on recent data, Oakland is more dangerous than ABQ. The violent crime index in Oakland is 75.5%, while 51% in ABQ.

Statistics show that Oakland is not a safe city. It even ranks 12th among the most dangerous city in the United States. Oakland frequently ranks the highest for robberies, homicide, and shootings, too.

On the other side, Albuquerque is also struggling to battle its high crime record. Given its 51% crime index, it is also above the country's average of 22.7%. Most crimes in the city are drug-related, too.

Is Albuquerque warmer than Oakland?

Oakland and Albuquerque are both warm cities. But comparatively, ABQ is hotter, with a recorded high temperature of 92 degrees. Oakland only has 72 degrees.

Both cities experience more sunny days than rainy days. Oakland has 260 sunny days in a year, while ABQ has more than 300 days. Even if ABQ is warmer during summers, Oakland faces potential danger from forest fires.

The dry and warm summers are sometimes accompanied by 'Diablo' winds. It is similar to the Santa Ana winds of Southern California. When this occurs, the city can potentially exhibit forest fires.

On the one hand, ABQ has a cold semi-arid climate with frequent strong winds. It is a weather condition ideal for flying hot air balloons. Thus, in October, the city regularly hosts the International Hot Air Balloon Festival.

Is Oakland better than Albuquerque?

Oakland is a better place than Albuquerque. Since it has a robust and thriving economy, the city can offer more opportunities for a quality life. You can also access good education, transportation, and health care.

Oak City is ideal for those starting a family and young professionals. You can launch your career in this city because of the diverse industries.

Meanwhile, Albuquerque is unbeatable in terms of affordability. You can enjoy the beauty of nature accompanied by incredibly vigorous outdoor activities. It is the perfect place to be fit and healthy.

Did you find what you were looking for, or is something missing?

Let me know in the comments below.