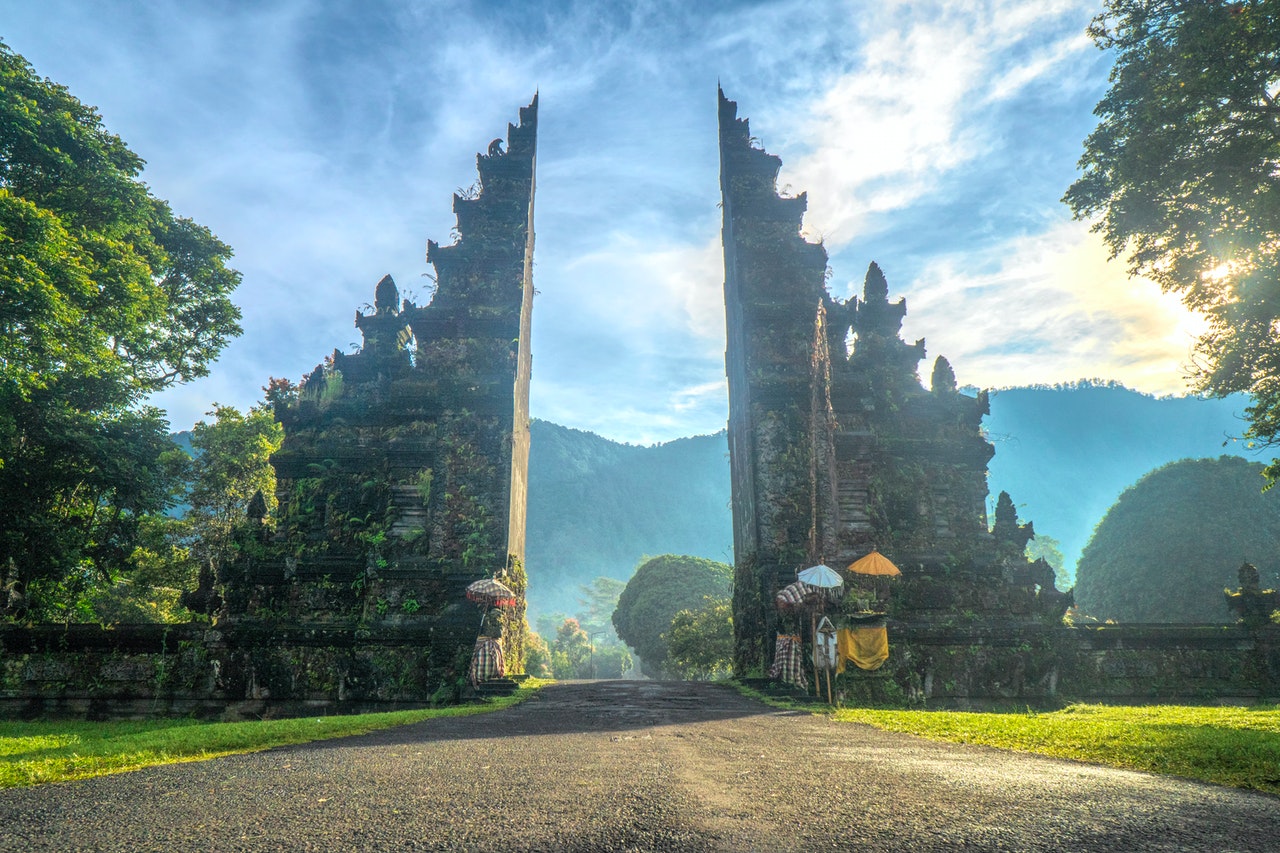 Bali is one of those destinations we all dream about as a couple. But with all the media news outlets saying one thing after the other, the question remains. Is it safe for an unmarried couple to visit the island? The answer is yes. As foreigners, there should never be anything to worry about when visiting Bali. The only thing you have to remember is to respect their norms at all times. Then, you both will not have any problem with Bali at all – married or not.
News from all over the globe sparked some interest in the paradise island of Bali.
And as an unwed couple, the news may not be promising.
But if there is one thing you should know, it is that the law in question is, as of this time, a proposed law. This is not yet enforced.
What we're talking about is the law that was recently passed in Indonesia. Such a proposed law penalizes intimacy between unwed couples.
But then again, this is just a proposed law. Nothing has come to fruition as of yet. Besides, this should still pass through readings and approvals. Once approved, it would take some time before the country implements it.
Here, we discuss a few things about this law. We also talk about why, as an unmarried couple, you don't have anything to worry about.
And also give you tips on how you can dodge raised eyebrows and questions when in Bali.
We hope that by these tips, you would shoo your worries out the door.
Because in the first place, there is really nothing to worry about.
Read on to find out.
Are you married?
When traveling as a couple in Indonesia, you would most likely hear this question.
Unlike in Western countries, it is normal to ask such a question in the country. Add to that are other inquiries like if you have children and how many if there are.
You may raise your eyebrows upon hearing this. But yes, this is normal in Indonesia. The locals are just curious.
You can actually tell them that you are not married. And it's fine. In other parts of the country, the services you may get maybe a little bit off. This is when compared to when you tell them that you are actually married.
But not in Bali.
The paradise island of Bali has all the open-mindedness of the West for them not to ask such questions. And when they do, they won't even mind whether you are married or not.
Lying may not come as smoothly for some of us. And we don't recommend that.
Unless, of course, you are in another part of Indonesia. Other areas frown upon unmarried couples traveling together.
But when in Bali, this should not be cause for worry.
Booking Hotels
Bali has been getting tourists from different countries for many years.
Because of its tourism industry, its locals have gotten used to tourists. Whether married or not, checking into a hotel room together is never an issue on the island.
And this is fine.
In fact, when booking or checking into hotels in Bali, all you need to show is your passport.
Upon check-in, the hotel staff will scan your passport. Then they show you to your room, with no raised eyebrows and no questions asked.
Bali is more open-minded than the other parts of Indonesia.
Should they ask for marriage documents, this would not sit well with tourists. The island banks on tourism as its main driver for economic progress. Checking marriage papers may impact the industry. But if in case they do, we are sure the local government of Bali will find a way to work around this.
Public Display of Affection (PDA)
Bali is more open-minded than the rest of Indonesia.
But if there is one thing you should not do when on the island, it is to tone down on PDA. For example, kissing and holding hands in public would offend most locals.
When on the island, be very good guests.
As much as possible, tone down on the hugging and the kissing in public.
Even if the island is open-minded, the locals still have that tinge of tradition within. Very open about your affection would be a disrespect to such traditions.
Of course, once you are back in your hotel rooms, you can do as you please.
But if there is something you need to know, hold off on the affection when in public.
Dressing Up
Appropriately dressed-up tourists get the best treatment from the locals.
When traveling to other parts of Indonesia, this should always be the case. In fact, when dressing up with your shoulders and knees covered, it is a show of respect to the customs.
But when traveling to Bali, one has more freedom on what to wear.
Of course, it is the beach!
We can never expect you to wear a pair of jeans when in Bali.
Packing your bikinis and swimwear is appropriate for the island. And the locals will never mind.
Will unmarried couples get jailed in Bali for being physically intimate?
Indonesia recently proposed a law that prohibits such acts between unmarried couples. The proposed law may have raised eyebrows among tourists and the rest of the world. But one should never forget that such a proposal is subject for review and approval. And when finally approved, it still takes some time before its implementation. As an unmarried couple, there is nothing wrong with visiting Bali and staying in the same room.
Indonesia's lawmakers almost passed the bill in question. In its abbreviation, RKUHP criminalizes sex between unmarried couples in the country.
But if there is something you should know, there is no such prohibition in Bali. In fact, anywhere in Indonesia, this is still something not in effect.
An unmarried couple will not have issues with traveling in Indonesia. Unless, of course, you are in the area of Aceh, a Sharia law-enforcing part of Indonesia.
As of this time, the passing of the law is further delayed. And when it is finally approved in the future, there are still a couple more years to go before the law gets into effect.
But let us say, for example, RKUHP is finally implemented. Then, would they jail you for being intimate with your girlfriend in Bali?
When one reads through the bill, there are a few things that one should take into consideration.
One of these is an important stipulation. The criminalization of sex outside marriage should be borne out of a report o the police. The report should come from a spouse, a parent, or any unwed couples' kids.
This could easily affect you if you are a local.
But as an unwed couple visiting Bali, who would report you? Your parents? Are you bringing them with you?
As you can see, no one can report you to the police.
The same is true with living together as an unmarried couple. Again, the report should come from a parent or any of the kids involved. Otherwise, there is no prohibition on staying together in the same room – married or not.
There is also no mention of showing a marriage certificate when checking-in in Bali. However, the hotels on the island are, up to this date, very welcoming to tourists regardless of marital status.
Must we reiterate, there is nothing wrong with cohabiting in Bali as an unwed couple. This is also the same in other parts of the country. Unless, of course, you are in Sharia hotels.
But for your peace of mind, remember this.
This is just in the proposal stage. There is still a long way to go before they take into effect the RKUHP.
In fact, the local government of Bali urges tourists to come still and visit the island. Therefore, no changes are in effect.
Again, don't worry.
What can couples do in Bali?
Bali will always be a haven for romantic getaways for couples. There are a lot of activities in store for lovers on the island. For example, you can both take a Bali cruise for a day. Or, if you choose to, you can dine in a secret cave. Natural hot bathtubs are also common on the island. And so, when you are in Bali, why don't you try them as well?
You will never run out of activities to choose from when in Bali.
The island is full of them. Couples who have gone to visit the island in the past are testimonies. They are proof of how one will never run out of activities to do while on vacation.
Whether you both decide to chill by the pool of your hotel, or you choose to go out and explore. Bali has it all.
Here are the top 3 things that couples can do together while in Bali.
Cruise Day Trip
This should be the ideal sunset.
Imagine being out on a cruise. First, you watch the sunset beautifully on the Indonesian horizon. Then comes dinner.
This Bali day cruise lets you enjoy Bali and its waters by the day all through dinner.
Enjoy the twilight atmosphere while basking in the views of the Benoa coasts.
You start your cruise in the afternoon.
And while on the cruise, you can take photos of the horizon. This is while you have a drink on the one hand.
The cruise will take you to the neighboring islands of Nusa Lembongan as well as Nusa Penida.
Nusa Lembongan brings with it a horde of activities suited for the romantic couple that you are. Also, Nusa Penida is picturesque with all the Instagram-worthy photos you can take.
The Natural Hot Bath Tubs of Tegal Wangi Beach
The Tegal Wangi Beach is not as popular as the other beaches of Bali.
In fact, this unique beach is somehow hidden from most tourists. The beach, located at the southern Bukit Peninsula, got its name from a temple on top of a limestone cliff. But, unfortunately, such a temple overlooks the beach down below.
In the past, the beach remained unnamed. As a result, all people see are photos without a name as to which beach that was.
After a time, tourists began venturing out to discover the beach.
The beach has a couple of ocean Jacuzzis. But, unfortunately, both of these would only be visible at some point. And this is only when the tide is low.
As a couple, you can enjoy the warm bath together away from most of the tourists.
Some have already discovered the secret beach. Even so, there are still more who would never venture into these parts.
If you have the time, this beach is something you should try out.
The beach should be about 10km from the airport. You can look up Jalan Pura Tegalwangi. This should take you near the beach.
Once there, take a walk down the hill until you reach the hidden beach.
Romantic Dining in a Secret Cave of Samabe
Dining with your loved one in restaurants may seem common. Not if the restaurant is in a secret cave on a paradise island in Southeast Asia.
The cave is about 17 km away from the international airport. So it should be about 35 minutes.
Once you reach Nusa Dua Selatan, you can walk down about 120 stairs. Do so until you arrive at the hidden destination – the secret cave.
Enjoy that delicious meal while you dine away from the rest of the world.
This experience is actually one of the most romantic experiences while in Bali.
While dining, you get the sound of the waves. You have the view of the starry night skies. This is while you enjoy the beautiful views of the beach that is all to yourselves.
When going there, you can add a few more flavors to your date. A bouquet of flowers? You can request that ahead of time. A bucket of champagne? Yes, you can have that.
If you want to be more luxurious, you can even get to the cave via a helicopter.
This dining experience starts at $200 per person. But that is just for the basics of them all. Anything that you add to the dining experience adds up to your bill as well.
But who cares?
It won't be every day that you get to have dinner with your love in a secret cave.