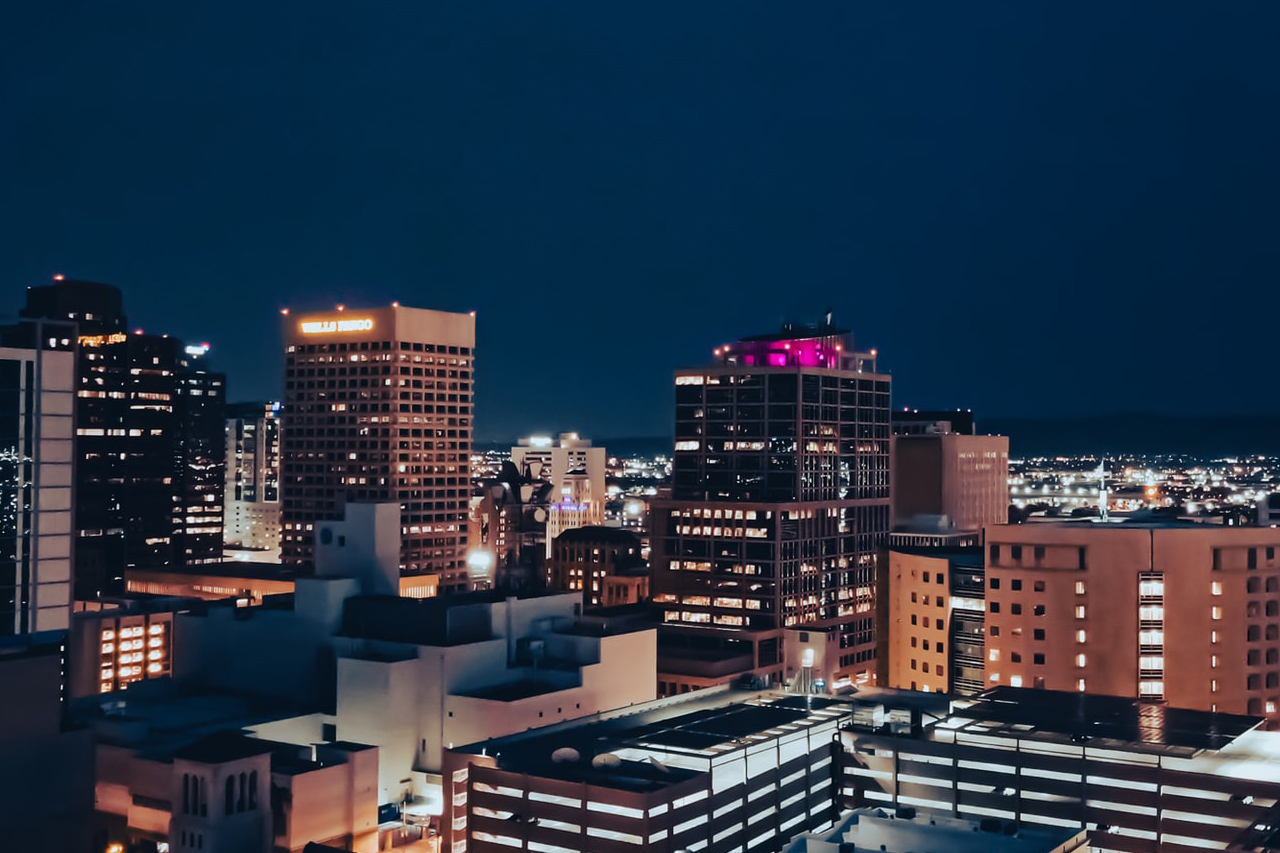 If you are curious about the Valley of the Sun, then you are in the right spot!
Phoenix, the Valley of the Sun, is the most populous city in Arizona and the fifth-most city in the United States. Regarding land size, it is also the largest city in Arizona.
The city is a lovely paradox, historically and culturally rich. In addition to its size and population density, several other factors contribute to Phoenix's popularity and bring visitors to this Sonoran desert city.
As with any large metropolis, there are disadvantages to living in Phoenix alongside the numerous benefits. If you're considering moving to the Valley of the Sun and want to know the pros and cons, this article is for you!
Here are the good and bad sides of living in Phoenix to determine whether it is an excellent place!
Is Phoenix a Good Place To Live In? – The Sunniest City in America
The Good Side
Phoenix Offers Various Activities for Nature Lover
Do you enjoy taking part in outdoor activities?
First on our list of pros and cons of living in Phoenix are the city's attractions and activities.
Here in the Valley, nature exists in harmony with its surroundings. It implies that there are numerous areas for nature lovers to enjoy the scenery, go hiking, fishing, and even camping!
What do you get when combining 189 parks, 200 miles of trails, and 33,000 acres of desert preserves?
You will get the space you need to hike, bike, fish, rock climb, and ride horses!
South Mountain Park & Preserve, the largest municipal park in the United States, is in Phoenix. Then there is Papago Park with its famed Hole-in-the-Rock and Camelback Mountain.
If you become too hot and dusty, you can always head to the Salt River, grab a tube, and float around for the day.
Undoubtedly, there are many outdoor activities in Phoenix. So if you love nature as much as I do, this city is the best for you!
Phoenix Is Rich in Culture
In terms of culture, Phoenix is comparable to any major American metropolis.
There are several options to experience culture in Phoenix if you live in this city, as numerous museums and art galleries exist.
From the Phoenix Art Museum to the Center for Creative Photography and the Pueblo Grande Museum, there are many places to see and activities to do.
If you prefer the performing arts, you need to see the Phoenix Symphony Orchestra, Arizona Opera, or Ballet Arizona perform at Symphony Hall.
Also, the Orpheum Theater, the Herberger Center, and the Talking Stick Arena in the city host a variety of live performances that you can check out.
If you enjoy outdoor entertainment, Ak-Chin Pavilion is one of the best outdoor performance venues in the state that you should try.
In Phoenix, you will also find a great deal of Mexican influence. Make sure you don't miss Gammage Auditorium, the last architectural masterpiece by Frank Lloyd Wright on the campus of Arizona State University.
Phoenix Is Golfer's Paradise
Phoenix will be a delight if you enjoy playing golf.
Phoenix attracts golfers due to its pleasant climate and room for new courses. As a sport that attracts the elderly, a massive number of snowbirds and retirees. As a result, it contributed to the development of the golfing culture in the city.
The city offers over 200 golf courses, making it one of the leading golfing destinations in the United States.
It is not surprising that Phoenix is considered a golfer's paradise. The climate here permits golfing nearly every day of the year. The Phoenix Open, the largest PGA tournament of the year, consistently draws record-breaking attendance.
Due to Phoenix's dry climate, the summertime is the off-season. If you can withstand the heat, you can purchase games at a discount during the summer, while the rest of the year, you'll be competing for space with snowbirds.
Phoenix Has Good Food and Nightlife
The culinary scene in Phoenix is fantastic!
The region has many fantastic restaurants, ranging from fine dining and international cuisine to dive pubs and food trucks.
Many of the world's finest restaurants and chefs make their way to Phoenix. In other words, it would be not easy to ever run out of possibilities when searching for something new to try.
If you prefer a more laid-back atmosphere, the food at tiny local eateries and street food is just as excellent and offers a more economical eating alternative.
Due to Phoenix's proximity to the Mexican border and the presence of a sizable Mexican-American population, the city offers a wide variety of authentic Mexican cuisine.
This city offers a significant portion of Mexican cuisine from food trucks. And there are plenty of them present.
And the best part about this is that not only is the cuisine authentic and excellent, but it is also typically considerably cheaper than dining at a traditional restaurant.
This city in Arizona is a fun location since it is a one-of-a-kind culinary destination around the globe, offering a unique blend of Southwest cuisine, Mexican food, vegan eateries, and specialty brewpubs, among other classics.
The Bad Side
Phoenix's Summer Heat
It is probably not surprising that the average Arizona summer can be hotter than others.
Between June and September, the average temperature in Phoenix's desert climate soars well above 100 ℉, making it difficult to bear.
Living here, you should anticipate hot summers that appear to be getting worse.
During the summer, residents cannot venture outdoors during the warmest portion of the day.
Therefore, Phoenix is not for you if you cannot tolerate the heat.
The lack of usual seasonal signs, such as leaves dropping in October and snowy Christmas mornings, can also be a weather disadvantage, which is the reason many people choose to visit Phoenix. Others can view these aspects as disadvantages.
Phoenix's Dust Storm
Regarding the monsoon season, living here, you'll soon realize that the city can see some rather violent dust storms.
The strong winds of the desert can create hazardous dust walls known as "haboobs." Haboobs diminish vision to nothing when they pass through.
They are awe-inspiring to observe but can be annoying while trying to go on with your day.
This wall of dust can potentially cause devastation throughout the city. When they leave, there will be some cleaning to be done.
In addition, the dust in a Phoenix dust storm typically consists of tiny sand grains. Therefore, if you are outdoors, some of it will enter your lungs. All that dust could trigger an asthma attack in individuals with respiratory problems.
Phoenix Has Poor Quality Education
Unfortunately, Phoenix and Arizona are near the bottom of the list for education in the United States.
The level of education is far below the national average. According to World Population Review, Arizona's public education ranks 49th out of 50 states in terms of quality.
It is why some people, particularly parents, who wish to reside in this city often wonder whether they will move to a state like this with a reputation for having a poor public school system.
On the bright side, the city is making efforts to improve the situation by supporting the city's schools.
What Is the Cost of Living in Phoenix? – Cost-effective City
The Good Side
Phoenix Has an Affordable Cost of Living
The cost of living in Phoenix is relatively low relative to the size of the city and especially low compared to other southwestern states like San Diego.
Phoenix's cost of living is around 5% cheaper than the national average. Housing is likely to be approximately 5% less expensive, followed by utilities and groceries at 4% and 5%, respectively.
Even though it is the fifth-largest city in the United States, 84 other cities have a higher cost of living. To put it another way, living here, you will have the opportunity to reside in a significant metropolis without paying excessive money.
If you are from California and live in this city, you would be impressed to know that Phoenix is less expensive than most of California's major cities.
Phoenix Offers Housing at a Reasonable Price
A benefit of living in Phoenix is that the rent (and other housing alternatives) are relatively affordable compared to the rest of the state, even though many people like the city lifestyle.
In the Phoenix metropolitan region, rents have climbed over the past year. In contrast, rents in the remainder of the state have increased by 25.04 % over the year.
Despite this, rents in Phoenix remain reasonable.
The median cost of a one-bedroom apartment in Phoenix is $1,227, while the average price for a two-bedroom apartment is $1,498. This price is considerably less than the average rent in comparable cities.
The Bad Side
Phoenix Has High Utility Bill
If you are from a colder state and planning to live in Phoenix, a city renowned for its high heat and desert climate will cause your utility expenditures to increase.
Despite warmer weather in the rest of the state, the average July temperature in Phoenix is 100 degrees Fahrenheit.
Approximately three-quarters of the way through 2020, Phoenix has reached 100°F a record-breaking 144 times. These kinds of temperatures necessitate the use of air conditioning.
Interestingly, the desert climate of Arizona causes temperatures to drop dramatically at night, so you can incur additional heating expenses that will affect your utility bills.
However, you should anticipate higher prices during the summer. When your air conditioner is consistently on, you should expect to pay an additional $60 to $70 monthly.
Additional utilities include rubbish pickup. However, it is uncommon for tenants to be responsible for trash collection fees.
Don't forget to include cell phones and WiFi in your budget, as they are under utility charges. These costs will vary based on your service provider and contract. Don't be scared to compare prices for the cheapest rates.
Why Work in Phoenix? – Top Developing Industrial Market
The Good Side
Phoenix Has Plentiful Job Opportunities
Even though the job market is vulnerable to economic shocks, Phoenix's economy will likely expand at a rate higher than the average growth rate for the nation over this decade.
Colliers International named Phoenix as a top developing industrial market.
As a hub city, Phoenix is home to several large hospitals and educational institutions of higher learning.
It comprises the academic faculty at Arizona State University, which numbers more than 4,800 people. In addition, the city is home to Luke Air Force Base, which is a significant employer.
With the headquarters of Fortune 500 businesses like Avnet located in Phoenix, the technology industry ranks first among the city's most popular employment sectors.
So if you plan to live in this city, there are a lot of job opportunities waiting for you!
Phoenix Has a Strong Local Economy
In addition to having a cheap cost of living, Phoenix also has a robust economy, which means that there are a lot of excellent work opportunities available for you when you move here.
Living here, you will discover employment opportunities in various fields, including tourism, technology, healthcare, and manufacturing. Phoenix is home to one of the most rapidly expanding industrial marketplaces in the United States.
If you wish to start a small business, Phoenix has a lot of support available to you, and the city itself has a robust entrepreneurial spirit.
The Bad Side
Phoenix Offers Low Salary
Salaries in Phoenix are often lower than those in other major cities in the United States.
The average household income in the United States is $61,937, which is significantly more than the reported median household income in the area, which is $57,957.
Despite this, though, residents are still able to have healthy and happy lives.
Most people in Arizona claim to have a better work-life balance than they had in their previous state, and the fact that the state's cost of living is more affordable implies that a smaller wage can go further here.
So, there you have the pros and cons of living in Phoenix, Arizona. If you've ever wondered what it would be like to live in this city, hopefully, this list has helped you!
Do you know the other good and bad sides of living in Phoenix, Arizona? If yes, share your thoughts below!