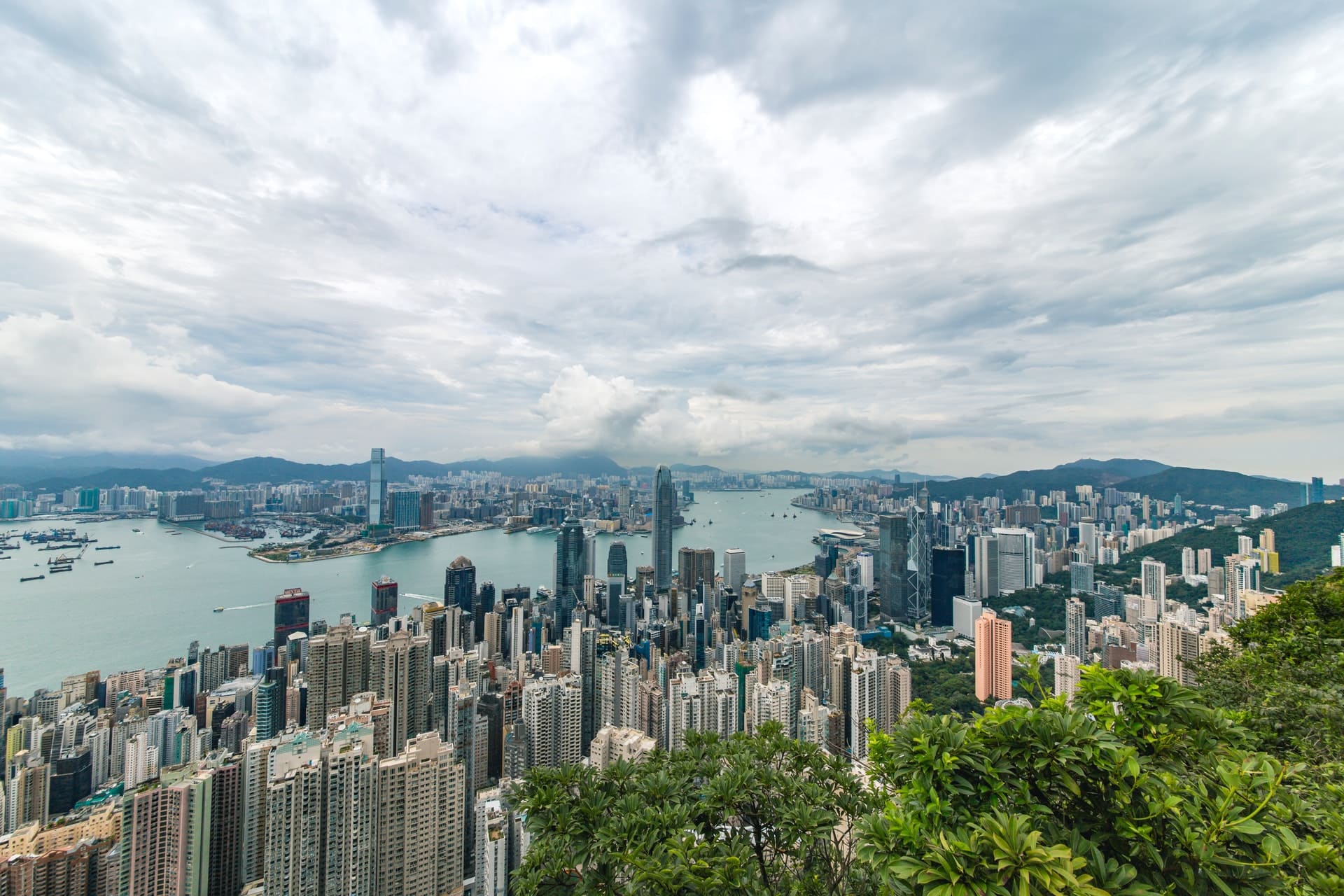 Imagine the smell of dim sum and fried noodles. Imagine hearing Cantonese all around you. Imagine seeing the busy lifestyle of the locals.
All these and more make Hong Kong one of the most exciting places to visit.
Being a large city, Hong Kong attracts many foreigners. More than half, or 52% of these foreigners, move to the city to work.
Because of the huge percentage of expats working in the city, it is getting popular within the region. Not only that, but it is also gaining leverage when it comes to popularity in most Western countries.
Are you one of those planning to move to Hong Kong? There are a few things you need to know before making that big move.
What is life like in Hong Kong? – Things that Might Surprise You
Life in Hong Kong might be a little different if you're coming from the West. Maybe because of the diverse culture you're about to experience.
But if you're used to that, then the city could feel just like home.
Here, we group everything by the GOOD and the NOT SO GOOD. This should help you weigh in everything before deciding.
The Good Side
Hong Kong has a lot of things to love. There's the weather, the locals, and the amazing transport system. Plus, who would ever forget about the food? Not me, for sure.
Anyway, here goes:
A Warm Community
Hong Kong is a hub for thousands of expats from all over the world.
When you talk about Hong Kong, you might first think of mainland Chinese and everyone Asian. But no, it is not. We know the city has been under British rule for many decades.
Because of that, the city is full of expats from all over!
The emergence of the expat communities in Hong Kong also paved the way for welcoming locals. You would find that locals tend to blend well with the foreigners as much as they do with the locals.
This alone, makes living in Hong Kong desirable, even for foreigners.
Fantastic Public Transport System
Whether you commute by bus or by train, Hong Kong's transport system is fast and efficient. Aside from buses and trains, there are trams, taxis, and even ferries. They all make commuting from home to the workplace easy.
While you may surmise about getting a car when living in Hong Kong, you should know one important thing. The city is crowded in all sense of the word. So the most efficient way of getting around is through the city's transport system.
First of all, it is fast. Second, it is cheap. Third, it is efficient.
The city's MTR or its subway system is one of the cleanest and fastest I have ever seen. It runs all throughout the island, and it's the quickest way to go to places. It costs a little bit more than the others, though. But if it does the job well, why not?
When living in Hong Kong, buses are also your second-best options to get around. Next would be trams and ferries.
You see, you get to have a lot of options when working and living in Hong Kong. All you need is to familiarize yourself with what goes where.
Bustling Nightlife
And speaking of what goes where here's another part of Hong Kong where most of your earnings go. The city provides for a bustling nightlife that is as modern as any other city from the West.
There are upper-class bars in the Central District. And there's the fun of street-drinking in Lan Kwai Fong. You will never run out of options when in Hong Kong.
And yes, the drinks can be a bit more expensive than in other Asian cities. But it all makes up for the excitement it brings.
The Not So Good Side
Like in everything on earth, there would always be the not so good things.
There's the weather. Then there's the language. And then there's everything else in between.
The Humid Weather
This may be subjective. But I have always loved the cold.
The weather in Hong Kong is desirable.. in winter. In summer, prepare for the grueling heat of the sun.
But what makes Hong Kong weather unique is it's unpredictable. One moment it shines. And in a matter of seconds, it would rain. Hong Kong is also famous for its extreme weather conditions.
It has complete weather warnings. From black rain, typhoons, and extreme heat, the city has all that. But don't be discouraged.
Hong Kong is a city that enjoys a great amount of sunshine the whole year, even during winter.
Summer is humid and super hot, peppered with the occasional typhoon. Winters are cold but sunny. Spring and autumn get to be sunny as well. But these seasons are always dry.
Snowfall is rare in Hong Kong. But you sure get to have a lot of rain all year round, even the occasional ones during summer.
Limited English
When living in Hong Kong, you sure can still get around and get things done.
Most people speak English.
But one thing you have to know is that Chinese is widely spoken in the city. And when I say Chinese, it can be Mandarin or Cantonese.
Most of the locals in Hong Kong speak Cantonese. It is a dialect in the south of China. When planning to move to Hong Kong, you should know that about 96% of the locals speak Cantonese.
But aside from Mandarin and Cantonese, most Hong Kong locals speak English as well. At least, this is something you don't have to worry about when you have plans of living in Hong Kong.
But before you rejoice, you have to hear this. Locals in Hong Kong speak English differently. It would seem like the English language is a bit more difficult to understand in the city.
Even while a British colony, most of the locals are not fluent in English. They can speak a certain level of English. They are a bit proficient in the English language. But they are far from fluent.
Rest assured, though, that when you are already living in Hong Kong, you can still get around. Most officials and even store workers are required to speak English at some point.
All these, and those in hotels and restaurants, can speak, at least, at a communicative level.
The signages are also in English. The menus are in English. All road signs are both in English and Chinese. So, when in Hong Kong, there's nothing much to worry about communicating with the locals.
But hey, this may be the best time for you to try learning a new language. You can start with a few key phrases and work your way from there.
You never know, you might be fluent in Cantonese in no time.
What is the Hong Kong Price of Living? – Cost of Food, Living, and Clothing
Hong Kong sounds like a dream home, right? But there are things you need to consider before finally settling down.
Will your salary keep up with costs?
How much do you need to earn each month to survive?
If you want to get clear answers to your questions, then read on.
We have covered your basic needs, and this should give you a better idea of how to manage your budget.
The Good Side
When it comes to food, clothing, and lifestyle in Hong Kong, expectations are always high. But can you afford them? We will see about that.
Food
Because of the rich history of the city, the food is diverse and contains many influences. And not only that, but it is also super delicious.
And speaking of food, it is one of an expat's highlights when moving in. Imagine getting all these diverse and delicious cuisines for always less than $10! Yes, you got it right. Most of the food in Hong Kong costs anywhere from $5 to $10, depending on where or what you eat.
For example, a meal at an inexpensive restaurant would cost you around $7. McDonald's prices range from $5 to $10. But why would you go to McDonald's when you can get stir-fried noodles at a street somewhere. And this is at almost the same price!
There's a dim sum. There are noodle stores. There's Peking duck and a lot more! And if you start to miss mom's cooking, there are always grocery stores. These stores can give you almost any ingredient from the West. That is if you are into cooking.
Clothing
Because of the many influences that flocked the city, you can find almost any brand in Hong Kong. Be it an American or some such brand; it's in Hong Kong.
Clothing is, on average, at acceptable levels. Well, everything would have to depend on your fashion style, though. If you are the one who prefers the usual pair of jeans over high-end brands, Hong Kong is not that bad.
But mind you, if you go for brands like the ones you get back home, clothing may be a bit expensive. So again, it depends on your fashion sense.
The Not So Good Side
Hong Kong is not spared of these not so good things. There are skyrocketing rent prices. Don't forget about the childcare fees.
Rent
What is expensive in Hong Kong, though, is rent. Yes, like everywhere else, it would always be rent!
The difference with Hong Kong's expensive rent, however, is that you get to pay about $2,400 for such a small space. And that's the cheapest! Being a foreigner living in Hong Kong, this may sound like a huge adjustment at first. This is especially true when you're so used to large spaces at home.
Getting a 3-bedroom apartment can cost you around $3,100 per month. But that's outside the city center. The same apartment in the city center can cost you around $4,700 per month.
Education
And speaking of family, childcare would also be a cost you should consider. Prepare to pay around $700 per month for preschool fees. But if you choose an international primary school, it would cost you about $17,000 per year for school fees.
Everything except food and some clothing brands may sound expensive in Hong Kong. But, the advantage is that salaries start at around $3,500 per month (after taxes).
So, if you're moving, either you share your place with somebody else, or you make sure you get a high-paying job. Do not settle for the minimum because that will never get you far.
That should compensate for all these costs.
What is it like working in Hong Kong? – Interesting Yet Familiar Office Culture
Will working in Hong Kong work for a foreigner?
As a foreigner living in Hong Kong, what would it be like?
In general, it would be quite the same as how it is in the States. As you already know by now, Hong Kong is where the East meets the West. Almost everything would be quite similar, except for a few things, of course.
The Good Side
Dress Code
In a nutshell, there is no defined rule on a business casual or even smart casual. Just dress up appropriately. Sometimes, suits would be fine. There are occasions when tailored jeans would be enough. Men stick to long-sleeved shirts. No need for ties.
For ladies, though, dress conservatively. Knee-length dresses with shoulders covered are the most common when at work. Accessories can range from gold to silver to pearls.
The Role of Colors
Color is one thing to note when at work. This is very Asian. Before moving in to live and work in Hong Kong, you have to be familiar with the importance of colors. You have to know that colors play a big role in their everyday lives.
For example, red is a lucky color. And while white means pure in other places, this is a symbol of mourning in Hong Kong and in other Asian countries.
When choosing a color scheme for the day, take the colors into consideration.
Handshakes
Hong Kong is very Western in many ways. This includes handshakes.
Greetings in the business world start with handshakes. Although, of course, this is not a daily habit. When introduced to a new office person, greetings are done with a handshake and a slight bow.
A few things to note with the Hong Kong handshake: avoid the bone-crushing handshakes. Another thing to avoid is to use both hands in handshakes (familiar with how politicians shake hands?). Please don't do it.
What you can do is to always look in the eye (not the hands, please) and smile. If you can, mention the name of the person upon introduction. And when you greet, make sure to welcome the most senior first. When unsure, refer to their titles. You would know the most senior of them all.
Working in Hong Kong is the same as the US in many ways.
The Not So Good Side
The Working Hours
What sets the office culture apart is the mindset the workforce has. People in Hong Kong work long hours compared to other nations.
In this city, it is normal to work for at least 50 or more hours a week. This is about 38% more than the global average. There is about 1% of the workforce that even does 75 hours per week on average.
You should also know that Hong Kong has the longest working hours per week ever recorded.
Shorter Holidays
In the holidays' section, the city isn't even faring well. They only have 17 holidays while other countries in the region have about 23 or more per year. Plus, most companies work up until Saturdays. So, when you're planning to live in Hong Kong, there will never be TGIFs for you there.
But while the office culture is similar in many ways, there is always a touch of Asian here and there. Familiarity with the culture, traditions, and the working hours is the key. In time, I assure you, you'll fare well.
Conclusion
I know I have given you everything there is to give you about living in Hong Kong. But as in everything in this world, you can't always have the good without the bad.
But if there's one thing you have to know, it is that there are a lot of things to love in Hong Kong. First, we cannot deny the people of Hong Kong; they're lovely. Then, there's the city itself. Plus, there's nature, the food, and the culture that is so easy to love.
When living in Hong Kong, it is easy to fall in love with the place. And if you are thinking of moving, we hope you push with that decision.
We really hope you do.