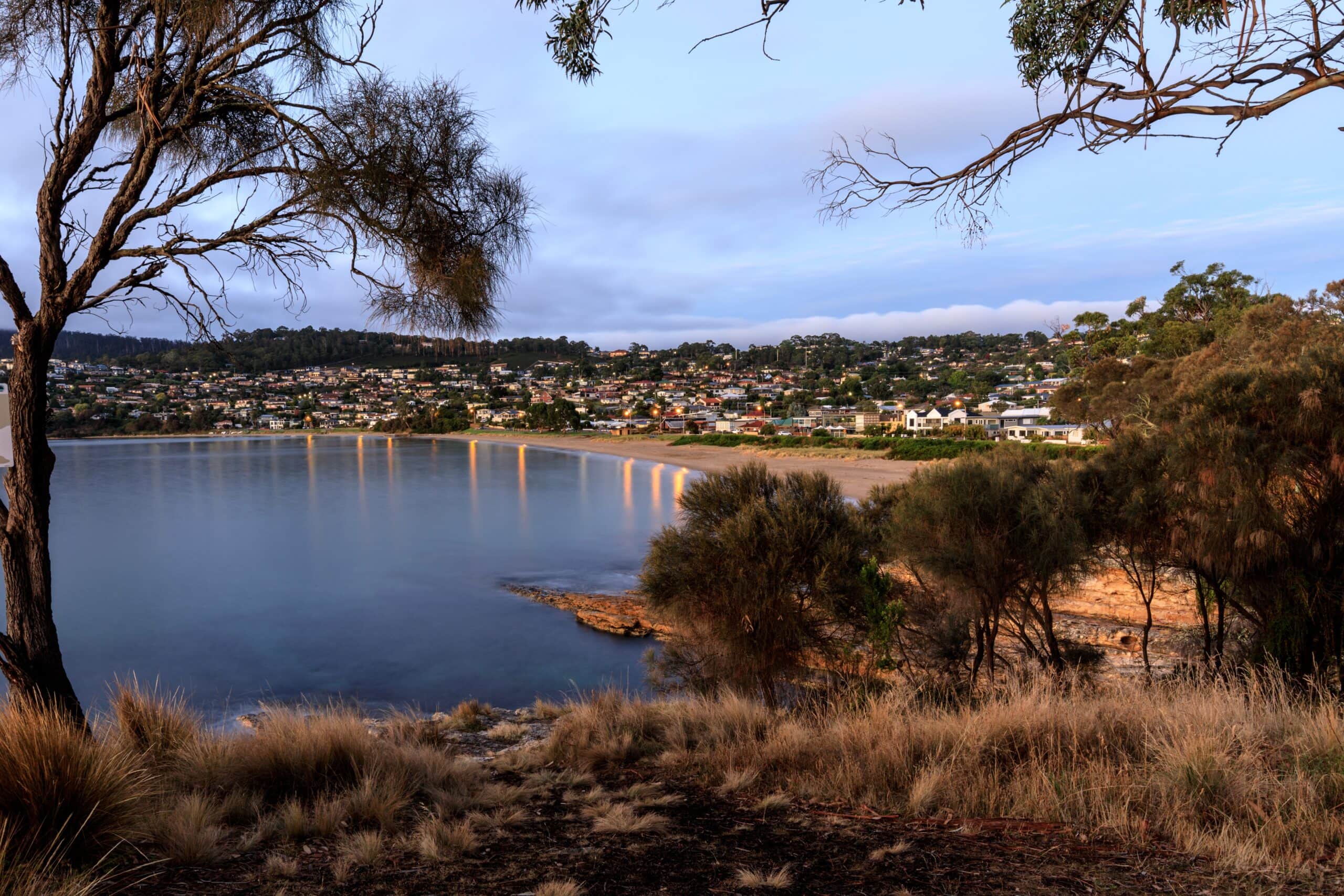 People always ask. What makes Tasmania so different from the others?
Let me tell you something about Tasmania.
In Tasmania, you get the rugged mountains.
In Tasmania, you get spectacular coastlines as well as old forests with the oldest trees.
In Tasmania, you will have pristine beaches as well as peaceful lakes.
All these are on one spectacular island.
How's that for a start?
Is Tasmania a good place to live in? – Tasmania in All its Glory
Aside from the amazing picture I just painted a while back; there is more to Tasmania than meets the eye.
It has the lowest living costs in the whole country of Australia. It also has the shortest commute times between home and work or home and school. Plus, it is also one of the safest pockets in the world.
To answer your question, yes, Tasmania is a good place to live in.
Here are the reasons why.
The Good Side
From the beautiful landscape to the laid back vibe, you will never get enough of Tasmania.
Let me tell you more about it.
The Tassie Lifestyle
Tasmanians live life to the fullest. They always enjoy a wonderful and relaxing way of life.
In Tasmania, you would find that most locals live within a short distance from their offices. This gives everyone enough time for themselves.
Are you all too familiar with the heavy traffic in other metros? Are you so used to sitting in the midst of heavy traffic on your way home? These instances take most of your time from your personal life.
Because of the proximity of workplaces to homes, Tasmanians walk from home to school or work. This gives them enough time to play with their kids or time to enrich themselves.
The island of Tasmania is attractive for people who aim to live a high quality of life. The island attracts people who want to raise their families in a safe community.
If you move to Tasmania, it is surprising to find super affordable properties. All that, plus a beautiful view that goes along with the property.
The Glorious Landscape
What makes the island so outstanding?
Let me explain.
Tasmania is Australia's smallest island. But no matter how small, it has a lot to offer locals and tourists alike.
Aside from the delicious food and the rich history, there is just so much to do in Tasmania.
Do you feel like going to the beach? Tasmania has that. Do you want to go for a bushwalk? Sure, you can! Are you up for some wildlife? That's pretty much accessible. Do you fancy a berry farm? Well, that's easy!
All these, plus mountains, lakes, forests, and a lot more, are in Tasmania.
Tasmania has an immense number of sights to see. The island is small, yes. But there is something about great things that come in small packages.
Tasmania is one of them. It sure has a lot to offer for such a small island.
The Coffee Culture
Tasmanians are popular for having three beautiful things. These are clean air, pure water, and coffee.
The coffee culture on the island is what makes Tasmanians Tasmanians.
Tasmania has one of the perfect produce. Its quality surpasses any of the close competitions in Australia. No wonder Tasmania offers the world the best coffee experience. Because perfect beans + perfect coffee + baristas = Tasmania.
Diversified Locals
The cities of Tasmania bring with it a mix of the modern and the classical.
The island is full of buildings with European influences. And just like most corners of Australia, the island is also diverse. This means that the island's diversity has a direct effect on the types of food and lifestyle of the island.
Its diverse population paved the way for varying practices. The island has cultural and religious traditions that are popular to this day.
Most schools and offices also have a population that is multicultural.
Truly, Tasmania is an island of many nations.
The Bad
No matter how good the island is, there is always something undesirable. These can affect your decision on whether to move in or not.
Here are a few of those things.
Limited Places to Live In
This is an exaggeration, I know.
But if there is one thing that Tasmania needs to develop, it is the availability of properties for rent.
At the start of 2021 alone, the island only has about 1,050 homes that are for rent. This is already across the island of Tasmania.
Out of this number, there are only about 200 that are within budget for low-income families.
Tasmania is beautiful, alright. There's no doubt about that.
But when planning to move to Tasmania, make sure you have a place to stay. Make sure you have a home that is available for rent.
Or else, you will be staying out in the cold.
The Cold Winters
And speaking of cold, here's something else.
Tasmania's winter months begin in June. It lasts until around August and, in general, is the wettest and coldest time of the year. Most of the areas that are elevated get a lot of snowfall during winter.
Winters in Tasmania are not uber cold. It can range from about 12 degrees Celsius to as low as 3 degrees.
While most of Tasmania gets sunshine during cold and wet winters, there are parts that are way colder. Most of these places do not go below zero during winter. So, that's fine, at least.
But there are places that go below zero during these months. These are the places that are elevated. So, if you are not a fan of the cold, steer away from the elevated areas of the island. You'll be fine.
How expensive is it to live in Tasmania? – The Cost of Affordable Living
Yes, you got it right. Tasmania is Australia's most available corner.
This makes living in Tasmania an attractive option for most. Let's take a look at the cheap finds in Tasmania (and the expensive ones, too!).
The Good Side
Most of Tasmania is affordable. From the rent to the food to just about anything. Here is a quick rundown of the most affordable on the island.
Surprise! Rent is Affordable
Tasmania may be one of the few places left on earth with affordable rent.
I'm serious. Please give me another city that has affordable rent. Most of these cities anywhere else in the world gets a bad rap at how expensive rent is.
Tasmania is telling us a different story.
While you get to spend more than $2,000 in some city in Chicago for rent, you get the same space for $1,022 in Tasmania. And note that this is already in the city center. When outside the city center, it can even go down to about $800 or so per month.
An apartment unit of three bedrooms can cost you anywhere from $1,300 to $2,300 in Tasmania. The price range depends on the city location, with those in the city center being more expensive.
Speaking of expensive, we must admit that standards in Tasmania differ. What is expensive on this island may be affordable in other cities. This is true in Tasmania, especially when it comes to house rentals.
Except for the concern of low availability of properties for rent, there is not much to worry in Tasmania.
No One Goes Hungry
When I said Tasmania is the most affordable in the whole of Australia, I was not joking.
The island's capital Hobart is even one with the lowest cost of living in Australia. In fact, Hobart is 30% more affordable than Sydney. How much more if you are in smaller cities on the island. It would be much cheaper than that.
A more affordable cost of living means you have more money for savings (or luxuries, if you so choose).
For example, eating at an inexpensive restaurant can cost you about $18 max. Go a little bit luxurious, and you get about $34 for a meal at an expensive restaurant.
If you prefer cooking at home, the most expensive commodity at grocery stores would be a kilo of beef. It costs about $10 for a kilo.
This is lower than in other major Australian cities. For example, the same kilo of beef in Sydney costs $13.37. Across the globe, Chicago's kilo of beef is about $12 to $13 per kilo as well.
Now, we will not be spending our time talking about kilos of beef. What I'm trying to drive at is that most of the grocery items in Tasmania are cheaper than anywhere else.
This contributes a lot to the quality of life of Tasmanians and visitors alike.
The Bad
It would be hard to imagine Tasmania as having something more expensive than a kilo of beef. Here I go again, haha… Anyway, here are a few things that are a little bit more expensive in Tasmania… Tassie style.
Electrifying
I know it is hard to believe, but there is something else that is expensive in Australia. Yes, you got it right – electric bills!
If we go back to our tale of two cities, Sydney and Hobart, we find that the comparison is quite helpful in a lot of ways. First, it determines where Tasmania lies when it comes to the island's cost of living.
It would be hard to believe that Tasmania's is more expensive when it comes to utility bills.
For the same amount of apartment space, Sydney's utility bills average at $136 per month. This includes electric bills, garbage disposal dues, as well as cooling and heating. This also includes water bills.
Apologies if I seem to have rained on your parade. But these things have to be discussed.
Electrifying, I know.
Is Tasmania a good place to work in? – An Opportunity for Agriculture and Hospitality
Most people note that it is hard to find a job in Tasmania.
It is, at some point. But let's all agree, it would have to depend on the industry you're in. If you have expertise in agriculture and the hospitality industries, take note. It would never be hard for you to find a job on the island.
But if you are not from these two industries, you better think again.
The Good Side
How does it feel like working in Tasmania? Will it be hard? Will I miss the traffic? Let's hear the good news first.
Heavy Traffic… the Lack of It
As you already know by now, most Tasmanians walk to school or work.
As such, driving, if you choose to, is a breeze. But why would you drive? If 90% of your colleagues walk to work, would you still drive? Unless, of course, you live miles away from the office. Then, that's a different story.
But speaking of driving, heavy traffic is almost nonexistent in Tasmania. If in case you stop at the red light, it is for a few seconds; then off you go again. Isn't that charming?
Accessible Everything!
What I like the most about the island is that you can have almost everything with a short walk. Do you need some groceries? It's five minutes away.
Are you off to the salon? It's across the street.
Almost anything and everything is accessible to everyone. Just a short walk here and there, and you get what you want.
This may be the reason why Tasmanians are some of the happiest on earth. But with everything accessible and at your beck and call, who wouldn't?
The Right Background for Faster Promotions
You already know it. Finding a job in Tasmania is a hit or miss.
Yes, it is hard to find a job on the island. But if you have the right background, you can easily find a job. In fact, as long as you have the expertise that they are looking for, promotions are fairly easy to get by.
Tasmania invests in the agriculture and hospitality industries. The island gets a lot of tourists every year. Plus, its agriculture industry, from fishing to farming, is booming in recent years.
This gives anyone with a background in hospitality and agriculture a good chance.
So, if your expertise is in agriculture or hospitality, come on over. The island is waiting.
The Bad Side
When it comes to matters of work, there are quite a few things that should be noted before moving to Tasmania.
Here they are.
Limited Industries
As mentioned, the island's strongest industries are the agriculture and hospitality industries.
Aside from these two, there is nothing much the island can offer for a businessman.
There are thriving industries, alright. But the other industries are too small for it to make a huge impact on the island's economy.
The Scarcity of Jobs
You read it right. Jobs in Tasmania are scarce.
Of course, when it comes to hospitality and agriculture, some jobs abound. But once outside these industries, there is nothing much to see.
You can perhaps get an accounting job or an HR job, but these are rare to find.
Also, it would be interesting to note that the island's unemployment rate sits at 8.1%. This percentage is slightly higher than the Australian average.
But if you happen to look for a job and find one, consider yourself lucky.
Welcome to Tasmania!
Conclusion
Tasmania is a beautiful island.
It is affordable, pure, accessible, and adventurous. What it lacks in job opportunities, it makes up for the beauty it surrounds its residents.
When you find a job in Tasmania, go get it.
It would be an adventure. It would be refreshing.
And I know it would be exciting to finally live the Tassie lifestyle.