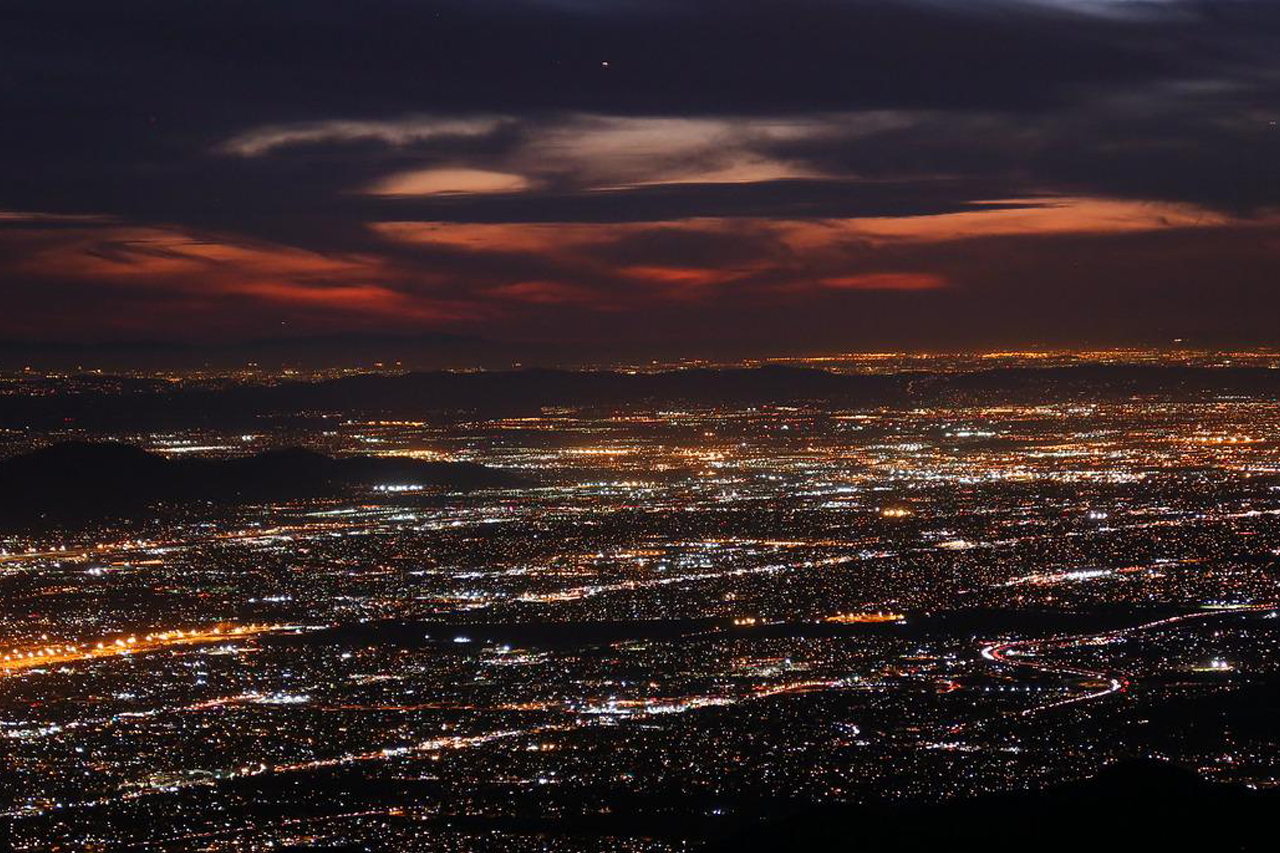 Numerous California locations offer enough enjoyable activities and places to explore.
In San Bernardino, a hidden treasure in California, several exciting and unusual activities provide visitors with a memorable experience.
Bernardino of Siena, an Italian priest, is the name of this fast-growing city.
San Bernardino has a lot more to offer, including many places to explore and thrilling and unforgettable activities, even if you don't have a car. You'll enjoy many natural treasures, museums, restaurants, unique attractions, and exciting events in this city.
Even without a car, here is my list of intriguing things to do in San Bernardino.
1. San Manuel Stadium
The Minor League Baseball team of San Bernardino, the Inland Empire 66ers, play at San Manuel Stadium, which sits in the city's lively downtown district. The stadium opened to the public in 1996, replacing Fiscalini Field as the team's previous home.
The magnificent stadium can accommodate over 8,000 spectators and has one of the giant scoreboards in the California League. Don't miss a game if you have a chance to be in the area during baseball season.
Even if you're not a baseball fan, you can still have a great time with your friends and family due to the energetic environment.
This stadium, where the 66ers play, is remarkable. The staff makes you feel really at home. The garage area located behind the first base dugout is excellent.
It has rapidly become my seasonal home away from home. It is the best innovative baseball stadium in the league of California!
2. Santa Ana River Trail
The Santa Ana River Trail leads hikers from the summit of the mountains to the coast of the Pacific Ocean. This 110-mile path is popular for bicycling and equestrian riding and offers spectacular vistas of urban parks, cottonwood-studded meadows, the San Bernardino Mountains, and the coast.
The trail is an excellent place to spend a day bicycling and relaxing. Along the walk to the beach, there are other intriguing stops, such as the moon park, which leads down to the Seiwa Japanese market.
You choose to spend the day at Huntington Beach or Newport Beach when you get to the shore since the route runs directly through both.
I recommend getting up early and gathering a group of friends with some money and sunscreen. Water isn't an issue since several water sources are throughout the path.
One water bottle is plenty. If you have a free day, riding along this trail is a great to spend it.
3. Crab Flats Campground
Crab Flats Campground has 29 campsites, tables, campfire rings, vault toilets, and piped water in the summer. They feature several hiking routes that give spectacular views from a height of 6,200 feet.
I traveled to Crab Flats with my buddies for my first camping trip. It was a beautiful, low-key campground with a few other campsites strewn around. There was enough privacy, but we didn't feel completely isolated, which was a decent compromise for first-timers.
The campground was clean and well-kept. The restrooms were clean, and there was plenty of water to drink.
There wasn't much more, but a kind camp host stopped by to check on us, give firewood, and warn us of the coming chilly rain. We had a great day gathering natural wood for fires, cooking and dining outside, and trekking to a beautiful small area for pellet gun plinking.
There are several gorgeous locations and activities to enjoy. I will return soon!
4. Glen Helen Regional Park
The Glen Helen Regional Park is nearly just a 22-minute drive away from the downtown area, located northwest of the city's central location.
The park is replete with amusing attractions that provide visitors with an enjoyable experience.
The park is home to the Glen Helen Amphitheater, one of the largest in San Bernardino, having a seating capacity of at least 65,000.
Thousands of spectators who come to see both professional and amateur races contribute to the theater's electrifying atmosphere.
This gorgeous park contains natural features, such as a lake, where you can enjoy a refreshing swim. Disc golf is widely accessible as an additional family-friendly activity at the park.
The Glen Helen Regional Park also includes a water theme park with a huge swimming pool and numerous waterslides of average size.
I'll consider it one of the top family-friendly activities in San Bernardino. I recommend adding it to your list of must-see San Bernardino attractions.
5. AMF Arrowhead Lanes
AMF Arrowhead Lanes has 32 bowling lanes in addition to a separate bar and restaurant area with flat-screen TVs. The facility holds regular bowling leagues and is accessible for parties and organizations.
I arrived with a bunch of pals for a bowling night. There are deals every night. Even though this place was busy, there were a lot of lanes, so we didn't have any trouble. Additionally, a bar and a merchandising store offer bowling-related products such as bowling equipment.
Despite certain areas being a little worn, we had no issues with the facility's general cleanliness. The bowling shoes, bowling balls, seating area, and tables were spotless.
Both the scoring machine and the bowling pinsetter machine were enjoyable.
We ordered great foods like nachos, wings, and fries.
6. Deep Creek Hot Springs
Deep Creek Hot Springs is accessible after a short trek with picturesque pools surrounded by desert mountain scenery. One of the pools is heated to 110 degrees Fahrenheit by natural means.
It is a hidden gem in the renowned San Bernardino National Forest.
These natural hot springs allow guests to bathe in reviving hot water while having a good time with their friends.
It was the best trekking destination in the high desert! I recommend hiking as early as possible and getting plenty of sunblocks. Also, this area contains nudists and may not be acceptable for children.
You should bring extra food because you will be hungry due to the swimming and trekking you will be doing. There is also a rope swing and cliff jumping. The proprietors are lovely folks who only wish for everyone's safety.
This precaution is crucial since there is a high concentration of bacteria that can cause a variety of ailments if consumed. Also, do not attempt to dunk your heads in the water.
In addition to the thermal springs, the Deep Creek Hot Springs has many unique plant species.
7. San Bernardino County Museum
The San Bernardino County Museum in Redlands focuses on natural and cultural history and is a regional museum. The museum's permanent collection has considerably more than 2,000 artifacts.
There are displays on two levels of the museum. The Main Level houses the Hall of History and the Hall of Earth Sciences, including exhibits like a life-size mastodon and a covered wagon.
We attended the viewing of the Super Blood Wolf Moon. What an incredible experience! A few 6″ Celestron telescopes were spread outside, each with a docent and a step stool for kids.
It seemed like a community gathering where everyone discussed moon-related knowledge, the Apollo program, and other exciting things. The docent even instructed individuals using mobile phones to capture photographs of the moon using the telescope.
After the tour, we got free reign over the property! There were sections devoted to mastodons, the scientific process, and slavery. Both displays were exceptionally well-executed and intriguing to explore.
This museum has considerably enhanced the experience visitors get upon entering. The membership is one of the most incredible deals in Southern California; It will entertain you for hours and supply you with a richness of knowledge.
8. Glen Helen Raceway
If you are a genuine dirt bike lover, you should bring your bike here and enjoy the excellent trail runs. It's a great area to ride your bike while taking in the beautiful mountains.
The Glen Helen Raceway in San Bernardino provides some of the most spectacular racing events in Southern California. The world-class complex encompasses more than 256 acres and boasts a welcoming, high-quality ambiance that guarantees you an unforgettable day.
The raceway has been in existence since 1985 and has staged several Sand Drag and Motocross competitions before hosting the United States World Championship Motocross in the early 1990s. It quickly became a nationally recognized track and began holding more events, including the Off-Road Winter Series and the AMA 125/250 MC Nationals.
There are several thrilling events throughout the year, but you can hire out the whole track with a group of friends if you miss them all.
This track's activities and facilities are as fantastic as ever, and I would recommend this too!
9. Original Mcdonald's Site and Museum
McDonald's is one of the world's major fast-food chains, operating in numerous countries and delighting customers with its renowned burgers and fries.
However, few people know that this large food empire began in San Bernardino as a BBQ restaurant.
The museum displays an enormous McDonald's signpost, a vast collection of McDonald's memorabilia, vintage Happy Meal toys, photographs of McDonald's locations worldwide, vintage ads, and several souvenirs.
The museum has a massive assortment of old and valuable Happy Meal toys from all over the world.
Plus, you can bring their Happy Meal toys to the museum to be displayed.
Apart from the giant McDonald's sign, the museum contains unusual attractions such as Ronald statues and a "Hamburglar jail" where tourists can pose for photographs.
The museum represents the enduring imprint that Macdonald left on the globe. The good news is that this excellent museum is free to enter.
It is one of the unique and must-see attractions in San Bernardino, California.
10. Angeles National Forest
The Angeles National Forest is a major delight for both locals and visitors who enjoy camping and trekking in the woods.
Just west of San Bernardino sits the Angeles National Forest.
You can quickly discover it by going via Rancho Cucamonga and continuing towards Mount San Antonio, sometimes known as Mount Baldy in the area.
Mt. Baldy Resort is a delightful spot surrounded by nature's splendor. It is well worth the trip to this hilly woodland.
If you visit, I strongly advise that you do so when you have the opportunity to explore for at least a few hours.
This forest is a true Southern California treasure, and a short hike allows you to escape the city.
11. The National Orange Show Fair
Every year, the National Orange Show Fair takes place in the National Orange Show Event Center.
Over a century ago, it began celebrating the region's oranges and other citrus crops.
This five-day festival takes place in May, right after the spring season.
This fair offers a variety of entertaining competitions, including baking, stunts, and photography.
Amusement park rides for adults and children above 36 inches in height and a famous carousel with a view of the entire site are numerous entertaining attractions at the National Orange Show Fair.
If you're a food lover, the National Orange Show Fair also has a variety of culinary booths serving aromatic dishes and delectable nibbles.
Also, you can visit a petting zoo to see various animals.
So, if you're in San Bernardino in May, don't forget to include this on your itinerary. You will certainly enjoy it.
12. Robert and Francis Fullerton Museum
The year 1996 saw the establishment of this museum on the grounds of California State University.
This certified museum's 7,500 square feet contain more than 1,200 objects of importance.
Robert and Francis Fullerton Museum is the largest and most popular exhibition in the city.
This remarkable exhibit features over 500 objects and takes visitors through 4,000 years of natural Egyptian history.
The museum is easily accessible to school pupils, college students, and even high school students on field excursions.
It is one of the great things to do in San Bernardino for art enthusiasts.
The museum displays works of art drawn from its permanent collection, consisting of ancient and modern artworks. In addition to that, contemporary artists have created solo installations there. They have quite a few new exhibits available, so you should give them a call if you are looking for something in particular.
It is the most impressive museum that San Bernardino has to offer. If you have an art appreciation, you will like coming here. Have fun!
San Bernardino provides every visitor with breathtaking attractions to complement its natural beauty without a car and a tight budget.
Make a bucket list of things to do in San Bernardino using this guide before your trip to California for the most incredible experience.
Thank you for reading my list of fantastic car-free San Bernardino attractions. Please share your thoughts in the comments section if you want to add other places to this list.