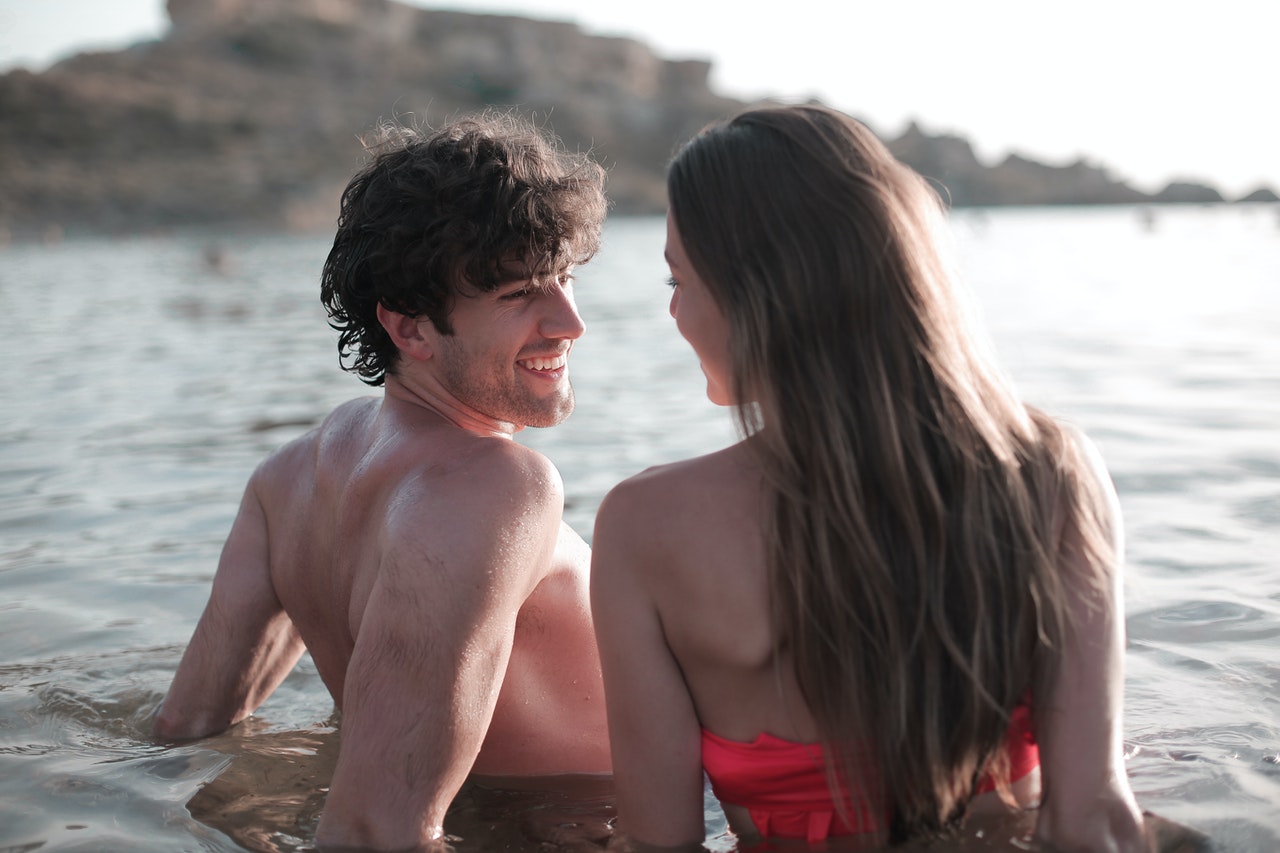 Younger couples usually look for slightly different types of holidays than older ones. Holidays usually include adventures and more nightlife. Locations preferred by the young ones are the West Coast, Palawan, and Ibiza. Bali and Greece are also popular choices.
Young couples checking out holiday destinations usually look for slightly different aspects.
The checklist for holidays for young couples always includes more adventure. Younger couples also tend to favor more affordable destinations. A vibrant nightlife is also another consideration. Add to that are cooler things that they can do and experience while on vacation.
If you're young and are hungry for your next holiday destination, fear not. I got you covered.
Here are your choices.
The West Coast (USA)

When it comes to cool places to visit in the country, the US West Coast is the one to beat.

California is waiting. You can fly to the state and rent a car for a most unforgettable road trip. Here, you can visit different beaches.

Cali is the way to go, whether you aim to surf or just while your afternoons away under the sun.

And who can ever forget a tour of Hollywood? Or why don't you drop by Disneyland in Anaheim?

Aside from the beaches, San Francisco is one hip destination. You can also opt for the natural wonders of Washington. Or would you perhaps spend a bit more party time in Las Vegas?

Holidays in the US West Coast might take a chunk of your budget. But the West Coast is full of destinations that can leave you with wonderful memories that last.

The Greek Islands

There are more than 6,000 paradise islands in Greece.

Any of these islands can be your perfect destination. But I know choosing just a few can be overwhelming.

I have about five of them in mind that are perfect for you, young couples.

In choosing the five, I put into consideration a few factors you'd also prioritize. These are the five best islands with the best sceneries to offer. Aside from the views, these islands are nightlife hotspots as well. And finally, they were cheap.

These five are Rhodes, Crete, Kos, and Mykonos. The fifth island is Santorini which I separated as it is more expensive than the other four.

All give beautiful sunsets and fun activities. You can rent a mini motorboat and explore the islands. You can enjoy a night out in town. Or you can also try a wide variety of water sports available on these islands.

Come in May or in October if you aim for the lowest prices.

Expect to pay more when visiting in other months. But despite spending more, it would not be as expensive as going to Paris or London.

Palawan (Philippines)

Captivating is an understatement when describing Palawan.

It is one of the most beautiful, Southeast Asia has to offer.

Of course, other islands can equal its beauty. But the other islands are far too touristy for my taste.

Palawan is more natural than other islands. It is far less explored than Phuket or another Southeast Asian island.

From Manila, you can fly to Palawan for a horde of boat trip adventures. Here, you will get your fill of treks and days of sleeping on a deserted island.

Bask in the reggae beats by the beach. Plus, Palawan has a bustling nightlife as well.

Visit the town of Port Barton for your romantic getaway. And head on to El Nido afterward for your fill of the nightlife, boat tours, and majestic limestone cliffs.

Bali (Indonesia)

The paradise island of Bali makes it on this list of holiday destinations for young couples. And this is for a good reason.

First of all, this is nature at its finest.

And this is the reason why Bali receives millions of visitors every year.

There are temples amidst rich jungles. There are beaches every which way you look.

Yes, the island may be busy. But its attractions are many.

Bali is perfect for couples because it is an island full of romantic activities to choose from.

You can have that romantic candlelight dinner by the beach. Or you can have the same type of dinner beside the island's rice terraces.

There are honeymoon-style accommodations all over the island. And they're mostly cheap.

You'll get to see caves, wildlife, and a whole lot of waterfalls. Indeed, this is where you defy the song when it tells you not to go chasing waterfalls.

Ibiza (Spain)

Imagine beaches, beach clubs, and a busy nightlife all combined into one.

This is Ibiza.

And the world knows it. Ibiza is popular for its nightlife.

But little do people know that Ibiza has a lot more to offer aside from its bustling nightlife because it has some of the best beaches in the Mediterranean.

Think quaint, little towns, a lot of cultures, and beautiful corners. This is the other side of Ibiza you may not know just yet.

The island may be famous for its parties which makes the island an ideal destination for the younger ones.

But as I mentioned earlier, the island has its share of romantic getaways. You can choose from renting a car and exploring the island to dining out at sunset restaurants.

Horseback riding is another activity you can do with your loved one. You will be crossing beaches, a few patches of wilderness, and lots of green spaces on the island.

Or if you have more than enough for a holiday, you can book a villa with your swimming pool.

And, of course, while on a romantic getaway, you can go party when you both feel like it.

Certainly, Ibiza is an island destination for young couples who want to jive by their music.
What city has the best nightlife in the world?
As soon as the sun sets, there's no stopping these cities from their vibrant nightlife offerings. Amsterdam tops the list when it comes to cities with the best nightlife. Las Vegas and Los Angeles came in second and third, respectively.
It is when the darkness comes when these cities come alive.
You see gin bars and jazz clubs starting to wake up. Cabarets, clubs, and pubs all start to open up as soon as offices and malls close down.
Here, I talk about cities that give you all the "life" in nightlife. These three cities are those that will get you your fill of after-hours entertainment.
Let's discover the world's best cities for the nocturnals.
Amsterdam
When talking about bustling nightlife, Amsterdam is popular for its Red-Light District.
But did you know that there is more to Amsterdam than the Red-Light?
There are other options to choose from.
For instance, there is a venue for movie lovers. To get your movie fix late at night, head on to Pathe. It's a cinema that brings you back to the 1920s with its art-house style.
A walkable distance from the cinema is restaurants and bars you can drop by before heading home.
Amsterdam also has many coffee shops that open until the wee hours of the morning.
Plus, on Friday nights, the Van Gogh Museum and The Eye open until very late. Other museums are open until midnight.
Finally, you will never run out of clubs and pubs to go to when in Amsterdam.
Las Vegas
There will never be shortages of nightlife activities when in Vegas.
Every day, there will be a new club that opens somewhere—bars, restaurants, and casinos, and just about everywhere.
If you are after a more upscale restaurant, it should be Vesper. You can find this at the Cosmopolitan Hotel.
It has a wide array of cocktails and drinks. The place is elegant and exudes a classic vibe.
PURE is a place where you can go if you want it livelier.
Here, you will dance the night away in one of its clubs. Or you can step outside into the terrace for a nice look at the city's lights.
Los Angeles
The glamour of Los Angeles goes way beyond its movies.
This city of angels is also famous for its bustling nightlife.
There are bars with their WWII décor that takes you decades past. It has live music and a great collection of American spirits.
Los Angeles has seasonal cocktails all over and wines you can taste. The Stark, a bar sitting next to the LA Contemporary Museum of Art, is one great example.
Spend your night in any of the city's bars. Or sit down, relax, and sip your wine while listening to some live jazz right from the courtyard next to the museum.
When is the cheapest time to book a flight?
We all want the cheapest plane tickets to our destination. And the best time to book your plane tickets is between four months and three weeks before your travel date.
You both know where to go. You also know what to do once you're there.
But as a couple, traveling together is also double the price.
And if cutting out on costs, it's mostly on hotels, food, and activities.
But why cut on activities when they're the ones that give you more memories?
Here, I let you in on a secret.
You can cut your costs. But this time, you will be cutting out the costs of your plane tickets.
Just know when to book your flights.
Read on.
Understanding the Fluctuates
You already know that the nearer the departure date, the more expensive the tickets are.
But one thing that you should know is this. Tickets tend to be cheaper, around four months to three weeks before you fly.
After this period, ticket prices tend to go up.
Unless, of course, you are flying on holiday like Christmas. All ticket prices during these dates are high.
Otherwise, the four months to three weeks before departure date always works.
Other Considerations
Another consideration is the season.
Ticket prices usually fluctuate. It depends on which part of the year you both are traveling.
Winter
For example, flying in winter is always expensive. People tend to fly and go on vacation (or home) during the Christmas and New Year Holidays.
During wintertime, ticket prices are always high. If you are planning to fly home for Christmas, book your tickets around 90 days in advance.
Spring
Because of Spring Break and a lot more reasons, people also travel during this season.
The trick here is to buy your tickets in advance.
Buy them about 80 days before the travel date.
Summer
Summer is always the season when most Americans fly.
If your vacation falls in summer, book your tickets about 100 days in advance.
Fall
When your travel date is around fall, you can wait a little bit longer before buying those tickets.
The best time to buy your tickets is around 60 days before your travel period.
Unless you are traveling during Thanksgiving Week, this is when you have to book much earlier.
Additional Hint:
I know you're looking for the lowest price possible.
But if you see a bargain, go get it.
Don't wait any longer. Because if you do, you may end up paying more in the end.
Remember that the longer you wait for that perfect price, the higher the possibility of getting more expensive tickets.
Why should you travel when you're young?
There are a few important reasons why you should travel young. You get culturally matured. You also get to train yourself on how to manage your finances. Plus, traveling makes you more interesting.
We grow up with parents always saving up for retirement.
But that's their generation.
You and I, our generation, are quite different.
Most of our parents and grandparents did not put so much emphasis on traveling. But our generation does have that importance on traveling and experiencing life.
There's nothing wrong with saving up. And their ways work well – work hard, save up, invest, and retire. But aside from that, you also need to add a pinch or two of adventures in your life.
Listed below are the three main reasons why you should travel while young.
It Makes You More Interesting

Traveling fills up your experience bucket.

When you travel, you get to see places and things most people from your community see. Traveling will become part of your story. And that makes you a more interesting person.

When you travel, you always have something to say. You have an exciting story to tell to your friends and family members.

People will ask you about your traveling experiences. And not only will they be entertaining. They will also become eye-openers for some.

A Culturally-Matured You

Traveling exposes you to different ways of living. There are different religions to learn about. There are a wide array of cultures and beliefs to check out.

Because of traveling, you get to be more tolerant of differences. You will learn how to see things from different angles and perspectives.

You become mature. You become more accepting. You become more understanding.

You Learn to Manage your Finances

Traveling makes you learn how to manage your money while on the road.

Here, you don't get to spend most of your budget because you understand that you only have your GPS, memory, and money to save you when you get lost.

Deep down, you always aim not to go beyond your daily budget.

This is a great practice on how you can manage your finances.

Because if you spend beyond your budget, you know the consequences. And I know you don't want that.

Everything else depends on you.

Traveling makes you more responsible. And that's a good thing.