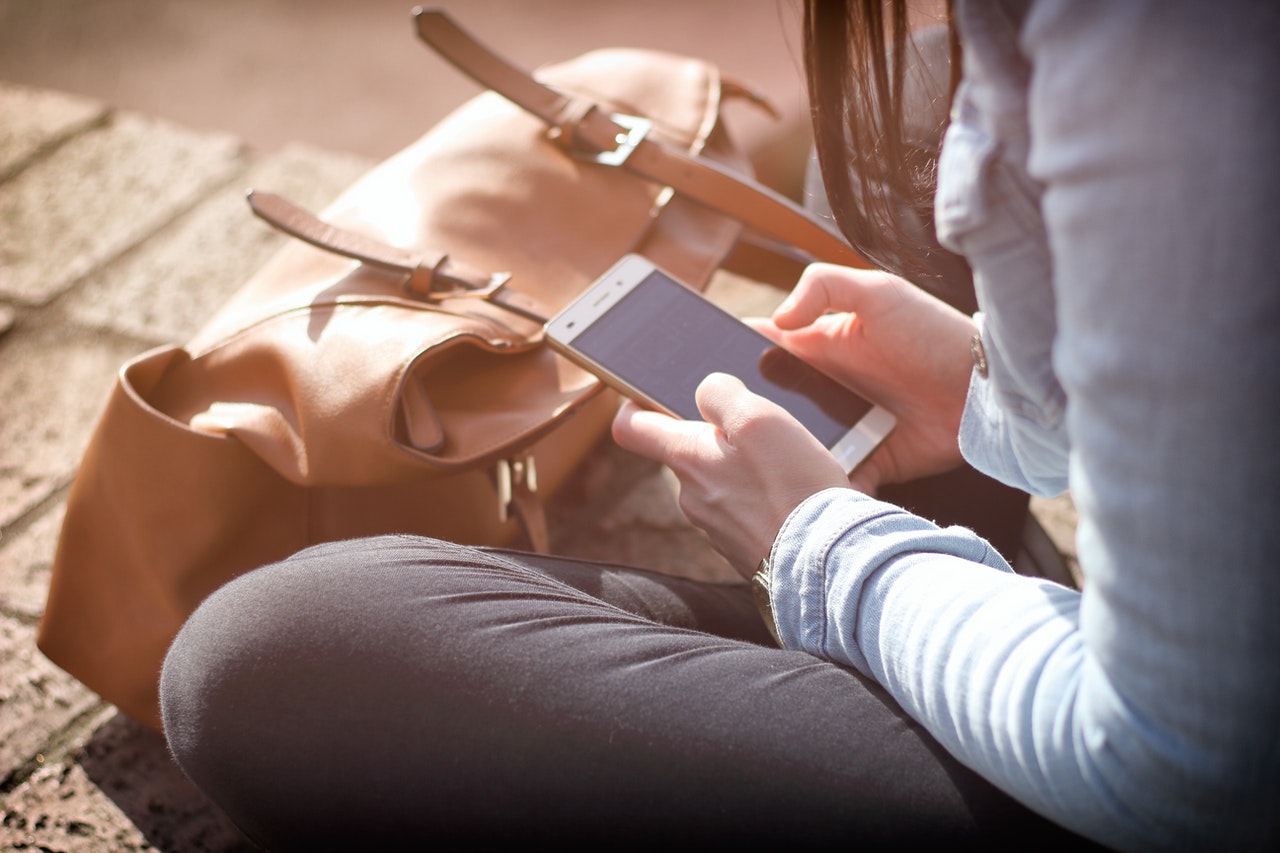 There is one aspect to check to know whether your phone works in the Netherlands or not. Are you using a GSM cellular phone system? If yes, then you can use your phone in the Netherlands. If your system is CDMA, you can't use your phone in a Dutch country.
Most countries in the world use the GSM system.
It has excellent coverage. The quality of the sound is quite similar to that of landline phones.
The GSM cellular phone system works with phones sold in Australia, the UK, and most countries in Asia.
It does not, however, work with phones sold in Japan and some countries in North America.
Here, we discuss the GSM and CDMA.
GSM and CDMA Explained
About 82% of the world's mobile phone subscribers use the GSM system.
In the US, the most common networks that use GSM are AT&T as well as T-Mobile. The other two giants, Sprint as well as Verizon, use CDMA.
You will be able to find CDMA in North America easily. It also exists in some countries in Asia. But this is something you will never find in Europe.
As such, subscribers of Verizon and Sprint will not be of use in all of Europe, including the Netherlands.
And because your phone uses CDMA, how do you travel to GSM-only countries?
You can rent or buy GSM phones. For example, a Sprint user can rent a GSM-compatible phone for a week or two. There is also an added cost on airtime per minute. The same is true with users of Verizon.
Of course, if you choose to, you can buy such a phone for your convenience.
Subscribers of AT&T and T-Mobile have it easier. Their phones can pick up frequencies. This is because most of the world uses GSM-compatible phones.
As I mentioned earlier, GSM is widely used in Europe.
But to use your American GSM phone in another country, you have to check on another aspect. The phone should be a tri-band or quad-band. This should allow the phone to operate outside the US.
Also, make sure to contact your provider before traveling. American phones cannot make calls from abroad. This is to avoid fraud. Calling your provider would lift this restriction.
Which SIM is the best in the Netherlands?
Buying a SIM card to use in the Netherlands can be daunting. But set your eyes on the best. O2 is, by far, the best SIM to get when in the Netherlands. You can also go with Orange SA or Go Roam by Three UK as great alternatives.
When traveling to Europe, the Netherlands remains to be one of the best countries to consider.
It sits in the northern part of the continent. With a bustling population of about 17 million people, the country is one of the most populated on the continent.
Over the years, the Netherlands persevered and made itself sustainable. The Dutch also have one of the best qualities of life around. This is the reason why most travelers, or even you, would consider visiting the Netherlands.
Amsterdam is the capital.
Here, you can visit museums, try dishes at restaurants, and learn more about the artistic side of the country.
And so, if you are planning to go to the Netherlands, a SIM card is most likely needed.
Yes, you can always connect to free Wi-Fi. But you can never 100% depend on it on your travels.
Here, I will give you three of the best SIM cards available for you in the Netherlands.
O2
O2 is one of Europe's biggest operators. It also remains one of the most reliable when it comes to connecting its subscribers to the world.
With O2, you would be able to browse the internet wherever you are in Europe. You can also make calls to other O2 subscribers for free!
Since you can use the SIM card wherever you are in Europe, it only means one thing. And that is that you save up on cost.
You can visit Portugal after the Netherlands and not spend a cent on buying a new SIM card.
Orange SA
This French provider is its country's oldest. And being the oldest, Orange SA commits to provide its subscribers with the best network.
Orange SA is so committed to this that they were recently awarded as the best operator. And this is their 8th consecutive time to bag such an award.
With Orange SA, you can connect to the internet wherever you are in Europe. And so, even if you leave the Netherlands and visit France or Switzerland, you already got this covered.
You can also make international calls (or send text messages) anywhere in the world.
Go Roam
Go Roam by Three UK allows you to make calls, send text messages, and connect to the internet while in many countries.
There are 71 destinations where you can use Go Roam. And you will not pay any extra cost.
With Go Roam, you say goodbye to roaming charges.
For many years now, Three UK has been bagging awards left and right for the quality of its service.
And they can't bag an award if they are not one of the best in the industry.
How expensive is a SIM card?
Most SIM cards are for free. The SIM cards of AT&T and Verizon, for example, are free. On the other hand, T-Mobile has SIM card kits that can cost as much as US$10.
Finding a phone plan that fits the budget is no easy task.
Just when you find the perfect plan, you find yourself faced with other fees that you don't even understand.
One of these is the activation fee.
Activation fees are always part of the costs.
While you may think this is a one-time payment, it will again appear when you add another line to the plan or upgrade your phones.
Let's talk a bit about these fees.
Activation Fees
These fees are for when you create an account. It is the fee that should cover the setting up of features. It should also cover the setting up of the phone for it to gain access to the network.
Now, how much is it?
Most activation fees run anywhere from US$10 to US$45. This depends on the device and the provider.
In a nutshell, you have to pay the activation fees to be a subscriber to the network.
Some networks are cheaper than others, which is fortunate for all of us. Some networks don't even charge at all.
And so, when getting a SIM for your phone, it works if you do your research on these fees.
SIM Card
The cost of your SIM card is for the programming of such a card. Programming the SIM card would allow you to be able to use it on your phone.
A SIM card is the soul of your phone. Without the SIM card, there is no service for you.
Yes, you can use Wi-Fi and be able to open all your apps on your phone. But nobody can call you. You can't make calls either.
Also, connecting to Wi-Fi without a SIM on your phone means once you walk away from the Wi-Fi connection, you're done.
SIM cards are cheap. For most networks, they even come for free.
This is because its manufacturing cost is also cheap. They sell SIM cards in bulk, with most prices running around US$2 per bulk.
Here, I will give you an idea of the cost of SIM cards and their activation fees. This should allow you to make an informed decision on which SIM card to choose.
AT&T
– The activation fee is US$30
– SIM card is free
T-Mobile
– T-Mobile One plans and Simple Choice plans don't have activation fees
– A one-time payment of US$10 for SIM kits
Verizon Wireless
– US$40 activation fee for in-person activation. US$20 activation fee when done online
– SIM card is free
Metro PCS
– There is an activation fee of US$15
– A one-time payment of US$10 for SIM kits
As you can see, you can never avoid paying any fee. But you can choose which provider to go with for you to save up on costs.
But remember, it is not just on activation fees and SIM card costs that you must be wary of. You also have to check its service.
You have to realize that you don't pay the activation fees every month at the end of the day. You only pay for it during upgrades or when you add another line to the plan.
But the service remains the most critical aspect when choosing a provider because this is the main reason you use a mobile phone (and a SIM card) in the first place.
No matter how cheap the activation fee is, it is still not worth it if the service is terrible.
Is a SIM card the same as a phone number?
A SIM card comes with an ID number. It is also called IMSI. It is short for International Mobile Subscriber Identity. To make things simpler, it is your phone number.
Aside from SIM cards being your phone number, they can also store contact information and other telephone numbers.
SIM cards can also contain SMS messages and allow you to connect to the internet.
In general, SIM cards are absolute game-changers. They make the phones work. SIM cards also provide you with a unique identity that is simply you. And that is the international mobile subscriber identity. Simply put, the IMSI is your phone number.
Here are a few more details about SIM cards.
SIM Cards
SIM is short for the Subscriber Identity Module. It is a small card made of plastic that fits into your mobile phone.
What It Does
SIM cards hold thousands of pieces of information. As I mentioned earlier, it allows you to connect to the internet and the world. All you need is to make sure that the SIM you have on your phone has credits.
Once confirmed to have credits, you can connect to the internet and the rest of the world.
Because of the SIM card, you can make calls and send SMS. You can also accept calls.
You can transfer SIM cards from one phone to another. And with the transfer comes the transfer of information as well.
When transferring information, you can choose which ones you retain on your old phone.
Another advantage is that when you can no longer use your phone, you can still transfer the SIM card to a newer phone.
How to Save Contacts on your Phone
This should be easy.
Saving your contacts should mean you have enough space on the card.
Check out the address book. You can do this by choosing "Menu." Once done, you choose the option "Contacts."
Next, choose "Options" and then "Settings."
From there, choose "Copy to Phone/SIM" or anything similar to this option. Other phones have a "Move to Phone/SIM" option instead.
Some phones have "Save Contacts to SIM" as their option.
Doing this would usually take a few minutes.
But some phones require you to move contacts one by one. And this is hard, especially if you have a whole lot of contacts to move.
Once done, you're ready to take over the world!
—
It is always a good thing to remain connected to family and friends while traveling.
This is the reason why, when on vacation, a good and reliable SIM card is a must.
And this is the same when in the Netherlands, where phones are GSM-compatible.
To sum things up, you can also use your phones in the Netherlands. Just make sure your phones are GSM-compatible.
Once confirmed, head on to the Netherlands.
Enjoy!