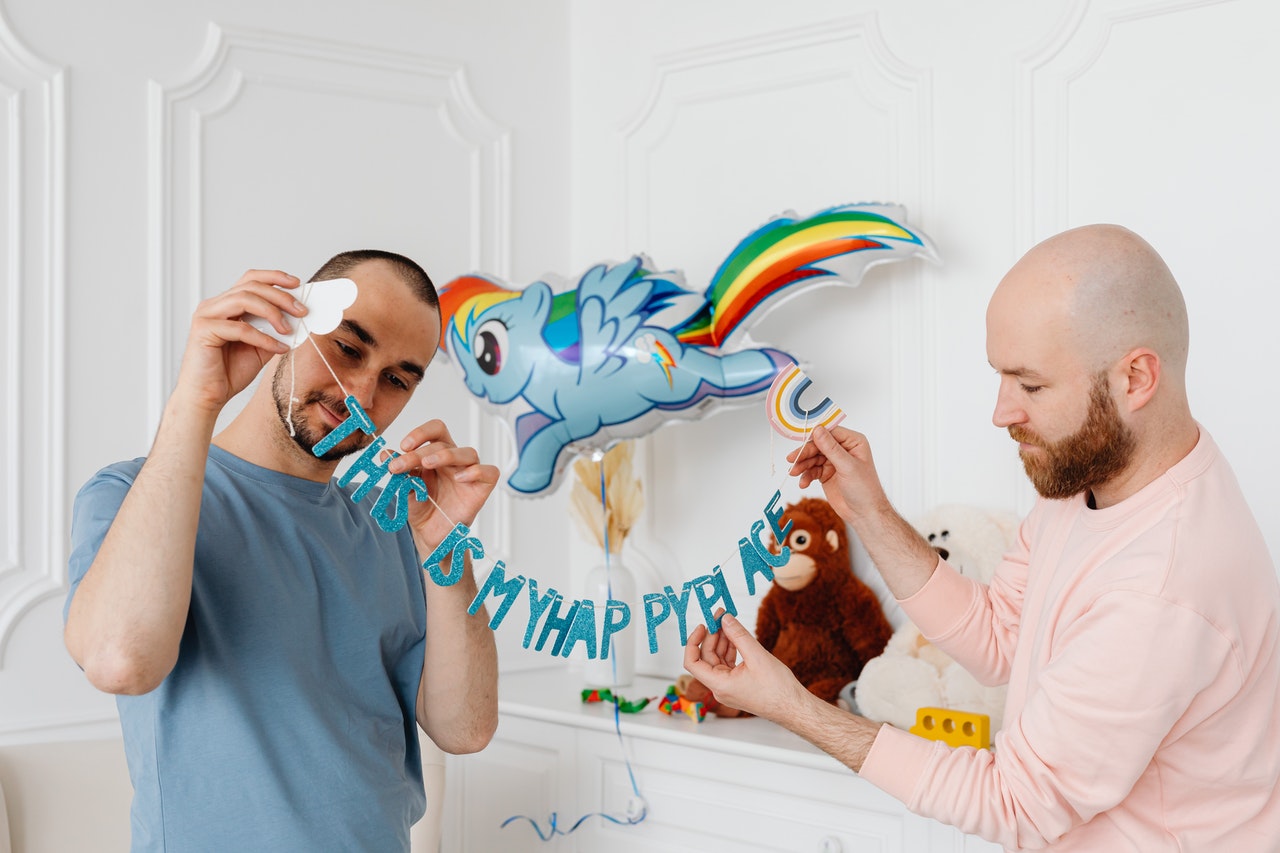 Most of Indonesia may not be as accepting of gay couples. But gay couples are safe in Bali. It is one of the few places in the country that is welcoming to the gay community.
In Indonesia, Bali is always the go-to for gay couples.
It is safer for the LGBTQ community.
The island is also one of the friendliest and most welcoming places a gay couple could visit.
When on the island, there is nothing to hide from the locals. Save for the PDA, gay couples can actually do as they please when on the island.
Gay couples can be themselves without fear of intimidation and disrespect.
Bali and the Gay Community
Bali is a laid-back community that is very accepting of the LGBT crowd.
Gay tourists come and go to the island.
When on the island, physical contact and affection between friends are acceptable. But holding hands, kissing, and other PDAs are acts frowned upon.
The matter of PDA is not just limited to gay couples. This is also the same even with straight partners.
Whether you are gay or straight, PDA is something you do not do when in Bali.
Note that locals in Bali are not violent. They will not intimidate you with your PDAs. The locals will do nothing about your display of affection.
But this is something society frowns upon.
PDAs in Bali may offend the locals. It can make them uncomfortable.
Save the affection and romance in private moments.
The Rights of LGBTQ+ in Indonesia
Before we head on to the Bali travel guide, let's touch a little bit on one topic – the rights of LGBTQ+ in Indonesia.
Bali is part of Indonesia with a different mindset from the rest of the country when it comes to LGBTQ. But it would still be important for you to be aware of the rights of LGBTQ+ in the country.
This should avoid any awkward and unnecessary issues during your vacation.
When it comes to LGBTQ+ rights, Indonesia may not have the best reputation.
And what is sad about this is that it keeps on deteriorating over the years. Same-sex sexual activities are legal in most parts of the country. But there is a rising movement aiming to criminalize the act.
This is currently under review by the Indonesian government.
Indonesia does not have any anti-discrimination laws. The absence of such laws makes it harder for the LGBTQ+ community in the country.
This, of course, results in hesitations from the community members to come out of the closet.
It may come as a surprise, though. But transgenders have a stronger presence in the country than lesbians and gays.
Transgenders are called "waria."
But while transgenders face discrimination, they tend to live out of the closet.
However, one should note that Bali is more liberal compared to the other parts of the country.
In fact, Bali is what they consider the gay oasis of Indonesia.
There is a gay scene. Gay-friendly hotels flock to the island. And there are gay-friendly bars as well.
But no matter how open Bali is to the LGBTQ+ community, one should always be discreet.
You should always behave appropriately. Follow the customs. Respect the norms.
Where do gay couples go when in Bali?
Gay couples can visit a lot of places in Bali. You can drop by temples like the Besakih and the Tana Lot Temples. Nusa Dua is great for beach lovers. Add to your itinerary a religious site, Tirta Empul. And finally, enjoy the sunset and bars in Seminyak.
Bali is vast. As it is vast, it is also a diverse island with a lot of tourist destinations to visit.
How much time do you have in Bali?
Because I think you should see as much as you can while on the island.
It has pristine beaches. The island is also rich in religious sites that you can visit and immerse yourself in. Plus, it has bars and restaurants that serve amazing cuisines.
Not only do these restaurants serve sumptuous food. They are gay-friendly, too!
LGBTQ+ solo and couple travelers can explore Bali comfortably. But you might feel safer and more at ease in tourist destinations with a lot of other LGBTQ+ people.
You can, of course, visit destinations in smaller villages. But remember that they are more conservative. When visiting the smaller villages, it would be helpful if both of you are discreet.
No matter your gender, the locals of Bali are always welcoming.
When in Bali, you can take note of these tourist destinations you can visit.
Besakih Temple
This temple is one of the essential places you could visit in Bali.
Also called Pura Besakih, this is the most sacred Hindu temple on the island.
Because of this, the temple is an important pilgrimage destination for many devotees.
But its beauty does not end there.
The temple sits right on the slopes of Mount Agung. There are six terraced levels.
Besakih Temple is a complex of about 20 smaller temples.
The temple has become a tourist hub as well for many. It comes with a lot of fascinating shrines and beautiful architecture.
You will always run into a festival or two at any time of the year that you visit. This is because there are about 70 religious festivals celebrated in this temple.
Here, you can climb the stairs up to the holy mountain. On your way up, you can stop and explore many buildings and statues and admire the magnificent view.
You can hire a guide to give you more insights into everything you find in the complex if you want.
Also, please dress modestly.
Tanah Lot Temple
The Tanah Lot Temple sits atop an uneven rock in the sea.
In English, Tanah Lot translates to "Land in the Sea."
What adds to the beauty of this temple are the waves that crash around it. From afar, you can gaze at all the blue ocean that stretches as far as the eyes can see.
The temple dates back to the 16th century. It was actually built on the rocks in honor of the gods of the sea.
Another interesting thing about this temple is its diversity. There is a mix of Balinese and Hinduism mythology in its designs.
The temple has signs and symbols of both religions embossed in buildings and shrines.
Even before visiting the temple, you can already view its beauty from afar.
From the mainland, you can easily see the temple that sits on a rough piece of rock.
On your way to the temple, there are cliff-top restaurants where you can have a view of it. These restaurants serve traditional as well as Western meals.
There are also a lot of art and souvenir vendors along the way. On your way to the temple, you can pick up and buy souvenirs.
And as always, make sure to dress as conservative as you can when you visit the Tanah Lot Temple.
Nusa Dua
This tourist hub is in the southern part of Bali.
This is a beach resort with all the style and sophistication you have always dreamed of.
Nusa Dua is also home to many of the island's best beaches.
Its pristine beaches have the softest sand and the clearest blue waters. When in Nusa Dua, prepare for lazy beach days.
Bask in all that sun and take a dip in the refreshing clear waters.
This makes Nusa Dua a perfect place for beach-loving couples.
Aside from the beach, there are also nearby temples, museums, and even a golf course. There are also shopping centers, so you will never run out of things to do.
When in Nusa Dua, spend a relaxed day by the beach. Sunbathe all you can.
Or, if you want, you and your partner can even take a camel ride along the beach.
There are water sports. You can snorkel, dive, and jet ski as well.
Finally, don't miss the water blowhole.
Here, you will see the biggest waves crash against cliffs. As they hit the limestone cliffs, expect to drench yourself in a big spray of water from the waves.
Tirta Empul
The temple of Tirta Empul is a hub for most Hindus on the island.
This is because the temple is where local Hindus do their holy bathing rituals. This is also where the spiritual cleansing rituals are actually done.
Translated to English, Tirta Empul means "Holy Spring."
In the area, the locals built a temple. This is also where the locals pray to Lord Vishnu, the main deity of this temple.
As a tourist, you will get to see a lot of beautiful scenery. There is also the spiritual and serene vibe which would play well with tourists like you.
When visiting, make sure to dress modestly.
This is a sacred site where the local Hindus pray and perform cleansing rituals.
If you are a non-believer, please do not take to the waters. You can, however, gaze and admire the architectural wonders of the site.
You can also explore the ancient and religious areas.
Outside, some stalls sell many souvenirs and gifts.
Seminyak
Seminyak will satisfy the party animal in you.
Bali is not just an island of religious tourist sites. It also has a corner where night owls and frantic crowds flock.
The vibe in Seminyak is more stylish. There are bars everywhere. There are also clubs and restaurants that cater to whatever taste you have.
Seminyak is popular with tourists.
It is close to the beach. The place also has a lot of shopping centers where you can buy clothes and other items.
When in Seminyak, you can laze around one of its serene beaches.
You can also get to shop in one of its shopping centers.
As the area is full of restaurants, you can enjoy a delicious meal, whether the cuisine is local or Western.
Finally, you can enjoy a night out in town in Seminyak.
Get into any of their bars and listen to some live music while you sip on your drinks.
After a night out in Seminyak, you can again laze your day away on one of its beaches.
Is Seminyak gay-friendly?
The whole of Bali is gay-friendly. But Seminyak is the gay paradise of the island. It has bars and restaurants. It also has gay bars and drag shows. Seminyak has a big gay community compared to other parts of Bali.
People always comment that Seminyak is the gay haven of the island.
Here, you will find villas, hotels, and a lot of restaurants.
Aside from that, it is also in this part of the island where you can see drag shows and gay bars.
The beaches are gay-friendly. You can flaunt yourself to some extent without people raising their eyebrows.
As always, PDAs are not allowed. But here, you can bask under the sun in your floral hat if you want. You can also flaunt that tattoo in a red swimming trunk, and nobody would care.
One thing you should know, however, is that Seminyak is a bit more expensive.
Compared to other parts of Bali, this part of the island may not fit well with budget travelers.
Of course, even budget travelers can try exploring Seminyak. But my advice would be for you to explore it during the day (or night). Once done exploring, you can go back to your affordable dwellings somewhere else.
Seminyak and Gay Bars
There are a lot of notable gay bars in Seminyak.
But there are a few of them I can recommend.
Before anything else, you should know that the gay bars in Seminyak are in just one strip.
This is what they call the Jalan Camplung Tanduk Arcade.
Most of the LGBTQ+ crowd frequent three popular bars.
Here they are:
Mixwell
This is the most famous of the three gay bars on the island.
It has an amazing drag show during the evenings.
But if you want a great show and a party afterward, you should visit on a Friday or a Saturday. These are the nights when most of the gay crowd are out to party.
Bali Joe
Bali Joe is the usual gay bar.
Here, you can dance the night away. Expect all your favorite gay songs. From Cher to Madonna and Beyonce, Bali Joe is the place to party all night long.
Visit during the weekends. They're the busiest during these times.
Face Bar
This is another bar with all the drag shows you can ever want.
Aside from that, Face Bar has go-go dancers. But fret not, the shows are great and fun.
Most of the time, hours after midnight are the most ideal for visiting.'
What are the activities in Seminyak?
Seminyak is all about the beach and the restaurants. There are bars and drag shows as well. Aside from these, you can also bask in one of their relaxing spas.
Seminyak is one of the most touristy destinations in Bali.
Here, you can find the perfect beaches. You can also dine in one of their amazing restaurants. Aside from that, party places and drag shows abound in this part of the island.
The Beaches
The best beaches in Bali are mostly in Seminyak.
It should also follow that the sunsets here are beautiful.
For beautiful sunsets, you can visit the Double Six Beach.
Batu Belig Beach is also the beach that gays frequent. In fact, this is what they call the "Gay Beach." This is because the beach is popular among the LGBTQ+ crowd.
Relaxing Spas
Seminyak has a lot of spas around.
If you are in the area, you will find spas every after a few meters.
This means that a relaxing massage is always just a few minutes away from where you are.
Experience traditional Balinese massages. Pamper yourself with an incredibly relaxing massage.
For sure, this is where you go to revitalize and recharge.
The Cafes
In the northern part of Seminyak is Canggu.
Here, you will find a laid-back hippie crowd. This is where the nomads thrive.
It is here that you will find a crowd that works everywhere. They seem to arrive in the area without any plans of leaving anytime soon.
The Canggu area has hipster cafes. It has trendy restaurants.
It is here that you will find a great discourse of life, love, and everything else in between.