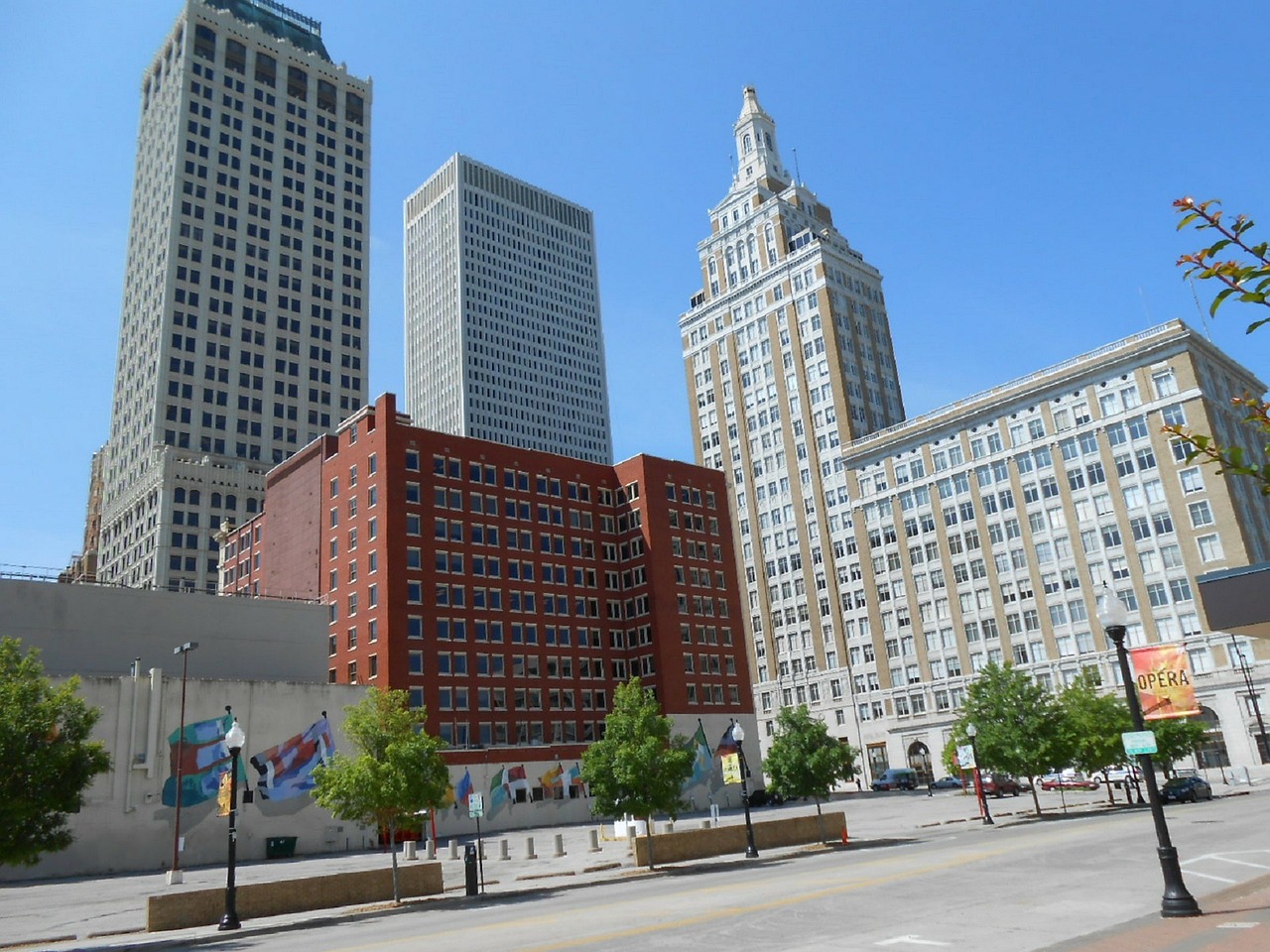 It is best to live in Oklahoma City rather than Albuquerque because it is a rising cosmopolitan center with a strong economy and has the best-acclaimed schools. On the other hand, Albuquerque has a less inviting employment rate and poor school system, but the city has beautiful countryside and historic preservation.
Oklahoma City is a good town steeped in the Western influence and instilled with warm Southern hospitality and many fun things, such as events, entertainment, and outdoor activities.
You will indeed relocate to this place because of its good impact on your quality of life. The city has a good job opportunity and tops the rankings when it comes to providing high wages with a low cost of living. The people are warm and always welcoming.
Albuquerque is also an acceptable and affordable city to live in because the living expenses fall below the national average, although their education system struggles to date. Still, the place can make your journey filled with historical knowledge and pretty good scenery.
Both places have a good status, but Oklahoma City is the best in many areas. A better comparison will undoubtedly break the ice.
What Are the Pros and Cons of Albuquerque Versus Oklahoma City?
Albuquerque is a city of green parks, cultural conservation, and beautiful and picturesque landscape; however, the city brawls to keep its unemployment rate and educational system on top. Oklahoma City provides a high salary, low living expenses, and diverse culture. Still, the weather here is very destructive because of tornados.
Both cities are reputable, but we will give you the best benefits and major drawbacks between living in Albuquerque versus Oklahoma City.
Living in Albuquerque
Pros
The City Has Multiple Green Park Sites

Albuquerque, a city in New Mexico State, has over 288 park sites. The location does have a sound management system for people to have fun and play.

The biggest park in ABQ is Roosevelt Park which has over 14 acres wide. It is a shielded Albuquerque Historic Tourist attraction and on the New Mexico State Register of Cultural Properties and the National Register of Historic Places. The location has a green grass landscape with over 2,000 bushes and trees planted.

Aside from open parks, ABQ has an impressive list of National Parks with many cultural preserves, and historical value is highly remarkable. Some of the most popular national parks in the town are:
Cibola National Forest
Petroglyph National Monument
Boca Negra Canyon
Paseo del Bosque Trail
Valle de Oro National Wildlife Refuge
Sandia Peak Tramway
Various Cultural Places Are the Place's Tourist Attraction.
Roaming around Albuquerque will give everyone an excellent location to know the native American culture. There are multiple notable museums and art galleries in the town where you can have a good sight of old vibes infused with a modern lifestyle.
Most of its galleries and museums talk about the natural life and everyday routine of people who settled in the southern part of America. If you want to know how living was before, head to the Indian Pueblo Cultural Center, National Hispanic Cultural Center, Maxwell Museum of Anthropology, and Telephone Museum of New Mexico.
The Pink Mountain Ranges Is a Wow
The Sandia Mountains, or what is known as the Pink Mountain, sit in the land of Albuquerque. It is a national attraction to the city, but it is also an excellent place to do outdoor activities.
It's no surprise that nature operates most efficiently. Many visitors were captivated by the unique color of the mountain peaks. The pink color of the mountains is due to potassium-feldspar crystals engrained within the Sandia granite.
You can see the beautiful landscape and a different image of ABQ, especially in the evening. On top of that, there are a variety of food venues.
Seasonal Events in The Area Is a Must-See
There are several events almost every month in Albuquerque. Every October, the famous International Balloon Fiesta and many music festivals follow. You will not get bored when you opt to relocate here.
Some of the most looked forward to events are:
Lincoln County Cowboy Symposium
Festival of the Cranes
Santa Fe Fiestas
Golden Aspen Motorcycle Rally Ruidoso
The Great American Duck Race
Roswell UFO Festival
New Mexico State Fair
Silver City Clay Festival
Cons
High Unemployment Rate Is Not Pleasing

The unemployment rate in Albuquerque has been almost 5% in recent years. This rate is high when it resembles other similar cities in its category. Job employment is still struggling mainly because of a limited industry in the metropolis.

Few big companies have offices in the city; thus, the hiring scheme is not that big. ABQ needs more business ventures to make its investments for job growth to increase.

Crime Frequency is Terrible

Based on the Federal Bureau of Investigation, Albuquerque has a high violent and property crime index. The rate is doubled and higher than the national average.

Rampant crimes committed in the concentrated place in Loma Del Rey, Sky View, and Jackson Area, to name a few, are rampant. The city recorded almost 111 crimes per 100,000 people, making it unsafe.
Living in Oklahoma City
Pros
The High Wage, Low Cost of Living Ratio is Remarkable

Oklahoma City offers a high wage to its laborers where the annual household income is $56,000. Some of Oklahoma City's best workers get paid well over $100,000 annually. Many of those positions are in tech fields, but there are countless opportunities in fossil fuels, oil, electricity, and avionics.

Oklahoma City is one of the top choices to live and work. If you want your money to go further, living here could be one of the most innovative things you ever make.

Housing Cost is Affordable

Housing prices in Oklahoma City are pretty affordable. Accommodation is one of the primary reasons why the living expenses in Oklahoma City are so appealing.

You can find decent homes at a low price here. The median housing price in the metropolis is about $148,000. Thus, you can save money to pay for your bills.

Top Graded Schools Are in The City

If you are looking for a fantastic place to enroll your kids and have a quality education, then you will love Oklahoma City for this. There are over 120 primary and high schools in the metropolitan area. The majority of them already have high ratings.

must pay taxes at the local and state rates, which could be as much as 10% per purchase.
There are many great institutions in the areas of the districts to consider in the area including Bethany, Piedmont, Robin Hill, and Oakdale. It is also convenient for students to continue their collegiate education because notable institutions like the University of Oklahoma and the local neighborhood college are nearby.

Oklahoma City has a Diverse Culture, and People are Welcoming

There is a reason why Oklahoma City is one of the friendliest places in the United States. Different cultures in the city where other races settled because of the favorable bargain for the quality of life and economic growth.

You can live in the city, enjoy the confidentiality of living in the countryside, go to a lovely university, or visit an art district. The town center is walkable, and there are many beautiful restaurants and bars to enjoy.

Basketball fanatics will enjoy the presence of Oklahoma Thunders in the area. Thanks to the dynamic community, people can benefit from several professional sports.
Cons
Oklahoma City Is a Tornado Prone Area

You will surely enjoy the four seasons in Oklahoma City, but some natural phenomenon will give you a headache. Although the likelihood of a catastrophic incident is low, you should keep an eye out for weather warnings as storms develop.

If you've read this warning, severe weather shouldn't come as a surprise. You can also anticipate the odd snowstorm, hailstorm, or sleet during the winter.
Oklahoma City is at the core of Tornado Alley.

Food Taxes Are Not Good

Oklahoma City collects taxes for food and groceries. Grocery items must pay taxes at the local and state rates, which could be as much as 10% per purchase.
Taxes in the metropolitan area and even the state will hurt your budget, but the higher wages and lower living expenses will help offset the extra charges.
Albuquerque or Oklahoma City – Which is cheaper?
Oklahoma City is cheaper than Albuquerque in the overall living expenses by 7.6%. The median home prices in OKC are almost 55% lesser than that of ABQ. In contrast, health expenses cost more in OKC than ABQ.
Housing price differs a lot more between Oklahoma City and Albuquerque. Statistical data shows that it is costly to purchase a decent home in ABQ when compared to OKC.
Comparison Table of Living in Albuquerque, New Mexico vs. Oklahoma City, Oklahoma
| | | |
| --- | --- | --- |
| Living Expenses | Albuquerque, New Mexico | Oklahoma City, Oklahoma |
| Housing and Rent | 88% | 56.2% |
| Utilities | 97.2% | 97.1% |
| Food And Groceries | 96% | 94.7% |
| Transportation | 89.4% | 95.5% |
| Health | 81.1% | 106.2% |
| Miscellaneous | 97.1% | 93.8% |
Based on the Data of which 100 = U.S. National Average
>100 means more expensive
<100 means cheaper than the U.S. average
Housing and Rent Costs
It is cheaper to purchase your desired home in Oklahoma City. You can even buy a good house for as low as $165,200. While in Albuquerque, you need to have $257,400 before buying your flat.
Rental fees in OKC are highly favorable because, with $1,174/month, you can already lease a good apartment. Rental payment in ABQ is relatively high, whereas your $1,339/month is your accommodation cost.
Utility Costs
Oklahoma City differs in the utility cost utilizing 0.1%. This percentage does not talk much about the prices of essential services in both cities. OKC has an average cost of about $146/ month on basic utility expenses, while ABQ can go as much as $237/month.
Food and Groceries Costs
You will pay less when you purchase foods and groceries in Oklahoma City than in Albuquerque. Although OKC collects taxes on foods and their state, commodities are 1.4% cheaper than ABQ.
You can have a proper meal for as low as $12 when you live in Oklahoma City and $15 the least for Albuquerque. The variance is not that high.
Transportation Costs
Living in Albuquerque is cheap when you take public transit most of the time. You can have a decent bus transit for one dollar. The city also disperses bus that offers a free ride, which is part of the town's projects. There is a 6.4% variance which favors Albuquerque to be cheaper.
Oklahoma City will make you pay around $1.75 to $3.00 for a bus trip around the metropolitan. There are days when bus fares are accessible on specific occasions and necessities only.
Health Care Costs
Health care costs less when you are in Albuquerque than in Oklahoma City. The difference is as much as 24.9% lower in ABQ than OKC. Oklahoma City has 293 physicians per 100,000 people, while Albuquerque has 286.
A significant medical individual health insurance policy in Oklahoma will cost the equivalent of $564 per person, while a plan in New Mexico will cost a mean of $323 per person.
Taxes
Oklahoma City, Oklahoma's minimum combined sales tax rate is 8.63 %. The prevailing Oklahoma sales tax rate is 4.5%, and Oklahoma City is 4.13%, including food taxes. This percentage can harm people's household budgets.
On the other hand, Albuquerque has a combined sales tax of 7.88 %. The present sales tax rate in New Mexico is 5.13 %.
Is Albuquerque Safer Than Oklahoma City?
Albuquerque is not a secure city to explore in contrast to Oklahoma City. It is one of the most threatening cities in America because of its high rate of violent and property crimes to date.
In an annual statistics index, Albuquerque, New Mexico, now averages around 100 cases. The percentages of their violent and property crimes exceed the national average. This rampant violence is alarming to people knowing that places in the city are unsafe to roam around.
If you happen to be in ABQ, it is best to avoid dangerous neighborhoods like Quigley Park, La Mesa, and Jackson Area to keep your sanity intact. The police department in the town sees to come full force in mitigating this unfortunate ranking.
Is Albuquerque Bigger Than Oklahoma City?
Oklahoma City has a larger land area than Albuquerque. The town spans nearly 606.4 square miles, approximately three times the size of ABQ's 187.2 square miles. OKC also outnumbers ABQ in population, with over 662,314 residents.
Oklahoma City is the capital and the largest city of Oklahoma in the United States. Oklahoma City is a three-hour drive from the Dallas-Fort Worth metroplex and one of the main passageways into Texas and Mexico.
OKC had 579,999 residents, 230,233 homes, and 144,120 families. The population density per square mile seemed to be 956.4. Albuquerque has about 239,166 houses and 224,330 families. The population density was 3010 people per square mile.
Is Albuquerque Warmer Than Oklahoma City?
Albuquerque is typically warmer than Oklahoma City because the climate is cold-semi arid climate. Albuquerque frequently experiences temperatures of 100 degrees or higher 96 times in a 12-day timeframe.
On June 28th, the temperature repeatedly reached 100 degrees. The average date for the first day with the highest temperature is June 29th, and the average date for the last day with the highest temperature is July 14th.
Summers in cold semi-arid climates are generally warm to hot and dry. ABQ has approximately 280 sunny days per year. In contrast, OKC Oklahoma City receives a very active severe storm season, particularly in April and May. Because it is in the core of Tornado Alley, it is prone to frequent and intense tornadoes, as well as severe hailstorms.
Is Albuquerque better than Oklahoma City?
Oklahoma City is superior to Albuquerque because it runs a better deal in terms of generous pay, low living costs, a dynamic city district, educational infrastructural facilities, and a diverse population of welcoming people. Albuquerque has cheaper housing, but job expansion is still shaky.
Oklahoma City, home of the OKC Thunders, is a great place to relocate because it gives you a good bargain on high wages and lower living expenses. You can choose better schools from grade school to college, which is an ideal option for families out there.
The city has a dynamic culture and economic progression that it is a good spot for millennial people. The culture is highly diversified, and people are pretty friendly around the neighborhood. The crime rate is lower than the national average, which keeps its edge over Albuquerque.
ABQ is a perfect spot for your cultural privileges and outdoor activities, yet in terms of quality of life, you will need to work on it when you opt to relocate to the city.
Both cities have a good reputation in their specific areas, but Oklahoma City tops the spot when talking about life and work balance.
Albuquerque, New Mexico versus Oklahoma City, Oklahoma – Where do you consider moving? Let me know your thoughts below.