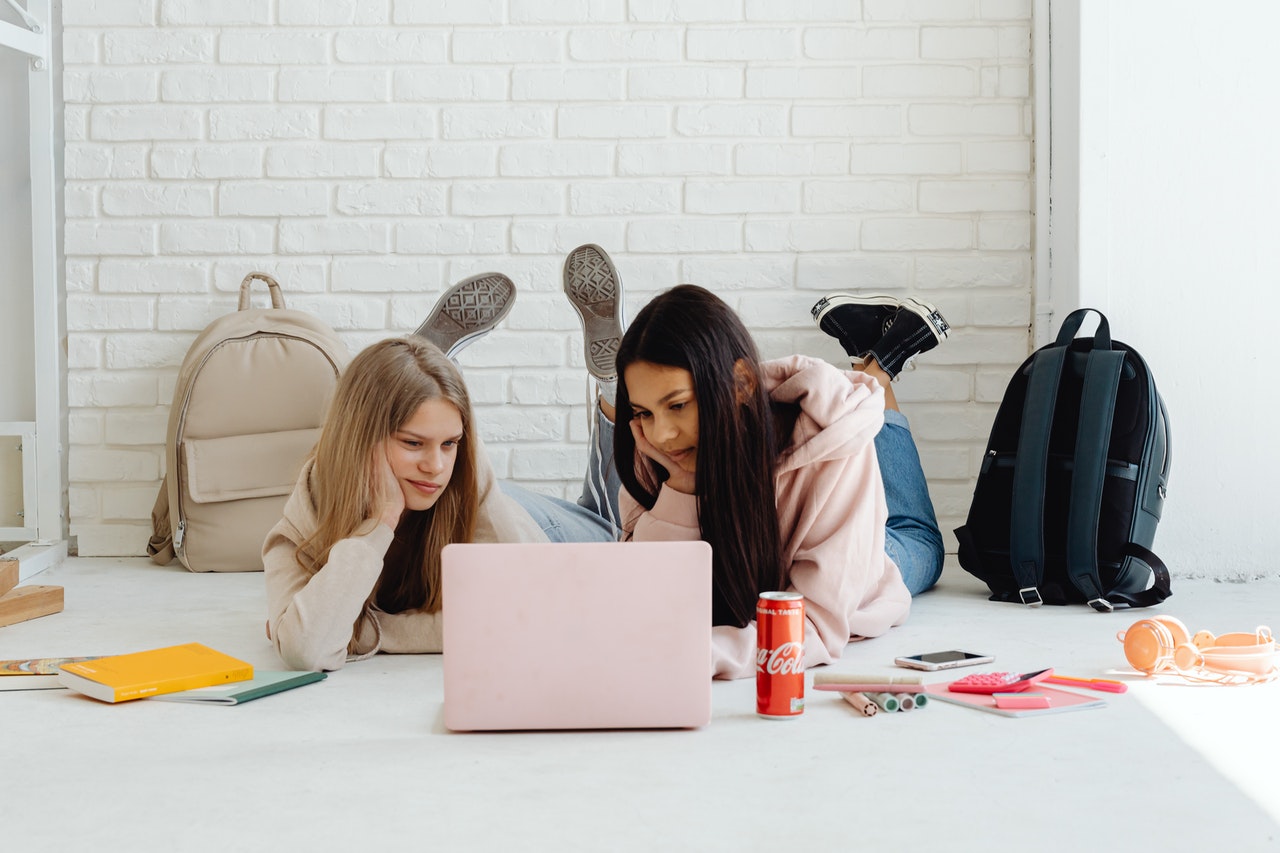 The primary individual that can rent accommodation in Airbnb must be 18 years of age. A person under the age of 18 cannot book for themselves.
As long as the individual meets the age specification, Airbnb does not ask the age of anyone accompanying the person. The individual creating the account to book a room or house should be of legal age.
Creating an account if you are underaged, may it be for a guest or host profile, is against the terms and services of Airbnb. Minors are not permitted to be solo travelers.
The new policy implemented by Airbnb in selected countries requires a person under 25 years old can only book a private room or guest room and not an entire house. The management made the policy following an incident that made the company legal measures to avoid future damages.
Age Restriction on New Airbnb Policy
This new policy prohibits visitors under the age of 25 from booking an entire home unless they live nearby and have at least three positive reviews with no negative reviews. It was first introduced in Canada, then in the United States, the United Kingdom, France, and Spain.
Airbnb has no age cap, allowing older guests to rent. On Accommodations, no guest aged 25 or older faces booking constraints granted a healthy account.
How Does Airbnb Check Your Age?
Airbnb checks the legal age of an account holder by asking them to upload one valid Government Identification Card. They have a legal verification team to confirm the identity of every individual making transactions inside the platform through the documents provided.
They will verify someone's identity based on the legal documents that they submit. You must also include a clear photograph of yourself, including your whole face. Airbnb conceals your contact information from hosts until you reserve, and only your first name or profile name and profile photo are visible to the public.
Your ID can be a travel document like a passport, a driver's license, or another government-issued identification card. For facial confirmation, Airbnb compares your government ID photo to the photo you submit. Airbnb may take up to 24 hours to evaluate your ID, but some can only take a couple of hours.
Can I Lie About My Age on Airbnb?
You are not allowed to lie about any essential information, such as your age, on Airbnb. Misrepresenting your age will result in consequences if you are a minor. Prevention of this fraud is why a valid identification document is needed when creating an Airbnb account.
Airbnb secures that the renter is 18 years old and older to get into a legal rent contract with them. The Site, Usage, and Services are only for people aged 18 and up. Anyone under 18 is not allowed and forbidden from accessing or using the booking platform.
The Airbnb platform's advocacy is to encourage 'trust and confidence.' The company and the guests believe that the information provided is complete and correct.
Renting to minors is illegal in most jurisdictions worldwide, and Airbnb has set an age limit of eighteen to use the platform in a positive tone. If anyone violates this 'trust,' the Airbnb management will not put them on trial, but the system will terminate their account.
Does Airbnb Ask SSN?
Airbnb does not ask for your Social Security Number. You do not need to disclose any information to anyone aside from providing a valid identification document and a photo of yourself.
Guests cannot disclose vital information on Airbnb, such as your credit card number and bank details, especially to their hosts. Most of the time, the identification document only contains basic and essential information about the holder. Airbnb will ask for your payment details on a specific page inside the website.
The vital data includes their names, age, birth date, address, and marital status. Most of the identification cards do not contain any private information such as SSN, card details, and other things that might compromise the privacy and security of the owner if they opt to submit it for verification purposes.
Why Is Airbnb Asking for A Photo?
Airbnb is asking for a photo to compare it to your government-issued ID. Profile photos are also essential for a host to expect from their guest and vice versa.
Airbnb is decent at validating potential guests' identities, so additional ID checks aren't usually necessary. They will ask for your ID and make a copy of it to verify that you are who you claim to be in your reservation. When creating your account, providing photographs of your identification document and yourself is standard practice.
In this way, Airbnb hopes to build trust between both the traveler and the host, as many hosts rent their own homes and need to guarantee that their property is in good hands.
What Are the Risks of Using Airbnb?
The most considerable risk for the traveler in using Airbnb is that the property will not live up to its advertised standards. The most prominent risk for owners of the place is that their guests will cause severe damage to their property.
The primary risk guests may encounter expecting a different accommodation from the hosts advertised on their listing. There may be a discrepancy in the descriptions and amenities.
For the hosts, the most fundamental risk is the damage to properties by the guests in their places—many potential harms, such as broken items and damaged amenities inside the vicinity.
In using Airbnb, both the renter and the host faces uncertainty due to various factors. There are numerous risks that the two parties will face if they opt to use the booking platform.
Risks for Hosts
Liability Risks on Property

The most likely risk for hosts is that their property is compromised. The Airbnb hosts might think that they are allowing a modest family to rent their space but end up having youngsters settling it and throwing a party. While most stays are uneventful, there have been numerous reports that dozens of party guests occupy some lodging.

Liability for your guest's actions or incidents while on your property is just one of the significant Airbnb risks that the host must find strategies to alleviate. A visitor may be injured, cause damage to your property, or even cause harm to your neighbors. As the proprietor, you will be accountable for these issues.

Ensuring the owner's property is insured is the best way to protect them. Airbnb provides up to $1 million in insurance coverage. Hosts whose residences are compromised may also face significant difficulties.

The Property of a Neighbor is Broken

Hosts are utterly liable if a guest causes damage to a neighbor's property, which is especially important if their home is in a multi-unit building such as an apartment complex. If a visitor pushes a flood, fire, or any commotion, neighbors may be injured or suffer damage to properties.

As a result, the hosts will be subject to liability that occur. The damage might cost the hosts more than their insured amount and may pay for additional expenses.

Hosts break the law

It is not safe to assume that renting out your home in your area is legal simply because Airbnb allows you to use their service. There are laws and policies that hosts need to follow to continue doing good business.

Hosts must obey their state's municipal code and zoning regulations. For example, The City of New York requires Airbnb and all other short-term rental platforms to obtain your permission before sharing your hosting and listing data with the city.

If you do not agree to share your data with the city, Airbnb will bar you from hosting short-term stays on Airbnb. That means you'll only be able to accommodate guests for stays of 30 nights or more.

There are several advantages to hosting for 30 nights or more. It can help you increase your income ability and reduce guest turnover, in addition to exempting you from data-sharing prerequisites. Hosting 30 nights or more can also help the host reach new guests, such as remote professionals.

Unless the host is present and the guest has access to the entire house, you must be careful to follow state regulations. If you violate the law, you could confront fines of thousands of dollars.

Host Runs the Risk of Renting to Informal Settlers

Informal settlers frequently cause property destruction, which means the Airbnb host will be responsible for those expenses as well. Unexpecting hosts who rent to squatters will face a long and complex eviction process that could incur thousands of dollars in legal fees. Meanwhile, hosts miss out on the chance to rent to new Airbnb guests.

To mitigate the situation of having squatters in your place, hosts need not allow guests to stay for an extended period, and if this is the case, hosts should draft a legal contract for their protection. The owner should be firm and eager to put the guests' departure dates into action.

Regulatory Contexts for Airbnb Hosts Are Constantly evolving.

Many cities worldwide are enacting new zoning rules and lease laws to place stricter regulations on short-term property rentals.

The government may impose high mandatory fees for your rental business. This overwhelming payment makes it challenging to keep going.

Canceled bookings

When it comes to booking cancellations, Airbnb has the final authority. If an Airbnb customer complains, the booking platform may decide to cancel their appointment, even after the check-in date has passed, and refund the guest's entire payment.

This act can continue regardless of the cancellation policy that hosts specified in their listing. Furthermore, Airbnb is not required to contact the property owner first to explain the discontinuation.

Airbnb may also cancel a booking even after the guest checks out. The risk is that the host will also not get any money they already spent to provide the agreed-upon accommodation facilities and amenities to the guest during their residence.
Risks For Guests
Risks on booking based on False Listing

Guests at times based their predicament on booking accommodation through Airbnb on the reviews and listings of the hosts. The risk of booking because of fraudulent listings can be a significant headache. It is then recommended for the visitors to book hosts with a high recommendation rate or earn a badge of super hosts.

In most cases, guest that has a valid complaint about their bookings can get refunds through the refund policy of Airbnb, granted they comply with the requirements.

Risks on Additional Fees

If the hosts do not adequately disclose everything in their listing, guests may be charged additional fees during their stay. Unexpected expenses include pet fees, other costs for using a heater during the winter period, and extra charges for using the place's parking space if the location is an apartment.

The listing usually includes the use of the facilities in the stay price, but some hosts start charging for them if the amenities are rare and expensive. In this case, the guests will be incurring additional costs and can go over the budget if it happens.

Scams

Guests are more likely to be swindled if they do not investigate the booking platform's policies, terms, and services. It is safe to conduct all transactions within the website to avoid scams.

Some hosts may contact potential guests and conduct business outside of the platform. They may even request a down payment and other extra charges to guarantee a specific "booking." If the bargain seems too good to be accurate and communication occurs outside the platform, the listing or host is most likely a scam.