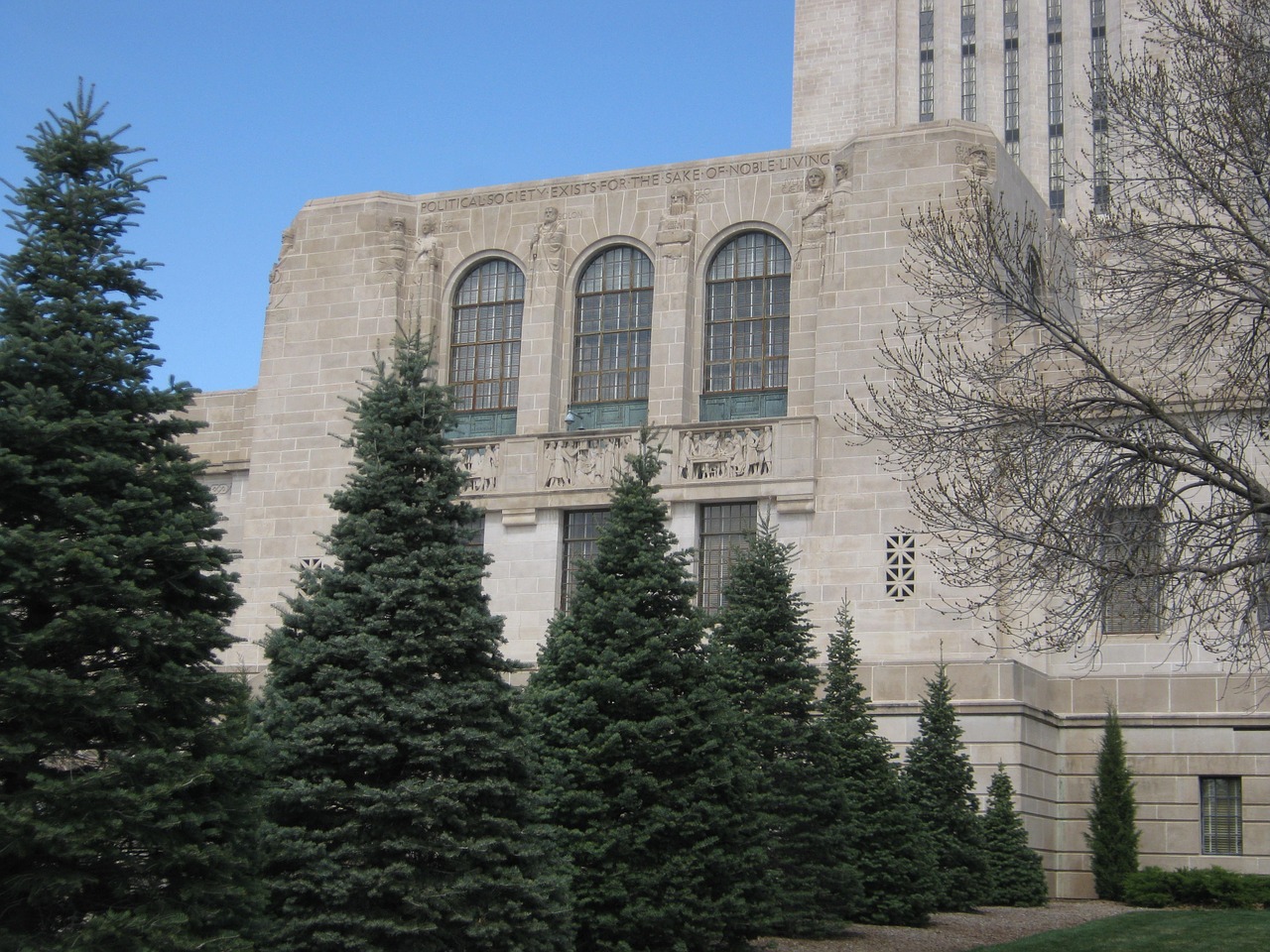 Lincoln, Nebraska, is part of Silicon Prairie. It is a better place than Albuquerque because it is home to some of the most successful tech companies, including Hudl and Spreetail. Meanwhile, Albuquerque is also an ideal place to relocate due to its affordability and location.
Lincoln can boast about its low unemployment rate as part of Silicon Prairie. People move to the city for employment opportunities and career advancement. You can have a big city life in a rural setting given that it only has around 200,000 inhabitants.
On the other side, Albuquerque is an urban city with notable landmarks and sceneries. It is a culturally rich city in the heart of New Mexico. You will find yourself enjoying celebrations and festivals when you live in ABQ.
What are the Pros and Cons of Albuquerque vs. Lincoln?
Lincoln is an affordable city with a competitive job market and above-average minimum wage. But it is vulnerable to natural disasters like tornadoes and thunderstorms. Meanwhile, Albuquerque is rich in culture and has an exciting food scene but consistently faces high crime rates.
Living in Lincoln
Cost of living

The cost of living in Lincoln is way below the national average. You can easily buy a house or property in this part of Nebraska because of its affordability. You can get cheap and reasonable deals whether you buy or rent a property.

The monthly rent will just cost you around $745, while a 900 square foot house has an average value of $175,000. It is one of the cities in the United States with a meager cost of living.

Job market

Lincoln consistently ranks one of the best cities for job seekers in the United States. It has an impressive record of a low unemployment rate due to its booming economy. More than that, you will receive salaries above the median rate.

Given that the city is part of the so-called Silicon Prairie, it has a higher potential to generate more jobs. Many tech startups pick Lincoln as their business location. Job hunting would be easier, especially in the tech sector.

Food, leisure, and entertainment

There are cool things to do in Lincoln.

The city welcomes people from all walks of life with varying interests.

You can engage in a delectable culinary experience, attend festivals, or shop.

Food and fresh produce

Lincoln is the heart of agriculture in the United States. Its rich topography makes it easy to grow vegetables and raise livestock. As a result, food is fresh and harvested straight from the farm.

Many restaurants are offering different cuisines. Some of the top restaurants are Dempsey's, Blue Orchid Restaurant, The Oven Haymarket & Cellar, and The Green Gateau.

Leisure activities

Aside from dining experiences, there are other ways to explore the city. Lincoln has several public spaces you can visit. The National Museum of Roller Skating, Sunken Gardens, and the Lincoln Children's Museum.

Music scene

The city is also a haven for musicians. It has a thriving music scene with successful artists kickstart here. You can also watch the performance of both local and national artists during the weekends.

Shopping paradise

There are plenty of shopping centers you can check during your downtime. You can visit Lincoln's Haymarket District and find excellent eateries, shops, and local businesses. The place also holds events where people come together to chill and enjoy.

Stellar education

Nebraska is in the top 20 states for education. It also receives better funding to improve the education system in the area. Lincoln has 13 elementary, middle, and high schools where you can send your children.

It also has 31 private schools and four universities. Some even earned spots on the US News and World Report's Best Colleges.

Great neighborhoods

If you are moving to Lincoln, you can have the luxury to choose the perfect neighborhood for you and your family. The city has diverse communities with affordable housing prices. Whether buying or renting, the right neighborhood can fit your budget.
County Club
Family Acres
Colonial Hills
40th and A
Porter Ridge
Cons
Lack of geographical interest

Unlike Albuquerque, full of geographical landmarks, Lincoln seemingly lacks this aspect. The city has no mountains, no ocean, and no dessert. It only has long miles of prairies or open areas of grasslands.

Weather

The weather tends to be severe in Lincoln. Since no mountains or oceans are moderating the climate, you will experience the seasons at the extreme. During the summer, heat, humidity, tornadoes confront you.

On the other hand, winters are also intense. You will deal with snowstorms and icy cold temperatures. The temp can go as low as 15 degrees.
Living in Albuquerque
Pros
Diverse community

ABQ is the 32nd largest city in the United States. It has a reasonably diverse community with the most considerable number of Hispanics. Half a million population is a mix of Caucasian, Asian, Native American, and Black.

Half of the people are migrants. They came either from another state or other countries. Most people speak English, while almost a quarter of the population knows Spanish.

Albuquerque cuisine

One of the most popular things you should not miss in the city is its authentic New Mexican cuisine. It serves a distinct flavor of southwestern culinary. The perfect fusion of Native American, Mexican, and Hispanic flavors is ever-present in its dishes.

Red and green chile peppers are stapled ingredients in most of the city's dishes. You will find these spices present significant recipes in ABQ. You will notice the smokey fragrance of chile peppers roasted in the restaurants during August and September.

Colorful festivals and cultural events

The people of Albuquerque love to celebrate. They have plenty of festivals conducted throughout the year.

The city is even hosting the world's largest hot air balloon festival – The Albuquerque International Hot Air Balloon Festival.

The city accommodates more than 800,000 spectators during the event.

The Festival Flamenco Albuquerque, The Harvest Wine Festival, and The Mariachi Spectacular de Albuquerque. During these occasions, music, beer, and food are available.

Extremely affordable city

When you choose to move to ABQ, you will find the cost of living reasonable. The living expenses are 5% less than the national average. You can enjoy a comfortable life without spending too much.

It is easy to own a property as home prices are relatively lower compared to other cities in the US. You will also find rent affordable that can start from $800. If you have an above-average salary, you can save a good amount of money in this city.

Booming startup and tech companies

At present, ABQ has a struggling economy. However, the city is gaining traction, given that several tech startups began investing here. With the help of the Technology Research Collaborative Fund, some tech businesses help improve the city's economy.
Cons
Sunshine most of the time

Albuquerque is a warm city that receives a lot of sunshine every year. Based on the records, the city has more than 300 sunny days. It can be too much for some, especially if you enjoy winter activities, too.

Crime rate is an ongoing challenge

The city has a notorious reputation for having a higher crime rate. It can be a letdown, especially if you consider it a much safer place. The crime rate here is always at an all-time high. The rate is almost double the national average.
Lincoln or Albuquerque – Which is cheaper?
Lincoln and Albuquerque are affordable cities with living costs below the median rate. Between the two, ABQ is slightly cheaper. The living expenses are 0.8% lower in ABQ than in Lincoln.
| | | |
| --- | --- | --- |
| Living expenses | Lincoln | Albuquerque |
| Housing | 78.1% | 88% |
| Food & Groceries | 97.4% | 96% |
| Health | 124.5% | 81.1% |
| Utilities | 92.3% | 97.2% |
| Transportation | 76% | 89.4% |
Data is based on 100 = US National Average
> 100 means more expensive than the national average
< 100 means cheaper than the national average
Housing cost
When it comes to real estate, Lincoln offers a lower price. A single-family home in ABQ has a median rate of $257,400. For a similar property, you can get it for only $238,300 in Nebraska.
There is a fragile difference. So, real estate will not be a significant consideration when choosing between ABQ and Lincoln.
Utility cost
The cost of utility is higher in Albuquerque than in Lincoln. There is a 5.3% difference in electricity, water, phone, and internet bills. Both cities have utility costs below the US median rate.
Food & groceries
The prices of food and groceries in ABQ and Lincoln are comparable. You will find essential items like meat, eggs, milk at the same price range. Even so, Lincoln can offer you fresh produce since the city has an agricultural economy.
Transportation cost
The cost of transportation is affordable in both cities. Both cities have transit expenses below the average. However, going around in ABQ is more expensive than in Lincoln. There is a 17.6% difference in the prices.
Health care cost
You will find medical care expenses to be cheaper in Albuquerque. Health care costs can be prohibitive in Lincoln. The rate is even higher than the national average.
Is Albuquerque bigger than Lincoln?
Albuquerque is way bigger than Lincoln. ABQ has 187.7 square miles in land area, while Lincoln only has 99 square miles. Also, more people live in Albuquerque, which is around half a million, while the number of residents in Lincoln is just a quarter of a million.
Lincoln is undergoing massive developments. When you settle in Lincoln, you will notice old and new neighborhoods. The old areas include University Place, Belmont, Bethany, and College View. Meanwhile, the new ones are concentrated in the south and the east of the city.
In comparison, you will find that neighborhoods in ABQ are under quadrants. There are communities in the northeast, northwest, southeast, and southwest.
Is Lincoln safer than Albuquerque?
Lincoln, Nebraska, is a very safe city. The violent crime recorded is way lower than the national average. Comparatively, ABQ is notoriously famous for having a consistently high crime rate. Thus, Lincoln is safer than Albuquerque.
Most of the areas in Lincoln are safe. The rate of crime is 78.99 per 1,000 residents in a given year. If you use this as a basis, there is a very slim chance that you can be a victim of crime in Lincoln.
In contrast, Albuquerque has a persistent issue with crime. The factors contributing to these are the unemployment rate and poverty.
Plus, based on findings, there is less police presence in some of the areas of the city. With this, the chances of being a victim of crime are higher in ABQ.
Is Albuquerque warmer than Lincoln?
Albuquerque is warmer than Lincoln. The highest recorded temperature in ABQ is 92 degrees, while Lincoln only registered 89 degrees. ABQ also receives more sunny days than Lincoln in a given year.
Nevertheless, the weather in Lincoln can be extreme. Winters can be frigid, while summers can be scorching. The city lacks moderating influences like mountains and oceans to balance the area's degree of hotness and coldness.
Natural disasters like tornadoes and thunderstorms will occasionally confront you. It would help if you always were prepared for this natural phenomenon when living in Lincoln.
Is Lincoln better than Albuquerque?
Lincoln is better than Albuquerque for several reasons. It has more affordable real estate prices, has a better economy, and a safer city. These are the factors that could directly contribute to a quality of life.
Even so, Albuquerque is still a desirable place if you factor in its natural beauty.
You cannot resist the stunning view of the Sandia Mountains that will greet you every day of your life.
The cost of living is also reasonable to live comfortably without spending much.
So, are you moving to Lincoln, Nebraska, or Albuquerque, New Mexico? You can share your thoughts below.