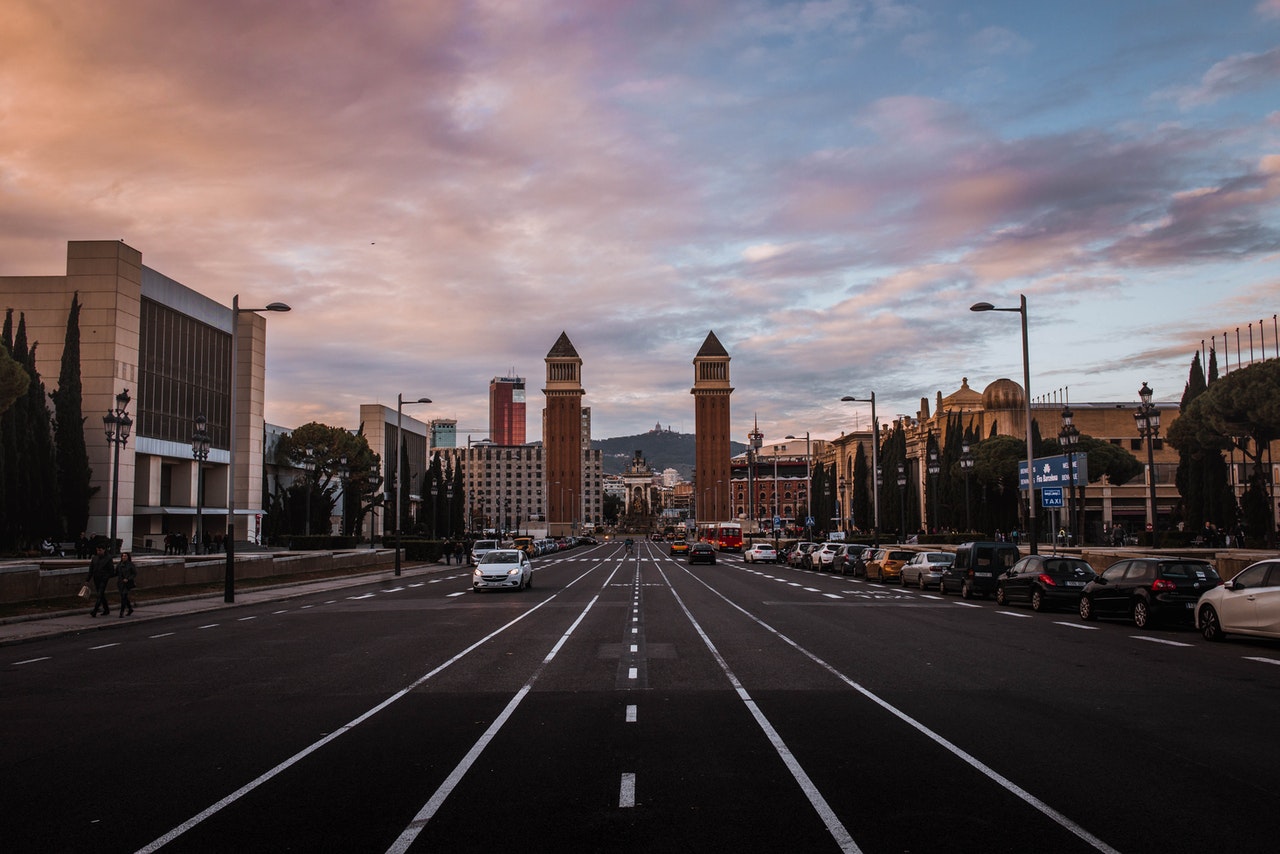 Spain is no doubt one of the most visited destinations in Europe. The country is blessed by stunning landscapes, idyllic beaches, and cultural elements. One of the best reasons to visit Spain is you can experience different kinds of things.
Spain has autonomous communities or regions that vary from each other. They are so diverse where you can spend a day swimming or marvel at Spain's cultural heritage. It is like visiting many countries in one geographical location.
However, the country is so diverse that going from one place to another can be a hassle. You might experience travel fatigue when changing routes and destinations. It is serious work carrying your bag and luggage, hopping on and off on buses and trains. You might end up skipping the itinerary and not experiencing all the things Spain offers.
Of course, there is one perfect solution for this dilemma, renting a car in Spain. Many tourists would like to rent a car in the country for convenience. It is one of the best ways to go around the country, especially when visiting hard-to-reach regions.
Yet, some say that convenience always comes with a price. Renting a car in Spain is not your cheapest option for going around the country. Car rental fees in Spain are way more expensive than buying a train ticket or bus. In addition, there are other miscellaneous fees like road tolls and petrol. Thus, is renting a car in Spain worth it?
Can tourists drive in Spain?
Before pursuing your goal of renting a car in Spain, we must first know if tourists can drive in Spain. Are you permitted to operate in Spain?
Yes, tourists can drive in Spain. The country allows drivers with European Union driving licenses and international driving licenses. All these licenses are valid in Spain, allowing you to drive in the country.
However, it is essential to know the age requirement when driving in the country. Therefore, it would help if you were 21 years old and above when choosing to drive in Spain.
If you meet the minimum age needed, you can now rent a car in Spain. All you have to do is present your driving license and pay for the rental fees. You will also be signing a contract on your car rental deal. If two persons are driving the car, it should also be stipulated in the contract.
How much does it cost to rent a car in Spain?
Now that you know that tourists are allowed to drive in Spain, your next question is how much does it cost? Of course, the cost of car renting varies from country to country. Thus, the vehicle renting expenses is another essential thing to consider.
Among the countries in Western Europe, Spain offers one of the cheapest car rental rates. So, you will not be surprised about the cost of a car rental when you travel to Spain.
Of course, the cost for daily rental is highly dependent on the car you want to drive. It also varies whether you will be renting it during a peak or non-peak season. The fees will also significantly increase when you buy miscellaneous extras. It can include mileage allowance, insurance, and more.
As an estimate, renting a midsized car in Spain can range from $90 to $266. It depends on the model, year, and brand. On average, you can allocate an amount of $146 for midsized cars in Spain. The cost of renting a car in Spain can increase when you add petrol, road tolls, and parking fees, as well.
Aside from cars, there are other options, especially when you are traveling in a group. It would make your travel more exciting and memorable, as well. Here is the list of different vehicle alternatives you can rent in Spain:
Luxury Car

Some car hiring companies in Spain have an extensive fleet of cars where you can choose from. They offer you types of vehicles according to the kind of terrain you want to go. If you visit major tourist destinations and regions, a luxury car is the right pick for you. For example, you can use it in traveling to Andalucia, Mallorca, or even Ibiza.

Van

If you are in a group, a bigger vehicle is better. There are some car companies in Spain offering van rentals, as well. It is ideal for a long road trip along with your family and friends. The van option can accommodate 7-12 people.

Campervan

Of course, who wouldn't want to experience traversing roads in Spain with a campervan? With this type of rental, you can significantly save for hotel rates while making your trip exciting. It is best to use a campervan when going to Asturia, Galicia, or Cantabria.
What do I need to know about driving in Spain?
If you want to drive a car in Spain confidently and adequately, there are plenty of things you need to know. It will lessen your worry of being issued by moving violations ticket in the country.
To keep you more informed and more responsible, here are the things you need to know about driving in Spain:
Collecting and returning a car

If it is your first time visiting Spain, you will be communicating with car rental agencies. It is a way for you to inform them of your wish to rent a car. It would help if where to collect the vehicle. The significant regions they typically offer car rentals are Barcelona, Bilbao, and Santander. If you are in the southern part, you can collect it in Malaga and Andalucia. If you want to cut costs, you can collect and return the car at the exact location.

Driving regulations

Spain, like other countries, drives on the right side of the road. It is the same as those in mainland Europe. The driving standard in the country is more lenient than in the UK or even in the US. You can encounter drivers speeding without being issued a speed violation. However, you should still not be complacent. There are some traffic police circling the road for any driving offense.

Parking

You may be freer driving in Spain, but you might get stressed out in its parking side. You will encounter difficulty finding a parking space, especially in major cities. There are plenty of narrow streets on these sites, making parking harder.

If you are getting an Airbnb, you should ask the host if there is an available parking space for you. It will give you more convenience knowing that there is a car space in your accommodation site.

Highways and speed limit

Spain has an excellent highway construction ideal for tourists who want to drive. You have to take note of the 120km speed limit when driving on Spanish highways. You would enjoy going on roads as it is quieter, and less traffic. You will not get yourself burnt out in driving while losing patience due to traffic.

Mandatory seatbelts

Of course, like any other cities all over the world, Spain employs the safety-first policy. Meaning, seat belts are mandatory, and speed limits are also enforced. On highways, 120kph while on other roads can range from 30-90kph speed limit.

No use of cellphone when driving

To ensure your safety, the country does not allow mobile phones or any device when driving. The rule will keep you focused on the road while avoiding any form of car accidents. If you want to overtake, you can do it on the left side of the road.

Drinking and driving

Of course, drinking and driving are strictly prohibited in Spain. You have a limit of 0.5mg alcohol intake. You have taken more than the alcohol limit; you can be fined or sent to jail.

If you are a tourist driving in Spain, you need to abide by the rules and regulations of the country. It means, as a tourist driver, the driving law is also applied to you. To avoid any form of violations or road accidents, it is vital to abide by these laws.
Is it easy to drive in Spain?
As I have mentioned, Spain is more lenient in driving and road than UK and US. Therefore, some drivers may find it easy to drive in Spain, while others might not. For you to know better how easy it is to drive and rent a car in Spain, we have prepared the pros and cons:
Pros in driving and renting a car in Spain
Of course, if you would rent a car in Spain, you can enjoy several benefits. For instance, you have more flexibility in your schedules. It is more convenient to set an itinerary, especially when you are the one driving. You can select the road you want to take and head towards it.
Second, it is faster to move around when you have a car with you. Third, you do not need to conform to the train or bus schedules, making some delays in your travel itinerary.
Third, there is some element of randomness and surprises if you drive a car. You can visit quaint towns and villages which you would not encounter when you travel public. It will give you a lot of surprising detours, making your trip to Spain more memorable.
Cons in driving and renting a car in Spain
If there are the plus sides in driving and renting a car, there are corresponding downsides, too. When you have the freedom to drive in Spain, you should also be responsible. It means you need to know the rules and going guidelines when in Spain. It is crucial to be a responsible driver when in a foreign country.
Second, since it is a rented car, you need to take care of it. You have to protect it from scratch and damages it at all times. You have to ensure that the car will be safe until you return it to the rental agencies.
Third, the parking issue. One of the most significant downsides is looking for a parking space. You will constantly be stressed out when you are not able to have suitable parking. It means the parking space you need to choose should keep your car away from theft.
Spain has a lot of places to enjoy and see. You need to find an easy way to make the experience convenient and more memorable. It means that there is more flexibility when going around the country.
Of course, renting a car in Spain is one of the best-offered solutions. Many car rental companies and agencies are going out of their way to provide you a great experience. They offer reasonable car rental rates and packages based on your trip and itinerary. Therefore, you will not be worried about not enjoying the journey or missing out on significant destinations anymore. Indeed, it is worth renting a car in Spain.