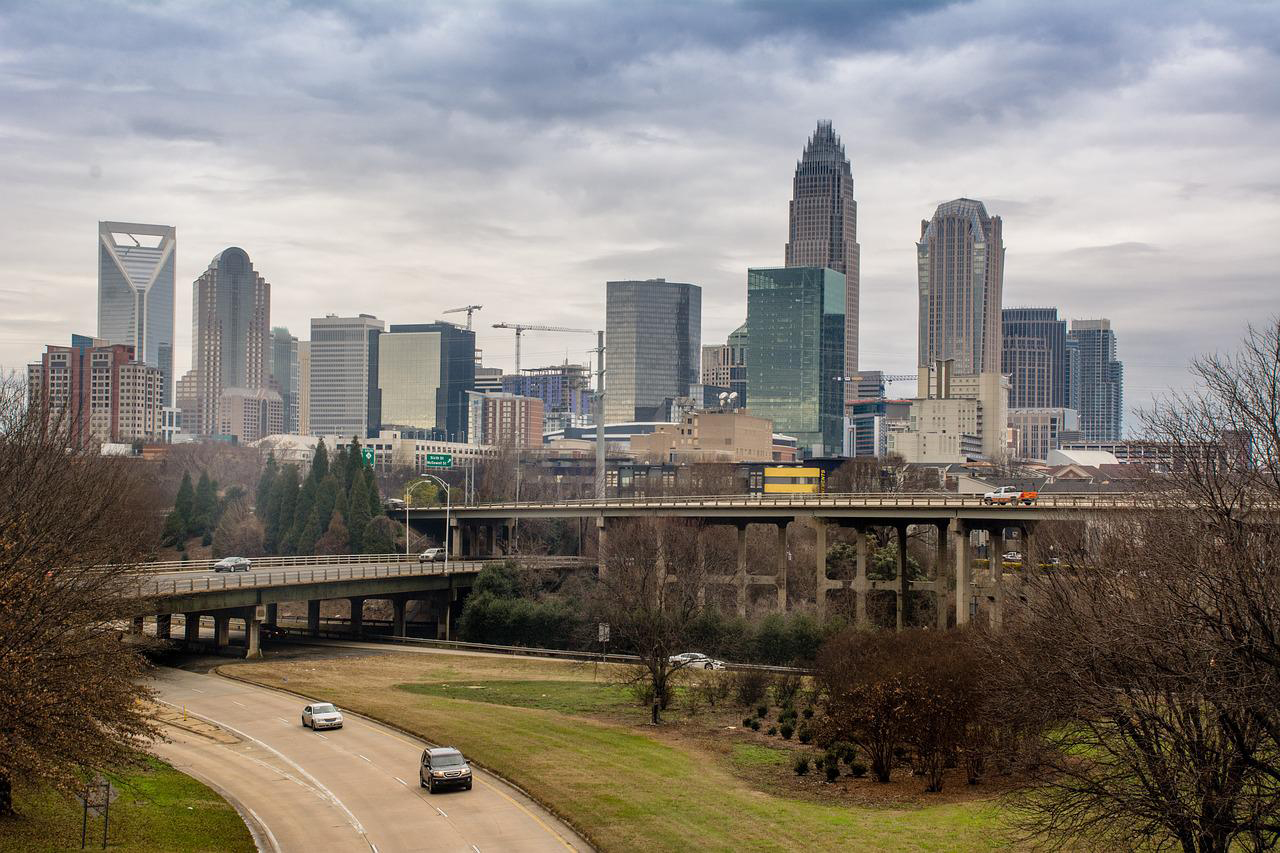 During the city's inception, Charlotte, NC, earned its name and moniker "Queen City" in honor of British King George III's queen consort, Charlotte of Mecklenburg-Strelitz. The metropolis' economy centers on industries such as Transportation, Neighborhood Development, Community Safety, Environment, and Economic Development.
Besides being North Carolina's largest metropolis and business center, Queen City is worth visiting even for those under 21. The Queen City lives up to its slogan, "Charlotte has it all," promoting various tourist spots such as award-winning restaurants, entertainment options, shopping choices, and museums.
The Queen City indeed got it all if you seek a fun-filled vacation. With most of the city's tourist attractions located in the downtown area, you won't have trouble wasting most of your vacation time traveling from one place to the other. Our guide provides a list of enjoyable worth-it tourist destinations for individuals under 21.
1. Discovery Place
Discovery Place opened in 1951 and was among the first institutions in the Southeast to focus on bringing families and the environment together. In addition, Discovery Place, known as Charlotte Nature Museum in the past, became one of the most famous destinations in the city in the 1970s.
Located at 301 N Tryon St., Charlotte, NC 28202, the museum is a one-of-a-kind destination and experience for curious people. It utilizes fun, hands-on learning to pique the interest and spark the imagination of its guests. Spend a day at Discovery Place and immerse yourself in a world where knowledge is fun for the whole family. Exhibitions, laboratories, and live shows are available in the museum.
One of the activities you should not miss in Discovery Place is its newly renovated Accenture IMAX Dome Theatre. It is an IMAX® with Laser technology, combining a next-generation laser projection system with a 12-channel sound system designed to be immersive. The dome theatre produces crystal clear, lifelike visuals and precise sound from the ground up to deliver an unforgettable moviegoing experience.
2. Schiele Museum of Natural History
Founded by veteran scout and ranger Rudolph Melchoir Schiele in 1961, the Schiele Museum of Natural History is a must-see in Charlotte. Rudolph Schiele spent his lifetime collecting minerals, rocks, and wildlife. The museum now has research facilities, a planetarium, and exhibit halls open to locals and visitors. It is merely a 30-minute drive from the city's center in terms of location.
Schiele Museum of Natural History showcases an all-new outdoor experience with interactive exhibits to its visitors. The museum seeks to inspire people to wonder and appreciate science and the natural world. The exhibitions to expect are Stone Heritage Site, Catawba Indian Village, Dino Safari: A Prehistoric Adventure, Memorial Wildlife Garden, Nature Trail, Henry Hall of the American Indian, Hall of North Carolina Natural History, Hall of North American Wildlife, Hall of North American Habitats, and Elizabeth W. Robinson Exhibit Hall.
With over 50 feet and known as the second-largest planetarium in the state, the Schiele Museum's James H. Lynn Planetarium and Science Theater is a must-try. It features a domed, 360-degree screen with a fully digital projection system. Get fully immersed in the wonders of the universe in every show.
3. PNC Music Pavillion
PNC Music Pavillion has gone through a lot of name changes. Originally founded on July 4, 1991, the venue is well-known around North Carolina for its outstanding live music. It was initially known as Blockbuster Pavillion and later known as Verizon Wireless Amphitheatre. It has a large capacity of 19,500.
The venue specializes in hosting large shows and has superseded chiefly the Paladium at Carowinds as Metrolina's top outdoor facility. This outdoor amphitheater has had a total of 228 concerts as of 2022. Some of the big-time artists that performed in the past are Aerosmith & KISS, Barry Manilow, Britney Spears, Coldplay, Christina Aguilera, Elton John, Spice Girls, Usher, and Lionel Richie. They also host festivals in the past, such as Ozzfest, Lollapalooza, and Carnival of Madness Tour.
Never miss the chance to watch and jam to your favorite artist or festival in the PNC Music Pavilion. Especially if you plan to visit Charlotte in the summer, PNC Music Pavilion is the ideal location for summertime concerts. Upcoming concert events that might coincide with your trip this year are Backstreet Boys and Halsey.
4. DefyGravity Trampoline Park
A 26,000 square foot facility situated on University City Blvd, Charlotte, DefyGravity opened its doors to the public as an eccentric cutting-edge Trampoline Sports Park. It is a part sports gym and part entertainment area that promotes freedom and individualism from the norm.
Unleash your rebellious side and try every air sport the park offers. DefyGravity Trampoline Park encourages guests to express and push themselves with these activities: Ninja Course, High-End Air Track, Parkour, Stunt Fall, Battle Beams, extreme dodgeball, wall tramp, trapeze, and zip line.
DefyGravity Trampoline Park's Trapeze and Aerial Skills activity is the one for you if you want to defy gravity. Their Trapeze Skills allow you to show off your most elegant abilities while landing securely on a soft foam bed. At the same time, their Aerial Skills let you show off your slickest moves and most breathtaking talents, which will make your living room curtains envious.
5. Charlotte Metro Credit Union Uptown Amphitheatre Charlotte
Situated at 1000 NC Music Factory Boulevard, Charlotte, NC 28206, Charlotte Metro Credit Union Amphitheatre opened its doors in 2009. The AvidXchange Music Factory owns the arena and started a partnership with Live Nation Entertainment in 2016. Currently, Live Nation operates one of the city's largest music venues.
Charlotte city isn't all about the museums and historical landmarks but is also home to new entertainment areas that cater to younger generations. The Charlotte Metro Credit Union Amphitheatre features lawn seating and skyline views. It hosts concerts and shows accommodating about 5,000 people and stages roughly 22 events annually.
If you are fond of going to concerts, don't forget to check out the upcoming shows held in the arena. Modest Mouse, Khruangbin, Leon Bridges, and 5 Seconds of Summer are some of the forthcoming artists performing at Charlotte Metro Credit Union Amphitheatre. Guests are also welcome to bring their lawn chairs.
6. Mama Ricotta's
Owner Frank Scibelli opened Mama Ricotta's with the thought of offering delicious homestyle Italian food that he remembers vividly from his childhood. Launched in August of 1992, Mama Ricotta's reflects Frank Scibelli's diverse family heritage. You can find the restaurant at 601 S Kings Dr. AA, Charlotte, NC 28204.
Mama Ricotta's serves traditional Italian food and New Haven-style pizza in a friendly, expansive ambiance with a covered patio. It is a testament to numerous generations of great taste, from its fresh mozzarella prepared daily to the classic pasta dishes. Routinely awarded as Charlotte's "Best Italian Restaurant" for the past two decades and participated in Charlotte Restaurant Week, Mama Ricotta's is a must-visit restaurant in the city.
Among its dishes, you should not miss its classic dish, the Pollo Bianco. Scallopini-style chicken, layered with prosciutto and housemade mozzarella, composes the Pollo Bianco. Frank Scibelli learned this dish from his mother, making it unique and a must-try.
7. Exit Strategy
Exit Strategy is available in two locations: North Charlotte and South Charlotte. Launched in 2014, the establishment catered to 213,250 visitors since its opening. It currently has 12 rooms and has had 46,193 bookings since 2014, making it a sought-after entertaining tourist destination in Charlotte.
If you seek an exciting, challenging, and fun destination in Charlotte, Exit Strategy is waiting for you. It requires keen problem-solving skills with an hour-long, challenging, yet fun activity. The establishment claims that only a few succeeded in solving their escape rooms. Those who win will earn a place on Exit Strategy's Wall of Fame.
Each location has its unique escape theme room. If you choose to visit the North Charlotte location, The Mansion is an excellent theme to try for those who seek a challenging game with an 8/10 difficulty. Check out South Charlotte's Twisted if you want a more complex game with a 10/10 difficulty rating inspired by the movie: Law Abiding Citizen.
8. NASCAR Hall of Fame
Charlotte was the chosen site to construct the NASCAR Hall of Fame complex on March 6, 2006. It is a $160 million facility that formally opened on May 11, 2010, after the 2010 NASCAR Sprint All-Star Race. The NASCAR Hall of Fame is an 86,500 square feet entertainment attraction, hall of fame, and museum owned by the City of Charlotte.
The complex aims to honor the NASCAR legends and build an everlasting memorial to those who have influenced the sport. It is a high-tech venue made for entertaining and providing knowledge to fans and non-fans alike. This 5-acre site offers many activities to explore, including the Charlotte Convention Center, a 2-hour guided tour, hands-on exhibits, Hall of Honor, theatre, Buffalo Wild Wings restaurant, gear shop, artifacts, and a broadcast studio.
It may take time to explore all the complex offers. However, don't forget to try these two activities: Broadcast The Action and Pit Crew Challenge. The Broadcast The Action gives its visitors a chance to experience what it is like to do a live broadcast of a NASCAR race. On the other hand, you can also join the Pit Crew Challenge. Challenge your friends and complete a full pit stop.
9. Bank of America Stadium
The Bank of America Stadium is a 74,867-seat football stadium that sits on a 33 acre in Uptown Charlotte. It was formerly known as Ericsson Stadium on its first opening in 1996 before Bank of America bought the name rights in 2004. The stadium is the headquarters and home facility of Charlotte FC of Major League Soccer and Carolina Panthers of the National Football League.
If you are a sports fan, Charlotte's premier Bank of America Stadium is a great place to gush over your favorite team. The venue caters to concerts, events, football, and soccer games inviting more than 74,000 audiences. CONCACAF Gold Cup, Yoga on the field, Duke's Mayo Bowl, and ACC Championship Game are some of the stadium's events.
Even if there aren't any events, you can tour this enormous stadium. The Bank of America Stadium offers Public Tours in a walk-up style that is open for individuals and small groups of approximately ten people. Don't forget to explore and feel the moment as you go around.
10. Piedmont Social House
Owned and operated by New Forum, the Piedmont Social House aims to strengthen the bonds of the community. Launched in 2015 and situated at 2135 Ayrsley Town Blvd STE C, Charlotte, NC 28273, this full-service restaurant is ideal for hanging out with family, friends, or neighbors over great drinks and food, and games.
The restaurant offers a Southern-inspired menu with a vast selection of drinks. It is also a meeting place with an industrial design that is pleasing to the eyes. Piedmont Social House also features billiards tables, 12-bowling lanes, darts, party & meeting spaces, cornhole, ping pong tables, and shuffleboard. This 23,000 square foot is a must-visit for tourists who wants to have a great time after a long walk in the city.
To maximize your experience, you better not miss taking the time to play all the complimentary games they offer. Foosball, Connect 4, Yard Yahtzee, Giant Uno, Checkers, Tic-Tac-Toe, Scrabble, Phase 10, Yard Jenga, Playing Cards, Yahtzee, Chess, and Battleship are some of the complimentary games you can expect to try when you dine in the Piedmont Social House.
11. Camp North End
Camp North End is a 76-acre open-air complex rich in history dating back to 1924. The site was Ford Motor Company's first factory in Charlotte. During WWII, it became a Quartermaster Depot of the US Army. Fast-forward to 1967, the United States Secretary of Defense sold it to Eckerd Pharmaceuticals. The ATCO Properties currently owns the site and opened Camp North End to the public in 2017.
There is a lot to do on the 76-acre site of Camp North End. Aside from being a historic ground in US history, it is home to 12 eateries, 42 public arts, and ten shops. It is also known as Charlotte's state-of-the-art creative hub and caters to locals and tourists. Take a stroll any time of the day and admire the public arts, buy souvenirs, and feast on the food stalls.
In Camp North End, the public art in the area is a sight to see. Check out some artists, including Addison Adams, Arthur Brothers, Bree Stallings, Dr. Dax, Georgie Nakima, James Moore, etc. You can also take a picture or admire the scenery while enjoying a meal at this historic site.
If you're looking for a place to visit for your next vacation, Charlotte, North Carolina, should be on your list. This Southern city is full of charm, superb restaurants, and exciting sites, making it well worth visiting.
Is there anything you want to add to the list? Do you think you'll visit one of the destinations we listed in this article? We are excited to see what you think about this guide. Let us know more about your thoughts about visiting Queen City.