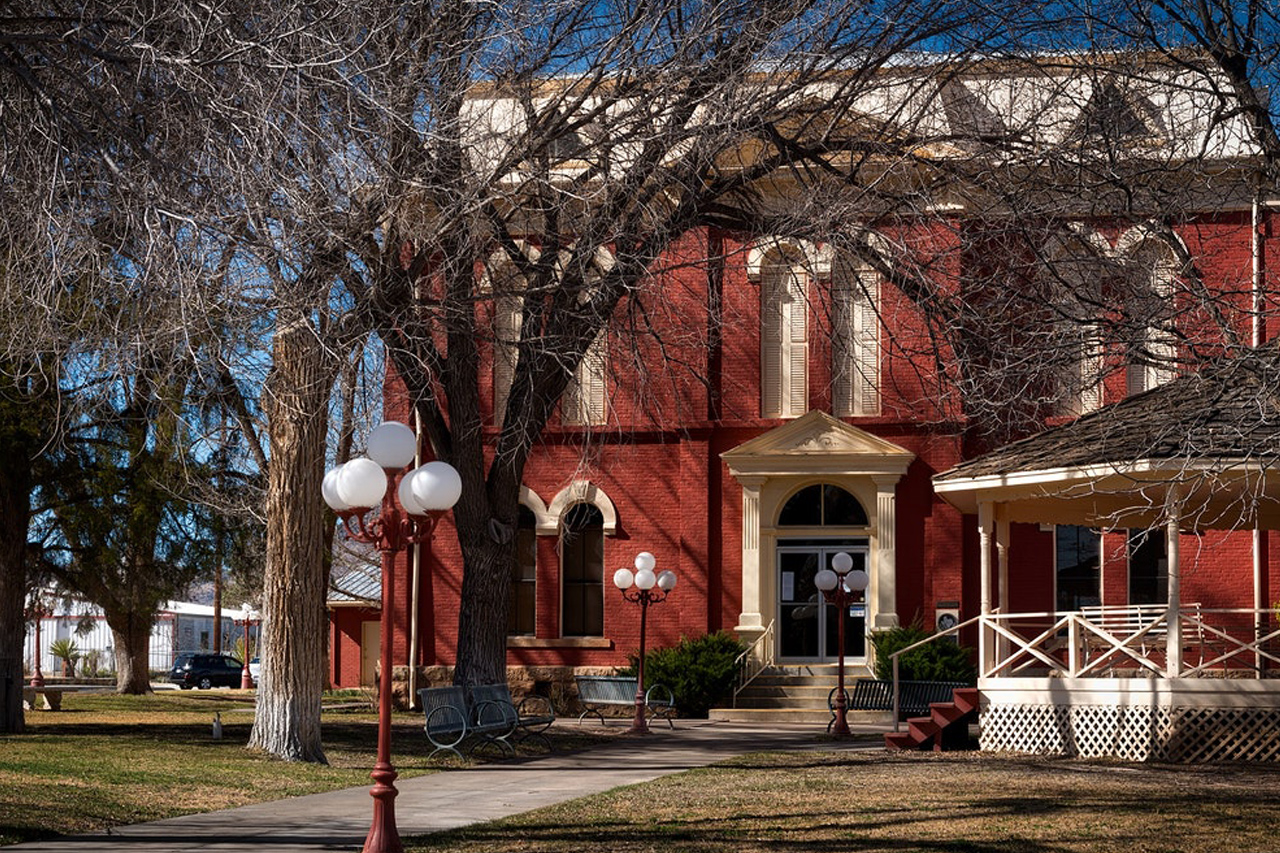 Garland, Texas, is a beautiful city with a population of around 240,000. This area of Dallas County is a popular relocating destination for ex-pats, and it is easy to see why.
The metroplex has advantages that make it an ideal location. It has excellent schools, a low crime rate, and an abundance of outdoor recreation, making it a fantastic place to raise a family.
However, before moving in here, remember that there is always an ugly side to every place. After all, Garland has drawbacks that may or may not suit your lifestyle and other concerns.
This article compiles information from the fundamentals to the essential facts you should consider.
These specifics may be the most crucial factor in determining whether or not this destination is right for you.
Is Garland, Texas, A Good Place to Live In? The Industrialized Urban Area in Eastern Texas
The Good Side
The City's Remarkable Educational System
One of Garland's best features is its excellent school system, which caters to everyone's needs. The city has a reputation for having the best schools in the entire state of Texas.
This ranking is also why the metropolis has constant recognition as the best place in America to raise a family. Therefore, it is not difficult to find schools in this area.
You can register your children for their grade school at Kimberlin Academy for Excel and Watson Technology Center.
Meanwhile, North Garland High School, Lakeview Centennial High School, and Garland High School are among the top secondary schools in the area.
You can also complete your education by enrolling in one of the city's top colleges or universities. Amberton University, Dallas College Garland Center, and Necole's Learning Academy Garland are some of the outstanding tertiary institutions in the area.
Whatever community you live in, you can be confident that there is a nearby educational structure where you can obtain the best learnings.
Plentiful Outdoor Activities
Because of the variety of activities available in Garland, you will want to spend your entire weekend outside.
Most families prefer to spend money on pools on hot days, so head to Surf and Swim in Audubon Park or Hawaiian Falls Waterpark.
If you want to go on the ultimate shopping spree, you can always go to Firewheel Town Center, a large open-air shopping complex.
Meanwhile, if learning history and having an interactive experience is your thing, you can go to the Landmark Museum.
Furthermore, if you want to spend your weekends exploring nature, there are several options, including the tranquil Duck Creek Golf Club, Rowlett Creek Preserve, Spring Creek Park, and Lake Ray Hubbard.
Whatever type of outdoor fun you seek, Garland will always provide you with options for a fun-filled weekend.
The Abundance of Dining Places in The City
If you choose to live in Garland, you should know that a city is an excellent option for your gastronomical needs. Since the early 1900s, this city has enticed people to work, play, and eat in its well-known downtown area.
Desperados Mexican Restaurant Dos voted one of the best Mexican restaurants in town, is the place to go for authentic Mexican cuisine.
Meanwhile, Babe's Chicken Dinner House is a local chain that will satisfy your cravings for American cuisine.
In addition, Fish N' Tails Oyster Bar is the best place to get the freshest seafood menu. Furthermore, Razzoo's Cajun Cafe should be your first stop when visiting the Firewheel Town Center.
Furthermore, if you cannot get enough healthy and tasty foods, Pangea Restaurant & Bar is the best place. Dong Que Restaurant is your last stop if you want an Asian-inspired dinner.
With so many options on the Garland dining map, you will never run out of places to eat and relax.
Garland Has a Prominent Past
Garland has a rich history reflected in its bustling downtown and other historical landmarks. As a result, living here allows you to relive the past while reaping the benefits of the area's current development.
The downtown area and Travis College Hill Historic District are on the National Register of Historic Places. There is also the Garland Sports Hall of Fame and the Garland Landmark Society, which highlight the city's culture in a nutshell.
Furthermore, the town is home to the Pullman Railcar, built in 1984 and utilized by President Theodore Roosevelt on one of his visits to the 6666 Ranch in North Texas. You can ride this iconic train and relive memories.
You should also pay a visit to the Tinsley-Lyles House, which is in the heritage crossing. William A. Tinsley was the original owner and builder of this historical site. When Jay Jones handed over the house in the 1970s, the City of Garland turned it into a museum.
Garland's Fair-Climate Condition
One of the advantages of living in Garland is that there is little to complain about the weather. It has a humid subtropical climate that suits people who dislike extremes.
Summers in the area are hot and muggy, with temperatures reaching as high as 95 degrees Fahrenheit but rarely exceeding three digits. There will also be 228 sunny days here so that you can enjoy the outdoors frequently.
Meanwhile, the winter season here is technically mild. According to Sperling's best places data, the city receives only 1 inch of snow annually.
Furthermore, its temperature rarely falls below zero, making it an ideal zone for people who do not enjoy freezing weather.
The city is not particularly vulnerable to natural disasters such as typhoons, tornadoes, or earthquakes. It may come unexpectedly, but not as frequently as other places, making it a perfect place for your dwelling.
The Bad Side
Be Extra Careful Living Here
The main disadvantage is that Garland has a high property crime rate in its surrounding area. This 46.7 percentage exceeds the national average.
The city's total annual crime record is 6,815 based on the Neighborhood Scouts data. In addition, there is a 1 in 40 odds of becoming a victim of burglary, robbery, or motor vehicle theft in the city. Thus, you must be cautious and vigilant about your personal belongings here.
There are, however, safer neighborhoods in town. The Greens, Firewheel, Club Hill, and Crystal are the names of these areas. Furthermore, Garland is still 17% safer than other American cities.
Nevertheless, you must take extra precautions to avoid becoming involved in a criminal conflict.
Heavy Congestion on The Highway
Another disadvantage of living in Garland is occasional traffic down the road.
Because of the traffic, the city's one-way commute time is 28.7 minutes, which is longer than the national average. In short, those commuters waste time on I-635, the President George Bush Turnpike, and other local streets daily.
According to geostat.org, the busiest time for commuters in the area is between 7:00 and 7:29 a.m. As a result, if you want to arrive at work on time, you must leave earlier than indicated.
There may be other options, but if your primary route is on the main road, you better prepare for a waiting game.
What Is the Cost of Living in Garland, Texas? The Affordable Suburban Area
The Good Side
Most People Are Homeowners Here
If you live in Garland or plan to move here soon, know you have a good chance of finding a decent house.
This valuation is because the area's average percentage of the housing market does not exceed the national average. In addition, the median home price in this area is $245,100, while the monthly rent for a single studio apartment is only $1,008.
Garland has 62.5% of its population owning a home, while 37.5% are renters. However, many affordable homes are for sale in the city's neighborhoods.
Meadowcreek Village and Las Mariposas have homes for sale starting at $84,200. Meanwhile, if you want to live in Northeast Garland, you'll need at least $110,000 to afford a single four-bedroom house.
Furthermore, Orchard Hills and Monica Park Heights can provide you with a beautiful home for $94,200. Again, before you can buy a home in the lovely Duck Creek Estate, you must have $117,400 in your possession.
Groceries Here Are Also Cheaper
Garland has some of the most affordable grocery and food options compared to other Texas cities.
A liter of milk costs $1.17, a loaf of bread $2.56, and a kilo of white rice $5.66, according to the Numbeo website. These prices are much lower, and you can get some at your local market.
There are discounts and big promotions when you buy your necessities at WinCo, 99 Ranch Market, and Cotton's Produce Market. Meanwhile, you can purchase fresh produce at the Southwest Farmers Market on Walnut Street in Garland.
Because of the reasonable grocery options, the lower prices here make the area an ideal place to live.
Quality Medical Care at An Affordable Price
Garland's Health Department is Texas' only municipal full-service health department, providing clinical services to the city's most vulnerable residents. As a result, living here entails receiving the best medical care available.
The town caters to the Affordable Care Act, which assists low-income residents in receiving better health care.
If you live in the neighborhood, you should know that free and low-cost clinics such as the Garland Health Center and Garland Hope Clinic are available. These establishments welcome uninsured people.
According to 24/7 Wall St. , an average Garland adult resident can spend around $3,597 per year on health care. When compared to the national average, the price remains competitive.
The Bad Side
High Property Tax Rate
As previously stated, most Garland residents own a home. They must, however, pay their property taxes at a slightly higher rate of 1.93%.
In this housing market, the tax burden can be slightly higher than the national average. For example, if you purchase a $250,000 property, you must pay $4,825 in annual taxes.
Therefore, the higher the cost of your investment, the greater your federal obligation. However, the prices for these assets are significantly lower than those available in other cities.
To avoid problems later, add the projected tax burden to your costing before purchasing one.
Why Work in Garland, Texas? Diversified Labor Market
The Good Side
There Are a Lot of Employment Options
Garland may appear to be a simple suburban area in Texas, but compared to other cities, it offers more possibilities.
The town's diverse industries help to stabilize its economy. With over three hundred manufacturers, it is also one of the largest manufacturing cities in Texas.
Aside from large manufacturing firms such as M&M Manufacturing Co, Arena Brands Inc, and Micropac Industries INC, there are other large firms in this area.
You can also rely on Prism Electric, Osburn Contractors, and Curahealth Hospitals to find work.
Meanwhile, the area's largest employer is Kraft Heinz's. Garland plant, expanding by $250 million and adding 250 jobs.
There's No Personal Income Tax Collection Here
Garland is a gorgeous metropolitan in Texas with no income taxation collection. The state is one of nine in the United States that do not have an income tax, according to the SmartAsset website.
The average salary in the city is around $30,464, with a household income of $55,637. So, if you received your compensation, you could rest assured that you received the total amount.
However, if you wonder how the city will survive with lower taxes, the federal government funds healthcare and another local government spending.
In addition, the city has a high sales tax of 8.25% to cover it up. Nevertheless, the low cost of living here can make you consider how you can spend your entire paycheck wisely.
The Bad Side
The Labor Market Is Highly Competitive
People looking for work in Garland must be highly competitive due to the lower cost of living and more significant job employment opportunities.
Because of the city's favorable job conditions and tax-friendly amenities, the employment environment here is tight.
If you want to work at Ecolab or Garland Independent School District, you must first prove your worth. The job demand in this part has grown by 3.3% in recent years, and future employment growth will increase to 40.47%.
Even the city's unemployment rate dropped from 5% last year to 3.40% this May of 2022, according to Ycharts.
That summarizes the positive and negative aspects you should know before relocating to Garland, Texas.
We hope you appreciate our writing as much as we enjoy providing this information.
Garland may be a suburb, but it has more extensive and better amenities that entice you to stay. So, if you are eager now, pack your bags and start moving. So, it would be a pleasure to see you here soon.
Thank you very much!