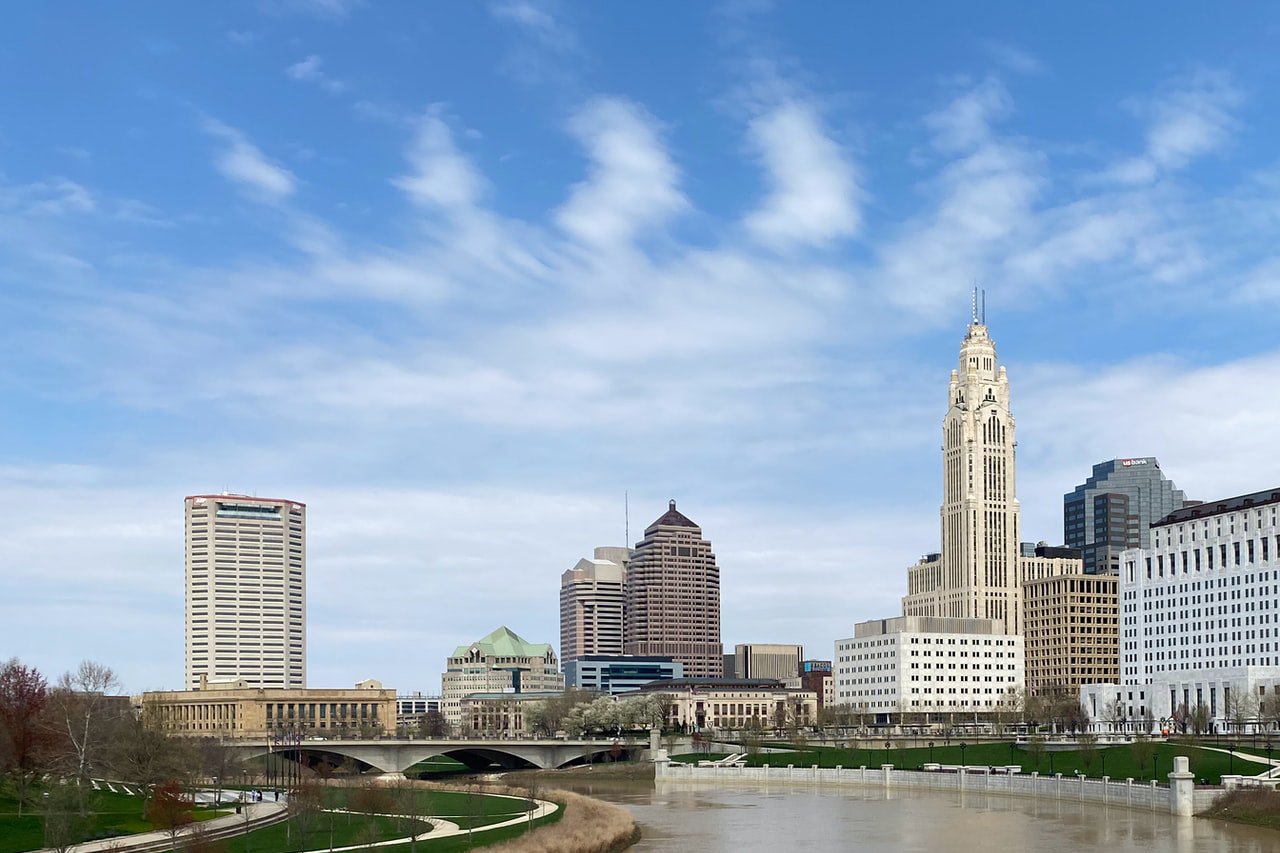 Columbus, Ohio, is an underrated travel destination in the Midwest. But it is a city that celebrates culture, entertainment, sports, creativity, and art. Columbus has something in store for every type of traveler, especially those who belong to the half legal age group.
The city is home to the most highly acclaimed museums in the United States, vast wildlife-abundant parks, and food and entertainment options. There's no shortage of fun if you choose to travel here in Columbus.
So, take a look at our carefully selected list of the Top 11 Best Things to Do in Columbus if under 21:
1. Gateway Film Center
The Gateway Film Center is a non-profit cinema located at 1550 N High St Columbus, OH. It is committed to screening films worldwide and providing its audience with great movies and stories. The Center ensures that the films and films it exhibits showcase the creativity and talents of both artists and directors.
The Gateway Film Center strives to provide people with substantial and meaningful movie and film experiences. It displays films in categories including Festival Perspectives, New American, World Spotlight, and Community in Focus. The Center is the perfect place to visit if you want to watch and experience a sophisticated approach to film viewing.
Discover excellent titles and fall in love with different genres when visiting the Gateway Film Center. Every week, the Center has an exciting lineup of the world's best blockbusters, indie films, locally grown films, documentaries, and classics. Then, check out its hang-out place at The Torpedo Room, and engage in a conversation about the latest movies on screen.
2. The Refectory Restaurant
The Refectory Restaurant is a relaxed and cozy restaurant offering a sophisticated dining experience. It has a well-curated list of menus under the creative direction of Chef Richard Blondin. The restaurant is famous for its palatable servings of American and classic French cuisines.
The restaurant receives a long list of accolades and recognitions because of its excellent food and service. It was voted as Columbu's Best Restaurant in 2021 and one of the Top 100 Places to Eat in 2022. The place has experienced and knowledgeable staff that caters to your every dining need.
You will surely enjoy its exceptional service inside its uniquely designed architecture. It has a Lounge and Bistro Dining area in the east wing and a spacious open-air patio for Patio Dining. You should try every food selection from its Dinner Menu, Refectory Home Dinners, Special Dinner Menus, and Desserts or Finale Menu.
3. Skully's Music-Diner
For those under 21 who love to party and dance, you can head to 1151 N High St Columbus, OH, and check out Skully's Music-Diner. The music-diner is a premium rock 'n roll venue in Columbus City. It started in 1994 and became a local favorite in the Short North Arts District.
Skully's Music-Diner is also highly recognized in the United States and received the Best DJ Night, Best Place to Rock' n Roll, and Best Place for Hip Hop. It is the perfect place for a dance party and serious hip hop and rocks 'n roll music scene. The International Travel Blog – Travel.us named it 'The Best Diner in America.
If you are searching for an eclectic venue to enjoy different music genres, you should have a stop at Skully's Music Diner. You can enjoy an electric throwback atmosphere of 80s music, blues rock, indies, etc. Of course, do not forget to grab a bite of its delicious food offerings from its Daily Food Specials, pizzas, sandwiches, and wraps.
4. Star Lanes Polaris
Star Lanes Polaris should be part of every under 21 bucket list for premier food, beverage, and excellent entertainment facilities.
It is a boutique bowling facility with a unique blend of bowling arena, high-end technology, and an upscale entertainment venue.
You can locate it at the Polaris Fashion Place Mall in Columbus, Ohio.
Star Lanes Polaris is a 35,000 square feet entertainment center with an arcade room of more than 60 games, events rooms, virtual rides, billiards, and bowling areas. There are also available food stalls offering good dishes and beverages. It is an excellent venue where family and friends can gather together and spend some quality time relaxing and chilling out.
You deserve a night out at Star Lanes Polaris. You can enjoy a top-notch bowling experience in its 20 state-of-the-art lanes, high-end bowling suites, and exceptional staff service. Here you can grab a bit, play endlessly, and bond with your buddies.
5. Franklin Park Conservatory & Botanical Gardens
For those who desire to spend time outdoors, the Franklin Park Conservatory and Botanical Gardens are what we recommend. Central Ohio's high-end botanical park is home to John F. Wolfe Palm House. The garden is a 13-acre land that houses the Conservatory Building, The Scotts Miracle-Gro Foundation Children's Garden, and the Grand Mallway.
Here you will see lush green spaces that help you relax while breathing fresh air. The garden holds exceptional horticulture and art exhibitions and displays the famous glassworks of Dale Chihuly. Some of the notable collections conducted by the park are the Paul Busse Garden Railway, Blooms & Butterflies, Harvest Blooms, Pumpkins Aglow, and Holiday Blooms.
When you visit the site, make sure that you check out the Scotts Miracle-Gro Company Community Garden Campus, which showcases a rose pavilion, apiary, berry houses, and community garden plots. It would be best if you could take advantage of special events like workshops, gardening classes, cooking, and fine art-related activities.
6. COSI (Center of Science and Industry)
Another worthy attraction in Columbus is the COSI, an esteemed science center harnessing science, technology, engineering, and mathematics knowledge. It is a trusted educational resource center open to individuals, families, schools, and communities. It offers hands-on experience to help people have a deeper understanding of the world we live in.
The Center holds meaningful exhibits, including Dinosaur, Cuba, Space, Hallway Exhibitions, Big Science Park, and Energy Explorers.
Its 320,000 square foot facility offers 300+ interactive experiences, live shows, and a Planetarium.
COS holds outreach programs as part of its commitment to the community.
Aside from going around its colossal facility, you can also check its in-house Atomic Cafe. It serves simple snacks suitable after long hours of displays and exhibits. You can also join its most awaited activity – COSI After Dark which is full of games, activities, and entertainment.
7. Texas de Brazil
In terms of food options, Columbus offers diversity as well. The Texas de Brazil restaurant offers a traditional steakhouse of Brazil mixed with the service and style of Texas. It is a family-owned restaurant with chains in the US and around the globe. The restaurant has an exciting way of serving food where you can indulge in a parade of delectable dishes and its seasonal salad area.
Aside from its famous steak, Texas de Brazil also serves exceptional filet mignon, smoked salmon, and lobster bisque. Traditional South American food is also available here, including fried bananas, rice cakes, and coconut cream pie. Great beverages ideal for people under 21 is excellent lemonade, Americano, or caipirinhas.
The food, ambiance, and service are the top things you will love about Texas de Brazil. You will love its lovely interior and the staff's excellent and accommodating service. It would be best to visit the place, especially when celebrating special occasions like birthdays.
8. KEMBA Live!
If you seek a venue to listen to music and concerts, KEMBA Live should be part of your bucket list. Kemba Live is the very first indoor and outdoor concert venue in the United States. It is a multi-purpose concert venue and the Arena District of Columbus, Ohio.
Kemba Live was nominated for a Pollstar Awards – Best New Major Concert Venue with world-class offerings. You will be impressed by the design, architecture, and structure modeled after the House of Blues. More than that, it showcases impressive lighting, grand acoustic systems, and its renowned reversible stage.
Do not miss to experience the grandiosity of this concert venue with its three independent concert spaces – indoor music hall, outdoor theater, and the plaza. Fill your lungs with music and sound while watching your favorite artists and other 275,000 concertgoers. You can also mark on your calendar other activities it holds like boxing championships, fighting challenges, expos, and more.
9. North Market
The North Market is the only public market in Ohio.
It was first built in 1876 and houses over 30 vendors selling various products from wet and dry produce.
You will find different and unique creations here like cheese, wine, dairy, tea, and other specialty foods.
The place is a central retail hub not only in Columbus but also in the whole of Ohio. Aside from its usual food offerings, you can also find vendors selling local art, jewelry, and furniture. The North Market also hosts a regular farmer's market every week where you can score fresh produce straight from a local's farm.
The North Market is an exciting place to visit as you can observe the average life in Columbus. You will notice that the home has a beautiful selection of international cuisines, offering you the most authentic flavors of different countries. It would help if you visited Downtown and Bridge Park to get the best choices of products the North Market offers.
10. Scioto Mile
The Scioto Mile is a newly opened attraction in Columbus. It is part of the Columbus Recreation Parks and Department with around 33 new acres of parkland.
Scioto Mile is a product of Ohio's $40M Public-Private Partnership.
Scioto Mile offers you the education, entertainment, and dining experience near Downtown Columbus. You will appreciate its urban visual arts and outdoor water fountain. There are many sites to see, from lush parkland, dancing fountains, and riverfront promenades that you can enjoy all day long.
Among the things you have to explore in the park are the Cultural Arts Center, Milestone 229, and Scioto Greenways. There are also opportunities to enjoy water activities like paddling and boating. Also, do not miss the WinterFest, Rhythm on the River Music Festival, and Jazz & Rib Fest occasionally hosted by the park's management.
11. Easton Town Center
The Easton Town Center is a famous shopping district in Columbus, Ohio. It is located 10 miles northeast of Columbus downtown and houses some favorite retail brands in the US. You will find Nordstrom, Coach, Crate, and Barrel names in this area.
It caters to midrange to upscale restaurants, fine and casual dining services, and many others. Aside from retail brands, there are tons of restaurants offering excellent dishes from various parts of the world. The town center also hosts community events like art shows, movie screenings, concerts, and yoga classes.
The Easton Town Center is a premier shopping, dining, and entertainment center in the city of Columbus. It is best to take advantage of its various offerings, especially the lineup of restaurants and dining options. Explore and see Ohio's most prominent movie theater in the town center and its world-class comedy club.
Those under 21 will never find Columbus City boring. As underrated as it is, the city can surprise you with how much entertainment and fun-filled activities it offers.
May the list of the best things to do in this city encourage you to book a ticket and explore the attractions yourself. And if there's something we missed, we want to hear from you by commenting on your thoughts below.